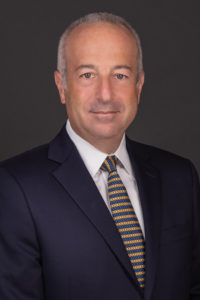 With its rural charm and beautiful scenery, Binghamton is a great place to raise a family, work, or attend college. However, it is also a place where severe injuries can happen in many ways. If you've been injured in an accident that was the result of someone else's careless or reckless actions, you can obtain compensation for the expenses and impacts to your quality of life that the injury caused. The process for doing so involves filing an injury claim with the at-fault party's insurance or pursuing a personal injury lawsuit in civil court. Your lawsuit must be filed within three years from the date of your injuries in most cases.
A Binghamton personal injury lawyer from Finkelstein & Partners can help you understand the personal injury lawsuit process and can provide guidance and assistance in your case. We are one of the largest personal injury firms in the U.S. and have spent decades fighting for the rights of the injured in New York.
Why Choose Finkelstein & Partners to Handle Your Binghamton Personal Injury Claim?
Finkelstein & Partners started back in 1959, and over the years, we have grown to become one of the most prominent and successful personal injury law firms in New York. Our personal injury attorneys have more than 60 years of experience helping clients in Binghamton and throughout New York with their complex injury claims, and we have won numerous awards and honors for our outstanding professionalism and client service, including recognition from the National Trial Lawyers as being among the Top 100 Personal Injury Lawyers in our region.
We are committed to obtaining maximum compensation for our clients, and it shows in our results:
$34 million verdict against a major pharmaceutical company
$28.3 million settlement for a workplace injury
$16.5 million settlement for injuries caused by a defective product
$13.5 million settlement for a motor vehicle accident
We have also obtained many other multi-million-dollar settlements and verdicts for our clients who suffered injuries from a variety of events.
Contact us today for a free consultation about your claim. We will review your case, advise you of your options, and work diligently to hold the at-fault parties liable for your injuries so you can get the compensation you deserve.
What Types of Personal Injury Claims We Handle in Binghamton?
Personal injury is a rather wide umbrella that encompasses many types of accidents and injuries. The attorneys at Finkelstein & Partners handle all types of Binghamton personal injury claims, including:
More Information About the Types of Binghamton Personal Injury Claims We Handle
Motor vehicle accidents: Motor vehicle accidents are the leading cause of death and injury in New York and one of the main causes of some of the most catastrophic injuries an individual can suffer, including traumatic brain injuries and spinal cord injuries. We represent clients who have been injured in all types of motor vehicle accidents, including those that involve passenger car accidents, commercial trucks, motorcycles, buses, trains, rideshares, taxis, pedestrians, bicyclists, aircraft, or watercraft.
Nursing home negligence: The federal nursing home reform law provides rights to nursing home residents, including the right to basic needs such as food, water, and heat, as well as the rights to medical care, the right to be involved in one's care and to make one's own decisions, and the right to be treated with respect and dignity. Unfortunately, many residents incur abuse or neglect in a nursing home setting that can cause injury and create expenses and psychological impacts. If your loved one was injured in a Binghamton nursing home due to abuse, neglect, or other types of negligence, you can hold the staff that provided negligent care and the facility liable.
Slip and fall/ premises liability: Slip and fall accidents are a type of premises liability case resulting from an individual slipping or tripping on debris, clutter, loose or worn flooring, and falling. This is the most common type of premises liability, with other types including swimming pool accidents, elevator or escalator accidents, fires, flooding, or negligent security. Premises liability holds the owner of a commercial or private property or the agency managing a public property financially responsible if they fail to mitigate property hazards that can cause injuries to guests and to warn guests of existing hazards.
Defective products: Recently, Finkelstein & Partners secured a $34 million judgment in favor of a client who had to undergo a mastectomy after a defective drug caused her to have breast cancer. Product liability places the responsibility for ensuring that products such as drugs, food, auto parts, appliances, and children's toys are safe for consumers when used according to labeled instructions. These cases are often large and complex, involving many claimants who suffered injury from the defect.
Medical malpractice: Medical malpractice refers to medical negligence that violates the standard of care provided by reasonable doctors in similar circumstances. Medical malpractice includes failure to diagnose or misdiagnosis, misreading or ignoring lab results, surgical errors such as unnecessary surgery or performing surgery on the wrong site or the wrong patient, improper medication or dosage, birth injuries, failing to provide adequate aftercare or premature discharge, failing to provide discharge instructions, not taking a complete patient history or disregarding information provided in that patient history, failing to order necessary testing, or failing to recognize symptoms.
Work-related accidents: Most injuries arising from accidents in the workplace are compensated through the New York State Workers' Compensation Program. Workers' compensation is an insurance policy that most employers in the state must provide for their employees. It provides medical treatment and wage loss benefits regardless of who was at fault for the accident. In limited circumstances, an injured worker can seek compensation through a personal injury lawsuit. These cases involve either a failure on the employer's part to provide workers' comp coverage as required by law or the at-fault party in the accident was a third party (not your employer or your coworker). Cases involving railroad workers and other federal employees are often compensated through the Federal Employers Liability Act.
Child Injury Accidents: We have helped families of children recover compensation after accidents at playgrounds to defective children's toys and products.
Federal benefits: Finkelstein & Partners is happy to assist Binghamton clients with applying for or appealing a decision for federal benefits such as the 9/11 Victim Compensation Fund, Social Security Disability Insurance, or Veterans Administration Disability.
Traumatic brain injuries: Traumatic brain injuries are one of the most difficult types of injuries to deal with as they often result in permanent deficits. While the brain is a vital organ that is responsible for controlling the function of the rest of the body, it only has a limited ability to heal after injury. Deficits depend on the severity and location of the injury. Some common deficits caused by brain injuries include memory loss, loss of the ability to control one's behavior or emotions, inability to move in a balanced or coordinated manner, and difficulty speaking or understanding spoken language.
Dog bites: Some states hold that a dog owner is liable if his or her dog bites someone and causes an injury regardless of whether he or she had any previous knowledge that the animal was capable of being vicious. This is known as strict liability. Other states, however, hold that the owner is only liable if he or she had this knowledge that the dog was capable of biting. This is known as the "one bite rule." New York's dog bite laws are a hybrid of these two standards, with owners being strictly liable for medical expenses only if their dog bites someone. To obtain damages for other expenses or impacts requires the claimant to prove that the dog owner was negligent.
Wrongful death: Death is the absolute worst outcome in any type of accident and often results in extraordinary financial and psychological impacts for the family members of the deceased. If you have lost a loved one as the result of someone else's carelessness or recklessness, you can seek compensation through a wrongful death lawsuit. Like a personal injury claim, a wrongful death lawsuit is a legal claim filed in civil court. Wrongful death lawsuits must be filed within two years after the date of death. The case is filed by a personal representative of the deceased's estate on behalf of beneficiaries. Some of the expenses and impacts that are compensated through wrongful death claims include the costs of treating the deceased's final injury, the expenses of a funeral service and burial or cremation, loss of wages and benefits that the deceased was reasonably expected to earn through the course of his or her career if he or she had survived, the value of support and services that the deceased provided to his or her family members, the value of parental nurturing, care, and guidance provided by the deceased to his or her surviving children, conscious pain and suffering that the deceased endured between the time of his or her final injury and the time of death, and 9 percent interest on the damage award that is calculated from the date of death.
Our Binghamton Law Office
Finkelstein & Partners has a law office in Binghamton located at 49 Court Street Suite 260, Binghamton, NY 13901
Drop by our office to speak with an attorney for free, or give us a call at (607) 600-9887 to set up an appointment for a no-cost case evaluation from one of our experienced Binghamton personal injury attorneys.
Binghamton Accident Statistics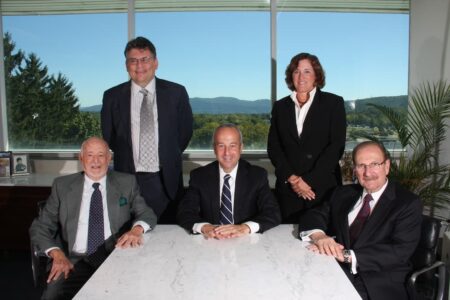 Among the three leading causes of death related to unintentional injury in New York are motor vehicle accidents, falls, and poisoning. More than 1.3 million people suffer unintentional injuries in this state each year, with many requiring emergency department visits or hospitalization. In Binghamton, one of the leading causes of injuries and death is motor vehicle accidents. Binghamton serves as Broome County's seat and is a major municipality in the county. According to the Institute for Traffic Safety Research & Management (ITSRM), Broome County and the Binghamton area reported the following accident statistics for the most recent year of reporting:
4,811 total traffic-related crashes, resulting in 753 injuries and 20 fatalities
68 pedestrian accidents involving motor vehicles that resulted in 63 injuries and 3 deaths
35 total bicycle crashes that injured 28 and killed 1
67 total motorcycle accidents that injured 46 and killed 5

Source: itsmr.org
Binghampton Personal Injury FAQs
---
Contact Our Binghamton Personal Injury Lawyers for Help
If you've been injured in any sort of accident that was caused by someone else's careless or reckless actions, let our experienced Binghamton personal injury lawyers help you understand your legal options. In the past 60+ years, we have helped thousands of clients obtain the compensation they need to assist with their physical and psychological recovery. Contact Finkelstein & Partners online or call us at (607) 763-1793 for your free case evaluation today.
Client Reviews
"Thank you for helping me in my vulnerable state. I was in no shape to fight with insurance companies and am very grateful to you." – Shannon D.
"I am extremely grateful for the recent services of the team at Finkelstein and Partners in representing me in my recent personal injury lawsuit, including David Gross, Sharon Scanlan, Lois Daunt, and Lisa Parkinson. In particular, Sharon was an amazing advocate and she was instrumental in securing a favorable outcome without going to trial. Although this started with a negative trauma and injury, it was resolved with a very positive outcome due to the team at Finkelstein and Partners. They provided a high degree of professionalism, communication, and compassion, and I could not have been happier with my experience." – Jaclyn
Read more client testimonials here.
Resources
Binghamton Emergency Rooms
If you or a loved one suffered serious injuries in Binghamton because of someone else's negligence, you can visit any of the area's emergency rooms or urgent care centers to get the medical treatment you need:
*Disclaimer – Finkelstein & Partners does not endorse these healthcare providers, nor do we profit from having them listed on our website.
Binghamton Courthouses
Neighborhoods We Serve in Binghampton
Downtown Binghamton (13901), North Side (13901), Downtown (13901), West Side (13790), Southside West (13903), Southside (13905), First Ward (13905), Southside East (13903)