Binghamton Child Injury Lawyer
Watching your child suffer from a serious injury is every parent's worst nightmare, especially if the injury has lifelong consequences. When children are injured, it's common for negligence to play a role. Negligence often comes in the form of a reckless driver, poor supervision from a caretaker, or a defective product sold by a manufacturer. Regardless of how your child gets hurt, families in these heartbreaking situations face an overwhelming financial and emotional toll.
If your child could have avoided injury, Binghamton parents have the right to pursue a claim under New York State's personal injury laws. An experienced Binghamton child injury attorney can represent your child's interests by proving the liable party's negligence and helping secure fair compensation. The team at Finkelstein & Partners has recovered millions of dollars for the families of children injured by someone else's negligence.
Compassionate Child Injury Lawyers In Binghamton, NY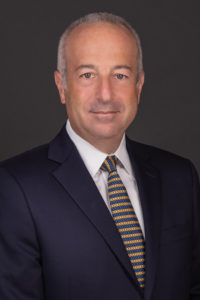 In a just world, anyone that harms a child would take responsibility for their actions. Unfortunately, child injury claims are not only painful but also difficult to win. Holding the at-fault parties legally responsible will require strong evidence and compelling legal arguments.
At Finkelstein & Partners, we dedicate our services to protecting the rights of injured children and their families. We know there's much at stake as you struggle with the current and future expenses caused by someone else's carelessness. The child injury lawyers at Finkelstein & Partners have spent decades defending children's rights in Binghamton and throughout New York State.
Here are some of the cases we were able to win for our clients:
What Parents Should Know About Pursuing a Child Injury Claim
Children are more vulnerable and injury-prone than adults and have less experience avoiding danger. For this reason, New York State laws require businesses and individuals to take on extra responsibility for the safety of children. The process of filing a child injury claim is similar to a personal injury lawsuit from an adult, but there are some important differences. Some important things to know about the process include:
Parents File for Their Children
Minors cannot bring a personal injury lawsuit, so a parent or legal guardian will file the claim on their behalf. However, the compensation recovered is still the legal property of the child. For this reason, a judge must approve a settlement in a child injury claim to ensure it's adequate for the child's future needs and that guardians will appropriately use the funds. The minor cannot personally access the money until they are 18.
Liability Will Depend on Negligence
Sometimes a child can get injured in ways that aren't necessarily anyone's fault. However, many injuries should never have been allowed to happen, and these situations meet the standard for liability. Child injury claims require showing negligence, which is the legal concept for not taking proper safety measures.
Proving the at-fault party's negligence has four elements:
The liable party had a duty to exercise reasonable care: For example, manufacturers have a duty to create safe products, drivers have to respect traffic laws, and school employees have to monitor the children in their care.
The liable party violated their duty: A negligent act is anything that causes a preventable hazard, such as driving under the influence of alcohol or selling a product the company hasn't properly tested for safety.
The liable party's actions caused the child harm: There's a direct connection between this negligent act and the child's injuries.
The child's injuries caused specific damages: A child injury claim has to demonstrate all the economic and non-economic costs that resulted from this negligent act.
Adults Are Broadly Liable for the Harm They Cause Children
Personal injury laws in New York State consider whether the victim contributed to their injuries, such as by trespassing or other risky behaviors. This rule generally excludes children because they're not mature enough to avoid serious hazards. For example, homeowners can be held liable for having an attractive nuisance on their property, such as a swimming pool or an unstable swing set that can easily collapse.
If a curious child can wander onto the property and get hurt, then the property owner may be responsible for not taking proper precautions, such as having a locked fence.
Who's At Fault When a Child Gets Injured?
Parents will do everything possible to protect their kids from getting hurt, but it can still happen for many reasons that are out of your control. Childhood injuries can result in terrible consequences that may even last a lifetime, such as traumatic brain injuries, serious burns, spinal cord injuries, or the loss of a limb.
If your child's injury was preventable and happened because of negligence, then the business or individual at fault can be held legally responsible. Some examples of who would be held liable for harming your child include:
Negligent Caregivers
Children often get injured because of the carelessness of the licensed professionals entrusted to keep them safe. Schools, school buses, summer camps, daycare centers, and nursery schools are settings where children can get hurt due to lack of supervision, unsafe facilities, or the poor judgment of adults. When caregivers fail to act responsibly, parents can file a claim against them and their employers.
Manufacturers of Defective Products
Products that are defective or poorly designed can cause a great deal of harm to children, including the types of products explicitly advertised as safe for kids. Many high-profile baby cribs, toddler beds, car seats, and toys present hazards for children and lead to serious injuries. The manufacturers, retailers, and suppliers of dangerous products can be held liable under New York State law.
Reckless Drivers That Cause Car Accidents
Children can experience devastating injuries in car accidents and are at much greater risk than adults. Due to their smaller size, children can suffer severe injuries even if properly restrained in a car seat or booster seat. The at-fault driver of a serious car accident that injures a child can be held liable.
Homeowners With Aggressive Dogs
A serious dog bite puts children at risk of life-threatening infections, amputation, nerve damage, permanent scarring, and extreme psychological effects from the trauma of the experience. Dog owners are legally required to keep their pets secure, especially if the animal has a history of being aggressive. If they fail to do so and a child gets hurt, the family can sue the homeowners for compensation.
Types of Compensation Families Can Recover With A Child Injury Lawsuit
Nothing can undo the pain suffered by injured children and their families due to the at-fault party's negligence. However, recovering compensation will ease the economic burden that results from the child's injury and provide families with the resources they need to move forward.
Determining the fair value of a child injury claim is complicated, but an experienced attorney will use several factors to build a solid case for damages. Depending on the extent of the child's injuries, your attorney may argue that the at-fault party's actions will impact the child's quality of life long-term.
There are two main forms of compensation recognized under New York State's personal injury laws, which can break down into economic and non-economic damages.
Economic Damages
A serious childhood injury comes with a wide-ranging list of financial expenses for families, such as:
Ambulance and emergency room services
Past and future costs for medical care from doctors, surgeons, nurses, specialists, and other providers
Physical therapy and other longer-term treatments
Assistive devices, like prosthetics or a wheelchair
Lost wages and income for a parent that has to stop working for a period to take care of their injured child
If the child has a permanent physical and cognitive disability, compensation for having a diminished future earning potential
Non-Economic Damages
When children suffer harm because of negligence, the costs for them and their families go beyond their financial expenses. The significant emotional and psychological damages that result from the at-fault party's actions cannot necessarily be quantified, but New York State Courts still recognize them.
Non-economic damages in a child injury claim can include:
Physical pain and suffering from being seriously injured
Disfigurement or scarring
Decreased quality of life from having a disability
Loss of a normal childhood
Emotional distress
Post-traumatic stress disorder
Frequently Asked Questions About Filing a Child Injury Claim In New York State
What is the Statute of Limitations for Pursuing a Child Injury Lawsuit?
Under New York State laws, the time limit for filing a personal injury lawsuit is three years from the injury date. Minors are an exception to this rule in that the clock doesn't begin until the child's 18th birthday. However, parents file most child injury cases with their legal right to pursue compensation on their minor child's behalf.
If several years passed since the incident, liability and demonstrating damages get harder to prove. A skilled attorney can review your case to help you determine the best course of action for your specific situation.
Can My Child Injury Lawsuit be Settled out of Court?
Most child injury claims will end with a negotiated settlement with the liable party's insurance company rather than advancing to a court trial. However, New York State requires all child injury settlements that involve a minor to be approved by a judge. That means the parents can't accept compensation until the court has reviewed the terms. This rule ensures the compensation will cover the child's damages and that parents will use the funds appropriately.
What if I Can't Afford a Child Injury Lawyer?
At Finkelstein & Partners, there are no upfront costs for retaining our legal services. Once we decide to take your case, the team gets to work on a "contingency fee" basis. That means families don't have to pay for our legal representation unless we can win compensation for you. Our legal fees come from a percentage of the amount you receive via a settlement from the insurer or judgment awarded by a jury.
How Our Binghamton Child Injury Attorneys Can Help You And Your Child
If the careless actions of an individual or business injure your child, your family deserves fair compensation. Pursuing a personal injury lawsuit is incredibly challenging and intimidating, but personalized legal guidance can make all the difference. A skilled child injury lawyer can put your family in the strongest possible position to hold the responsible parties accountable.
When you call our Binghamton office, we will listen to your story, answer your questions, and help you learn about the best legal options for your case. Once you hire our team, we will investigate what happened, gather evidence to substantiate your claim, and hire experts that can demonstrate the full extent of your damages.
If another person's negligent actions have injured your child, contact Finkelstein & Partners' Binghamton office at (607) 763-1793 to maximize the value of your claim and ensure you receive the compensation you deserve. Whether we negotiate with the at-fault party's insurance company or advocate for your child in a court trial, our attorneys will fight for your rights until we can resolve your claim.
Binghampton Personal Injury law firm
49 Court Street Suite 260
Binghamton, NY 13901
607-763-1793

Review Us On Google
Finkelstein & Partners, LLP – Winning Serious Injury Lawsuits Since 1959