Boston Personal Injury Attorneys
Boston Office
15 Court Square, Suite 800A
Boston, MA 02108
1-877-472-3061
Review Us On Google
Finkelstein & Partners, LLP – Winning Serious Injury Lawsuits Since 1959
Boston has a reputation as one of the worst cities for traffic congestion in the nation, but it has some of the best hospitals. It has cold, wet winters, which frequently cause slip and fall or motor vehicle accidents. The city's tall buildings increase the risk of accidents involving stairways, stairwells, elevators, and escalators. Accidental injuries can occur due to many different factors, most of which exist in Boston.
If you have suffered a personal injury in Boston because of someone else's careless, reckless, or even intentional actions, you can seek compensation for your injuries. For over 60 years, the Boston personal injury lawyers at Finkelstein & Partners has helped injured individuals obtain compensation and hold liable parties accountable for their injuries for over 60 years.
Some of the recent successes we have had on behalf of our clients include:
A $34 million jury verdict against Pfizer for a client who acquired breast cancer after using two medications linked to the disease.
A $28.3 million verdict for a worker who sustained injuries due to a general contractor's improper installation of a scissor lift.
A $13.5 million settlement for a 16-year-old girl who sustained serious injuries in a car accident.
Personal Injury Law Basics
Also known as tort law, personal injury law refers to the state's legal framework that grants individuals who have sustained injuries in preventable accidents the right to seek compensation for the costs of those injuries through a personal injury lawsuit. Wrongful death cases also fall under the umbrella of personal injury law and provide a similar means for the deceased's beneficiaries to receive compensation for their losses.
The vast majority of personal injury cases name the at-fault parties' insurance companies as defendants and seek compensation from them. While you may file a personal injury lawsuit against an uninsured person, and even obtain a court judgment in your favor, most people cannot afford to pay for someone else's medical expenses out-of-pocket.
In personal injury law, the plaintiff's goal is to establish liability and recover monetary damages. Recovering damages refers to obtaining compensation through a lawsuit.
Massachusetts allows accident claimants to seek:
Economic damages, which cover the expenses of your injury. Commonly claimed economic damages include medical expenses, lost wages, loss of future earning capacity, and property damage resulting from the accident.
Non-economic damages, which involve compensating you for the psychological impacts of your injury. Commonly claimed non-economic damages include physical pain and suffering, emotional distress, loss of the enjoyment of life, and loss of consortium, which refers to a damage collected on behalf of an injured person's spouse for the loss of physical intimacy and companionship commonly experienced after an injury accident.
To prove liability, plaintiffs must prove the following elements of negligence:
The at-fault party owed you a duty of care.
The at-fault party breached that duty of care.
This breach resulted in an accident that caused you to sustain injuries and to incur expenses and other impacts.
What Does a Boston Personal Injury Lawyer Do?
Our Boston personal injury lawyers have experience in tort claims and can seek and obtain compensation for our clients through the personal injury claims process.
We can:
A free, no-obligation case evaluation. This constitutes free time that prospective clients have with one of our Boston injury accident attorneys. During this time, the prospective client can obtain answers to any legal questions, share information about the accident, and learn more about the firm's role in personal injury cases.
Establish the value of the case based on the expenses and impacts the claimant has already incurred as a result of the injury as well as those likely to arise in the future.
Determine all sources of liability and all available insurance policies available to provide compensation.
Negotiating with the at-fault party's insurance provider in an attempt to garner a fair settlement offer on your behalf. Most personal injury cases resolve out of court. A settlement constitutes one of the most common ways of resolving a case while avoiding the expense of litigation. Injured individuals should remember, however, that insurance companies can offer settlements at any time from when the claimant's attorney submits a demand package to the at-fault party's insurance provider until a court issues a final judgment.
Guide you through the pros and cons of accepting or rejecting any offered settlement.
Timely file your lawsuit in court and attendance at all pre-trial hearings and conferences as a representative of your case.
Gather and organize the evidence and witness testimony that you will need to prove your case in court.
Litigate your case, if necessary, including the provision of opening and closing arguments, the presentation of evidence, and the examination of witnesses.
Collect your settlement or award.
Continue to represent you or the defense want to appeal.
Personal injury lawyers often work on a contingent fee basis. Under this arrangement, you do not have to pay for your attorney's services unless and until you successfully recover compensation in your case. Finkelstein & Partners proudly offers this service as a way to ensure that any accident victim who needs our assistance has access to that assistance, regardless of financial status. Learn more about why you need a lawyer after your accident by contacting a Boston personal injury lawyer today.
Types of Boston Personal Injury Claims
Thousands of different ways exist in which a person can sustain a serious injury in New England. All of these different types of injuries fit into several different categories, which make up the practice areas of most personal injury firms. Below, we discuss further the type of personal injury claims that the attorneys at Finkelstein & Partners regularly handle.
Traffic Accidents
According to information provided by the Boston Herald, the number of people killed in the city as a result of traffic-related accidents climbed higher in 2020 than at any other time during the previous four years. Speeding drivers constitute the biggest culprit for the increase, as many of these drivers used the emptier streets experienced in the pandemic to drive faster.
Traffic accidents constitute one of the leading causes of death and injury in the U.S.—particularly on Boston's bustling and congested roadways.
The legal team at Finkelstein & Partners can handle all types of traffic-related cases, including those involving:
Passenger cars, jeeps, vans, and pickup trucks
Motorcycles, mopeds, or scooters
Bicycles
Service vehicles, such as utility trucks, dump trucks, or trash trucks
Rideshares
Taxis
Medical Malpractice
Boston regularly ranks among the top U.S. cities for health care, with some of the largest and most respected facilities and doctors available. A great reputation does not always equate with a perfect performance, however. Doctors and facilities in Boston regularly face medical malpractice lawsuits. Medical malpractice is personal injury claim that seeks compensation from a doctor or other health care provider or facility for injuries that occurred because of an error or a deviation from the standard of care.
Medical errors that often result in medical malpractice claims include:
Diagnosis errors, such as missed diagnosis, delayed diagnosis, or misdiagnosis.
Medication errors, including prescribing the wrong dose, prescribing the wrong medication, pharmaceutical errors when filling the prescription, or diagnosing a medication that interacts badly with medicines the patient already takes regularly.
Birth injuries, including the failure to perform a medically necessary C-section, performing an unnecessary C-section, failing to treat a known pregnancy complication that could cause harm to the mother or infant, or failing to monitor the infant for signs of distress after birth.
Surgical errors, such as wrong-site surgery, surgery on the wrong patient, administering too little or too much anesthesia, or leaving a surgical instrument or sponge inside a patient's body cavity.
Inadequate follow-up, including premature discharge from the hospital or failing to provide after-care instructions to the patient.
Lack of informed consent, which occurs when the doctor fails to disclose known risks and complications of a recommended medical procedure that would have caused the patient to otherwise refuse the treatment.
Nursing Home Abuse
Boston has well over 200 nursing homes in its metropolitan area, including 50 that received a 5-star rating for providing superior care to residents. As with hospitals, finding a nursing home with a good reputation doesn't mean that the facility never engages in negligence. Nursing homes frequently suffer from understaffing, leading to errors in care or even neglect, which involves a failure to adequately provide for the resident's basic needs, such as food, shelter, and personal care.
Nursing home abuse and neglect can include:
Physical, emotional, or sexual abuse of residents by staff members, or physical abuse by other residents that the staff knows about and fails to take steps to mitigate.
Neglect, including the failure to provide needed medications, medical treatment, or food to the resident, failing to provide needed assistance to the resident during self-care tasks, failure to follow procedures for preventing bedsores or falls, failing to adequately protect residents from the spread of infectious diseases, or failing to properly supervise the resident to avoid injury or elopement.
Financial exploitation, which involves staff members at the facility taking or allowing another resident to take the resident's personal property, or convincing the resident to provide a lavish gift to staff members or to give money to staff members.
Workplace Injuries
According to the U.S. Census Bureau, around 60,000 businesses in Boston report to the Internal Revenue Service (IRS) and pay into the U.S. tax system. The largest employer in Boston, and all of Massachusetts, is Mass General Brigham, which employs more than 77,000 people. Most employers in Boston have to provide their employees with a worker's compensation policy, a form of no-fault insurance that provides medical coverage and wage replacement to Boston workers who sustain injuries in the workplace, including a slip and fall accident on someone else's property.
In exchange for this insurance policy, the worker agrees not to file a personal injury lawsuit against his or her employer or co-workers. The injury attorneys at Finkelstein & Partners can assist with worker's compensation claims, including preparing the claim, gathering the evidence necessary to prove the claim, and resolving any dispute about benefits that may arise along the way.
In some circumstances, a workplace injury results from a third party's reckless or careless actions. Consider a transportation accident that causes an injury to a hired delivery driver while on the job. In situations like this, the injured individual may qualify to file a personal injury claim.
Wrongful Death
When someone's reckless or careless actions result in a fatal accident, a personal representative of the deceased's estate can file a wrongful death lawsuit against the at-fault party to seek compensation on behalf of the deceased's family members for expenses and psychological impacts related to the loss, such as loss of the income the deceased would have likely earned during his or her lifetime, as well as loss of companionship, guidance, nurturing, and care.
Wrongful death claims can prove complex, so you should contact a Boston injury attorney with experience handling such claims to determine whether you qualify to seek compensation in this manner.
Product Liability
The manufacturers and distributors of products that consumers buy bear responsibility for ensuring that the products do not pose unreasonable risks when used as instructed. Unfortunately, many manufacturers fail to keep these products off store shelves, and consumers become injured or ill.
Defective products that may result in a product liability claim include:
Medications and medical devices
Parts used in vehicles
Appliances
Toys
Food
Boston Personal Injury FAQs
Personal injury law in Boston protects those harmed because of someone else's wrongful actions or inactions. Injuries sustained in an accident are physically, emotionally, and financially devastating, and are often life-changing. Injured individuals and families in Boston can hold an at-fault party accountable for their injuries. And they can best do so with the help of an experienced personal injury attorney.
The firm of Finkelstein & Partners is ready to help Boston personal injury victims of a wide variety of cases. For seven decades, the firm has been passionately and skillfully representing clients to help them recover from devastating, life-changing injuries, often securing millions of dollars in settlements and court awards for individual clients.
While we can't guarantee a specific result in any case, you can count on our firm to fight for every dollar you deserve. If you were injured in Boston due to someone else's wrongdoing, call Finkelstein and Partners today to start exploring your options for legal recourse.
It's normal to have questions and concerns as you begin to think about bringing a Boston personal injury claim. This post answers some commonly asked questions concerning personal injury claims.
How Do You Know You Have A Boston Personal Injury Case?
Any injury that is caused by someone else's wrongdoing and that results in bodily injury or property damage could give rise to a Boston personal injury claim.
The most common types of personal injury cases involve:
Motor vehicle accidents – More than half of all personal cases stem from motor vehicle accidents. Boston residents are bound by no-fault auto insurance regulations, such that they will primarily receive compensation for medical expenses and property damage through their personal injury protection (PIP) insurance. However, It is possible to file a car accident injury claim under certain circumstances. For example, severe and catastrophic injuries, disfigurement, and extremely high medical expenses may warrant recovery beyond PIP. A Boston car accident injury lawyer can help injured victims whose claims go beyond PIP file a claim against potentially negligent parties.
Medical malpractice – When the actions of a healthcare provider fall below acceptable standards of care and cause harm, it may be considered medical malpractice. Any kind of medical professional and the institutions they work for can be found liable for such harms. This may include physicians, nurses, physician assistants, dentists, lab technicians, radiology techs, as well as the offices or hospitals they work for. To evaluate the viability of a Boston medical malpractice claim, a personal injury lawyer will need to know exactly what you believe happened to cause the injury. This can be difficult; however, even if your information is limited, a lawyer has resources to demand information from the healthcare provider to investigate further.
Nursing home abuse – Nursing home abuse, though abhorrent, is unfortunately pervasive. Some elderly people are simply unable to speak up, and some remain silent out of fear. Physical abuse, sexual abuse, and neglect are common grounds to pursue a nursing home abuse claim. Some signs of nursing home abuse and neglect are unexpected death, infection, bedsores, frequent falls, fear of nursing home staff, fractures, and burns.
Premises liability – Boston property owners, business owners, and those responsible for maintaining public areas are legally required to ensure the safety of tenants, patrons, and others legally present on their property. When hazardous conditions on a Boston property cause an injury, the property owner or lessee could be found liable to pay compensation.
Workplace accidents – Workplace injuries are often covered under workers' compensation laws. In Boston, employers are required to carry worker's comp insurance. Unless an injured worker was injured while engaging in fighting or horseplay or was working while intoxicated, benefits are generally available without the burden of having to prove fault. Independent contractors are generally not covered by worker's compensation in Boston. Even if you are an independent contractor or have doubts about whether or not you are covered by workers comp, it is beneficial to consult a Boston personal injury lawyer with work comp experience if the employer or their insurance carrier is disputing eligibility to file a claim. Beyond workers comp, there are also certain circumstances where an individual might be able to file a personal injury claim, such as if a defective piece of equipment caused injury, in which case a claim might be brought against the manufacturer.
Other potential Boston personal injury cases include product liability, wrongful death, bicycle or motorcycle accidents, and injuries sustained in a common carrier. To establish a defendant's liability, the injured party must establish that the defendant owed them a certain duty of care, the defendant violated this duty of care, and their violation directly caused the accident and the victim's injuries.
How Can You Prepare For Your Case Consultation With A Personal Injury Lawyer?
It is to your benefit to come to an initial case consultation prepared. The strength of a case is directly proportional to the amount of relevant evidence you can provide.
The following list of documents and information is not comprehensive, and not all items will apply in every case, but the more information you can provide your lawyer in your initial case consultation, the faster you can build a strong case.
Medical Records and Bills. Medical records and bills relevant to your accident injuries are a foundational source of documentation for establishing the value of your claim and often a defendant's fault
Name, address, and phone number of each doctor who treated you
List of your current prescription medications and dosages
Photos of your injuries
Photos from the accident scene
Receipts for out-of-pocket medical expenses
Pay stubs
Police Report
Commonwealth of Massachusetts motor vehicle crash operator report
Insurance Information for health coverage and vehicle insurance
Insurance card, Medicare/Medicaid card
Homeowners insurance policy
Correspondence (letters, emails, text messages, voicemails) from any insurance company concerning the accident
Any communications between you and the other party and their attorney or representative
Witness information—Names, addresses, and phone numbers of every known witness to the accident
Ambulance run report
Any traffic tickets or citations issued to you, or information about any tickets or citations issued to the other driver(s) at the accident scene
Any documentation and bills related to any vehicle repairs, towing, or storage related to an accident
Any documentation and bills related to a rental car involved in an accident
Any documentation related to lost time from work as a result of accident injuries
A list of anyone you have spoken with about your accident and what you told them
If you retain the attorney to represent you in bringing a claim, you will likely need to sign a HIPAA authorization to allow your attorney to obtain your medical records and bills to build up your claim and develop a settlement demand. They will continue to collect these records as you continue to receive treatments and incur medical expenses.
Review the law firm's website for client testimonials, and review their successes. Note any awards and recognitions individual attorneys have received, and pay attention to the number of lawyers and support staff who may be available to work on your case. Finding the right attorney to represent you can make a significant difference.
An initial case consultation is also your opportunity to ask any questions you may have. Inquire about the firm's experience with cases like yours, and if they have trial experience. You should also ask about the firm's fee arrangement and billing practices.
Inquire about any additional costs you should expect, which may include:
Court filing fees
Deposition costs
Expert witness fees
Cost of retrieving medical records
Travel expenses
Accident reconstruction and investigative expenses
It is helpful to know who you will deal with regarding your case, how you will be updated as the case progresses, and how you can get in touch with your attorney directly. Go with your gut, and keep in mind that no question should be considered unimportant.
What Are Your Responsibilities In A Boston Personal Injury Case?
Whether your case is on the road to a negotiated settlement, arbitration, mediation, or trial:
Do not discuss your case with anyone except your attorney, their staff, and your medical care provider
Do not post anything relating to your accident or current medical condition on social media
Keep current with your medical care
Do not miss scheduled medical appointments
Follow all recommendations from your healthcare providers
Keep a journal of any time missed from work, any new doctors you see, and how your injuries have affected you and your family
Respond timely to any requests from your attorney during throughout the case
Ask your lawyer if you are unsure if something is relevant
Be upfront about any previous claims (and the outcome of those claims) you may have made
Do not withhold information from your attorney
Remember, the defendant and their insurance company may monitor you. It is not uncommon for carriers to investigate a plaintiff, possibly hoping to capture a compromising activity that may limit financial recovery.
Work with your Boston injury accident lawyer to prepare to provide answers to interrogatories and testimony in depositions or at trial. It is important to give truthful answers in all cases. Review all the facts of your case. Answer only what an opposing party or their counsel asks; do not volunteer information beyond that. If you don't know the answer to a particular question, just say so. Saying "I don't know" is a perfectly acceptable answer. If you don't fully understand the question, ask for clarification.
In a deposition or at trial, dress appropriately and stay as calm as possible. Expect to be asked anything. In a deposition, the defendant's lawyers can potentially ask you anything, including seemingly unrelated and often personal information. They may inquire about your educational background, current financial situation, legal problems you have had in the past, your credit history, and your current family situation. If you have any particular concerns about answering any questions, you can consult with your attorney.
What Factors Determine The Value Of a Boston Personal Injury Case?
Once a lawyer can determine that you have a viable claim—that you can establish liability and damages—they will help determine the potential value of your claim. Every case is different, and it is not possible to predict, with any certainty, how much, if any, money you may receive through settlement or a court award of damages.
However, in determining the value of a claim, your lawyer may consider:
The severity of the injury
The likelihood of a permanent disability
The extent of the injury
The prognosis for a full recovery
The actual cost of immediate medical care
The potential need for long-term healthcare-expenses
Lost wages
Out-of-pocket personal expenses
Impacts on your family and lifestyle
Pain and suffering
Loss of consortium
Mental health evaluations
The age and educational background of the injured party
The potential need for household expenses for cleaning, personal care, and childcare
Rehabilitation costs
The need for adaptive equipment
Additionally, catastrophic injuries—such as traumatic brain injury, spinal cord injury, amputation, and paralysis—can have life-long financial implications, such that victims can often recover significantly higher damages.
Can I Deal Directly With An Insurance Company in My Boston Personal Injury Claim?
You really do need a lawyer. Here's why.
After an accident, claims adjusters from one or more insurance companies will contact you. An insurance claims adjuster is an employee of an insurance company. Their primary duty is to find out whether or not the insurance company can deny your claim or lessen the amount the company has to pay out.
Insurance companies are for-profit businesses. The less money they pay out in claims, the greater their profits. It is not unusual for them to mislead a claimant to confuse or to encourage a claimant to accept a low-ball settlement. If you agree to a settlement without help from an experienced personal injury attorney, you may miss your one opportunity to receive maximum compensation.
Furthermore, an insurance company will try to find ways to blame a claimant for an accident or the severity of their injuries. For instance, many personal injury cases are based on a plaintiff's claim that the defendant caused a specific injury. Insurance companies may argue the injury was, in fact, a pre-existing condition.
An experienced Boston personal injury lawyer can fight back against an insurance company for your right to fair compensation for your losses. They can speak on your behalf, protecting your legal rights and helping you toward a full and fair financial recovery. Consult with a Boston personal injury lawyer as soon as possible after an accident. If you have questions or concerns about a specific personal injury case, do not hesitate to contact Finkelstein & Partners for a free case consultation.
Let's Talk About Your Boston Personal Injury Case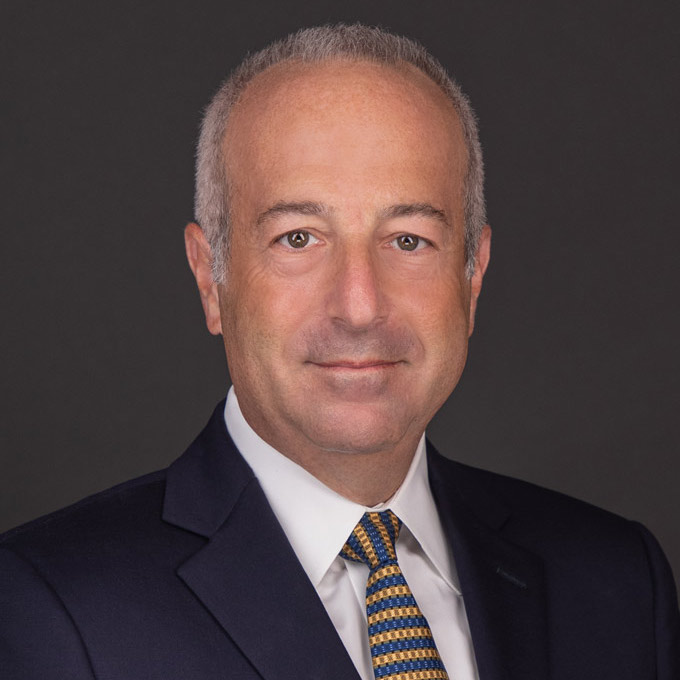 We understand that sustaining a serious injury in a preventable accident can amount to a stressful experience, particularly if you sustain injuries that render you unable to work. We also understand that many of our clients initially hesitate over the notion of calling us, out of fear that our services may cost too much. Don't let this fear stop you from reaching out for assistance with your injury claim.
We stand by ready to talk to you about your case for free, with no obligations. Contact us online or by calling (617)-580-3144