Binghamton Social Security Disability Insurance Lawyer
Anyone battling a long-term disability in Binghamton faces a long road ahead, with many physical, emotional, and financial hurdles.
If you're under 65 and have a condition that prevents you from working, you may qualify for Social Security disability insurance benefits. While SSDI supports workers who become disabled before reaching retirement age, the program's rules and regulations are notoriously complex.
Most applicants will get an initial denial and then undergo a long appeals process, even if they meet the eligibility requirements. Statistically, having an experienced social security disability attorney by your side makes a huge difference in achieving a positive outcome.
Our skilled Binghamton personal injury Lawyers can provide support every step of the way and place your claim in the strongest possible position of getting accepted.
About Our Binghamton Social Security Disability Lawyers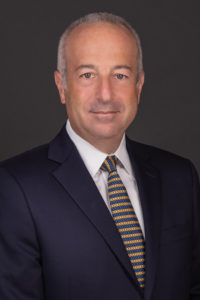 Disabled workers filing for Social Security Disability must deal with the daily challenges of navigating their medical condition while also trying to understand complex legal issues surrounding their application. At Finkelstein & Partners, we understand the stress and uncertainty surrounding applying for Social Security Disability Insurance benefits, especially after receiving a denial.
We have decades of experience and a track record of successfully helping clients in Binghamton navigate the SSDI application process and improve their chances of recovering fair benefits. Your financial future is much too important to be left up to chance. Reach out to the team at Finkelstein & Partners to discuss your claim and be matched with an experienced disability attorney.
What It Takes to Qualify for Social Security Disability Insurance Benefits
Part of what makes it difficult to apply for SSDI benefits is the strict, specific qualifying rules. The most important factor is proving that you have a medical condition that meets the Social Security Administration's disability definition. Your work history will also matter greatly since qualifying for this program is tied to the number of years you worked.
Medical Requirements For SSDI Benefits
The Social Security Administration defines disability as a severe condition that interferes with performing work-related tasks and prevents the person from "substantial gainful activity." The condition also has to be long-term, which means it will last for at least one year or result in the applicant's death.
If your application doesn't include enough supportive evidence to validate the seriousness of your disability, you may need to get a checkup from a Social Security Administration-approved doctor, which is called a Consultative Examination.
Medical conditions that qualify as disability include:
Chronic diseases like cancer, heart disease, and diabetes, if the symptoms are debilitating
Parkinson's disease
Acute respiratory disorders, like asthma and cystic fibrosis
Multiple Sclerosis
Spinal disorders like a herniated disc, degenerative disc disease, or a pinched nerve
Repetitive stress injuries like carpal tunnel syndrome
Mobility limitations, such as after a knee or hip replacement
Serious mental disorders like depression, anxiety, and schizophrenia
Work Requirements for SSDI Benefits
You earn Social Security Disability Insurance benefits by contributing a portion of your wages to the program through Social Security taxes. Getting approval directly stems from the applicant's work history, using a formula that includes the applicant's age, the number of years they've worked, and the amount of taxes they've paid into the system.
What to Expect When Applying For SSDI Benefits
The evaluation process for Social Security disability insurance benefits will begin with your initial application, which gets reviewed by the federal branch of the SSA, and claims that are deemed sufficiently valid will then get forwarded to the New York State agency. At this initial stage of your application for SSDI benefits, getting a decision takes several months.
Statistically, Social Security denies most cases, and the appeals process can take a year or longer, so have us submit your claim as soon as possible to prevent a denial or expedite your appeal.
Social Security will access your case by asking five questions:
Is the claimant still working?
Does the claimant have a disabling condition?
Does the claimant have one of the disabilities that result in an automatic approval?
Is the claimant able to continue doing the work they were doing previously?
Is the claimant able to do a different kind of work?
We can provide answers to the Social Security Administration that will increase your chance of securing the benefits you deserve. Call us today.
Why It's Very Common For SSDI Benefits to get Denied
If Social Security rejected your disability benefits, you're not alone. Most applications will receive a denial, leaving many disabled workers feeling frustrated and betrayed. However, this rejection is not the end of the road, especially for applicants with a skilled disability attorney managing their claim. You have the right to file an appeal, provide more evidence to strengthen your claim, and hopefully reverse the decision. However, time is of the essence since you only have 60 days to submit your appeal.
The Social Security Administration will send a notice of denial explaining why it rejected your claim. Most denials are rooted in either not completing the application process correctly or not demonstrating that your medical condition meets the standard for disability.
Technical Errors With Your Application That Can Cause A Denial
Applying for Social Security disability insurance benefits is a very involved and complex process with multiple steps. Keeping track of all these details can become overwhelming, and it's easy to miss something important.
Some common technical errors that may lead to Social Security rejecting your claim include:
Not filling out the initial paperwork correctly: The application form for SSDI benefits requires a lot of specific information about your work history, income, medical diagnosis, symptoms, and other important information. The application may get kicked back if you don't fill out everything correctly.
Not returning interview calls from your SSA agency: Most applicants will receive a call with questions that relate to your case or to verify any missing information. If they can never get a hold of you, your claim can easily get denied.
Not complying with the Consultative Exam: Disabled workers will often have to be examined by one of the SSA's approved doctors to evaluate their medical impairment. If you don't attend the appointment, Social Security will likely consider your case incomplete.
Not returning mandatory questionnaires: An SSA caseworker may send questionnaires to gather follow-up information about your medical impairment and how it affects your daily life. Failure to provide these details can get your claim rejected.
Medical Issues With Your Application That Can Cause a Denial
Applicants for SSDI benefits must provide substantial evidence to prove their disability to the high standard that the Social Security Administration requires. Many denials will center on whether your impairment is severe enough and likely to last long enough to qualify as a disability.
Even if you can prove that you can't work at this moment, the SSA can argue, often incorrectly, that your condition is likely to improve too quickly to be considered long-term. It's also common for them to argue that you're still capable of doing some less strenuous work. These kinds of denials are often unfair and inaccurate for the disabled worker's situation. A disability attorney can help you provide extra documentation that directly addresses these arguments.
What to Expect From the Appeals Process
SSDI applicants that receive a notice of denial have the right to an appeal to four escalating levels.
Request for Reconsideration: This first step entitles you to a complete review of your case by an SSA representative that wasn't part of the original decision.
ALJ Hearing: If SSA denies your claim after reconsideration, you can appeal to an Administrative Law Judge that conducts a formal hearing. This step allows you to appear in court and personally explain the details of your case.
Review by the Appeals Council: Some appeals that get denied before an ALJ can request a review by the Appeals Council, which can choose to either make a decision in your case or send it back to an Administrative Law Judge for another hearing.
Federal Court Review: When all else fails, disabled workers in New York State have the option of bringing their case for review in a federal SSA court.
Do I Need to Hire an Attorney When Applying for SSDI Benefits?
Yes—a lawyer can improve your chances of success and reduce the need for lengthy appeals.
A rejection of your disability claim doesn't mean that you're not disabled or that you don't qualify for SSDI benefits. It merely reflects that getting approved for this program is extremely difficult, and you'll have to provide more information to qualify. The Social Security Administration doesn't require you to hire a lawyer for any stage of the process, so you do have the option to do every level on your own.
However, having legal representation will often make the difference between winning your appeal or getting shut out. An experienced disability attorney that understands the rules can represent your best interests and substantially increase the chances you'll be approved for benefits.
At Finkelstein & Partners, our Binghamton Social Security Disability Insurance Lawyers can:
Handle your paperwork: Your attorney can help you overcome the technical hurdles that many disability applicants deal with by filing all paperwork correctly and not missing deadlines.
Gather stronger medical evidence: The main focus of your disability attorney will be proving your disability status by providing more evidence. Their familiarity with the SSDI process helps them understand the medical records needed to substantiate your limitations. Your attorney can also hire vocational specialists to provide expert testimony that strengthens your case.
Argue your case at an administrative hearing, if necessary: Having legal representation when you go before the Administrative Law Judge makes the experience a lot less intimidating. More importantly, a disability attorney can help you present your case in the best possible light.
Frequently Asked Questions
How much money will I receive if I get approved for Social Security Benefits?
Social Security bases your disability benefits on your years in the workforce and the amount of taxes you've paid into the system. The Social Security Administration might also consider whether you receive other benefits, like Workers' Compensation.
How much does it cost to hire a Binghamton Social Security Disability lawyer?
At Finkelstein & Partners, we don't take any attorney fees upfront. Only once your benefits get approved the firm charges a percentage of the retroactive benefits covering the time when you were still in the application process.
By law, Social Security Disability attorneys cannot charge more than 25 percent of the back pay amount, and the law caps fees at $6,000.
After my payments are approved, how far back do the retroactive payments go?
Once the Social Security Administration awards your benefits, it takes a couple of months to receive the checks in the mail, which will also include your back pay. These retroactive payments will cover the time when you were legally disabled and entitled to benefits, but they still hadn't been approved for them.
The Social Security Administration calculates this period using the date when you stopped working, the date you applied, and the date it approved you. On average, retroactive payments will cover between six months to a year.
Hiring a Binghamton Social Security Disability Attorney
Applying for Social Security Disability benefits can be grueling, and disabled workers often find the process intimidating. Whether you're just getting started with your application or need to appeal a denial, the team at Finkelstein & Partners can guide you towards a positive outcome.
Our disability attorneys have the knowledge and experience to safeguard your claim as it winds its way through the system and help you navigate the red tape. Contact us at (607) 763-1793 so we can review your case and provide the support you need to receive your disability benefits.
Binghampton Personal Injury law firm
49 Court Street Suite 260
Binghamton, NY 13901
607-763-1793

Review Us On Google
Finkelstein & Partners, LLP – Winning Serious Injury Lawsuits Since 1959