​Binghamton Nursing Home Negligence Lawyer
As the elders we love age and begin to need regular care with their daily routine, we sometimes must make the difficult choice to move them into a nursing home. Our loved ones deserve exceptional care and dignified treatment. Yet, negligent nursing care facilities and their employees put residents at risk for injuries. Some caregivers intentionally harm residents, and others are guilty of passive harm.
If your parent, grandparent, or another elder you love has suffered injuries in a Binghamton nursing home, you have the right to take legal action to recover damages. Your family should not have to absorb the costs of medical treatment and a possible facility change when those you entrusted with your loved one fail. Additionally, you must hold negligent caregivers accountable to protect future residents.
Finkelstein & Partners has been helping injured people, including nursing home residents, fight for compensation for damages for over 60 years. We understand the anger and grief that comes with learning your loved one has suffered preventable injuries or died because their caregivers failed.
Our skilled Binghamton nursing home negligence lawyers can help you and your family through the frustrating and messy legal process of taking action against a nursing care facility for their negligence.
Why Choose Finkelstein & Partners for Your Binghamton Nursing Home Negligence Claim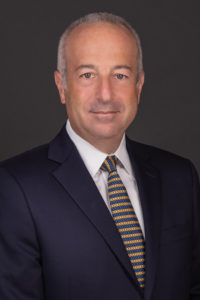 Nursing home negligence cases are not only complex but also emotionally charged. Finkelstein & Partners takes the frustration out of your hands, so you can support your loved one after the nursing home harmed them.
We have helped victims of negligence seek compensation for injuries since 1959. Prestigious national organizations like Super Lawyers and several members of the firm belong to the elite Multi-Million Dollar Advocates Forum.
Our firm's commitment to client advocacy and professional excellence has led to the recovery of tens of millions of dollars in damages from settlements and jury awards.
Examples of recent case results involving nursing home negligence include:
A $2.25 million settlement for the family of a nursing home resident after their loved one choked to death on a hard-boiled egg when the nursing home did not follow the doctor's orders to provide soft food.
A $400,000 settlement after a severe bedsore on his lower back hospitalized a client. The nursing home staff neglected our client and hid the injury from his children.
A $205,000 settlement for a client who suffered from dehydration and did not receive timely medical treatment because of a short-staffed nursing home.
A $200,000 settlement for an 85-year-old client who suffered bedsores because of neglect in an understaffed nursing home.
Finkelstein & Partners has the experience and resources to help families seek compensation for Binghamton nursing home negligence. We are large enough to take on the large insurance carriers that provide coverage to nursing homes, but we continue to provide personalized attention to our clients. Let our seasoned Binghamton nursing home negligence lawyers investigate your loved one's injuries and gather information to build a solid case against the responsible nursing home.
Contact Finkelstein & Partners to tell us about the injuries your loved one suffered in a Binghamton nursing home and the resulting struggles. Our Binghamton office is conveniently located downtown, a few blocks from the Court Street Bridge in the Metrocenter. We understand your situation might make it difficult for you to travel to our office, so we offer virtual meetings for your convenience.
Binghamton Nursing Home Negligence Compensation
New York law permits you to bring a lawsuit on behalf of a loved one who suffered injuries related to nursing home negligence to seek compensation for damages related to those injuries. Each nursing home negligence claim has different circumstances that affect how much compensation someone receives.
Examples of damages included in nursing home negligence claims include compensation for:
Medical expenses, including emergency room treatment, ambulance service, hospitalization, surgery, x-rays, and lab tests
Estimated future medical expenses when nursing home negligence leads to permanent damage requiring ongoing treatment
Costs for mental health services to help residents who suffer harm deal with the mental trauma from their injuries
Costs for assistive devices, such as wheelchairs, canes, and walkers
Costs for transferring to another nursing care facility that proves better care to your loved one
Physical pain and suffering
Emotional distress
Punitive damages in cases that involve intentional harm or gross negligence
Unfortunately, Binghamton nursing home negligence claims can involve the tragic and sudden death of a loved one. Under New York law, eligible surviving family members might receive compensation if they file a wrongful death lawsuit against the nursing home responsible for the death of their loved one. Depending on your relationship, you could receive compensation for the above losses and other non-economic damages.
Our Binghamton nursing home negligence attorneys can review your case and answer any questions about wrongful death lawsuits.
Reporting Binghamton Nursing Home Abuse and Neglect
If your parent, grandparent, or another elder you love has sustained injuries from abuse or neglect, you must immediately protect them from additional harm. Some incidents from nursing home negligence only happen once, like slip and fall accidents. However, neglect and abuse can be ongoing.
If the resident you love is in immediate danger, call 911 to reach the Binghamton police department. When danger is not immediate, you can file a complaint against the Binghamton nursing home with the New York Department of Health. You can begin the process online or call the Nursing Home Complaint Hotline 24 hours per day at 888-201-4563. If you hire us, we can do that for you.
Statute of Limitations for Binghamton Nursing Home Negligence
New York's three-year statute of limitations applies to most personal injury claims, including those involving nursing home negligence. This means you have three years from the date of injury to bring a civil lawsuit against the nursing home for their negligence.
If a loved one died from fatal injuries related to nursing home negligence, eligible surviving family members have two years to bring a wrongful death lawsuit against the Binghamton nursing home. Some cases qualify for an exception to the statute, but only in rare circumstances. It's best to consult with a Binghamton nursing home negligence lawyer as soon as possible to ensure you don't miss any important deadlines.
Types of Negligence in Binghamton Nursing Homes
Negligence is a broad term that includes various actions and failures that can injure a nursing home resident. Nursing homes can be negligent even if only one nursing assistant or other caregiver neglects or intentionally harms a resident. New York law defines the various types of abuse and neglect that fall under nursing home negligence.
Many of the following situations qualify as grounds for a civil lawsuit, and some might also lead to criminal charges against the individual(s) involved.
Physical abuse. Any international use of force that harms a resident or causes them pain falls under the umbrella of physical abuse. This includes slapping, kicking, hitting, and improper use of physical restraints.
Sexual abuse. Any non-consensual sexual activity is sexual abuse in a nursing home setting.
Emotional abuse. Threats, isolation, intimidation, and other intentional psychological harm are emotional abuse.
Financial exploitation. Financial abuse or exploitation refers to improper use of a resident's money, including fraud, identity theft, forgery, and withholding access to their funds.
Active neglect. Caregivers who intentionally withhold food, medication, water, hygiene, and medical treatment are guilty of active neglect.
Passive neglect. This is the most frequent type of neglect and negligence in nursing homes. Passive neglect often occurs because of poor training and hiring practices.
Binghamton Nursing Home Negligence FAQs
If one of Binghamton's nursing homes harmed your loved one, you might feel guilty, angry, and overwhelmed, leaving you unsure about the best course of action.
Finkelstein & Partners can help you through this difficult time while you support the nursing home resident you love. Until you can meet with us and discuss your case, the answers to the following frequently asked questions about Binghamton nursing home negligence offer some preliminary information.
What Rights Do Binghamton Nursing Home Residents Have?
Federal law outlines resident rights in nursing care facilities, but New York also outlines resident rights.
Under New York law, Binghamton nursing home residents have the right:
To be treated with dignity and respect
To live in a comfortable environment
To receive quality care without discrimination
To be independent to the extent that they can
To keep their own property and money
To have private communication with friends and family
To choose activities for their daily schedule
To have people visit them
To be free of all types of abuse
To exercise rights and file complaints without fear of retribution
How Can I Tell if the Binghamton Nursing Home Resident I Love Is Being Abused or Neglected?
Your loved one might be unable to communicate their injuries or choose not to share for various reasons. You can look for common signs and symptoms of abuse and neglect. The following examples do not automatically mean your loved one is a victim of negligence.
However, they should inspire you to ask some questions and report your findings to the nursing home administrator.
Bedsores
Unexplained weight loss
Sunken eyes and cheeks
Pale complexion
Unexplained bruises, marks, and other wounds
Body odor, soiled clothes, bad breath, and other signs of poor hygiene
Disorientation
Withdrawal from activities, talk of self-harm, talk of dying, and other signs of depression
Fear of speaking with you in front of caregivers
Will My Loved One Have to Testify in Court for Their Binghamton Nursing Home Negligence Case?
Both sides have the motivation to avoid costly litigation. However, if your case goes to trial, your loved one will have to give a statement or get deposed by the other side. They may or may not have to testify in court. Judges do not want to add more stress to nursing home residents.
Also, Finkelstein & Partners prioritizes the health and well-being of our clients. We aim to protect them from situations that could be physically or emotionally traumatizing.
In many cases, your witness testimony, statements from physicians, and testimony from other relevant witnesses provide enough evidence for a strong claim.
What to Do After Confirmation of Binghamton Nursing Home Negligence
As mentioned above, you should contact the appropriate authorities if your loved one is in immediate danger.
Other things you should do once you know or suspect your loved one has fallen victim to nursing home negligence include:
Notify the nursing home's administration. Always report your suspicions in writing to the nursing home administrator. Include signs and symptoms you noticed and let them know about any behavioral changes that led to your concerns.
Keep meticulous details of interactions. Once you submit a report to the nursing home administrator, you must document all further communications with the administrator, your loved one, other residents, and caregivers. Include time, date, photos of visible injuries, and other relevant information.
Keep medical bills. Save copies of all medical bills and other receipts related to your loved one's injuries.
Locate/visit other facilities. Start researching other facilities, so you are ready to make a move if you choose to relocate your loved one to a new home.
Consult with a lawyer. Bring all documents and information to a free consultation to discuss the details of your case with an experienced Binghamton nursing home negligence lawyer at Finkelstein & Partners.
Let Finkelstein & Partners Fight for your Loved One After Suffering Harm in a Binghamton Nursing Home
If a Binghamton nursing home harmed your parent, grandparent, or another elder you love, you need an experienced nursing home negligence attorney to fight for compensation. Finkelstein & Partners has a successful history of helping nursing home residents who have suffered injuries from negligence.
Contact us online or call (607) 763-1793 to discuss your loved one's injuries and learn about the next steps.
Binghampton Personal Injury law firm
49 Court Street Suite 260
Binghamton, NY 13901
607-763-1793

Review Us On Google
Finkelstein & Partners, LLP – Winning Serious Injury Lawsuits Since 1959