Finkelstein & Partners
1279 Route 300
Newburgh, NY, 12551

Review Us On Google
Finkelstein & Partners, LLP – Winning Serious Injury Lawsuits Since 1959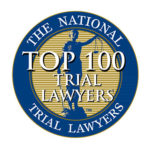 Do you suspect that your loved one is suffering neglect or abuse in their nursing home? The attorneys at Finkelstein & Partners will fight for your rights so that your loved one is able to receive the treatment they deserve.
What is nursing home abuse, what are the most common types of abuse in a nursing homes?
PHYSICAL ABUSE including unnecessary physical or forced restraint, hitting, choking, or over-medicating patients.
NEGLECT occurs when the nursing home fails to meet the resident's basic needs such as nutrition, hydration, safety and hygiene.
SEXUAL ABUSE occurs when a member of the nursing home staff, or when other patients engage in a sexual act with a non-consenting patient. This can also include sexual advances or comments.
ABANDONMENT is another form of abuse that occurs when the resident is left alone without any treatment, support or contact with medical staff.
Physical abuse in nursing home facilities is defined as the use of force against a person that results in physical pain, injury or impairment. Besides physical assault such as pushing, shoving and hitting, it also includes the inappropriate use of restraints and drugs, as well as confinement.
The reasons for this type of abuse are varied and depend upon the condition of the resident, the circumstances of their placement and the nursing home facility itself. Perpetrators of this kind of violence may be staff that feel overworked, underpaid and stressed. Victims are usually vulnerable due to physical or mental conditions that preclude them from defending themselves or reporting the abuse to the authorities. Sexual abuse is also physical abuse and is defined as contact with resident without the resident's consent. Emotional abuse is less obvious to the untrained eye and occurs when staff speaks to or treats the resident in ways that cause emotional pain and distress, such as:
Humiliation and ridiculing the resident
Terrorizing, threatening or menacing the resident
Blaming and scapegoating the resident
Ignoring and neglecting the resident
Intimidating the resident through physical force and yelling
Isolating the resident
Sudden changes in the resident's will and power of attorney
Withdrawals from the resident's accounts
In some cases, staff abuse residents by financially exploiting them for their own advantage. This might involve forging their signatures on documents, stealing cash, checks or household goods, misusing credit cards, fraudulently cashing personal checks and stealing a resident's identity through misuse of their social security number.
What to look for:
Bed Sores
Weight loss or loss of appetite
Bruises, cuts, scrapes, burns, sores or infections
Signs of mental anguish, depression, mood swings
Changes in behavior
Sleep deprivation
Loss of interest in activities
In The News
"The reason why neglect happens in nursing homes is executives make business decisions that result in the frontline workers not having the tools – in nursing homes, the manpower – to deliver the services those workers are trained to deliver."
– Andrew G Finkelstein
Are You Aware of the 4 Stages of Bed Sores?
Bed sores are caused by prolonged pressure, which results in an injury to the skin and underlying tissue. While bedsores can occur in any area of the body that is exposed to pressure, the most common locations for bedsores are the back, buttocks and heels. Types of bed sores can range from mild reddening of the skin to severe tissue damage that extends into the muscle and bone. Pressure sores are described in four stages:
Stage 1: The sore is not an open wound. The skin appears reddened and does not blanch when you press on it .
Stage 2: The skin breaks open, or forms an ulcer, which is usually tender and painful. The sore begins to expand into a deeper layer of the skin. It can look like a scrape or blister.
Stage 3: The sore gets worse and extends to the tissue beneath the skin, forming a small crater.
Stage 4: The pressure sore is very deep, reaching into muscle and bone and causing extensive damage. Damage to the tissues, tendons and joints may occur.
Serious complications, such as an infection of the bone, or blood, can occur as pressure sores progress.
Steps to Take If You Suspect Nursing Home Abuse
Nursing home abuse is undeniably on the rise, especially among patients with Alzheimer's or Dementia. Many elderly people who are not in a position to speak for themselves have been abused and neglected in nursing homes. But you can do something about it. If you suspect abuse in a nursing home, here are some steps you can take to bring justice to the victim and ensure that the abuse is not repeated.
Nursing home abuse can come in various forms including physical, emotional or financial abuse. Abuse can appear in the form of bedsores, unexplained bruises, depression, lack of hygiene and nutrition, dehydration, and physical or verbal abuse by staff members. If you notice any of these symptoms, make sure that you act on it and do whatever is necessary to protect your loved one.
In Case of Emergency, Call 911
If the situation is dire and needs immediate intervention, call 911 for help and attend to the needs of the victim. Document the abuse that was encountered in an official report with the police.
Report the Abuse to the Proper Authorities
One of the first things you can do if you suspect nursing home abuse, but it is not an emergency, is to report the situation to Adult Protective Services. They will conduct a preliminary screening to determine the seriousness of the case and will investigate the matter.
Collect Appropriate Information to Support Your Case
Make sure that you gather as much information as you can to support your case. Take pictures or videos to prove that the abuse happened. Document the medical records and try to identify the responsible person or party.
Move Your loved One to a Safer Environment
If the observation and information you have gathered proves to be harmful for the patient's continued stay in the facility, consider moving the victim to a safer environment until the matter is resolved.
Consider Hiring an Experienced Nursing Home Abuse Attorney
Lawsuits against nursing home abuse can only be filed within a short period of time. Once the time frame ends, you cannot file a claim. To make sure that you are legally represented and protected, you may want to consider hiring a lawyer who is familiar with nursing home abuse cases. The right lawyer can take care of all the legal details and help you to fight and win your case. You may be able to get compensated for the injury and abuse suffered by your loved one.
The attorneys in this the Nursing Home Abuse and Neglect attorney group are experienced in handling Nursing Home Abuse cases and will assist you in the investigation and prosecution of your case.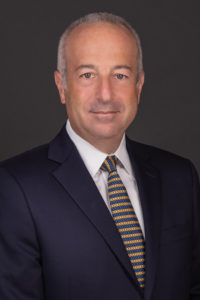 Elders should be respected and treated with care during their final years. Many elders are placed in nursing homes so that they may receive the proper care and attention that they need. Unfortunately, in many cases, they are not given the proper treatment and are neglected or abused.
Many elders are not able to report neglect or abuse on their own so it is wise to consult with an experienced nursing home neglect and abuse lawyer to learn more about your rights and your loved ones rights as a nursing home resident.
The decision to place your loved one in a nursing home or managed care facility can be gut wrenching. You trust that the people responsible for overseeing their day-to-day care are doing the right thing, but this is not always the case.
We are here to help you.
Simply fill out the free case appraisal form or call us toll free at 1-877-483-9889.
---