Middletown Personal Injury Attorney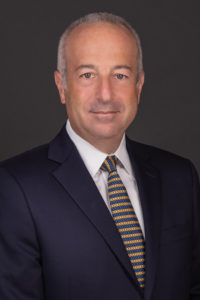 If you or a loved one has suffered personal injury in Middletown or adjacent areas, you may feel overwhelmed and stressed. You may suffer from injuries and even psychological trauma. Doctor's bills may mount up and add to the anxiety—plus, if your injuries rendered you unable to work, whether for a short time or a lengthier period, you may find paying difficult.
There is a solution. Contact the personal injury lawyers at Finkelstein & Partners in Middletown. Our first free case evaluation is always free. You can reach us any time of the day or night at 1-800-526-2676.
How Finkelstein & Partners Can Help with Your Middletown Personal Injury Claim
We have fought for justice on behalf of injured parties since 1959. During those 60+ years, we have provided service dedicated to making sure that injured folks receive fair compensation for their injuries.
The results we have fought for show our commitment to dedicated legal representation. Recently, for example, one of our clients received a $13.5 million settlement for extensive injuries sustained in a motor vehicle accident. The victim was 16 and suffered multiple broken bones when a car left the road. The severity of the injuries caused her to miss most of her sophomore year of high school. More notable successes include:
$34 million verdict against pharmaceutical giant Pfizer
$28.3 million settlement for the survivor of a workplace accident
$16.5 million settlement for a product liability case
Each case is different, and past results do not guarantee the results in future cases. But we can guarantee you that our Middletown personal injury lawyers will fight for justice for all our clients at all times.
You can count on our decades of legal experience to help you understand your options and resolve your claim as expeditiously as possible. Our attorneys have earned national recognition from the National Trial Lawyers and other prominent legal organizations for our remarkable professionalism and legal abilities. Additionally, we have received dozens of five-star reviews and testimonials from our clients.
Contact Finkelstein & Partners today for a free consultation concerning your Middletown personal injury claim.
Personal Injury Cases We Handle
Our personal injury lawyers handle any area in which individuals suffer injuries or harm when another entity is responsible. Here is a list of the personal injury claims we handle in Middletown:
Contact us right away if you suffered serious injuries caused by someone else, even if your case doesn't fit in any of the categories above. We handle all types of Middletown personal injury cases, and we can review your case for free and determine your best court of action.
Our Middletown Office Location
Finkelstein & Partners has an office location in Middletown, New York, ready to serve you:
280 NY-211 Suite 206,
Middletown, NY 10940
845-344-4855
Come by our office or contact us to schedule an appointment. We look forward to meeting you.
Middletown Accident Statistics
Middletown is the largest city in Orange County, New York, with a population of just over 30,000. Middletown lies in the Hudson Valley region in the foothills of the Shawangunk Mountains near the Wallkill River. Interstate 84 borders Middletown to the south, and NY-17 borders the city to the west. The area sees a lot of traffic not only from residents but also from visitors to the area who enjoy taking in all the natural resources.
The Institute for Traffic Safety Research & Management (ITSRM) maintains reports of vehicle accidents that occur throughout the state. In a recent year, ITSRM reported the following accident statistics for Orange County and the Middletown area:
9,523 total traffic-related accidents that resulted in 2,244 injuries and 29 fatalities
161 total motorcycle accidents, resulting in 121 injuries and 8 fatalities
36 total bicycle crashes that injured 35
97 total pedestrian accidents, resulting in 91 injuries and 3 pedestrian fatalities

Source: itsmr.org
Types of Personal Injuries People Suffer in Middletown

People can suffer a wide range of injuries in Middletown, including:
Soft tissue damage: Such as injuries to ligaments (sprains) or muscles/tendons (strains) often caused by overexertion, accidents, or falls
Fractures: Broken bones resulting from falls, sports accidents, or motor vehicle collisions.
Cuts and Abrasions: Skin injuries caused by sharp objects or rough surfaces.
Whiplash: Neck injuries often occur in car accidents due to sudden jerking motions.
Head injuries: Mild to severe traumatic brain injuries from falls, sports injuries, or accidents.
Back Injuries: Strains, herniated discs, and other back-related injuries due to lifting heavy objects, accidents, or poor posture.
Burns: From sources like fires, hot surfaces, or chemicals.
Electrical Shocks: Commonly in workplaces or homes with faulty wiring or electrical equipment.
Eye Injuries: Damage to the eyes due to accidents, foreign objects, or exposure to hazardous substances.
Knee Injuries: Often related to sports or falls, leading to sprains, strains, or ligament tears.
Shoulder Injuries: Rotator cuff injuries, dislocations, or strains from various causes.
Internal Injuries: Organ damage resulting from trauma, such as from car accidents.
Dental Injuries: Teeth and mouth injuries from accidents or falls.
Psychological Trauma: Emotional distress following accidents, assaults, or other traumatic events, including post-traumatic stress disorder (PTSD).
Remember that the severity of these injuries can vary widely, and proper medical attention should always be sought in case of an injury. Additionally, some injuries might have long-term consequences that require ongoing medical care or rehabilitation. If the injury was caused by another party's negligence, consulting with legal professionals might be necessary to understand your rights and potential compensation options.
Middletown Personal Injury FAQs
---
Contact Finkelstein & Partners If You Need a Local Middletown Personal Injury Lawyer
Finkelstein & Partners have spent more than 60 years fighting for justice on behalf of the residents of Orange County. If you or a loved one has suffered an injury or other harm in Middletown, contact our local office to discuss your case with us.
We are conveniently located in Middletown, NY. We are dedicated to providing unsurpassed legal representation to those in the Middletown community and surrounding areas.
You can reach us 24/7 by dialing 1-800-526-2676 or clicking here to fill out a free case evaluation form.
Client Reviews
"Ken Bartlett, my lawyer, was wonderful. He only wanted the best for me. In the end, we did win without going to trial. He guided me through some difficult phases. It was a pleasure having him and his staff supporting me and working with me." – Kathy K.
"Very happy with the help given during my case. The attorneys were very determined to get things done." – Lorraine B.
Read more client testimonials here.
Resources
Middletown Emergency Rooms
Be sure to get immediate medical attention from any of the following emergency rooms or urgent care centers serving Middletown for your serious personal injuries:
*Disclaimer – Finkelstein & Partners does not endorse these medical providers, nor do we profit from having them listed on our website.
Middletown Courthouses
Reach out by phone at (845) 344-4855, 24/7, or by contacting us via our website.
Neighborhoods We Serve in Middletown
Middletown Southwest (10940), Middletown North (10940), Slate Hill (10973), Vincent Dr / Sproat St (10940), Middletown South (10940), Howells (10940), Middletown Northeast (10940), Scotchtown Northwest (10941), City Center (10940), Middletown Southeast (10940)