​Binghamton Product Liability Lawyer
Whether it's cars, medical devices, or children's toys, it's only reasonable to think the products we buy were tested for safety. Unfortunately, defective or dangerous products do make their way onto the market, where they get purchased by unsuspecting consumers and then cause severe injuries.
These heartbreaking situations often happen because manufacturers, suppliers, or retailers choose to cut corners without ethical concern for their customers. The injuries that result from inadequate safety standards can lead to major physical, mental, and emotional damage for Binghamton-area victims and their families.
If you or a loved one suffered an injury due to a substandard product, you have the right to seek restitution under New York State laws. The skilled Binghamton product liability lawyers at Finkelstein & Partners can help you build a strong case, fight for your legal rights, and receive fair compensation from the parties responsible.
How the Team at Finkelstein & Partners Makes a Difference for Our Clients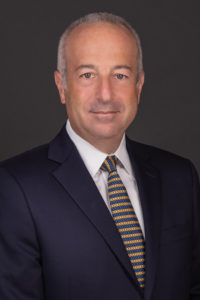 Cases involving product liability tend to be more complicated and harder to win than other personal injury claims. This is mainly because the defendant will usually be a large company with vast resources to defend themselves from being held accountable. Winning compensation for victims will depend on proving specific issues with the product's design or manufacturing and showing a direct link to the claimant's damages.
At Finkelstein & Partners, Binghamton personal injury Lawyers have in-depth knowledge of the laws protecting consumers and the dishonest litigation tactics companies use. We know that winning these cases takes an incredibly aggressive, detail-oriented approach and sharp legal skills. We're dedicated to helping victims of defective products recover fair compensation to cover their hospital bills, lost wages, emotional distress, and other losses.
The lawyers at Finkelstein & Partners have a proven track record of litigating product liability claims and recovering millions of dollars for our clients.
While only past results and no guarantee of future outcomes in all cases, some of our past victories have included:
Defective Products Covered by Product Liability In New York State
Simply put, product liability is the legal responsibility to provide consumers with safe products that were vetted according to the standards set by that industry. This principle extends to every stage along the way to reaching the consumer, including the design, manufacturing, distribution, and sale of the product. New York state's product liability laws recognize three broad categories for defective products that cause harm, and they include:
Manufacturing Defects
Errors during the assembly process are manufacturing defects, and they can often lead to extreme consumer hazards. While the company may have designed the product according to the right standards, a manufacturing issue might corrupt a batch or even an individual item.
Manufacturing defects can happen because of shoddy quality, low-quality materials, lack of oversight, poorly-trained workers, or improper techniques.
Examples of manufacturing examples can include:
A ladder that has weaknesses in the metal that causes it to collapse easily
A prescription drug that gets tainted with harmful chemicals
A faulty airbag sensor that doesn't deploy when it should
Improperly installed wiring in an electrical device that turns it into a fire hazard
Epipens that fail to deliver life-saving medication to people in anaphylaxis shock
Hip and knee replacements that fail or cause metallosis
Design Defects
Some products are defective from the very start due to inherent problems with how the company designed them. That means they're unsafe for consumers, no matter how carefully it gets manufactured. Think of a vehicle with poor weight distribution that makes it more likely to roll over or a young child's toy with several choking hazards.
Under product liability laws, you can hold companies legally responsible for these flaws because they're required to anticipate whether the design of their product could be unreasonably dangerous.
Failure to Warn
When a product comes with foreseeable risks, providing insufficient warnings, improper labeling, or unclear instructions on how to use the product can lead to causing injuries. Companies are legally required to warn consumers of any potential dangers with their products and to provide any necessary safety guidance. If the consumer gets injured in a manner that a proper warning and clear instructions could have prevented, they can hold the manufacturer or distributor liable.
On What Grounds Can Victims of a Defective Product File a Lawsuit in New York State?
Filing a personal injury lawsuit will usually depend on proving an element of negligence led to the victim's injuries. Under New York state laws, product liability claims are an exception to this rule, which makes companies responsible for the harm they've caused regardless of whether they behaved negligently.
This is because we hold manufacturers, retailers, and other entities in the consumer market to a much higher standard in the name of public safety. Consumers injured by a defective product can file three different types of claims, including under strict liability, a standard that holds companies liable for dangerous products regardless of whether they did anything wrong.
Strict Liability Claims
Under New York state's strict liability laws, the consumer only has to prove that the product was unreasonably dangerous and directly caused their injuries. It doesn't matter whether the manufacturer knew their product was defective or followed all the appropriate safety standards for their industry. If the company sells a dangerous product, they are "strictly" responsible for the harm it caused.
Negligence Claims
Under the legal theory of negligence, winning compensation will depend on showing that the product was defective due to the liable company's carelessness. Negligence can happen during any step of the design or manufacturing process, and it can also happen due to insufficient warnings.
The principles for proving negligence are:
The company owed consumers a duty of care
The company breached this duty with a carelessness for the safety of their product
The company's negligence led to the consumer's injury
Suffering this injury caused quantifiable damages
Breach of Warranty Claims
You may bring a defective product lawsuit due to a breach of warranty, a concept that refers to an implied promise made by retailers and manufacturers about the safety of their products. Under New York state laws, consumers have the reasonable expectation that products on the market are safe as long as consumers use them as intended. For this reason, winning a breach of warranty claim doesn't require proving an element of negligence.
The Kinds Of Damages Victims Can Pursue In A Product Liability Lawsuit
Regardless of why a product may have been defective, the injuries that result from using a dangerous product can cause substantial physical and emotional pain, as well as crippling financial costs. Filing a product liability claim will allow victims and their families to recover compensation for their damages and hold the liable companies responsible. Depending on the specific details of your case, the main types of damages available for injured consumers will include:
Economic Damages
This category of compensation covers all the measurable financial expenses from getting injured, such as:
The cost of ambulance transportation and emergency room treatment
Bills from doctors, nurses, and other medical professionals
Expenses from long-term treatments like physical therapy
Prescription medications and any necessary assistive devices, like a wheelchair
Lost income from any period when you weren't able to work
Other out-of-pocket expenses related to the defective product, like property damage
In product liability cases where the victim suffered a catastrophic injury with life-long consequences, the medical costs would be astronomical, which your claim should reflect. Consumers with injuries that affect their ability to return to their previous job can file for compensation for their permanently-reduced earning capacity.
Non-Economic Damages
Suffering injuries because of a defective product will also come with emotional and psychological costs that you will need a lawyer to calculate. While these intangible losses are not quantifiable, they're still a significant impact of the ordeal.
New York State courts recognize that victims deserve compensation for non-economic damages like:
Physical pain and suffering from having a serious injury
Decreased quality of life due to being temporarily or permanently disabled
Inconvenience and emotional distress from mobility restrictions and other physical challenges
In cases where the defective product caused a loved one's death, close relatives can file a claim for "loss of consortium," which is a loss of emotional support, companionship, and affection.
To prove non-economic damages, injured consumers may keep a journal about their pain levels and mental health struggles throughout the recovery process. The testimony of family and friends can also provide insights into how getting injured has affected the victim's daily life.
Punitive Damages
In product liability cases where the manufacturer or retailer behaved with extreme disregard for the safety of consumers, victims may file for punitive damages. This form of compensation punishes the defendants for their harmful behavior than covering the injured party's losses.
Some examples of when punitive damages may be appropriate would include companies that knowingly sold products with severe defects, failed to perform basic safety checks, used substandard materials to save costs, or actively lied to the public about the safety of their product.
Frequently Asked Questions
Who can be held liable for a defective product injury?
One of the factors that can make product liability claims complicated is that there can be multiple businesses along the path to creating, manufacturing, and selling the product.
Depending on the details of the case, the legal responsibility can fall to:
the engineers that designed the product
the manufacturer that made it
The distributors that brought the product into the supply chain
The retailer that sold it to consumers
Or even some combination.
Ultimately all these businesses are required to ensure their products are safe, and they can be held liable for failing in this duty.
What is the statute of limitations for bringing a product liability claim in New York State?
The statute of limitations refers to how much time the injured party has to begin the legal process of filing a lawsuit against the companies responsible. New York State generally allows three years from the date of the product defect injury for claims under negligence or strict liability and four years for claims under breach of warranty.
Missing this deadline would mean losing the right to pursue compensation. While three to four years may seem like a long time, if you believe a defective product has injured you, you must take action and speak to an attorney sooner rather than later. That's because memories fade, evidence can get lost, and preparing an adequate product liability case takes significant time.
How often do product liability cases settle out of court?
Most product liability claims won't make it to a court trial. Instead, injured consumers are likely to accept a negotiated settlement with the liable party, often after multiple rounds of counteroffers. Settling has many advantages over undergoing a lengthy court trial, but there are also scenarios when going to court is the best decision. A skilled product liability attorney will make every effort to recover fair compensation, whether at the negotiation table or by getting awarded a judgment in court.
How a Binghamton Product Liability Attorney Can Help You
After suffering severe injuries from a defective product, we know the stakes are incredibly high for victims and their families. Employing the services of a skilled and experienced Binghamton product liability lawyer will help you maximize the chances of getting compensation for your damages.
At Finkelstein & Partners, we have a track record of winning favorable verdicts for our clients and holding companies accountable for the harm they cause. We offer our clients legal representation on a contingency-fee-basis, which means you don't have to pay unless we win on your behalf.
Product liability lawsuits are very complex, technical, and time-consuming, especially when going up against a very large company with many resources. Manufacturers and retailers have the strategy of fighting product liability claims as hard as possible instead of admitting they've made a mistake and opening themselves up to more liability claims. Winning these cases will take a strong legal strategy with solid evidence that establishes how the defective product caused the victim's injuries.
Contact us today at our Binghamton office at 607-763-1793 and let Finkelstein & Partners show you that we have the skills, passion, and experience to help you recover fair compensation and move on with your life.
Binghampton Personal Injury law firm
49 Court Street Suite 260
Binghamton, NY 13901
607-763-1793

Review Us On Google
Finkelstein & Partners, LLP – Winning Serious Injury Lawsuits Since 1959