When an accident caused by the negligence of another person or entity seriously injures someone, a personal injury claim can seek compensation for the financial and psychological costs of the injury. This process involves filing a claim against the at-fault party's liability insurance policy.
If the insurance provider fails to fairly compensate the claim by paying it outright or offering the claimant a settlement agreement, the claimant may file a lawsuit in civil court, let a judge or jury hear the case, decide on liability, and determine the compensation the claimant should receive.
A personal injury lawyer provides the services claimants need to navigate the process and obtain compensation for their claims. Personal injury lawyers typically offer free case evaluations to potential clients. This is when the attorney can learn more about the case and for the claimant to decide if they want to hire the attorney and their legal team to handle the case.
How do you know if the attorney providing you with a free case evaluation is best for your case? Many claimants make these decisions based on gut feeling and the information the attorney gives them during the free case evaluation.
Here are some questions to ask a personal injury lawyer to learn more about them, their affiliated firms, and their ability to handle your claim.
1. Do I Have a Case?
According to statistics provided by the Centers for Disease Control and Prevention (CDC), in the U.S., nearly a quarter of a million people are killed annually due to unintentional injuries and accidents. More than 24 million people seek medical treatment in emergency departments for damages incurred in motor vehicle accidents, premises liability matters, dangerous products, nursing home negligence, or medical errors
To file a personal injury claim, the accident must cause injuries that result in medical bills, income loss, and other expenses. In motor vehicle accident cases in no-fault states, the claimant must usually first seek compensation through their own personal injury protection (PIP) coverage or must meet the severe injury threshold within their state to pursue a third party claim. You need evidence to prove that the person named on the policy caused your injuries.
An experienced personal injury law firm can review your case and explain whether you can file a personal injury claim. They can also review your legal options with you, including the possibility that your own insurance policies PIP, uninsured/underinsured motorist coverage, collision coverage, or even a health insurance policy you have through work have coverage available for your expenses.
2. What Is Your Experience With Cases Like Mine?
Personal injury law is a wide swath of claims involving injuries resulting from someone else's negligence. Many types of cases are involved in personal injury law, and personal injury lawyers commonly specialize in specific types of claims, such as car accident claims, medical malpractice, or product liability. It is essential to have a lawyer who has worked regularly on your type of case or has experience representing clients with your type of injury. This gives them a richer knowledge base for handling this type of claim's unique characteristics and helps them guide you throughout the process.
In addition to determining if the lawyer you're attending a free case evaluation with has experience in cases like yours, ask if they have trial experience in this type of case.
Most personal injury cases do not resolve in a courtroom but rather through settlement negotiations. This has resulted in many personal injury lawyers with ample experience settling claims but little experience in litigation.
Because there is no way to determine which cases will settle and which will require litigation, having an attorney with both types of expertise helps to ensure that you have the help you need.
3. What Are the Strengths and Weaknesses of My Case?
While an attorney is not going to be able to fully sum up (or even know) all of the strengths and weaknesses of your case at the free case evaluation, they generally can list a few pieces of information that stand out to them. Asking this question not only allows you to learn from the start whether a legal professional feels your case is strong and any initial challenges that are presented but also helps you gauge their overall enthusiasm and confidence in handling the case.
4. How Many Cases Do You Handle at a Time?
The philosophy of many personal injury firms is to take as many cases as possible and settle them as quickly as possible. Unfortunately, while this often works out favorably for the firm, having an attorney who is slow to address a client's case, doesn't readily recall the details from one conversation to the next, and has little time to provide updates on the progress of the claim or even to check in and see how the client is doing with their recovery is not necessarily in the client's best interest.
You want an attorney with the time and resources to devote to the case. You want a legal team that checks in and is available if you have questions.
5. How Do You Bill Your Clients?
Let's face it: After incurring an injury causing significant expenses and emotional impacts, the last thing a personal injury claimant wants to worry about is how to pay for an attorney. Fortunately, most personal injury lawyers use a contingency fee billing method to ensure that those needing assistance with a legal matter have access to that assistance, regardless of their financial circumstances.
Cornell Law School's Legal Information Institute explains that a contingency fee arrangement allows the claimant to wait to pay for their attorney's services until their claim concludes and they recover compensation. If they lose the case, the legal team does not get paid for the work they performed. However, if compensation is received, the attorney is paid through a percentage of the overall compensatory award.
Ask the attorney about this billing method to understand how their attorney will be paid and how much of the award will go to the attorney. The attorney can explain the other ins and outs of receiving compensation, giving you a better understanding of the process. The contingency fee agreement is legally binding, and you must understand it entirely before signing.
6. Are There Any Other Fees I Will Need to Pay?
While the contingency fee covers the legal team's services, other expenses are often associated with the personal injury claims process that is not included in the fee, such as court filing fees, the cost of copying documents or arranging a venue for depositions. It is crucial to understand which costs are not included in the contingency fee and when those fees are due to prepare for them financially.
7. Who Will Work on My Case? Who Is My Point of Contact?
Lawyers seldom handle cases alone, as there are many moving parts to a personal injury claim that require teamwork and a limited amount of time allowed to prepare a claim and file a lawsuit (if needed) before the statute of limitations expires on the claim. When you and your attorney decide to work together on your case and have signed a contingency fee agreement, the firm will generally assign a legal team that includes a case manager, a paralegal, and other legal professionals.
According to research conducted by Martindale-Avvo, 54 percent of legal clients who have worked with an attorney on a legal issue said the leading red flag when considering hiring an attorney was that the firm they reached out to was slow to respond.
If you have trouble getting in touch with an attorney for a free case evaluation, that can often indicate how communication will continue throughout your case. If you found the attorney responsive and have decided to hire them, maintain open communication by having the names of those who will work on your case, as well as their contact information. It would help if you also determined who your point of contact is to obtain prompt responses when you have questions.
8. How Often Can I Expect Updates on My Case?
Personal injury claimants often go into the process with unreal expectations about when their claim will be resolved. Will it resolve within days or weeks? While some cases do settle very quickly, for most personal injury claimants, a resolution takes time. The attorney cannot value the claim until the claimant has finished medical treatment or has reached a point in their treatment when the doctor determines that they likely will not see any further meaningful progress in recovery. Settlement negotiations can take time, and if the case goes to trial, it is subject to the court's scheduling.
While these cases can take far longer than anyone involved in the process would like, it is understandable that clients want to be updated when there is progress and want to hear from their legal team regularly. During the free case evaluation, an attorney should be able to tell you what the firm's policy is on case updates and how those updates will be communicated to you.
9. How Much Is My Case Worth?
Personal injury claimants are permitted to seek compensation for various expenses relating to the accident and their injury. Medical expenses and wage loss commonly make up the bulk of these expenses. However, there is also compensation provided in many cases for property damage (such as damage to your vehicle in a car accident)
In claims involving permanent, disabling injuries, you can recover compensation for the loss of earning capacity that you may incur due to your inability to work.
Claimants can also seek compensation for the psychological costs of their injury, such as the physical pain and suffering they endured due to the injury or the medical interventions required to treat the injury. They can also seek compensation for emotional distress caused by the accident or injury.
If the claimant can no longer participate in hobbies or activities that they previously enjoyed, they can seek compensation for the loss of enjoyment of life. If they are required to attend frequent medical appointments, they can seek compensation for the inconvenience of their injury.
In some cases, where an injury occurred due to an at-fault party's extreme recklessness or even an intentional act, punitive damages will also be available. Punitive damages involve compensation not for the expenses and impacts of the claimant's injury but rather as punishment for the at-fault party's recklessness. The rules on the availability of punitive damages and the amount of compensation available depend on state laws and the case details.
Again, an attorney will not be able to give you an exact value of your claim during your free case evaluation, especially if you are still obtaining medical treatment for your injuries. However, they should be able to discuss with you how much compensation has been received in similar cases that they've handled. They can also tell you more about how they value claims and whether punitive damages may be available in your case.
The bottom line: A personal injury attorney in New York is your guide through the personal injury claims process. They can provide a tremendous amount of information to help you when it comes time to decide whether to accept a settlement or file a lawsuit. It is your right to ask questions about your case and receive answers that can assist you in making the decision about hiring an attorney to work with you.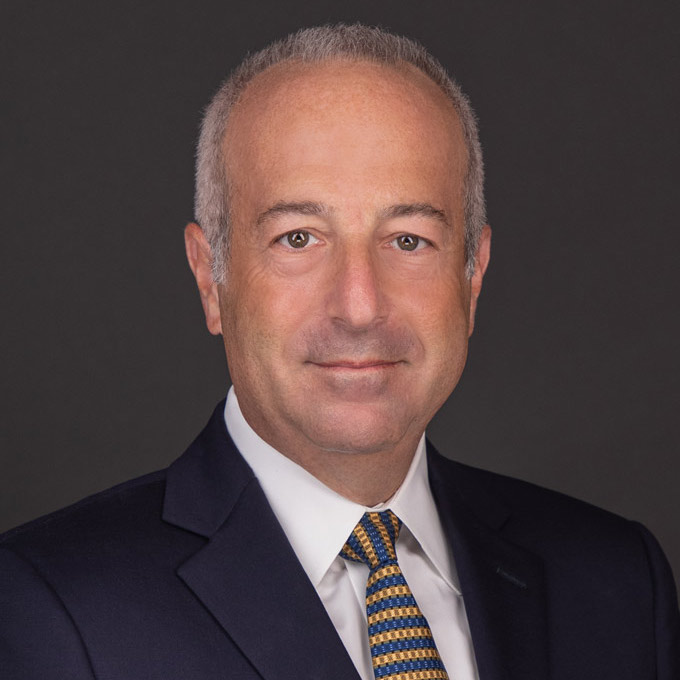 Mr. Finkelstein is the Managing Partner of Finkelstein & Partners, LLP. He has become a noted consumer activist through his representation of injured individuals against corporate wrongdoers and irresponsible parties.
An accomplished litigator, Mr. Finkelstein has represented Plaintiffs in wrongful death and catastrophic personal injury cases. He has successfully handled dozens of multi-million dollar cases.