New York Pedestrian Injury Lawyers
Finkelstein & Partners, LLP
1279 NY-300
Newburgh, NY, 12550
(845) 420-1779

Review Us On Google
Finkelstein & Partners, LLP – Winning Serious Injury Lawsuits Since 1959
For several years, the number of pedestrian fatalities in the U.S. has continued to rise. According to the Governors Highway Safety Association, nearly 6,000 pedestrians were killed in the U.S. in 2017.
"The high rate of pedestrian deaths comes as deaths from other types of traffic fatalities are dropping. The group notes that improvements in vehicle safety make crashes safer for people inside cars — but just as deadly for pedestrians.
Pedestrian deaths rose by 27 percent from 2007 to 2016, while other types of traffic deaths dropped by 14 percent, GHSA reports. As a result, pedestrian deaths make up a growing proportion of overall motor vehicle fatalities." -National Public Radio.
Numerous factors have contributed to this startling increase in pedestrian injuries and fatalities, including driver distraction, intoxication, speeding, and drowsy driving. When drivers make reckless decisions behind the wheel, they put everyone on the road at risk for severe injury and even death.
When a pedestrian is struck by a vehicle, their injuries are often severe. Common non-fatal injuries sustained in pedestrian knockdowns include:
Traumatic Brain Injuries
Broken or Fractured Bones
Spinal Injuries
According to statistics, New York is one of the most dangerous states for Pedestrians. For 60+ years, Finkelstein & Partners, LLP has helped seriously injured New Yorkers get back on their feet.
To speak to a member of our team, click here.
Recent Pedestrian Knockdown Case Results:
Table of Contents
Local Areas
New York is a cross-section of just about every way Americans live, with a broad range of people from many different countries, cultures, and backgrounds. From single mothers to blue-collar workers to white-collar professionals, we understand how one moment can affect the life of the injured and the rest of their family.
New York is more than just the urban environments of densely populated cities; it is also idyllic rural areas, remote woodlands, farmland, coastal towns, and mountains. Whether in Middletown or Newburgh, White Plains, Albany, or Syracuse, Finkelstein & Partners, LLP covers the entirety of the state, working hard to protect our client's rights.
What Is a Pedestrian Injury?
Regardless of what people might think, the safety of pedestrians is imperative when it comes to traffic laws. A big reason is that pedestrians don't benefit from steel frames and glass protection. People are slower moving and less visible, and if struck, injuries are often severe, if not fatal.
Pedestrians have the right of way, and traffic laws, signs, and signals protect people as long as everyone follows the rules. Human life will always be more important than someone being in a rush or their preference in how and where they want to drive.
There are countless ways that a pedestrian might experience injury. One way is by simply attempting to cross a road. Vehicles may veer off the road and collide with innocent bystanders, or flying debris or even objects thrown from the vehicle strike pedestrians.
Motorists must obey traffic laws and laws concerning the upkeep and maintenance of their vehicles. This includes making sure turn and brake signals work.
Failure to do so can cause serious harm to others and even death.
In the News
New York is no stranger to pedestrian injury accidents. Pedestrians are especially vulnerable to vehicle impacts since they are smaller and less visible than other vehicles. Sometimes, escaping criminals take the lives of others for granted and choose between the crime they are committing and the safety of others.
Drunk or impaired drivers are major culprits in car vs. pedestrian accidents, which often end with the victims struggling to survive. It is fairly easy to open a newspaper or turn on the news to find yet another story of a driver who blew through an intersection and struck a pedestrian.
It doesn't just happen in New York City either, but all over the state. New York ranks high in the nation in pedestrian accidents, likely due to the population density of cities and the number of pedestrians. Oddly enough, many other regions in the U.S. rank higher, especially in the South. That isn't to say New York is out of the woods regarding pedestrian accidents and injuries.
Statistics
The New York State Department of Health reports an average of 312 deaths per year involving pedestrians, which is 1.6 per every 100,000 New Yorkers. Accidents hospitalize thousands of pedestrians across the state each year, many in urban areas.
FAQ
Here is a list of frequently asked questions about pedestrian accidents.
What are some causes of pedestrian accidents?
Causes may vary depending on the situation, such as speeding, drunk or intoxicated drivers, drivers running red lights, or drivers not obeying traffic laws. Cyclists often strike pedestrians for the same reason: some cyclists think traffic laws don't apply to them.
With recent technological advances, however, distracted driving commonly causes pedestrian crashes. Many motorists are too preoccupied with what is going on with their phones, texting and driving, or even posting as they move on social media. It only takes a moment of not paying attention to destroy a person's life.
What are some injuries common to pedestrian accidents?
Broken bones, ruptured organs, internal bleeding, severe bruising, and other blunt force trauma are joint. Pedestrians landing against broken windows or twisted metal components of a vehicle or asphalt can expect severe cuts, abrasions, and possible amputation or severed limbs.
Cars striking pedestrians can result in Traumatic Brain Injuries, from concussions or whiplash to other closed head injuries. TBIs are serious since broken and ruptured blood vessels within the brain will continue to fill the inside of the skull and brain with blood and other fluid, resulting in even more damage quickly.
Without critical care taken by medical professionals to alleviate this pressure, permanent cognitive damage is almost inevitable. Due to the forces exerted on the human body, pedestrian accidents are often fatal.
What can I do if a pedestrian accident injures me?
Gather as much information as possible about the accident. This information includes police reports, photos of the scene if at all possible, and contact information of the driver who hit you if possible. Many pedestrian accidents are hit and run, which is a serious crime, significantly if someone has been injured or killed.
Contact an attorney as early as possible after your accident. They will deal with the legal aspects of what happened as you continue your journey of recovery and healing from the incident.
Hospitalization and recovery
If you have survived a pedestrian accident, the battle has only begun. Likely, you will go to a hospital where your convalescence might involve anything from stitches and abrasions to splinting broken bones or sprains at the least severe level to extensive surgeries and even amputations at more severe levels.
Your recovery might include pain management programs, physical therapy, rehabilitation, or even learning to live with paralysis and full-time care. Each case is different, with the common denominator of this being a life-altering event. Throughout your recovery, you will no doubt incur expensive hospital bills, lost time at work, and the possibility of temporary or even permanent disability.
An attorney can help you get the compensation you deserve to pay for these expenses and hopefully help you establish some support in a life that has irreversibly changed.
Psychological trauma
The events of a pedestrian accident are very traumatic and often result in post-traumatic stress disorder, which can result in a long recovery of dealing with anxiety, depression, and even severe reactions to the memory of the event. The pain of recovery isn't just limited to physical pain but also mental pain and suffering. At Finkelstein & Partners, LLP, we understand the importance of being compensated for emotional and physical trauma.
Contact a New York Pedestrian Accident Attorney at Finkelstein & Partners, LLP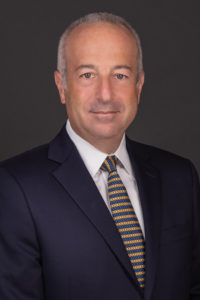 From our start with Howard Finkelstein in 1959 in Newburgh, NY, our firm has grown over the years, very much remaining a family business with a unique approach to handling our clients' personal injury cases.
We have experience with eight-figure lawsuits from major drug manufacturers to settlements with contractors, motor vehicle accidents, and even going after companies to make them compensate injured people for not having distracted driver policies in effect for their employees. We handle our pedestrian injury cases with the same attention to detail and care we put into all our cases.
Our clients will work with an attorney and a team of professionals, including a case manager, who all work closely with our clients to give them the personal attention they deserve. Whether it is the settlement and negotiation process with insurers or suing a third party to get our clients compensation, all the way to a trial if necessary, we have fought for years for our clients in New York and New Jersey. We have been serving the community for decades, and our partners go the distance to get our clients the compensation they deserve.
Contact us for a free consultation with no obligation, or call us at (845) 420-1779. Whether you live in the Hudson Valley area, Upstate, NYC, or other areas of the state, if a pedestrian accident injured you, you need the tools to help you through these trying times. Finkelstein & Partners, LLP is ready to meet with you to discuss your options and what comes next.