Wrongful Death Lawyer in Binghamton
Losing a close loved one unexpectedly is never easy. However, when the death results from the negligence of another person, company, or organization, you may want to file a wrongful death claim and lawsuit. A Binghamton wrongful death lawyer from Finkelstein & Partners can help you pursue compensation for your damages. Contact our firm today for a free case evaluation.
Negligence and Wrongful Death: Motor Vehicle Accidents
Wrongful death occurs due to negligence. Someone is negligent when they fail to act with the same care a reasonably prudent person would use in a similar situation.
A wrongful death attorney can identify those responsible—and therefore potentially liable—for your loved one's death. Wrongful death may play a factor in many situations; among the most common causes are motor vehicle accidents.
If a drunk, drowsy, distracted, or aggressive driver caused your loved one's death, the damages you suffered are unfair. Fight for justice with a member of our team to pursue justice and compensation for your loss.
Motor vehicle accidents can also result in death for:
Bicyclists

: Motorists who fail to share the road place bicyclists at risk of severe injuries and death.

Pedestrians

: According to

AAA

, pedestrian deaths are on the rise, with the popularity of SUVs a contributing factor in many accidents.
These vulnerable road users are at risk for severe injury and death due to a lack of protection. All road users have a responsibility to share the road. A negligent driver may face criminal charges. However, you may pursue civil action regardless of the outcome of a criminal case.
Negligence and Wrongful Death in Other Settings
Wrongful death claims and lawsuits are not limited to motor vehicle accidents. A loved one may die due to the careless actions of another person in situations where someone failed to honor their duty of care.
Other settings and situations that may result in a wrongful death case include:
Nursing home abuse

Product liability

Premises liability
Entrusting a loved one to the care of others, only to lose them to negligence, is upsetting. Nursing home abuse and other situations that result in an unnecessary death are maddening. No one should lose their life due to a lack of care, a faulty product, neglected property, or a medical mistake.
The pursuit of compensation for your damages cannot fill the void left by your loved one's death. However, it can hold them accountable for their reckless and devastating actions if successful.
A wrongful death lawyer is on your side throughout the legal process. From negotiating for a fair settlement with an insurance company to possibly presenting your case in court, you are never alone.
At Finkelstein & Partners, we can spot insurance company tactics designed to protect their profits and their clients. As wrongful death lawyers, we have the skills, experience, and knowledge of New York law necessary for our clients' cases.
If you lost a close loved one due to negligence, let us evaluate your case. There is no obligation, and it is a free consultation. You have nothing to lose by reaching out to our team today.
Proving Negligence in a Wrongful Death Case
Claiming someone is negligent is not enough for the legal process. Your lawyer must prove the responsible party acted negligently and that their negligent actions resulted in your loss.
Despite your anger and grief, sharing information about your loved one's death with your lawyer is necessary.
Families can sometimes gather evidence, such as:
Accident scene photographs or video

News articles about the accident, if there was local media coverage

Phone numbers for eyewitnesses

An official police report detailing the accident and any possible charges
These are a few examples of information to help your lawyer build a wrongful death case. If the party responsible for your loss faces criminal charges, you may still pursue a civil lawsuit. Criminal and civil courts differ, with one not influencing the other.
As you prepare for your loved one's funeral or memorial service, a lawyer from Finkelstein & Partners can get to work on your behalf. Using the evidence you provide and investigating the accident on their own, your lawyer starts the legal path toward justice and possible compensation.
Common Types of Damages in a New York Wrongful Death Case
The profound effects of a loved one's sudden death on your life are generally immediate and forever. However, new York law allows certain family members to pursue compensation for the damages they suffer due to their tragic loss. A free case evaluation can help us—and you—learn if you qualify for filing a wrongful death case.
Among the most common types of damages in a New York wrongful death case are:
Medical expenses relating to your loved one's final days

Funeral, cremation, or burial costs

Lost income and potential future earnings

Diminished inheritance

Loss of parental guidance and services victim provided, such as childcare
Wrongful death claims and lawsuits are highly emotional for families. A member of our team can manage the legal details of your claim and lawsuit so that you can spend more time with grieving friends and family.
New York wrongful death law is vastly complex and especially difficult for those inexperienced with the civil process. Entrusting Finkelstein & Partners with your case can ease your stress. In addition, we keep the lines of communication open, welcoming questions from clients and providing them with timely updates regarding their cases.
No one wrongful death case is alike. Unfortunately, there is no way to predict the outcome of your case, and compensation is never guaranteed. However, fighting for justice on behalf of your loved one is worth pursuing—and more accessible—with help from a New York wrongful death lawyer.
New York Statute of Limitations Regarding Wrongful Death
The state allows two years from the date of death to file a wrongful death lawsuit. Certain exceptions apply to those whose death resulted from a violent crime.
The date of death is at the core of a wrongful death case. If you lost a close loved one due to negligence, the statute of limitations clock begins ticking the moment they die. Whether your loved one died immediately or later from their injuries, the two-year time window remains the same.
A tragic loss is something that turns your world upside down. The fog of grief typically makes it difficult to keep track of time. Hiring a Binghamton wrongful death lawyer as soon as possible can help protect your chance to fight for compensation.
Once the statute of limitations expires, there is no second chance to file your lawsuit. Twenty-four months pass in the blink of an eye. So, let Finkelstein & Partners, manage the details of your wrongful death case.
Why Accepting a Settlement Offer Alone Is Generally a Bad Idea
Intense grief makes it difficult to concentrate on daily tasks and make crucial financial decisions. The sudden loss of income due to a deceased spouse and other financial stresses sometimes make a settlement offer look attractive.
Insurance companies make such offers to settle cases quickly—and for the least amount possible. The amount offered may seem like enough for your financial future. It's probably not. The loss of your loved one demands the best outcome possible.
The loss of a close loved one under tragic circumstances is something most families have not experienced. It is a trying time with no place for aggressive insurance adjusters.
Pressure from an insurance company to accept a settlement offer before hiring a lawyer is unfair. Grieving families are under enough pressure without persistent phone calls, emails, texts, and visits from an insurance adjuster.
When you hire a wrongful death attorney from Finkelstein & Partners, you can refer insurance company representatives to us. This simple step can bring you peace and allow you to focus on family better. In addition, your attorney will discuss any settlement offers with you and can negotiate with the insurance company for a settlement that is fair and just.
New York Wrongful Death Lawyer
Finkelstein & Partners has more than 60 years of experience representing New York wrongful death victims. We take great pride in our commitment to caring and compassionate customer service during stressful times for families.
The following examples of our success do not guarantee the same or a similar outcome for your case.
Instead, these examples demonstrate some of our past success with wrongful death cases:
$3.2 million: fatal car accident

$2.8 million: construction site death

$2 million: elderly pedestrian death
Compensation cannot fill the void you feel following your tragic loss. However, a settlement or award can ease the financial burden of your loved one's untimely passing.
At Finkelstein & Partners, we investigate your loved one's accident, review evidence, and identify all liable parties. Your lawyer will work hard to build your case, and they will keep you informed throughout the process.
You do not have to shoulder the burden of your wrongful death case alone. So take the first step toward easing your stress by contacting us for a free case evaluation today.
Types of Cases We Cover
You Can Afford to Hire a Wrongful Death Attorney
A wrongful death attorney from Finkelstein & Partners works on a contingency fee basis. Our firm understands the financial stress of your loss, and therefore we collect no attorney's fees unless and until we win your case.  If we do not secure compensation for you, you do not owe any attorney's fees.
You have nothing to lose by reaching out for a free case evaluation today. Should we move forward with your case, you owe us no retainer or deposit. Do not let the fear of legal fees prevent you from seeking the help you need with your wrongful death case.
Get Help For Your Wrongful Death Case: Contact Finkelstein & Partners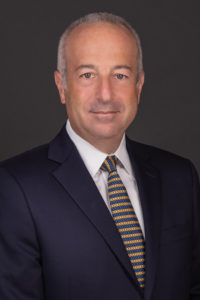 It is not uncommon for those who suffer an unexpected loss to feel overwhelmed by their grief. However, if you learned that your loved one's death resulted from someone else's negligence, we can help.
A loss of income from an employed spouse is one example of the financial burden a wrongful death can cause. Unfortunately, there is no immediate fix to your situation, and, if successful, compensation cannot return your life to the way it was before the accident. It can, however, serve as a form of justice.
Wrongful death cases generally involve circumstances where the death was preventable, had the responsible party used a duty of care. Holding the liable party accountable for their actions may prevent the same thing from happening to someone else.
A fight for compensation is easier with a wrongful death lawyer by your side. However, depending upon the circumstances of your case, large insurance companies with their lawyers may fight to dismiss your claim and lawsuit. Finkelstein & Partners' lawyer stands ready to protect your best interests against insurance company tactics.
There is no second chance to pursue compensation. Hiring a lawyer now can allow them more time to work on your case. It is an immediate solution to aggressive insurance adjusters—refer them to your lawyer.
Remembering your loved one and spending time with friends and family is your top priority. The knowledge that your case is in good hands can help you remain focused on planning a service that honors your loved one's life.
Get the help you need with your wrongful death claim by reaching out to Finkelstein & Partners, LLC. A free case evaluation helps us, and you, learn if you have a case and, if so, how to proceed. You can contact us online or call our Binghamton office at 607-763-1793. Let us get busy protecting your best interests by contacting us as soon as possible.
Finkelstein & Partners LLP Binghamton Office
49 Court Street Suite 260
Binghamton, NY 13901
607-763-1793

Review Us On Google
Finkelstein & Partners, LLP – Winning Serious Injury Lawsuits Since 1959