New York Car Accident Attorneys
Finkelstein & Partners, LLP
1279 NY-300
Newburgh, NY, 12550
(845) 420-1779

Review Us On Google
Finkelstein & Partners, LLP – Winning Serious Injury Lawsuits Since 1959
A car accident can prove incredibly confusing and difficult. Not only do you need to navigate all the challenges of getting your car replaced or repaired, but you may also have serious injuries that require considerable medical attention. Adding an insurance claim on top of that can add stress during an already trying time.
The car accident attorneys at Finkelstein & Partners understand the many concerns you may have as you try to file your car accident claim. Contact us to discuss how you can file a claim that will help you recover the compensation you deserve.
If a car accident caused by another driver's carelessness or recklessness injures you, you can seek compensation for your injuries through New York's personal injury claims process. An experienced New York car accident attorney from Finkelstein & Partners can help you understand this process and explain our legal services to assist you. We have worked for more than 60 years helping New York car accident victims obtain the compensation they deserve.
New York Car Accident Guide
Finkelstein & Partners: More Than 60 Years of Experience Helping Injury Victims
When you suffer injuries in a New York auto accident, you need to know that you have an experienced car accidentattorney who will help you manage the complexities of your claim.
At Finkelstein & Partners, we have extensive experience dealing with a variety of claims, including car accident cases. We bring that more than 60 years of experience and results to the table with every claim, providing our clients with high levels of confidence that they will have a solid outcome to their case.
Take a look at some of our recent car accident results.
$13.5 million awarded after a rear-end collision
$13.5 million awarded after a car accident that caused serious injury to a passenger
$9.25 million awarded after a car accident due to a lack of a distracted driving policy
$8.9 million awarded after a rear-end collision
$6.8 million awarded after a truck crash that caused serious injuries
At Finkelstein & Partners, we cannot guarantee the results of any injury claim based on past results alone. However, we aim to provide every client with the comprehensive support they need to move forward with their injury claims, including ongoing legal advice. Contact our experienced New York car accident lawyers for a free consultation today.
NY Accident Lawyers Who Treat Clients Like Family
The law firm of Finkelstein & Partners understands the challenges our clients may face as a result of their accidents and their injuries, and we aim to provide them with the high level of care we would want for our own family members. We respond quickly to any messages and questions from our clients and offer caring legal support that helps guide them through the claim process more effectively.
We have the resources to take on the big names in car insurance.
Big car insurance companies often have extensive legal teams that try to minimize the compensation the insurance company has to pay out in the event of a serious accident. If you try to fight those insurance companies on your own, you may face more challenges and questions than answers. An experienced car accident lawyer at Finkelstein & Partners will have the resources needed to take on those big-name insurance companies and help our clients get the full compensation they deserve.
Our New York Accident Lawyers stand by our no-fee promise
At Finkelstein & Partners, we know that legal fees can seem daunting in the aftermath of a car accident. You have enough challenges to deal with. We start with a free consultation for each client, which can provide them with more information about the claim process and the compensation they may deserve. Then, we only collect legal fees from our clients once we win.
It does not cost you anything in attorney fees if we do not help our clients win compensation for their New York car accident injuries. However, we do note that any costs we incur on your behalf, including requesting medical records or bringing in expert witnesses, can remain your responsibility.
Did you suffer injuries in a New York car accident? Finkelstein & Partners can help you learn more about the compensation you deserve and help fight on your behalf. Contact us today to start your claim.
Car Accident Lawyers in New York talk about the most common causes of accidents and injuries
Millions of people live on the outskirts of New York and frequently travel through the state for business or pleasure. Unfortunately, around 1,000 people die each year in car accidents within New York state, and thousands more are injured, often due to another driver's careless or reckless actions.
It isn't the volume of traffic that causes most car accidents in the state, nor is it the inclement weather that the Northeast region experiences during the winter months. Instead, the most common cause of car accidents in New York involves human error.
Driver errors that result in car accidents include:
Speeding, including exceeding the posted speed limit and driving too fast for the weather and traffic conditions of the roadway. As the National Highway Traffic Safety Administration (NHTSA) explains, speeding poses many hazards, including reducing reaction time and increasing the distance needed to stop.
External distractions include other people, vehicles, or beautiful upstate landscapes, and distractions inside the vehicle include text messages, ringing cell phones, children or pets in the back seat, eating, drinking, smoking, or even simply daydreaming.
Alcohol impairs a driver's ability to maintain a single lane position, control speed, respond adequately to emergencies, pay attention to road conditions, and make good driving decisions.
Failure to yield the right-of-way, often causing traffic accidents at intersections.
Wrong-way driving from confusion and unfamiliarity with the roadway or alcohol impairment.
Tailgating and not allowing sufficient time to react and stop.
Aggressive driving, generally done by drivers trying to evade traffic congestion, such as speeding, tailgating, improper lane changes, and running red lights. New York drivers are well known for their aggressive driving practices, and drivers from the Northeast region often exhibit confrontational road rage behaviors such as honking and yelling at other drivers or making obscene gestures.
Accident attorneys report dangerous roadways in New York
With the many car accident risks in New York, many different accident types happen on its roadways, including:
Rear-end accidents occur when the front of one vehicle collides with the rear of the vehicle in front of it. Rear-end accidents are commonly the result of tailgating but also happen from a driver "cutting off" another driver or distractions that leave the driver unaware of stopped traffic ahead.
Broadside (T-bone) collisions occur when the front of one vehicle collides with the side of another. The most common cause of T-bone accidents is failing to yield the right-of-way at an intersection.
Head-on collisions occur when the front of one vehicle collides with the front of another vehicle. This type of accident, though relatively rare, causes high fatality due to the increased force of the collision from the forward motion of both vehicles.
Sideswipes occur when the side of one vehicle collides with the side of another. The most common cause of this type of accident is improper passing, including failure to ensure that a travel lane is clear before merging.
Rollovers can involve a single vehicle or multiple vehicles. Rollovers often occur due to something "tripping" the vehicle's tires during an accident. This accident commonly involves vehicles with a high center of gravity, including SUVs, Jeeps, and commercial trucks, which can overturn when cargo inside the vehicle shifts.
Single-vehicle accidents involve a vehicle colliding with another object, such as a parked car, sign, fence, or even a pedestrian or bicyclist.
Compensation in a New York Car Accident Claim: What to Expect
When you suffer devastating injuries in a New York car accident, it does not take long for your costs to start adding up. For many people, treatment for major injuries can cause financial devastation. Learning how much compensation you can expect for your car accident injuries can make it easier for you to move forward with medical treatment and handle your ongoing costs as you recover.
Many factors can influence your car accident claim and your compensation.
Who caused your accident? Car accident claims may rely on the insurance policy carried out by the liable party.
What injuries did you sustain in the accident? What treatment did they require?
Did you have to miss work or have other tangible financial losses associated with your New York car accident?
What suffering did you face because of the accident and your injuries?
The compensation you can recover for a New York car accident may fall under several key categories.
First, you have the right to pursue compensation for your medical expenses. Next, you may have the right to recover compensation for any wage losses directly related to the accident. Finally, many New York car accident claims will include compensation for the suffering you had to deal with as a direct result of the accident.
The car accident attorneys at Finkelstein & Partners aim to help our clients maximize the compensation they can recover in each category.
How New York Auto Accident Attorneys Prove Liability
To have a successful outcome to a New York car accident claim, you must show that the accident was someone else's fault. While the liable party is generally another driver, other sources of liability include the manufacturers of defective vehicle parts, the agencies tasked with maintaining roadways, or even business establishments and social guests who knowingly furnish alcohol to an individual who subsequently causes an accident.
To prove liability, you must show the following elements to your claim:
The at-fault party needed to take reasonable actions to avoid causing physical injury or property damage to other roadway users. The standard for reasonable driving is operating the vehicle safely and following local and state traffic laws.
A breach in the duty of care occurred when the at-fault party violated the duty of care owed. Examples include distracted driving, impaired driving, speeding, or failure to yield the right-of-way.
This breach caused the accident in which the claimant suffered injuries and property damage.
The Type of Compensation Available for Car Accident Injuries
New York car accident claimants can seek compensation for their accident expenses, known as economic damages, and the psychological effects they incurred from the accident and injury, known as non-economic damages.
Compensation from New York car accident claims includes:
All costs associated with the medical treatment of the injury
Wage loss from being too injured to work
Loss of earning capacity for permanent injuries that impair the claimant's ability to earn an income
Property damage, such as the cost of repairing or replacing the vehicle the claimant was driving when the accident occurred
Physical pain and suffering, emotional distress, and other psychological effects.
What You Need to Know About New York Car Accident Claims
Fighting the insurance company after a New York car accident can prove incredibly difficult. While you may see your case as relatively straightforward, the insurance company may aim to complicate things or make it more difficult for you to recover reasonable compensation. You may look at a very low settlement offer that does not even include the full extent of your medical bills, much less the other damages you have had to contend with because of your car accident.
At Finkelstein & Partners, we have the resources to support our clients as they move through the claim process. Even if you find yourself up against the big names in car insurance, including companies like Geico or Allstate, we can help you fight for the compensation you really deserve.
Your auto accident claim must be filed before the statute of limitations passes
New York law requires injury victims to file a personal injury claim within three years of a car accident. If you wait for the statute of limitations to pass, the court may refuse to hear your claim, which may make it impossible for you to recover compensation for your injuries through a car accident lawsuit.
Remember that you should not wait for the statute of limitations to lapse before you move forward with your claim. Your lawyer will have an easier time collecting evidence on your behalf and managing your claim if you contact a car accident lawyer soon after the accident.
New York auto accident lawyers report serious injuries and death across New York each year
Each year, an average of 1,098 traffic deaths occur in New York due to unintentional negligence behind the wheel. Those rates remain highest in adult males and New York residents between the ages of 20 and 24. Residents over 65 also have a high risk of devastating injury behind the wheel.
Auto accidents in New York may occur for a number of reasons.
Heavy pedestrian traffic in New York, especially in New York City, can raise the risk of a devastating car accident. Pedestrians have little protection from anything that hits them while traveling on the road so they may sustain more severe injuries than people inside a passenger vehicle during an accident.

Bad weather conditions may raise the risk of an accident. New York sees considerable snow most years. New York State gets an average of more than 55 inches of snow annually. While most of New York has a solid infrastructure to clear snow and ice, drivers may still end up in devastating collisions due to slick roads.

Distracted drivers can pose a substantial danger despite New York's clear laws against using a handheld device while operating a motor vehicle. Distracted driving can prevent drivers from seeing hazards around them or cause them to fail to notice challenges with their vehicles.
If you get into a car accident in New York for any reason, contacting an attorney as soon as possible can make it easier for you to claim the full compensation you deserve.

Questions frequently asked of New York auto accident attorneys
When do I need a NY auto accident lawyer to help deal with a claim?
You may need a car accident lawyer in New York to help deal with your claim any time you suffer injuries in a car accident due to another party's negligence. In many cases, a property damage claim will offer a relatively smooth process and easy completion.
On the other hand, an injury claim may prove much more complicated. You may need more evidence and an attorney to fight on your behalf as you pursue reasonable compensation for your injuries.
You should also contact a car accident attorney if:
The insurance company issues a settlement offer that does not seem to reflect the damages you will have to deal with because of your car accident and injuries.
The insurance company does not respond promptly to your accident claim.
The insurance company denies liability for the accident.
You do not know who caused your car accident.
Multiple factors may have contributed to your accident.
Working with a car accident lawyer gives you a better idea of what compensation you might deserve for your injuries and how you can best manage your claim.
Does the driver that caused my accident have to pay for my medical bills?
Regardless of who caused that accident, you will need to make arrangements to pay for your medical bills as the victim of a car accident.
First, New York requires its drivers to carry PIP insurance. PIP insurance, also called personal injury protection insurancecoverage, offers protection any time you suffer injuries due to a car accident, regardless of which driver caused the accident. That means that if you cause a car accident, you have coverage for any injuries you might sustain in that accident.
While PIP insurance may provide immediate help with your medical payments, and you can use PIP coverage immediately after the accident, in many cases, the cost of treatment for car accident injuries may exceed that protection. Then, you may need to turn to your own health insurance to help with the ongoing medical treatment you need after your accident.
When you file an injury claim after an automobile accident, you will receive those funds in a settlement from the insurance company. Then, you can decide how to handle the use of those funds. You can use them to help cover the cost of medical treatment for your car accident injury.
What happens if I get into an accident with a driver who does not have auto insurance?
New York has one of the country's lowest rates of drivers without insurance, at approximately 4.1 percent. However, you may still end up in an accident with a driver who does not carry auto insurance.
In that case, you might need to:
Identify another cause of the accident, including mechanical failure or an employer of a driver on the clock who might need to provide compensation for any damages sustained as a result of that employee's negligence
Pursue compensation from the liable driver directly
Turn to your own insurance company for compensation for those damages.
You can use your insurance coverage to cover the cost of damages in a car accident when you have uninsured motorist coverage on your vehicle. If you need to file an injury claim against your insurance, contact an attorney to review your policy and give you a better idea of what to expect as you move forward with your claim.
Do You Need a New York Car Accident Lawyer to Help with Your Claim?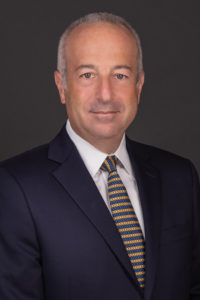 Our New York car accident lawyers bring valuable experience to your claim. They can skillfully assist you as you navigate the claims process. This experience includes a strong understanding of the legal process of filing the claim, the type of compensation you need, and the typical insurance company tactics to degrade the claim's value so that the insurance provider can protect their bottom line.
While most personal injury claims resolve through a negotiated settlement, a New York personal injury attorney from Finkelstein & Partners will fight for the maximum compensation you deserve, whether that fight takes place at the negotiation table or in the courtroom as a personal injury lawsuit.
Let us evaluate your claim and answer your initial questions for free. Contact us online or by calling (518) 452-2813.