Kingston Personal Injury Attorney
572 Broadway
Kingston, NY 12401
845-339-5815

Review Us On Google
Finkelstein & Partners, LLP – Winning Serious Injury Lawsuits Since 1959
Nestled in the heart of Ulster County, between New York City and Albany, Kingston was New York's first state capital and one of the places Finkelstein & Partners wanted to establish a presence through the years. While the city provides plenty of attractions for tourists and ample modes of transportation into and around the city—including the ability to walk or bike many places—all of these activities and transportation scenarios result in an increased opportunity for accidents and injuries.
In response, we obtained a restored 11,000 square-foot building in the city's historic section and moved 16 members of our staff there to fight for the right of Kingston residents to obtain compensation after becoming injured in an accident.
Finkelstein & Partners is one of the largest personal injury law firms in New York, and we have been protecting the right of injured individuals in the Hudson Valley to pursue compensation for the financial and psychological impacts of their injuries. If you've suffered a personal injury in Kingston, contact our skilled personal injury attorneys online for your free case evaluation today.
How Is Finkelstein & Partners Involved in the Community of Kingston?
Not only do we get great results for our injured clients, community service is an important part of our lives, as individuals as well as business leaders. We place a priority on being involved in the communities where we work, and Kingston is no exception. We have supported ArtBridge Kingston, which is a nonprofit organization with a mission of beautifying construction sites and neighborhoods by displaying artwork from local artists.
Kingston is also one of our office locations in which we sponsored a local restaurant and provided meals for people during the pandemic. Our regional efforts include a campaign with public radio aimed at making teenage drivers aware of the risks of driving while distracted.
We are pleased to provide our employees with the opportunity to provide service to the organizations they are passionate about through our employee volunteer program. This program allows our employees to volunteer up to four hours a month of work time and receive pay for that service. For every 15 hours they volunteer, Finkelstein & Partners will also donate $150 to the charity.
Who We Represent Through Our Kingston Office
Finkelstein & Partners provides representation and legal services for individuals who have suffered these injuries or accidents, among many others:
Traumatic brain injuries (TBI): According to the Brain Injury Association of New York State, someone in the U.S. dies every 13 seconds from a brain injury. The brain is one of the most important organs, as it is responsible for controlling the body's voluntary and involuntary responses. Despite its importance, the brain has very little ability to heal from injury, meaning that traumatic brain injuries often result in permanent deficits, depending on the severity of the injury and the part of the brain that sustained the damage. Some of the common deficits experienced by individuals with brain injuries are loss of memory, difficulty speaking or understanding spoken communication, difficulty with balanced and coordinated movement, or difficulty controlling one's behavior or emotions.
Car accidents: The New York State Department of Health notes that motor vehicle accidents are the leading cause of injury and death in the state. Annually, more than 1,000 people are killed, more than 12,000 hospitalized, and more than 136,000 individuals require a visit to the emergency department for the treatment of injuries sustained in a motor vehicle accident on a New York roadway. Traffic-related crashes are among the leading cause of debilitating injuries such as TBI or spinal cord injuries. Finkelstein & Partners represents clients who have been injured in all types of motor vehicle accidents, including those involving passenger cars, motorcycles, commercial trucks, rideshares, taxis, pedestrians, bicyclists, aircraft, and watercraft.
Dog bites: Most states either adhere to strict liability standards in dog bite cases, or the "one bite rule." Strict liability means that the claimant does not needs to prove that the dog owner's negligence because the dog owner is liable any time his or her dog bites another person, regardless if he or she knew that the dog was capable of being vicious. In one bite rule cases, negligence must only be proven in cases where the owner knew or had reason to know that the dog was capable of being vicious, such as if it had already bitten someone once before. New York follows a hybrid system, where the dog owner is strictly liable for medical costs only, while negligence must be proven to collect other damages or if you were the dog's "one bite."
Medical malpractice: Medical malpractice is the term for a medical error that was caused when a health care provider deviated from the standard of care, which is the way that a reasonably prudent provider would have responded in the same circumstances. Medical malpractice is a leading cause of death in the U.S. Common examples of medical malpractice include misdiagnosis or missed diagnosis; birth injuries, which are injuries to the mother or infant during the birth process that occurred due to medical negligence; misdiagnosis or missed diagnosis; errors involving medication or anesthesia; surgical errors such as unnecessary surgery, wrong-site surgery, or surgery that was performed on the wrong patient.
Nursing home abuse and neglect: Across the U.S., nursing homes are considered as an option for elderly or disabled individuals who can no longer live independently due to physical or cognitive disabilities. However, according to the National Association of Nursing Home Attorneys, the vast majority of these facilities keep their staffing at levels that are too low to provide adequate care. Understaffing is one of the main factors that leads to incidences of nursing home abuse and neglect. There are several different types of abuse and neglect that can occur in nursing homes, including psychological abuse, physical abuse, sexual abuse, neglect of the resident's basic needs, and financial exploitation of the resident.
Product defects: As noted by Cornell Law School's Legal Information Institute, all members of the chain of manufacture are responsible for ensuring that the products that are sold to the consumer are safe for use when used according to labeling instructions. Common types of products involved in a product defect case include medications with an unreasonable risk of injury even when used as directed, the parts used in automobiles, defective appliances, and dangerous children's toys. Often, these cases involve a large number of victims, as other people also became injured because of the defective product. Finkelstein & Partners is proud to have garnered a $34 million defective product settlement for a client who suffered from breast cancer after using the drugs Premarin and Prempro.
Premises liability: Premises liability refers to the responsibility a commercial or private property owner or the manager of a public property has to ensure that the property is free of hazards that can cause harm to guests. One of the most common types of premises liability is a slip and fall accident, in which the individual slips or trips on an obstacle, debris, or damaged flooring and becomes injured. Other types of premises liability cases include swimming pool accidents, elevator or escalator accidents, fires, flooding, and negligent security.
Workers' compensation: The state requires nearly all employers to provide workers' compensation for employees. This no-fault insurance policy provides medical coverage and wage loss benefits to individuals who have suffered a work-related injury or occupational illness. In most cases, the provision of this coverage limits the right of the injured employee to file a personal injury lawsuit unless the injury was the result of negligence by a third party, such as in cases involving a subcontractor who caused a work-related accident or a transportation accident that occurs during the scope of a person's job duties and was caused by someone other than a coworker or the employer. Finkelstein & Partners can assist individuals with any questions they have about obtaining workers' comp benefits and can also help clients resolve disputes over workers' comp claims decisions. Additionally, we can assist you in determining if there is a potential for a personal injury case.
Other benefits programs: Finkelstein & Partners gladly provides guidance and assistance for clients who are seeking benefits from federal programs such as Social Security Disability Insurance, the 9/11 Victims Compensation Fund, or the Veterans Administration. We also assist federal employees such as railroad workers who have become injured on the job to learn more about the process of accessing benefits through the federal workers' compensation program, known as the Federal Employers Liability Act.
Wrongful death: If you lost a loved one due to an accident that was caused by someone else's careless or reckless actions, you can recover damages such as the costs of your loved one's final injury or illness, funeral and burial costs, lost wages and benefits that the deceased would have reasonably been expected to earn, and loss of support and guidance that the deceased provided to his or her family members.
Note that this list is not exhaustive as to the types of cases that Finkelstein & Partners can assist you with. If you have been injured in any type of accident in which another person's careless or reckless behavior was involved, contact us for a free consultation so we can learn more about it and determine if we can assist you.
What Are Some of the Services a Kingston Personal Injury Lawyer Provides?
Our Kingston clients turn to us for assistance and representation in their cases because we provide services to increase the likelihood of a successful outcome in their case. Personal injury cases can be complex, requiring information and procedures that most individuals do not know about unless they work in the legal industry.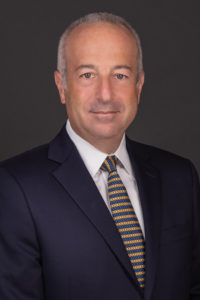 Some of the services we provide to our clients include:
A no-obligation, free case evaluation that will provide time for you to meet with an attorney, learn more about the firm, and share with us details of the case so we can guide you through your legal options and answer your questions.
A valuation of your case based on the expenses you have already incurred, will likely incur, and the profound impacts your injury has had on your quality of life.
A determination of all sources of liability and all insurance resources that can be accessed to compensate you.
The collection and organization of evidence and witness testimony to prove your case.
Timely filing of all court-required paperwork in the proper jurisdiction.
Skilled negotiation with the at-fault party's insurance provider to garner a fair settlement offer on your behalf.
Guidance as to the pros and cons of accepting or rejecting a settlement offer.
Litigation, including the delivery of opening and closing arguments as well as the examination of witnesses and the presentation of evidence.
Assistance collecting your settlement or award.
A client-friendly contingent fee payment plan. What this means is that you owe nothing for your lawyer's services until there is a positive outcome in your case. This ensures that anyone in Kingston who needs the assistance of a personal injury attorney can access one without the requirement of an upfront investment.
Finkelstein & Partners LLP Verdicts & Settlements from the Kingston, NY Area
$350,000 Motor Vehicle Accident Settlement*
Ulster County, NY Our client, a 59-year-old male, was a passenger in his brother-in-law's car when the defendant crossed over and hit the car our client is in. Read more here.

$140,000 Motor Vehicle Accident Settlement*
Ulster County, NY Our client, 36-year-old female, was driving when a deputy sheriff, who was parked on the shoulder of the road, entered into our plaintiff's lane striking her vehicle. No lights or sirens were on. Our client had a fractured hand that required surgery. Read more here.
If you were injured in an accident in Kingston that was caused by someone's carelessness or recklessness, let our experienced Kingston personal injury lawyers help you make sense of the legal process, and provide assistance as you pursue compensation for the expenses and impacts of your injury. Contact Finkelstein and Partners online or dial (845) 339-5815 for your free case evaluation today.
We are excited about our Kingston office location. We moved 16 of our staff members into a newly renovated, 11,000 square foot building in Historic Kingston. The building has been restored to its late 1800's look, and the renovation is in keeping with other planned projects in Midtown, such as the renovation of the former United States Lace Curtain Factory building and the Kingston High School project.
As one of New York State's largest personal injury law firms, we are dedicated to serving clients in the Hudson Valley. Our Kingston office is one of our many offices throughout New York State and is conveniently located in the heart of Kingston, New York. If you need to contact us after business hours, you can call us 24/7 or fill out the free case appraisal form on the right.
ArtBridge 2015
In 2015, we sponsored ArtBridge Kingston. ArtBridge is a New York City based 501c3 non-profit, founded 7 years ago with the mission to beautify construction sites and neighborhoods that need some attention by displaying public works of art submitted by local artists, selected by a juried panel of curators, and installed for the public to enjoy. The large-scale works help to transform neighborhoods into 'destinations' and bring positive attention to a community and location. For 6 years, Art Bridge has successfully completed many large public installations, such as at the Barclay's Stadium and Atlantic Yards; Chelsea, DUMBO, and Gowanus Canal. They have recently expanded to Italy and for the past two years we have successfully completed installations in Kingston, NY.
Art Bridge Kingston has used the midtown location of the Greenkill Ave Bridge and CSX bridge next to it to showcase winning art pieces submitted by local arts. The installation goes up 2-3 days before Kingston's St. Patrick Parade and Shamrock Run. The banners are taken down after 6 months and recycled and made into tote bags by a non-profit that sells the majority of the bags to benefit a NYC women's homeless shelter!
For more information on ArtBridge Kingston, visit art-bridge.org
Reviews from Kingston and the Surrounding Area
"I highly recommend Finkelstein & Partners if you've had a serious injury. When I lost my leg while riding a motorcycle because someone was texting and driving and caused the crash, it was the scariest day of my life. My fiancée called Finkelstein & Partners right away and it was the best thing she could have ever done. They jumped right on the case, took critical pictures of the accident scene and interviewed key witnesses. They were with me throughout the entire process, helping me with everything I needed. What I really appreciated was that from the beginning, they told me this was my case and their job was to give me all the information to make an informed decision. They really did that. They spent the time with me to educate me on the impact of each decision I had to make and I really felt in control of my case. I was blown away when they did the deposition of the other driver, it was awesome. When it came to negotiating, they were able to ultimately work out a settlement where I know I would not have done any better if I went to trial. They changed my life and I can't thank them enough." – Eric H.
Finkelstein & Partners, LLP – Winning Serious Injury Lawsuits Since 1959