Kingston Personal Injury Lawyer
Finkelstein & Partners, LLP
236 Clinton Avenue
Kingston, NY 12401
845-339-5815

Review Us On Google
Finkelstein & Partners, LLP – Winning Serious Injury Lawsuits Since 1959
Kingston, NY, is one of those idyllic, sleepy communities which hug the banks of the Hudson river. From its early beginnings as a Dutch trading post in the mid-17th Century, its burning during the revolutionary war, and its gradual expansion to the community it is today, Kingston is a town steeped in history. However, like many towns that have come up since the colonial era, it has had its share of ups and downs, from being razed during the Revolutionary War to being the solid community it is today.
Whether enjoying the extensive network of bike paths from Hurley Rail Trail to Wallkill Valley or taking in the sights at the Midtown Arts district, Kingston encapsulates the lifestyle of upstate New York as a stark contrast to the stereotypical intensity and bustle of metropolitan life. But just because Kingston lacks skyscrapers and honking cabs doesn't mean that tragedy never comes to call on this town of 25,000 people. When it does, Finkelstein & Partners, LLP is there to help.
Kingston Personal Injury Guide
Why Choose Us?
Finkelstein & Partners, LLP has decades of experience in personal injury cases. Though we serve New York, New Jersey, Boston, Syracuse, and Albany, we are proud to have satellite offices in the Hudson River Valley that also serve Kingston.
Personal injury is relatively low in Kingston compared to other areas Finkelstein & Partner represents, with motor vehicle accidents topping the list. Our dedication to our clients is the same, regardless of sleepy towns or big cities. What matters the most is getting victims of personal injury accidents the compensation they deserve to help put their lives back together.
The next highest accident injury involved pedestrians, with 18 (and one fatality), and the third was bike accidents, with 13 people injured (and no fatalities). It only stands to reason that a town with an infrastructure based on last-century communities with good bike access and pedestrian use would reflect this. As the community grows, those statistics will likely increase in subsequent years. Finkelstein & Partners, LLP has been handling cases since 1959 and will continue to stand by Kingston so long as people need representation.
An Attorney Can Make All the Difference
Finkelstein & Partners can help you assess the damages and discuss a plan to get the compensation you deserve. Over the decades, we have fought cases for our clients and won significant settlement amounts. We have fought big corporations such as Pfizer, won motor vehicle cases exceeding $13 million, and held corporations accountable for dangerous products. We aren't afraid to go up against big business or even the government to protect our client's rights and get them the compensation they deserve.
We do this with particular personal attention to you and your case, with our staff of 85 attorneys and 170 paraprofessionals who negotiate with insurance companies and third parties and even take the case to trial if necessary. Every case is different, and hiring an attorney is important in helping you make educated decisions about how to proceed.
What is Personal Injury?
Personal injury is a general term that encompasses a wide range of different types of accidents. Personal injury is when someone sustains injuries, usually due to another person's negligence, whether a landlord, employer, proprietor of a business, or even a government entity. Often, this negligence stems from a lack of care in responsible upkeep, maintenance, or adequate signage to prevent injuries due to hazards that could cause injury.
Here are some examples of personal injuries:
Animal bites

: Even though our pets are our constant companions, pet owners are responsible to the community to keep their animals contained and prevent attacks on other people. Dog bites can result in serious injuries, especially to young children, which can cause disfigurement, psychological trauma, and even death.

Slip and Fall:

The Kingston winters are just some of the reasons that icy roads, sidewalks, and other thoroughfares can become dangerous. Clearing ice and snow is a property holder's responsibility to allow safe passage. If owners fail to remedy slippery conditions or indicate the dangers, people risk slipping and falling. Businesses are responsible for cleaning up wet spills and water tracked in their shops to prevent these injuries. Usually, cutting corners and ignoring the problem results in injuries, which can be severe and even life-threatening.

Car Accidents: Car accidents in the Kingston area are highest on the list for personal injury. In 2019, 291 people were injured in motor vehicle accidents in Kingston, resulting in only one fatality. As everyone tries to get from place to place in their cars, it is a wonder more accidents don't happen. From head-on collisions to rear-end accidents, car accidents can be very severe, resulting in life-changing injuries and death. 
Truck accidents: Truck accidents only injured two people in 2019, but that number shot up to six in 2020 preliminary data. Truck accidents are especially serious because semi-truck and trailer hauling freight can weigh upwards of 80,000 pounds. Most accidents involving trucks rarely end well, with severe injuries such as loss of limb, permanent brain damage, and even death being common.
Motorcycle accidents

: Motorcycle accidents are fairly common in Kingston. Due to the lack of protective structure that cars and trucks possess, motorcyclists are at the mercy of the road conditions, their ability to ride, and whether or not other drivers are paying attention. Without the luxury of safety equipment such as airbags and crumple zones, motorcyclists should outfit themselves with helmets, good riding leathers, boots, and other protective gear. Even then, these accidents can be extremely serious and often result in death or dismemberment. In 2019, there were four recorded motorcycle accidents in Kingston but that number more than doubled in 2020.

Hurt on the job

: Finkelstein & Partners, LLP also handles workers' compensation cases. Employers must provide a safe work environment, whether it is at a school or hospital or working at a construction site. Laws safeguard employees, requiring employers to provide adequate training, safety equipment, and other provisions to ensure their safety. When these systems fail, it is usually the employer's fault, who has likely cut corners to save money at the expense of their employees' safety.

Pedestrian/Bike Accidents

: Whether you are doing your part to limit your carbon footprint, you are staying in shape, or you prefer walking or riding a bike, the experience isn't without its hazards. If you have been injured due to another person's negligence, an attorney can help you explore your options to pursue compensation.
Types of Injuries
Injuries for any personal injury accident can range from minor to serious and even deadly.
Here are some injuries that victims frequently sustain:
Cuts and bruises

: Though minor in comparison, these injuries are still painful and probably could have been prevented. Cuts and bruises can even lead to infection, scarring, and disfigurement, not to mention the pain and suffering you might have endured in the process.

Broken bones

: Falls, work-related accidents, sports injuries, motor vehicle accidents, and other trauma can break bones, leaving you in a lot of pain and possibly missing time at work as you recuperate.

Bites

: Animal bites from dogs, cats, and even exotic pets can be very serious. Each year children all over the country are mauled by animals and face a steep, uphill climb to recovery with physical and emotional scars that seldom fade.

Burns

: Steam, fire, and chemical burns are the most common. Often burn injuries occur in trucking accidents or industrial accidents such as explosions at job sites. Burns require significant care to recover and often leave the victims disfigured, or at the very least require extensive surgeries and rehabilitation.

Whiplash

: Most common to rear-end automobile collisions, whiplash can also happen in slip and fall injuries and any other trauma in which the head's weight suddenly shifts on the victim's neck. The injury can cause hairline fractures, damage to the spinal cord, and even bruising of the brain from sudden movement. The effects can be long-lasting and even cause chronic conditions, especially if the accident injures soft tissue and nerves.

Traumatic Brain Injury

: While similar to whiplash injuries, TBIs can also result in internal bleeding in the brain. Increased pressure inside the skull can cause serious damage, which must be treated quickly by a medical professional. TBIs are responsible for concussions, aneurysms, cognitive damage, loss of sight or hearing, and even death.

Loss of eyes or limbs

: A bad enough trauma can cost its victim an eye, limb, or another vital body part, leaving them with a lifetime of learning how to live with a disability, usually from a preventable incident.

Death

: Death is possible with any traumatic injury, from a slip and fall to being hit on your bike and anything in between. Our loved ones must somehow carry on with their lives and deserve compensation after a wrongful death.
What to Do After an Accident
If you have been researching a personal injury attorney, you have likely already gone through some of these steps.
Just in case, here are some important things to remember if you suffer an injury in an accident.
See a doctor

: Even if you don't think your injuries are serious, seeing a doctor is important. Each year hundreds of people die of Traumatic Brain Injuries they thought weren't all that serious. Seeing a doctor also begins an important part of the process: documentation. At the very least, a doctor can establish if there is anything to be concerned about, and at the most, a doctor could save your life. Be sure to comply with any follow-up treatment plan your medical providers require.

Do not admit fault in the accident

: Though your emotions might be running high, you have been injured and likely not thinking clearly. Admitting fault in the accident might leave you liable for an accident you didn't cause and will have to live with for the rest of your life. Let investigators determine fault.

Documentation

: You must document everything, from taking pictures of the scene of the accident (Smartphones make this easy) to getting the contact information of parties involved to the names of First Responders on the scene. Getting the contact info of witnesses will help build a story and give weight when arguing your case. As you recover, keep a journal, get police reports, and retain all receipts for damages, medical bills, and anything else resulting from the accident.

Contact an attorney

: Regarding documentation and contacting involved parties, contacting an attorney can help with many of these steps. An attorney can do much of the legwork in investigating the accident, getting statements from witnesses and first responders, and ensuring your rights are protected. An attorney can take the pressure off you as you recover. After all, your recovery is a priority, and everything else is secondary.
How Much Compensation Can I Get for a Personal Injury in Kingston?
Personal injuries have a nasty habit of creating medical bills and debt, repairing and replacing personal property, and compounded with lost time at work and wages, your sudden lack of income compounds your financial issues. An attorney is crucial in getting the compensation you need for the accident and restoring your life.
Here are some factors that affect compensation:
Medical expenses

: The severity of your injuries will generally create longer hospital stays, surgeries, and other expenses.

Rehabilitation: Learning how to walk, use a prosthetic limb, or deal with cognitive decline require lots of rehab, which is long, expensive, and painful.
Negligence

: If a business owner or employer is at fault for cutting corners or breaking the law, your compensation can be much higher due to punitive compensation awards, which punish this specific behavior.

Permanent disability or disfigurement

: One brief moment shouldn't affect your life permanently, but it does happen. Your compensation should reflect the obstacles you must overcome for the remainder of your life.
Contact Finkelstein & Partners today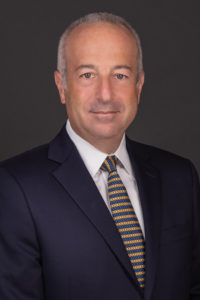 If an accident injures you, you have a lot on your plate to handle. Hiring an attorney is not your top priority, but it should be close as you heal and try to put the pieces of your life back together. Most personal injury cases are due to someone else's negligence, and they should be held liable.
An attorney at Finkelstein & Partners can help you navigate the complex and confusing landscape of litigation and negotiation and give you the peace of mind you deserve during this overwhelming process.
Contact us at (518) 452-2813 to discuss a free consultation with one of our attorneys in Kingston, NY. We are available virtually and in person at your convenience. Our transparent approach will allow you to see the progress with your case 24/7, and the personal connection we have between our clients, the team of personal injury attorneys, case managers, and paralegals will ensure you know we care as much about your case as you do.
Reviews from Kingston and the Surrounding Area
"I highly recommend Finkelstein & Partners if you've had a serious injury. When I lost my leg while riding a motorcycle because someone was texting and driving and caused the crash, it was the scariest day of my life. My fiancée called Finkelstein & Partners right away and it was the best thing she could have ever done. They jumped right on the case, took critical pictures of the accident scene and interviewed key witnesses. They were with me throughout the entire process, helping me with everything I needed. What I really appreciated was that from the beginning, they told me this was my case and their job was to give me all the information to make an informed decision. They really did that. They spent the time with me to educate me on the impact of each decision I had to make and I really felt in control of my case. I was blown away when they did the deposition of the other driver, it was awesome. When it came to negotiating, they were able to ultimately work out a settlement where I know I would not have done any better if I went to trial. They changed my life and I can't thank them enough." – Eric H.
Finkelstein & Partners, LLP – Winning Serious Injury Lawsuits Since 1959