Binghamton Dog Bite Injury Lawyer
Seeing dogs as you travel the streets of Binghamton likely comes as little surprise. However, dog owners must meet stringent requirements to meet Binghamton laws, including registering any dog over six months of age and keeping the dog leashed any time the dog goes out in public, off the owner's property. An unleashed dog may have a greater likelihood of causing severe injuries, including a bite.
Did you suffer injuries, including a dog bite, in a dog attack? A Binghamton dog bite injury lawyer can help you learn more about your rights. Contact our Binghamton personal injury Lawyers to learn more about your right to compensation.
Finkelstein & Partners: Helping Binghamton Dog Bite Injury Victims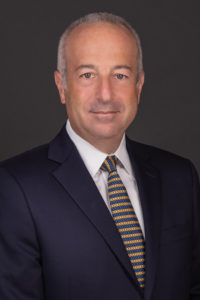 When you need a dog bite injury lawyer in Binghamton, you need comprehensive legal representation and support that you can trust. At Finkelstein & Partners, we have over 60 years of experience managing a wide range of personal injury claims, including dog bite claims. Located conveniently on Court Street in Binghamton, Finkelstein & Partners has an ideal position for convenience and connection.
Our team of caring injury attorneys aims to give each case the personal attention to detail and comprehensive support that clients need when they come to us with concerns following a dog bite.
A dog bite can lead to serious implications, from psychological challenges to ongoing problems with infection or pain around the injured area. You need a lawyer who will take your claim seriously and provide you with support at every step of that complicated legal journey to compensation.
Big Firm Results, Small Firm Feel
At Finkelstein & Partners, we have the resources necessary to support our Binghamton dog bite clients as they work to collect compensation for their often serious injuries. At the same time, we make sure that our clients feel they received the support and assistance they might get from a smaller law firm.
Our client representatives work directly with our clients to provide them with a high standard of support, communication, and connection, which can help them feel more confident about the outcomes of their claims.
Get a Free Consultation Today
At Finkelstein & Partners, we understand how complicated an injury claim can grow and the potential financial implications of severe injuries and ongoing bills. We start with a free consultation to help our clients learn more about their rights and decide if they want to move forward with a claim. Then, we accept our clients on a contingent fee basis. If we do not win compensation in your dog bite case, you do not have to worry about payment of attorney's fees.
Binghamton Dog Bite Injury Compensation
You may incur many unexpected financial expenses and complications from a severe dog bite. Unfortunately, those expenses and complications may continue to grow.
Under New York law, dog owners, or the party legally taking care of and responsible for a dog and its actions, will bear strict liability for any damages caused by the dog. This may include several common costs.
Medical Expenses
Medical care following a dog attack can grow higher than you may anticipate. Not only do you need initial wound care for the bite, but you may need to receive ongoing treatment for infection, including, in some cases, rabies shots.
In addition, you may need to receive treatment for any additional wounds sustained in the attack, including falling injuries like broken bones. In addition to medical costs for your physical health, your compensation should pay for any mental health expenses, including treatment for diagnosed conditions like PTSD or anxiety related to the dog attack.
At Finkelstein & Partners, we work with our clients to go over all the challenges they may have faced because of a dog attack and help them get full compensation for those injuries.
Income Losses Due to the Accident
Sometimes, you may face substantial income losses related to the dog attack. A dog bite can prevent you from working for quite some time, especially if the bite interferes with your overall mobility or fine motor skills. A lawyer can help you calculate the value of any wages lost because of the incident and pursue compensation for those income losses.
Pain and Suffering
In some cases, particularly in the case of a severe dog attack that causes substantial injury, you may have the right to pursue compensation for the pain and suffering you faced as a direct result of the injury. Talk to a lawyer to learn more about how you can calculate pain and suffering, including the physical pain you may have faced as a direct result of the dog attack and any emotional distress associated with the incident.
Fines
In some cases, an attack by a dangerous dog, particularly if the dog's owner failed to secure the dog properly, could result in fines when the dog causes damage to a person or a service animal. The fine may vary depending on the circumstances that led to the bite. In some cases, dog owners who own dangerous dogs and negligently care for the dog, resulting in the attack, may face misdemeanor penalties in New York.
Binghamton Dog Laws and Requirements
Binghamton has several laws and requirements for dog owners. Dog owners must keep their dogs leashed any time they move off the owner's property. That means the property may need to include a fence or restraint for the dog so that the dog cannot get off the property without the owner's consent.
Unfortunately, in some cases, dogs can cause serious injuries when they escape. In addition, dog owners should register their dogs with Binghamton once they reach four months old. Failure to register the dog could result in significant fines and penalties.
When in public, dog owners in Binghamton need to have control of their dogs. Dogs can only get off-leash in designated areas like Canine Commons Dog Park or Conklin Dog Park, where dogs can run and play freely. Dangerous dogs may need to remain under restraint when others enter those areas.
Binghamton Dog Bite Injuries: Potential Challenges
Dog bites on their own can be extremely painful. In addition, they may cause:
Nerve damage
Muscle damage
Broken bones
Tetanus
Rabies
In addition, dog bites may leave behind scars that can last for the rest of the victim's life. Victims may also suffer psychological consequences like PTSD or anxiety after a dog attack. Many dog attack victims have a hard time going around other dogs following the attack.
Dealing With the Insurance Company After a Binghamton Dog Attack
After a Binghamton dog attack, dealing with the insurance company can feel almost as traumatic as the attack itself.
Often, you will need to pursue compensation, not from the dog owner directly, but from the dog owner's homeowners insurance company. Homeowners insurance, however, may look for reasons why it should not have to pay out compensation for the injuries you sustained in a dog attack.
For example, the insurance company may insist that you menaced the dog or trespassed on the owner's property, or did not suffer the injuries you claim during the dog's attack.
At Finkelstein & Partners, we help our clients fight the difficulties that often arise when dealing with the insurance company. We understand the compensation you deserve for a dog attack, including how that attack can cause long-term limitations in your life and the upset you may face as you try to deal with your new limitations.
We aim to help our clients successfully navigate the challenges the insurance company may throw in their way so they can receive the compensation they may deserve for their injuries.
What to Do After a Binghamton Dog Attack
If you suffer a dog attack in Binghamton, you may know that you need to proceed immediately to a doctor to receive medical care.
However, you may also need to take steps to protect yourself financially after the incident.
Report the incident to Binghamton Animal Control. Animal control can check on the dangerous animal and, if needed, take further steps to help protect others in the area.
Get a copy of the animal's rabies vaccine records. Rabies remains a serious problem across New York. If the animal does have rabies, you need to begin treatment as soon as possible. After rabies symptoms show up could prove too late to begin treatment.
Follow any instructions issued by your medical care provider or team. You may, for example, make sure to disinfect the wound regularly, keep it clean, and keep up with any necessary rabies shots or other treatments.
Talk to a lawyer about your right to compensation. At Finkelstein & Partners, we make sure our clients understand their right to compensation and how they should move forward following a serious injury.
Document your medical recovery. Keep up with any potential complications in the recovery process. Dog bites may have a high risk of infection, so keeping track of your treatment can prove critical.
Compile your medical bills, including receipts for any payments you may make at urgent care or in the emergency room. You may need to use those receipts to establish your medical costs.
As you manage your dog bite claim and pursue compensation for your injuries, make sure you have Finkelstein & Partners on your side. We can help take much of the stress out of the claim process and raise the odds that you will receive the compensation you deserve.
FAQ
Does the dog's owner have to pay if the victim suffers injuries while trespassing?
New York law does not require a dog's owner to pay a fine or take care of damages if the victim suffers an attack while trespassing on the dog's property, or if the victim provokes the dog into an attack. Working with a lawyer can help you establish that you had the legal right to enter the dog owner's property and that you did not provoke the dog in any way.
Will I have to seek compensation from the dog's owner directly?
Most of the time, rather than seeking compensation from the dog's owner directly after a Binghamton dog attack, the dog's owner will pursue compensation through the dog owner's homeowner's insurance company.
In some cases, renters' insurance may also cover the damages associated with a dog attack. Dog owners may need to carry additional insurance to help cover the potential implications of a dog attack, especially in the case of dangerous dog ownership.
Talk to your lawyer about who will likely bear liability for the dog attack and what compensation you can expect to acquire. At Finkelstein & Partners, we can help look over the dog owner's insurance policy and tell you what to expect as you manage your claim.
What should I do if a friend or family member's dog attacks me in Binghamton?
You may have trusted any statements your friend or family member made about the dog, including feeling safe interacting with the dog. Unfortunately, dog attacks can occur in the blink of an eye.
If a friend or family member's dog attacked you, it does not decrease the extensive medical bills and other expenses related to the incident. You have the same right to compensation that you would have if the attack came from a stranger's dog.
Contact a dog bite lawyer at Finkelstein & Partners to discuss your legal options today.
Contact a Binghamton, NY Dog Bite Injury Lawyer Today
If you suffered injuries in a dog attack, a dog bite injury lawyer could help you learn more about your right to compensation and help you fight for the compensation you may deserve. Finkelstein & Partners offers legal support for dog bite victims in Binghamton. Contact us at 877-487-2897 for your free consultation.
Binghampton Personal Injury law firm
49 Court Street Suite 260
Binghamton, NY 13901
607-763-1793

Review Us On Google
Finkelstein & Partners, LLP – Winning Serious Injury Lawsuits Since 1959