Binghamton Workers' Compensation Lawyer
You might have to take Interstate 88 or 81 to fulfill work obligations or work in a shopping center like a Boscov's department store. Regardless of where you work in Binghamton, you have the possibility of experiencing a traumatic event.
If your injury was because of work, you have the right to workers' compensation. Our Binghamton personal injury Lawyers at Finkelstein & Partners have experience with workers' comp claims. Our firm has been in practice for 60 years, and we know how to help clients achieve success. If your employer's insurer gives you trouble, we can deal with them for you.
Causes of Workplace Accidents in Binghamton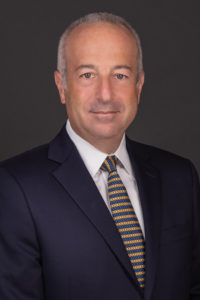 Many people in Binghamton have experienced various traumatic events in the workplace. Several large employers, like Frito-Lay, are in the city, so several accident cases may occur annually. The area is a major highway junction as well. As a result, a person is more likely to get into a crash during the scope of their employment.
Around 129,000 nonfatal injuries and illnesses occur on job sites every year, a significant number of them severe.
A few reasons why an employee may need to file a workers' comp claim are:
Overexertion. Physical labor jobs are more likely to see incidents of overexertion from frequent pushing, bending, and lifting. Someone can strain their back or tear a muscle, and time off from work becomes necessary.
Inadequate training. Kitchens, construction sites, and other work areas require dangerous tools and equipment. If someone does not know the correct procedure, an injury can happen.
Unclean floors. Residents of Binghamton can experience an incident if the ground is not clean. Over 30 percent of fatal injuries are from slips, and water, oil, and debris are common causes.
Exposure to hazardous material. Frequent handling of a toxic substance increases the risk of an illness or chemical burn. An employer might fail to ensure their workers have the necessary protective gear.
You deserve compensation if a dangerous condition leads to an accident. Yet, an employer may deny your claim. You may still have legal options, and Finkelstein & Partners can work with you to form a strategy.
Common Types of Workplace Injuries
Injuries from a place of employment can range from minor to severe. The industry someone is a part of can influence the likelihood of specific damages. For example, a doctor or nurse is more likely to contract an illness during a shift.
Workers' comp claimants typically see injuries like:
Traumatic brain injuries. Around 400 traumatic brain injuries occur every day, many due to dangerous work environments.
Burns. Exposed wires, fire, hot metal, and hot water can create burns. The severity of damage can affect compensation.
Lacerations. A worker has the risk of a cut or puncture wound from an instrument or machine. Kitchens need to provide training to prevent incidents since employees regularly work with knives.
Broken bones. The impact of a fall from a tall height can lead to a fractured bone. Some employees sustain one or more broken bones in a car accident if they travel for work.
Some injuries do not present themselves immediately, and others do not appear serious at first. You should see a doctor, so you can know the full extent of your condition. Additionally, you can use your medical records to determine how much you should get for compensation.
New York Workers' Compensation Program
Like many other states, New York has a workers' compensation program in case of an accident. The law requires most employers in Binghamton to offer benefits if a worker experiences bodily harm because of a hazard.
The program covers the cost of healthcare related to the accident. You can receive money if you need to stay at a hospital or purchase a medical device. Compensation covers dental and eye care expenses as well.
Other benefits include lost wages and disability. Usually, you can recuperate missed income if you cannot work for more than seven days. New York's compensation insurance covers long-term and short-term disabilities.
To get the financial assistance you need, file a claim with your employer's insurance company. Unlike other injury claims, you do not need to gather evidence to prove negligence. However, a business or an insurer can cause issues.
You might experience delays in your claim or a rejection. A lawyer is beneficial to ensure you get the money you deserve. Finkelstein & Partners can help you learn more about your rights under the compensation program.
Benefits for Fatal Accidents
In some cases, a worker dies due to an occupational injury or illness. The New York workers' comp program offers benefits for fatal incidents. The people who can get money include the surviving spouse, minors, or other dependents.
Compensation covers the funeral and burial costs. However, reimbursement has a maximum amount it cannot exceed. Additionally, the deceased employee's family obtains around 66 percent of the loved one's weekly wages.
To receive benefits, a family member must file a death claim. The time limit is two years after the day of the employee's passing.
Reasons to Hire a Binghamton Workers' Compensation Lawyer
Workers' compensation insurance offers a simple process so you can file a claim yourself. An individual may not need a lawyer in some instances. However, businesses might not want to admit an injury is work-related for different reasons. Insurance companies prefer not to issue significant payments as well.
If you experience complications with your claim, you might need to contact a workers' comp attorney. The services our lawyers provide are an asset to your case.
A Denied Claim
Your employer may deny your claim on a variety of grounds. However, you have the option to have the Workers' Compensation Board resolve the issue. You likely may have to attend a hearing, and the judge overhears testimonies.
A lawyer is beneficial since they can gather medical documents and evidence of lost wages. They assist you with the process of appealing the Board's decision if the judge rules against your favor. An attorney ensures you file an appeal within the 30-day time limit.
Inadequate Compensation
Even if the company pays you benefits after an accident, the money you obtain might not be enough. You could end up with more medical bills than you originally anticipated. Never just accept what workers' comp insurance decides to give you.
Call a lawyer to see if you can get the adequate amount of money you deserve. Your attorney can fight for your best interest during negotiations.
Retaliation From the Employer
An employer might retaliate against someone who files a worker's comp claim. They might reduce an employee's weekly hours, lower their pay, or fire the person. Retaliation is why many people do not seek compensation for work-related injuries.
Workers' comp attorneys work endlessly to protect the rights of injured employees. You should call our office if you believe your boss discriminates because you filed a claim.
Why Finkelstein & Partners Is Right for You
The team at Finkelstein & Partners has been around for decades, so you can trust us to handle your case. We have helped many clients with their workers' comp claims here in Binghamton; for example, an $28.3 million settlement for an employee who suffered a workplace accident.
While past results are no guarantee of outcome in all cases, our firm works hard to win your case, and we provide you with respect and compassion. A workplace accident can leave you in a difficult situation. You can rely on us for care and assistance.
Additionally, you can expect consistent communication and transparency. Our firm has an online system to allow you to access any details your lawyer has. We assign clients to a case manager who assists them with every step of the legal process.
We do everything we can to get a successful outcome for our clients. Reach out to us even if you believe you have no options.
Frequently Asked Questions About Workers' Compensation
Can You File a Third-Party Lawsuit?
In a few instances, an employee can start a third-party liability lawsuit in addition to a workers' comp claim. Third-party liability is when a careless individual other than the employer causes a workplace injury. Unlike workers' compensation, you must prove the other person was negligent.
A situation where you would file a third-party claim is when you travel for work. Another driver might crash into you on the road. Another example is when someone delivers mail, and a resident's dog is not on a leash or behind a fence. The individual can sue the owner if the dog bites them.
Other possible defendants include vehicle parts manufacturers and property owners. You can even hold a negligent contractor accountable for damages. Your lawyer can determine which parties are responsible for your injuries.
A person can still receive workers' comp benefits, but payment might not cover all their medical expenses. They might look to a third-party lawsuit for further reimbursement. Additionally, the claim offers money for mental anguish, pain and suffering, and other non-economic damages.
Can You Get Workers' Compensation in Binghamton?
Some people are self-employed or the sole proprietor of their businesses. They can still sustain an injury for work-related reasons. When an accident happens, an independent contractor might wonder if they can receive benefits or not.
In short, you can still get workers' compensation as a self-employed worker. Even if you operate in your own home, you can gain money for damages. However, the accident needs to have happened during work hours.
The law does not require freelancers or sole proprietors to own workers' comp insurance. You would need to purchase coverage to get reimbursement for medical expenses and wages. Additionally, several clients prefer to work with someone who has insurance to limit their liability. Therefore, worker's comp coverage usually is in a freelancer's best interest.
If you are self-employed, you would not need to worry about an employer complicating your claim. However, the insurance company could still become an obstacle. Our lawyers are ready to help you deal with the insurer to get you your benefits.
What Are Scheduled Loss Benefits?
Depending on the nature of your injury, the insurance company could agree you are eligible for scheduled loss benefits. Most states include them in their workers' compensation laws. A scheduled loss is when someone cannot use a body part or loses a sense,
Examples include impaired eyesight, amputations, or paralysis. In Binghamton, victims could qualify for benefits if they suffered from disfigurement. To qualify, you must reach maximum medical improvement (MMI). Your doctor can determine if you achieved MMI.
You receive a set amount for scheduled losses, and payments occur weekly. The amount you obtain depends on the body part or sense and the extent of the damage. New York offers money for a partial loss. If you lose 30 percent of the use of a limb, the value of your scheduled loss award reduces by 30 percent.
The law defines how much workers' comp insurance owes you for scheduled losses. You are less likely to face a disagreement during a settlement.
What Is a Section 32 Settlement?
One type of settlement you might reach is a Section 32 settlement. You and the insurance company would agree on the final payment in a Section 32 settlement. A third-party administrator in charge of processing workers' comp payments may be a part of the discussion.
Most payments from Section 32 settlements are lump sums. Only a few workers can get the money in a series of payments.
When you agree to the lump sum, you waive the right to ongoing and future medical expenses. The insurance company no longer must pay further benefits. If you later discover more accident-related complications, you cannot claim them.
You likely will need a lawyer to help you navigate a Section 32 settlement. Our office can help you each step of the way.
Contact a Binghamton Workers' Compensation Lawyer
You do not have to suffer alone because your employer failed to keep the area safe. You do not have to struggle to obtain compensation as well. Finkelstein & Partners has a team of attorneys determined to seek justice.
A meeting with us is free and simple to schedule. You can call our Binghamton office at (607) 763-1793. Our location is near the Broome County Public Library. No matter your workplace accident, contact Finkelstein & Partners if you have questions about your workers' comp claim.
Binghampton Personal Injury law firm
49 Court Street Suite 260
Binghamton, NY 13901
607-763-1793

Review Us On Google
Finkelstein & Partners, LLP – Winning Serious Injury Lawsuits Since 1959