​Binghamton Premises Liability Lawyer
Premises liability claims involve injuries that occur on someone else's property. The law requires Binghamton property and business owners to maintain a safe environment for visitors and warn them of any known dangers. Yet, negligent property owners do not always comply with the law, putting people at risk for severe and fatal injuries.
If you have sustained injuries on another person's property or at a place of business in Binghamton, New York law permits you to seek compensation for damages in civil court. Do not absorb massive medical bills, lost wages, and other expenses because a negligent owner didn't comply with their legal duty. Instead, call us.
The skilled Binghamton premises liability lawyers at Finkelstein & Partners are in their seventh decade of helping victims of negligence, including those who suffered injuries on others' properties. Once we review the details of your case and confirm you have a viable Binghamton premises liability claim, we can handle the details of your case while you concentrate on healing from your injuries.
Why Choose Finkelstein & Partners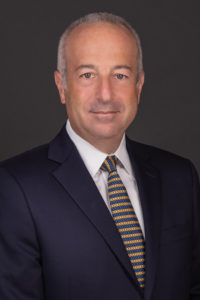 Premises liability claims are complex cases, and navigating the process of recovering damages takes ample time.
Finkelstein & Partners remove the frustration of the legal process for their clients. They have been advocating for victims of negligence for over 60 years. Additionally, the firm has received national recognition from Super Lawyers, and many members belong to the prestigious Multi-Million Dollar Advocates Forum.
The firm's dedication to professional excellence and client service has led to the recovery of tens of millions of dollars in settlements and jury verdicts.
Examples of recent case results include:
A $7.5 million jury award for the family of a man who drowned while kayaking in the pond next to his vacation rental.
A $1.625 million settlement for a client who tore both quadriceps and needed surgery after falling at a train station.
A $1.6 million jury award for a 12-year-old who suffered scarring and disfigurement after she was bitten in the face by a dog.
A $1.1 million settlement for the family of a six-year-old who died because of a landlord's shoddy repairs.
A $925,000 settlement for a client who fell in a hole in the unlit driveway of a house.
An $850,000 settlement for a client who suffered lower back and shoulder injuries after falling down the stairs because of a broken concrete step.
Finkelstein & Partners has the knowledge and resources to help you recover damages after you sustained injuries on someone else's property. We are large enough to take on threatening insurance companies and their legal teams while providing individualized attention to our clients. Let the skilled Binghamton premises liability lawyers at Finkelstein & Partners investigate your claim and build the strongest case possible against the property owner responsible for your injuries.
Contact us today for a free consultation to discuss what led up to your injuries and how your injuries affected your life. Our Binghamton office is conveniently located downtown in the Metrocenter, only a few blocks from the Court Street Bridge. We understand your injuries or other circumstances might make it difficult for you to travel to us. We can help you wherever you are; we offer convenient virtual meetings for prospective and existing clients.
Binghamton Premises Liability Compensation
If you bring a lawsuit against the negligent property or business owner responsible for your injuries, you could receive compensation from a settlement or jury verdict in your favor. Each accident and injury that falls under the umbrella of a premises liability claim has different facts and circumstances that impact the type and amount of compensation they receive if they win their case.
Examples of damages commonly awarded in premises liability cases include compensation for:
Medical expenses, including ambulance service, emergency room treatment, hospitalization, surgery, X-rays, diagnostic tests, prescription medication, and follow-up visits
Estimated future medical treatment costs when patients need continuous care, sometimes in a long-term care facility
Costs for rehabilitation, including treatment from specialists like physical therapists, occupational therapists, speech therapists, mental health professionals, and others who help injured patients deal with the physical and emotional struggles related to their injuries
Lost wages from time away from work due to the accident, injuries, and rehabilitation
Estimated future lost wages for those who cannot return to their job
Pain and suffering
Emotional distress
Loss of consortium
Reduced quality of life
Examples of factors that impact the amount of money you could receive if you win your Binghamton premises liability claim include:
Nature of injuries
Capacity to work
Total economic loss
The extent of damage to personal relationships
Long-term prognosis
The premises liability attorneys at Finkelstein & Partners can evaluate your claim, gather relevant documents and information, advise you on which damages you can seek, and place a monetary value on your claim. We diligently pursue the maximum amount of compensation for our clients.
Statute of Limitations in Binghamton Premises Liability Claims
New York has a three-year statute of limitations in most premises liability claims.
Two major exceptions exist.
You have only one year to bring a civil suit against someone who intentionally harms you on someone else's property. However, you still have three years to act against the property owner if negligence led to your attack.
The second exception occurs when negligence victims lose their lives because of a careless property or business owner. Eligible family members only have two years to bring a wrongful death suit against the owner if their loved one dies of fatal injuries.
Take action immediately after a Binghamton premises liability accident. Once the statute of limitations runs out, you could miss out on recovering damages. The law allows for some rare exceptions. If you are worried about a looming deadline, let a Binghamton premises liability lawyer review your claim and determine if your situation warrants an exception.
Types of Binghamton Premises Liability Claims
Various events, accidents, and situations give rise to premises liability claims.
Here is an example of common scenarios resulting in injury or death on another person's property or a business.
Slip and fall accidents. Most premises liability claims emerge from slip and fall accidents, which are especially dangerous for little ones and the elderly. Careless Binghamton property owners who don't remove snow and ice, use slippery products on their floors, and or properly maintain their properties put visitors at risk for injury.
Swimming pool accidents. Swimming pools are the number one cause of death for toddlers. Drownings and severe injuries occur when pool owners fail to provide supervision, maintain pool equipment, build a fence, provide safety devices, and fail to inspect diving boards, slides, and steps.
Poor security. Property owners have a legal duty to protect visitors and tenants from third-party crime. Poor lighting, malfunctioning alarms, and other insecure aspects of a building and its surroundings put people at risk for assault, rape, and murder.
Elevator/escalator accidents. Binghamton's office buildings are full of escalators and elevators that need regular inspections and maintenance to run smoothly. Malfunctioning escalators and elevators can lead to severe injuries for those who use them.
Explosions and fires. Shoddy or old electrical work, gas leaks, and improper handling of flammable substances can lead to explosions in businesses, office buildings, and apartment buildings, opening owners to liability for visitors or tenants who suffer injuries.
Dog bites. Dog bite injuries are premises liability claims, but they differ slightly from other claims. A dog can attack you anywhere, even if the owner isn't present, and the owner will likely be liable for injuries.
Binghamton Premises Liability FAQs
If you have sustained injuries in a Binghamton premises liability accident, you might feel overwhelmed and unsure about your next steps.
Let Finkelstein & Partners help you through this difficult time. Until you have a chance to meet with one of our team, the answers to the following frequently asked questions about Binghamton premises liability claims provide introductory information.
Do I Need a Binghamton Premises Liability Lawyer if I Sustained Injuries at Work?
It depends on the situation. Many workplace injuries result in a worker's compensation claim, and you might not need a lawyer if the insurance carrier approves your claim and distributes benefits. However, some workplace injuries might warrant legal action against a third party or your employer.
Finkelstein & Partners has represented construction workers, roofers, and other employees when the property owner didn't warn the worker about dangerous conditions. We also represented a police officer who fell into a hole in a driveway when answering a call for a burglary.
Consult with a lawyer at Finkelstein & Partners. We can evaluate your case and advise you on the best steps to recover damages for your workplace injury.
Can I Afford a Binghamton Premises Liability Lawyer?
Yes. All victims of negligence deserve representation regardless of how much money they have. You do not have to pay us an upfront retainer to hire a lawyer. Like all personal injury law firms, we take new cases on a contingent fee basis. We deduct attorney fees and other legal costs from any compensation we secure from a settlement or court-awarded damages on your behalf.
What Should I Do if the Property Owner's Insurance Company Contacts Me?
Before speaking with an insurance company, you should always discuss your case with an attorney. Insurance companies stay in business by avoiding financial liability. They use various tactics to deny claims and downplay injuries, even when they know their policyholder is at fault. Many insurance companies take claimants more seriously when they have a lawyer, but your attorney is for more than show.
We can ensure you don't accept a lowball settlement offer than leaves you without the money you need. Additionally, a lawyer can ensure you do not provide more information than you need, which could hurt your case.
How Long Will it Take to Resolve My Binghamton Premises Liability Claim?
Timelines vary with each case. Most cases settle long before going to trial. Settlements can occur within a few months from the date of injury to the day before going to court. The severity and nature of your injuries impact your timeline the most.
Your lawyer cannot accurately value your claim or negotiate a settlement until they know the full scope of your injuries and whether you are likely to make a full recovery. Minor injuries and simple cases might settle in a little under a year. Premises liability cases that go to trial could take a few years by the time your lawyer tries to settle, prepares for trial, and successfully schedules witnesses.
What Should I Do After Suffering Injuries on Someone Else's Property?
Assuming you've already been to the doctor, most of the things you do after suffering injuries from negligence relate to protecting the value of your claim.
Follow these tips for the best chances of receiving the most money for your injuries:
Follow doctor's orders and always go to appointments.
Keep proof of economic loss, including medical bills, pay stubs, and other relevant receipts.
Enter your thoughts and feelings about your injuries and related struggles in a daily journal.
Bring all these items to your initial free consultation and also provide your lawyer with any photos of the accident scene and your injuries. It's always better to save too much and bring too much. Your lawyer can eliminate the things that do not help support your claim.
Contact a Binghamton Premises Liability Lawyer Today
If you have suffered injuries because of a negligent Binghamton property or business owner, you need a premises liability lawyer to fight for you to seek compensation for your injuries. Finkelstein & Partners has a successful track record and a long history of helping victims of negligence. Contact us today online or call (607) 763-1793 to tell us your story, determine your eligibility for compensation, and learn about the best path forward for your situation.
Binghampton Personal Injury law firm
49 Court Street Suite 260
Binghamton, NY 13901
607-763-1793

Review Us On Google
Finkelstein & Partners, LLP – Winning Serious Injury Lawsuits Since 1959