New York Bicycle Accident Lawyers
Finkelstein & Partners
1279 Route 300
Newburgh, NY, 12551
1-877-709-6658

Review Us On Google
Finkelstein & Partners, LLP – Winning Serious Injury Lawsuits Since 1959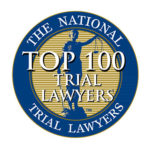 Whether taking to country roads Upstate or peddling to work in the city, for many New Yorkers cycling is a way of life. Sadly, everyday cyclists are injured and killed on city streets and rural country roads.
The majority of motor vehicle-bicycle crashes occur when drivers fail to yield or violate the cyclist's right of way. Another scenario that puts cyclists at risk is when drivers sideswipe or lose control of their vehicles due to distraction, inattention, or some other form of reckless driving. Unfortunately, when these situations occur, the cyclist involved often suffers serious, life-threatening injuries.
If you or a loved on has been involved in a bicycle accident and suffered injuries then schedule a free evaluation or call 1-877-709-6658 and speak with our New York personal injury lawyers today to discuss your legal recovery options.
Table of Contents
History of Excellent Work on Behalf of Accident Victims
For more than 60 years, we have represented victims of all accidents in and around the New York area. Our track record speaks for itself. While we know that our past results do not guarantee our success in the future, insurance companies know our reputation. We fight to get the strongest results for our clients.
Here is what you can expect from us:
We are big enough to take on an insurance company but not too big that we ignore you.
You will be assigned a case worker from the moment we take your case. They will work with you throughout the process.
We listen, and more importantly, we hear what you are saying.
We will not collect one dime in legal fees unless we successfully obtain a settlement on your behalf.
We use a team of investigators who offer expert analysis and advice about every claim we work on, ensuring a thorough review of every case.
All case evaluations are free of charge and have no strings attached.
You can count on Finkelstein & Partners, LLP representation to help you and your family through the challenges you face after a New York bicycle accident.
Understanding Bicycle Accident Compensation Factors
One of our team's most common questions regards compensation after an accident. We have no crystal ball and no way of knowing without conducting a full case evaluation of what an individual case may be worth. However, we do know what factors impact the final settlement amounts.
Some of these include:
Insurance coverage amounts – Insurance limits could impact the maximum settlement you can obtain for your injuries.
The severity of injuries – The more serious an injury, the higher the settlement you may recover. Someone who suffers a broken leg will probably get a smaller settlement than someone who suffers a traumatic brain injury.
Your age and health – The younger you are, the easier you will recover from your injuries. If you are in good health before your New York bicycle accident, you will probably have an easier recovery time.
Bike accident victims can submit a demand for lost wages, injury expenses, and pain and suffering from the accident. A wise way to determine your case worth is to discuss it with your legal team at Finkelstein & Partners, LLP. Our goal is to ensure that you do not suffer financially after being injured through no fault of your own.
Protecting Victims of New York Bicycle Accidents
With a population of more than 8 million people and 28,000 acres of parks, it is no surprise that people take to their bicycles to get around. Regardless of where you head in New York boroughs, you will find traffic jams, tourists traveling on foot, on a bicycle, and by car, and crowded public transit. According to a report issued by NYC DOT, we know that we see more than 5,000 bicycle accidents annually.
While this number may seem small when you consider there are 530,000 cycling trips completed every year across New York, they represent people who suffered an injury through no fault of their own.
New York has more than 600 miles of dedicated bicycle areas in New York.
Some of the most prominent include:
Five miles in Brooklyn
Five miles in Queens
Three miles in Manhattan
While these dedicated bike areas make it safer for many, careless drivers can still injure unsuspecting bicyclists.
Per New York state law, bicycle accident victims have three years to file a lawsuit after the injury. While this may seem like a long time, insurance companies will do anything to stall paying a claim.
Hiring a New York bicycle accident lawyer from Finkelstein & Partners, LLP can make a difference in how insurers handle your claim. They know we understand your legal rights. They also know we will persist until they do the right thing by you.
What Types of Injuries Can Result from Bicycle Accidents in New York?
No protection. No warning. No way to prevent injuries. These three factors increase the possibility of catastrophic injuries in New York bicycle accidents.
According to the NYPD Traffic Safety Forum, the leading three causes bicycle accident causes are:
Sideswipe collisions when a bike and car are traveling in the same direction.
Bikers hit from the right angle, typically when one or the other is turning.
When a car strikes you on a bicycle, it is unlikely you will escape injury-free. Other accidents can occur when a parked car door hits you when someone exits the vehicle without checking their mirrors. These accidents also result in serious injuries, particularly if the door throws the bicycle into the street.
Because of bicyclists' lack of protection, bike accident injuries can be catastrophic and, unfortunately, in some cases, fatal.
Some of the common injuries suffered in New York bicycle accidents include:
Contusions, scrapes, and soft tissue damage
Fractures or broken bones
Road rash, which can become infected
Concussions and other traumatic brain injuries
Intracranial hemorrhages
Bicyclists should not have to pay the high price of injuries and other damages when drivers fail to make safe decisions on the roadway. At Finkelstein & Partners, LLC, we can help hold careless drivers accountable for their poor decision-making.
Fighting the Insurance Company is Never Easy
New York is a great place to live and work. But if you have filed an insurance claim, you know how challenging it is to work with an insurer. Every insurance company will fight tooth and nail to avoid paying a claim. That is how it works. Even when they are willing to pay a claim, there is a good chance they will try to low-ball you. The primary reason for this is the shareholders.
Insurance companies owe their shareholders a return on their investment. This return is generated by not paying out claims or paying as little as possible. An adjuster's job is to find any reason to minimize the value of a claim.
Once you file a claim, insurers will engage in:
Victim blaming – The insurer may claim it was your fault. This tactic is easy to expose because there are likely witnesses to the accident.
Lack of coverage – The insurance company may tell you they do not cover the type of accident under the responsible party's policy. However, a driver cannot legally register their vehicle without a liability policy.
You were injured before the accident – This is a common tactic nearly every insurer uses. They will claim that your injuries existed before the accident; therefore, they cannot determine their client's liability. We will put a stop to that claim.
Dealing with insurers is hard work and takes time, energy, and effort. Your focus should remain on regaining your physical and emotional health after a New York bicycle accident. Having Finkelstein & Partners, LLC on your side is a significant benefit. We will handle all negotiations on your behalf so you can direct your energy to your recovery.
What Should I Do after a New York Bicycle Accident?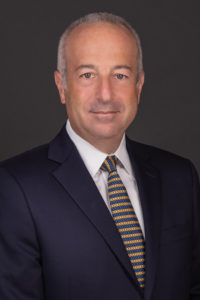 You may feel frustrated, angry, and depressed following a bicycle accident, but there are some things you can do proactively to strengthen your insurance claim. Immediately following the accident, seek medical treatment for your injuries.
To make your claim as strong as possible:
Keep a journal – Keeping a record of your recovery, including your daily pain, progress, and setbacks, goes a long way to showing how challenging recovering from your injuries is and will continue to be for you and your family.
Request the police report – Collision reports help establish liability for the accident and document what police saw upon their arrival at the scene. You can request the police's accident report within 30 days of your bicycle accident.
Keep all receipts – Keep your receipts to back up your claim. Keep all medical bills, pharmacy receipts, and receipts for any work you would normally do yourself, which you had to hire someone to do on your behalf because of your injury.
Keep all doctor's appointments – In addition to following medical orders immediately after your bicycle accident, keep all your follow-up appointments. These appointments will help you get back to normal as soon as possible after a New York bicycle accident.
Provide these documents to your legal team at Finkelstein & Partners, LLP. This paperwork will help increase your chances of getting a settlement reflecting your true damages and anguish after a New York bicycle accident.
Another important note is to remain silent about your accident and injuries on social media. While it is natural to want to share information with friends and family, do so in a way that is not public. Photographs of you participating in everyday activities posted on social media can prove that your injuries are not as severe as you portrayed them, even when your medical records show they are serious.
Call an Experienced Legal Team After a New York Bicycle Accident
When you or a loved one suffer injury in a New York bicycle accident and you face the prospect of needing to file an insurance claim, contact Finkelstein & Partners, LLP today at 1-877-232-2599 for your free case evaluation. Let us help you get the compensation you deserve for your losses.