​Binghamton Truck Accident Lawyers
49 Court Street Suite 260
Binghamton, NY 13901
607-763-1793

Review Us On Google
Finkelstein & Partners, LLP – Winning Serious Injury Lawsuits Since 1959
A commercial truck driver's negligent actions can forever change your life if they injure you in an accident. Victims face severe injuries, missed time from work, and mounting medical costs, which cause great stress and unhappiness.
If you or a close loved one suffered catastrophic losses due to the recklessness of a tractor-trailer driver, the law firm of Finkelstein & Partners can help you fight for compensation. Contact us online or call our Binghamton truck accident lawyers for a free case evaluation.
Finkelstein & Partners: Our Firm's Successes
Our law firm has helped hurt people for over 60 years, and our case results speak for themselves. Most civil cases involve the claim process where your lawyer negotiates with the insurance company representing the driver. Negotiating a settlement requires skill due to crafty insurance company tactics. Managing your case alone, without a lawyer, places you at risk of accepting less than you deserve.
At Finkelstein & Partners, we know insurance company tactics and can easily counter them. We always prepare for court —a proactive step if negotiations fail to produce the results we want for our client.
Courtroom experience is vital for presenting a civil case before a judge and jury. Our Binghamton personal injury lawyers have ample experience and can advise you of your options as they arise. When you work with our firm, you do not just get help from one attorney. Instead, you will have a legal team led by a lawyer to offer guidance and support.
If you suffered severe injuries or lost a close loved one in a Binghamton truck accident, do not speak with insurance representatives alone. Instead, contact our team for help.
Commercial Truck Driver Negligence
At the core of civil cases involving personal injury or wrongful death is the issue of negligence. Negligence is failing to use reasonable care. For example, drivers act negligently by disobeying traffic laws while driving along New York highways. To collect compensation for your losses, your lawyer must prove that the responsible party acted negligently and is liable for your damages.
Commercial truck drivers are responsible for transporting goods and materials safely and on time. Driving is their career, so they spend long hours away from family. Hours on the highway and tight deadlines can lead to risk-taking that harms other drivers.
For example, commercial truck drivers who do the following cause countless accidents on our roads:
Driving under the influence of drugs or alcohol: A driver with a commercial driver's license (CDL) faces stiff penalties, including losing their license, if they get caught driving with a blood alcohol concentration (BAC) of 0.04 percent or higher. Drug use among truck drivers is of particular concern due to the impact on their ability to maintain control of tractor-trailers.
Aggressive driving: A fully loaded tractor-trailer can weigh up to 80,000 pounds and typically requires 600 feet to come to a complete stop. Commercial truck drivers' speeding and other forms of aggression can prevent them from stopping in time to avoid a tragic crash.
Drowsy driving: A tired truck driver or one who does not take mandatory rest breaks endangers other travelers.
Distracted Driving: Distracted drivers kill nine people in the United States each day. Navigational devices, smartphones, and even scenery outside the truck's cab can distract a truck driver.
Other drivers sometimes have no chance of avoiding a collision with an out-of-control truck. The violent collision happens instantly, with permanent consequences for those involved.
If you suffered severe injuries in a truck accident, a lawyer from Finkelstein & Partners could help. From investigating your accident to building a solid case for compensation, a lawyer from our team can stand by your side throughout the legal process.
Truck Accidents and Liability
Truckers' negligence is not the only cause of semi-truck accidents in Binghamton. Sometimes, other parties may be at fault for an accident, like a negligent mechanic or trucking company.
A mechanic might be liable for your trucking losses if the accident involved issues like faulty brakes, worn tires, or inoperable lights.
Similarly, a trucking company might be liable for your losses if it negligently hired the at-fault driver or encouraged the driver to work too many hours or speed. The Federal Motor Carrier Safety Administration (FMCSA) strictly governs trucking companies, but there are always companies that break the rules in pursuit of profits. It is inexcusable to place profits before safety. If a trucking company chooses to save money rather than hire drivers with clean records, it must be held accountable.
At Finkelstein & Partners, we investigate your accident to identify all parties liable for your harm. Your case may involve the truck driver, the trucking company, or others.
Pursuing Damages for Your Binghamton Truck Accident Injuries
Truck accident victims generally sustain severe and sometimes permanent injuries. A passenger vehicle is no match for a fully loaded tractor-trailer. Whether a side-impact, rear-end, rollover, or another type of collision, the injuries victims suffer are life-altering.
Pursuing damages for your Binghamton truck accident injuries cannot return your life to the way it was before the accident.
Seeking damages can, however, possibly provide you with compensation for:
Medical costs: You can seek expenses associated with your care in a truck accident lawsuit. This includes current medical bills, like hospital stays and doctor appointments, and future medical costs, like physical therapy or care in a skilled nursing facility.
Lost earnings: If you cannot return to work due to your injuries, you can seek compensation for your lost earnings. You may also be able to obtain payment for lost future wages, depending on the circumstances.
Pain and suffering: You can seek compensation for the accident's overall effect on your quality of life, including the mental anguish you suffer because of your injuries.
For cases involving wrongful death, damages are similar but allow victims to seek funeral costs, loss of the relationship, and final medical expenses, among others. In New York, only certain people may file a wrongful death claim and lawsuit. If you are unsure if your relationship with a truck accident victim qualifies you for pursuing a wrongful death claim, a lawyer from Finkelstein & Partners can determine your eligibility.
A settlement or court award cannot replace your loved one, and it cannot heal your injuries. However, it can help you pursue justice and hold the responsible party accountable for their negligence.
Binghamton Truck Accidents and the Statute of Limitations
Pursuing a civil claim and lawsuit requires quick action by accident victims. Under New York law, Binghamton truck accident victims must file a personal injury lawsuit within three years. For those who suffered the loss of a close loved one, the statute of limitations for a wrongful death lawsuit is two years. The clock starts as soon as the injury or death occurs.
Severe injuries or grief can leave you confused, emotional, and overwhelmed. In addition, the immediate disruption to your daily routine can throw you off course as to the day, week, or even the month.
Losing track of time is something you do not want to do when you are the victim of truck driver negligence. If the statute of limitations expires before filing your case, the court probably will not consider your case.
When you hire a truck accident lawyer from Finkelstein & Partners, we manage essential details, like court deadlines. We ensure that you do not miss your chance to pursue the compensation you deserve.
Time is of the utmost importance following a traumatic accident involving negligence. Do not let the New York statute of limitations pass without filing your civil lawsuit.
The High Cost of Truck Driver Negligence
The trucking industry is crucial to keeping the nation's economy humming. But, while you may share a Binghamton highway with multiple trucks, it takes just one negligent truck driver to change your life forever.
No one expects a tragic accident to happen to them—until it does. An accident can forever impact your relationships, career, and your ability to enjoy your favorite hobbies and activities. Severe and permanent injuries can result in extensive costs.
An insurance settlement offer may seem like the answer to your current situation. However, accident victims who accept a settlement cannot pursue a lawsuit after receiving a settlement. The insurance company considers the case closed. Therefore, it is crucial to ensure that the settlement will cover all your expenses before accepting.
Negligence is also costly in cases involving wrongful death. An unexpected knock at the door notifying you of your loss is something no one wants to experience. Additionally, the loss of your spouse's income can place you in a financial bind, and the cost of a funeral is thousands, an expense that catches many families by surprise.
Finkelstein & Partners: Helping Binghamton Truck Accident Victims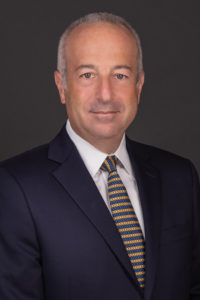 At Finkelstein & Partners, we understand that your medical bills, lost wages, and more cause you significant worry and stress. We want to help ease your stress by managing the details of your civil case. A truck accident lawyer from our team can help guide you through your claim.
Our staff treats every client with care and compassion. We keep communication open so that you never have to wonder about the status of your civil case. As personal injury lawyers, our goal is to bring justice and fight for compensation on behalf of accident victims. Contact our team online or call us at (607) 763-1793 to learn more about your options.
---