White Plains Personal Injury Attorney
White Plains
One North Broadway
Suite 900
White Plains, NY 10601
As the commercial hub of Westchester County, close to New York City and some of the most expensive homes in the nation, White Plains has a regular spot on the lists of the best places in America to live. However, even great places such as White Plains have dangerous aspects, including crowded city streets where negligent drivers can cause accidents, aging buildings with unsafe features, medical errors at one of the dozens of medical facilities in the area, and more.
If someone else's negligence injured you in White Plains, the personal injury claims process is the avenue you can use to seek compensation for the expenses and impacts of your injury. A White Plains personal injury lawyer can tell you more about this process and provide information about how our legal team can help you with your claim.
Finkelstein & Partners has obtained the compensation injured people in New York need for more than 60 years.
Our recent results include:
A $6.8 million jury award for a client injured when a negligent truck driver was tailgating through a construction work zone, causing a multi-car accident within the work zone.
A $5.9 million settlement for a client who sustained a serious lower-extremity injury in a motorcycle accident and had to endure multiple surgeries to treat the injury.
A $4.75 million settlement for the family of a client who became catastrophically injured—and later died—as a result of a dangerous product.
We cannot guarantee results but we can promise to approach your case with the same professionalism we bring to all our clients. Contact us today to see how we can help you and your case.
Our White Plains Personal Injury Lawyer Can Help You Immediately
Even though you don't have to find a lawyer right after your accident, you should know that a personal injury lawyer can help you immediately after you are injured. In fact, it's beneficial to work with one of our experienced White Plains personal injury attorneys as soon as possible after you get hurt in an accident. This makes it easier to track and share information, keeps you from needing to deal with insurance companies, and allows our lawyers to better personalize their services.
When you contact our injury law firm, you can rest easier knowing that you have a dedicated team of injury attorneys and staff working for you. Since 1959, our law firm has helped injured accident victims in New York and throughout White Plains obtain the money and justice they deserve. We've helped recover millions in settlements and verdicts for our client. Why not call us and see what we can do for you?
Here are some of our most notable cases and successes:
$34 Million verdict in a dangerous drug case
$28.3 Million in a construction accident case
$16.5 Million in a product liability case
$13.5 Million in a rear-end car accident case
While past success does not guarantee future results, you can focus on your recovery knowing you have an aggressive and experienced team of personal injury litigators on your side.
Call us today for a free case evaluation and review. We are here to answer your questions and explore your legal options. Reach out to Finkelstein & Partners online today or call us at (914) 761-2875 to connect with a White Plains personal injury attorney.
Consultations With Our Personal Injury Attorneys Are Free
If you want to work with an attorney, you'll probably attend a consultation first. Most consultations are over the phone, but some are in person. At Finkelstein and Partners, the consultation offers our White Plains, personal injury lawyers, the chance to understand your potential case; it also allows you to determine whether a lawyer is a good fit for your needs.
Consultations with our attorneys in White Plains, NY are free and confidential. You get a chance to discuss our attorney's fees, your (potential) case, possible case outcomes, and more. We always recommend scheduling a few of these to determine which attorney is the best for your case.
What Is a Personal Injury?
According to Cornell Law School, personal injuries are defined as any injuries that occur to the "body, mind, or emotions." That leaves the door wide open to possibilities when it comes to what constitutes personal injury. Most of our clients find that this answers their question: If they were hurt in any way due to someone's negligence or recklessness, they may have a personal injury case.
What Types of Accidents Result in White Plains Personal Injury Claims?
Individuals injured through a wide assortment of accidents caused by someone else's reckless or careless actions may use a personal injury claim to seek compensation.
Here is a look at some of the most common accident types that result in personal injury claims.
Motor Vehicle Accidents
Cold, wet winters can make for icy roads throughout Westchester County, but this is only one hazard presented on White Plains roadways. The city also has major interstates, including I-287, I-95, and the New York State Thruway, that commercial vehicles bringing products into, out of, or through the city regularly use. Combined with commercial truck traffic, commuter traffic to New York City can make navigating roadways extremely difficult, particularly during morning and evening rush hours.
White Plains motor vehicle accidents can involve any vehicle, including passenger cars, commercial trucks, buses, motorcycles, bicycles, or pedestrians.
Some of the common types of negligence that can cause car accidents on White Plains roads include:
Speeding, which involves either exceeding a posted speed limit or driving faster than the weather and traffic conditions on the roadway allow. Speeding increases the severity of an accident and is a factor in nearly a third of all motor vehicle fatalities.
Alcohol impairment, which is one of the leading causes of fatal and severe injury crashes in the U.S. In New York, if a drunk driver injures you, you not only can seek compensation from the driver but the business establishment or social host who provided the alcohol to the driver. These cases involve an establishment that overserved a patron who later caused a drunk driving accident or a business or social host who knowingly served alcohol to a person under the age of 21 who later caused an accident as a result of their intoxication.
Distracted driving, which involves anything that causes the driver to take their hands from the wheel, their eyes from the road, or their mind from driving safely. New York prohibits using a handheld device for texting, talking, or other activities.
Slip and Falls and Other Types of Premises Liability Accidents
Premises liability refers to the responsibility of White Plains property owners and managers to ensure that the residences, businesses, and even public properties in the city are free from hazards that cause injuries to guests. The most common premises liability matter to result in a personal injury claim is a slip and fall accident.
These accidents occur when the claimant slips and falls or trips and falls due to a property hazard such as wet flooring or walkways, defective staircases, cluttered walkways, poor lighting, and cracks or potholes in sidewalks or parking lots.
Other types of premises liability accidents that occur in White Plains include:
Elevator or escalator accidents
Swimming pool accidents
Fires, flooding, or chemical exposure
Negligent security
Dog bites, which a homeowner's or renter's liability insurance policy generally compensates.
Nursing Home Abuse
Nearly a quarter of the residents of White Plains are aged 65 and over. Several nursing home facilities in the area provide beds for these residents when they can no longer live independently. These facilities are required to provide more than just beds, however. Federal nursing home laws also require the facilities to provide adequate staffing to ensure that the resident's quality of life is maintained or improved, that they have access to needed medical services, and are treated with dignity and respect in an abuse-free environment.
When a nursing home fails to provide adequate and well-trained staffing, many issues can arise, including:
Physical abuse of a resident by a staff member or another resident.
Medication errors can result in a resident receiving a dangerous amount of medication or not enough to treat their ailment.
Neglect of a resident's dietary or mobility needs, which can result in malnutrition or injuries resulting from falls.
Failure to adequately supervise residents, leading to residents wandering away from the facility or injuring themselves when trying to meet their own needs.
Defective Products
The residents in White Plains use thousands of manufactured products during a normal day, including medications, food, vehicles, appliances, electronics, clothing, and much more.
All manufacturers who make their products available to consumers have the responsibility to ensure that the products are reasonably safe when used according to labeled instructions. Failing to do so can result in a personal injury claim or even a mass tort, which occurs when many individuals have significantly similar claims about the same product against the same company.
Workplace Accidents
Workplace accidents in White Plains, including accidents at construction sites, are most commonly compensated through New York workers' compensation. Nearly all employers in White Plains are required to obtain a worker's compensation policy for their employees. This policy provides wage replacement and medical treatment for workers who were injured on the job, regardless (in most cases) of who was at fault.
When a workplace injury occurs due to the negligence of a third party (someone who is not the injured employee's coworker or employer), the personal injury claims process can compensate them for additional expenses and impacts. For example, when a negligent driver passing through a White Plains construction zone injures a worker, the worker can file a personal injury claim.
Medical Malpractice
Medical malpractice occurs when a health care provider makes an error resulting in a patient's injury. If a staff member such as a nurse or physician's assistant at a facility such as White Plains Hospital makes the error, you can hold the hospital liable. However, because doctors are generally independent contractors with privileges at the hospital, they provide their own medical malpractice insurance and are liable for the errors they commit that injure patients.
Some of the common types of medical errors that can give rise to a medical malpractice claim include:
Diagnosis errors
Birth injuries
Medication errors
Errors involving surgery or anesthesia
Errors resulting from premature discharge from the facility or lack of follow-up care
Failure to obtain a complete patient medical history or to inform the patient of known risks of a procedure
What Is the White Plains Personal Injury Claims Process?
Most personal injury claims in White Plains begin when the injured party hires an attorney to assist them with obtaining compensation for the expenses and impacts of their injury. The attorney and their legal team thoroughly investigated the accident to determine who was liable and the amount of liability insurance available from the at-fault party to compensate the claim.
The amount of insurance available is one of the main factors influencing the claim's value. Other factors that the claimant's attorney uses when establishing a claim value include the severity of the injuries, permanent disabilities that resulted from the accident that will impair the claimant's ability to earn an income in the future, and more.
Once the attorney establishes a value to the claim, they will file a demand with the at-fault party's insurance provider. The provider can either pay the claim, deny it, or enter into settlement negotiations with the claimant's attorney to resolve the claim out-of-court for less than its value.
Suppose the insurance provider fails to pay the claim. In that case, it can be filed in a White Plains court as a personal injury lawsuit so that a judge or jury can determine liability and compensation. Settlement negotiations can continue even after you file the claim and a trial begins.
Because most personal injury lawyers work on a contingent fee basis, you don't pay them until the claim resolves, either through a negotiated settlement or court award. Upon the resolution of the claim, the claimant's attorney will collect their compensation and take a percentage of the proceeds for their services.
The Type of Compensation Available Through a White Plains Personal Injury Claim
Clients often ask the legal team at Finkelstein & Partners what the average amount of compensation for a personal injury claim is. In truth, personal injury law covers too many types of accidents, all with varying expenses and impacts, as well as different levels of liability insurance and methods used by insurance companies when resolving claims. There is no average.
White Plains personal injury claims can involve economic and non-economic damages, with damage referring to a payment made in compensation for harm. Economic damages in personal injury claims commonly include expenses for the cost of medically treating the injury and associated complications, income loss if the claimant's injuries prevented them from working, loss of future earning capacity from catastrophic injuries, and the cost of property damage that the claimant incurred in the accident.
Non-economic damages involve compensation for the impacts of the injury on the claimant's quality of life, such as pain and suffering, emotional distress, and loss of enjoyment of life.
Big Firm Results with a Small Firm Feel
If you suffered a personal injury in White Plains because of the careless or reckless actions of another party, let a White Plains personal injury lawyer from Finkelstein & Partners seek compensation for you.
We pride ourselves on being a big enough firm to handle even the most costly and complex claims while being small enough to provide the personalized services, compassion, and guidance that our clients need.
For your free case evaluation, contact Finkelstein & Partners online or call (914) 761-2875.
Choosing the Right Personal Injury Lawyer for Your Case in White Plains
We'd like to offer some advice to help you choose the best personal injury attorney in White Plains for your unique case. You'll probably base part of your decision on your consultation and how well you get along with a lawyer, but you can search for some qualities in an attorney to ensure they'll support you throughout your case.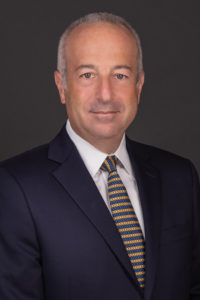 When you are searching for a White Plains personal injury lawyer near you, look for someone who has:
Objectivity: To help keep your case in perspective and to ensure they understand the legalities of the situation
Focus: It takes more than skill or experience to see repeated success in the legal sphere; the right lawyer should be focused and determined when it comes to handling your case
Experience: Experience is a big bonus when it comes to attorneys—you should look for a personal injury lawyer who has handled cases just like yours
The right personality: All of us are unique; a lawyer with one personality might be perfect for someone else but not for you. This is another great reason to take advantage of free consultations to find the right fit
A good reputation: Very good lawyers have reputations that precede them. If an attorney hasn't built a reputation for themselves yet, it may be a sign of lack of experience or legal prowess
Have You Suffered a Personal Injury? Finkelstein & Partners Can Help
All too often, personal injury survivors are unaware of their rights after an accident. That's where Finkelstein & Partners comes into play. Our team of skilled White Plains personal injury attorneys works to educate and empower clients throughout the legal process. We're always prepared to help personal injury victims understand their options following injury.
The lawyers at Finkelstein & Partners leverage decades of collective experience to assist personal injury survivors in recovering thousands—sometimes millions—of dollars in damages. Reach out to us today if you have questions about your potential case. You'll be connected with a White Plains legal professional who can address your concerns and help you understand the best way to proceed.
Finkelstein & Partners: Personal Injury Lawyers in White Plains, NY
If you or someone you love were hurt in White Plains, or anywhere in the state of New York, you are not alone. Our personal injury law firm has served thousands of personal injury survivors—and our firm is prepared to help you fight for justice.
Contact Finkelstein & Partners online today or call us at (914) 761-2875 to connect with a White Plains legal professional, and learn more about the best way to proceed in the pursuit of justice for your personal injury claim. We are proud to serve injured accident victims in White Plains and throughout Westchester County.