White Plains Personal Injury Attorney
White Plains Office
One North Broadway
Suite 900
White Plains, NY 10601
Did you suffer an injury in an accident in White Plains?
Are insurance companies putting pressure on you to sign a settlement?
Are you worried about paying your medical bills and putting your life back together again?
After a car accident, injured accident victims often have numerous questions running through their minds – but few answers. When this occurs, a personal injury attorney in White Plains can help provide those answers and support you during this difficult time.
If you've experienced personal injury in White Plains, there are steps that you can take to protect your rights. Partnering with a skilled White Plains personal injury attorney courtesy of Finkelstein & Partners is one of these. Our personal injury law firm knows the issues and complications that often arise after a serious accident. We will work tirelessly to protect you after an injury accident and ensure that you have the money you need to rebuild your life after a White Plains accident.
We recommend searching for an attorney as soon as your physical health is under control and your injuries have been treated. You don't need to make a full recovery to work with one of our lawyers—and the sooner you work with one, the sooner your case can get underway.
Our White Plains Personal Injury Lawyer Can Help You Immediately
Even though you don't have to find a lawyer right after your accident, you should know that a personal injury lawyer can help you immediately after you are injured. In fact, it's beneficial to work with one of our experienced White Plains personal injury attorneys as soon as possible after you get hurt in an accident. This makes it easier to track and share information, keeps you from needing to deal with insurance companies, and allows our lawyers to better personalize their services.
When you contact our injury law firm, you can rest easier knowing that you have a dedicated team of injury attorneys and staff working for you. Since 1959, our law firm has helped injured accident victims in New York and throughout White Plains obtain the money and justice they deserve. We've helped recover millions in settlements and verdicts for our client. Why not call us and see what we can do for you?
Here are some of our most notable cases and successes:
$34 Million verdict in a dangerous drug case
$28.3 Million in a construction accident case
$16.5 Million in a product liability case
$13.5 Million in a rear-end car accident case
While past success does not guarantee future results, you can focus on your recovery knowing you have an aggressive and experienced team of personal injury litigators on your side.
Call us today for a free case evaluation and review. We are here to answer your questions and explore your legal options. Reach out to Finkelstein & Partners online today or call us at (914) 761-2875 to connect with a White Plains personal injury attorney.
Consultations With Our Personal Injury Attorneys Are Free
If you want to work with an attorney, you'll probably attend a consultation first. Most consultations are over the phone, but some are in person. At Finkelstein and Partners, the consultation offers our White Plains, personal injury lawyers, the chance to understand your potential case; it also allows you to determine whether a lawyer is a good fit for your needs.
Consultations with our attorneys in White Plains, NY are free and confidential. You get a chance to discuss our attorney's fees, your (potential) case, possible case outcomes, and more. We always recommend scheduling a few of these to determine which attorney is the best for your case.
What Is a Personal Injury?
According to Cornell Law School, personal injuries are defined as any injuries that occur to the "body, mind, or emotions." That leaves the door wide open to possibilities when it comes to what constitutes personal injury. Most of our clients find that this answers their question: If they were hurt in any way due to someone's negligence or recklessness, they may have a personal injury case.
The Five Most Common Types of Personal Injury Cases
It's probably no surprise that car accidents are on this list. Most of us have either been involved in one or we know somebody who has. Car accidents injure and kill thousands of Americans every year—and they take many different forms.
Auto accidents can be between cars, but they can also involve:
Motorcycles
Bikes
Pedestrians
Car crashes happen for a lot of different reasons. Sometimes, it's clearly a driver's fault. Some drivers choose to drive aggressively or recklessly and put others at risk. Other auto accidents can be traced back to dangerous road conditions, inclement weather, and even defective auto parts. It's common for survivors to suffer burns, broken bones, and other injuries after an auto accident.
Medical Malpractice
We trust medical professionals to keep us safe; and, unfortunately, there are times when they fail. Medical malpractice is very common. Many people don't even know that the concept of medical malpractice exists—they might not even realize it when it's happening. Most of us have been taught that doctors and other health experts are always right. It's normal not to question treatments or advice.
With that said, medical malpractice touches more lives every year than statistics can count. Many people experience medical malpractice and never realize that what happened was wrong. It's impossible to get an accurate count of how many people suffer medical malpractice on an annual basis.
Some examples of medical malpractice include:
Misdiagnoses
Failure to diagnose
Providing incorrect treatment
Surgical errors
Prescription errors
Obstetric and gynecological negligence
Slip and Falls
Slip and fall injuries can occur on private or public property. If you have a question about where your slip and fall accident happened, you can consult with a qualified personal injury attorney.
Property owners have a responsibility to keep their spaces safe for visitors. When they don't, they can be held liable for the damage that results. Some examples of common slip and fall locations include parking lots, grocery stores, and restaurants. Many slips and falls occur on defective walkways or spilled liquids.
Product Liability
Product liability injuries occur when someone is hurt while they use a defective product. Even though some products are considered to be "universally dangerous" to some degree, most products should never cause harm. If you're ever using a product and you're hurt, you may have a valid product liability claim.
Wrongful Death
Unfortunately, we litigate many wrongful death cases. Someone's loved ones can bring a case on their behalf if they die in an accident.
If someone you love has been killed due to another person's negligence or recklessness, you may be eligible to bring a wrongful death case with an attorney. Only immediate relatives can pursue a wrongful death case for a deceased person.
When Do You Need a White Plains Personal Injury Lawyer?
Anyone can work with a White Plains personal injury lawyer after they're hurt by someone else's negligence or recklessness. Similarly, people also have the right to pursue a case without an attorney's help.
We usually recommend that everyone take advantage of a free consultation (or two) with our qualified personal injury attorneys. This meeting will give you a chance to discuss your questions and understand your rights. If you choose to work with the personal injury lawyer after your meeting, you'll have a legal professional on your side throughout your case.
There are some circumstances when it's especially beneficial to hire a personal injury lawyer. If any of the situations below describe your accident or post-accident experience, you should consult an attorney as soon as possible. He or she can help with your case, and push for you to receive the compensation that you deserve.
When You Have Suffered Permanent Injuries
Permanent, disabling, and disfiguring injuries all generally come with large price tags. That doesn't even begin to touch on the mental impact that a catastrophic injury like this has on a survivor. People who have suffered permanent injuries stand to benefit a lot when they work with a personal injury lawyer. Not only can an attorney help mitigate some of the stress of life after an accident, but he or she can help you pursue the additional compensation they owe you.
When Your Injuries Were Severe
An injury doesn't need to cause disfigurement or disability to have a profound effect on a survivor's life. If someone has suffered severe injuries after an accident, then he or she has also likely paid a lot in medical bills. Severe injuries are more expensive to treat than minor ones—and they take longer to heal, too.
That translates to a higher case value; plus, the longer someone's injuries take to heal, the more likely their case is to be delayed as well. It's best to work with a White Plains personal injury lawyer who has experience with high-value cases. He or she can help ensure your case progresses efficiently. They can also help you pursue total compensation for your injuries.
When You Have Missed More Than a Few Days From Work
Think of this just like you thought of injuries up above. The longer someone misses work after an accident, the more expensive that time away from the job is. Someone who misses a month of work loses out on a lot more money than someone who misses two days of work.
If you've missed more than a few days from work due to your personal injury, it's a good idea to work with a personal injury lawyer. They can help you recover compensation for all of your time away from work.
When You Don't Know Who Caused the Accident
This also holds if you think more than one party could have caused your accident. Essentially, if there's anything complex to do with liability when it comes to your case, you will probably benefit from working with our personal injury attorneys.
It can be very difficult to prove liability in court. This is even true for "basic" cases where liability seems clear. If you throw in multiple liable parties, or you have no idea who caused your accident, it makes finding a responsible person very difficult. Personal injury lawyers have experience documenting evidence and consulting with experts to determine liability.
When Insurance Companies Are Being Pushy
All insurance companies are pushier than anyone would prefer; but if they're really starting to overwhelm you, you aren't alone. A qualified personal injury lawyer can field insurance calls for you and deal with insurance agencies on their own. You won't need to worry about insurance once you're working with an attorney.
Choosing the Right Personal Injury Lawyer for Your Case in White Plains
We'd like to offer some advice to help you choose the best personal injury attorney in White Plains for your unique case. You'll probably base part of your decision on your consultation and how well you get along with a lawyer, but you can search for some qualities in an attorney to ensure they'll support you throughout your case.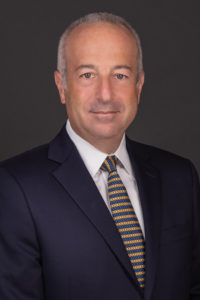 When you are searching for a White Plains personal injury lawyer near you, look for someone who has:
Objectivity: To help keep your case in perspective and to ensure they understand the legalities of the situation
Focus: It takes more than skill or experience to see repeated success in the legal sphere; the right lawyer should be focused and determined when it comes to handling your case
Experience: Experience is a big bonus when it comes to attorneys—you should look for a personal injury lawyer who has handled cases just like yours
The right personality: All of us are unique; a lawyer with one personality might be perfect for someone else but not for you. This is another great reason to take advantage of free consultations to find the right fit
A good reputation: Very good lawyers have reputations that precede them. If an attorney hasn't built a reputation for themselves yet, it may be a sign of lack of experience or legal prowess
Have You Suffered a Personal Injury? Finkelstein & Partners Can Help
All too often, personal injury survivors are unaware of their rights after an accident. That's where Finkelstein & Partners comes into play. Our team of skilled White Plains personal injury attorneys works to educate and empower clients throughout the legal process. We're always prepared to help personal injury victims understand their options following injury.
The lawyers at Finkelstein & Partners leverage decades of collective experience to assist personal injury survivors in recovering thousands—sometimes millions—of dollars in damages. Reach out to us today if you have questions about your potential case. You'll be connected with a White Plains legal professional who can address your concerns and help you understand the best way to proceed.
Finkelstein & Partners: Personal Injury Lawyers in White Plains, NY
If you or someone you love were hurt in White Plains, or anywhere in the state of New York, you are not alone. Our personal injury law firm has served thousands of personal injury survivors—and our firm is prepared to help you fight for justice.
Reach out to Finkelstein & Partners online today or call us at (914) 761-2875 to connect with a White Plains legal professional, and learn more about the best way to proceed in the pursuit of justice for your personal injury claim. We are proud to serve injured accident victims in White Plains and throughout Westchester County.