Binghamton Medical Malpractice Lawyer
Health care providers are legally responsible for providing patients with safe treatment that complies with specific standards. When they don't fulfill this duty, the consequences for patients can be heartbreaking. Medical malpractice victims in Binghamton suffer catastrophic injuries, misdiagnosed or improperly treated illnesses, and even premature death.
At Finkelstein & Partners, we know that suffering medical negligence causes devastating losses for victims and their families, including physical pain, crippling medical debt, emotional distress, and significant disruption to normal life. The threshold for proving medical negligence is very high in New York State, which can complicate litigating these claims.
Getting a favorable outcome will take an experienced Binghamton medical malpractice attorney with a solid grasp of the law and the resources to build a persuasive case. We advocate for our Binghamton-area clients during every step of the process to recover fair compensation.
A Team of Binghamton Medical Malpractice Attorneys You Can Trust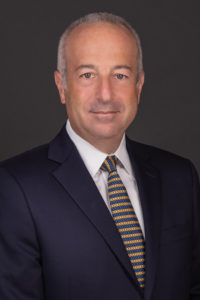 The Binghamton personal injury Lawyers at Finkelstein & Partners have spent decades fighting for the legal rights of medical malpractice victims, including lawsuits against high-profile medical institutions in and around Binghamton. We know navigating the legal system while also trying to recover from your injuries is difficult. Still, we will work tirelessly to gather evidence, demonstrate negligence, and help you recover fair compensation for your damages.
The Process for Proving Medical Negligence in New York State Courts
All medical treatments can potentially have a negative outcome or complications, even if the healthcare providers do everything right. For this reason, medical malpractice has a specific definition that centers on whether the doctor treated the patient according to the appropriate standards of care.
Medical professionals train according to specific protocols considered best practices for the situation. These protocols are the safest and most efficient way to treat patients, which is why deviating from them is considered negligent.
Medical malpractice occurs when the medical provider fails to follow these appropriate guidelines, and their action causes the patient harm. In other words, your medical negligence lawyer must prove that a more competent medical professional could have avoided the patient's injuries.
A successful medical malpractice claim requires your attorney to establish five elements, which include:
1. Proving a provider-patient relationship: This step demonstrates that you received medical services from the health care professionals accused of negligence, which you can easily show with medical records. The main purpose of this requirement is to prevent frivolous medical malpractice claims.
2. Proving that the medical professional behaved negligently: The heart of any medical malpractice case is evidence that the victim's treatment deviated from the appropriate protocol. Medical negligence includes failure to provide proper post-surgical wound care, not ordering the diagnostic tests appropriate for the patient's symptoms, or administering too much anesthesia for the patient's age, weight, or medical conditions.
3. Proving that the medical provider's negligence directly caused the victim's injuries: Evidence that the victim's treatment deviated from the appropriate standards is not enough to meet the definition of medical malpractice. The attorney must show a direct correlation between the liable party's negligent actions and any negative consequences the patient suffered, such as an injury or illness.
4. Proving that the victim's injuries led to specific damages: As part of winning compensation, the attorney must demonstrate all the economic and non-economic costs resulting from this medical malpractice act.
5. A Certificate of Merit: New York courts require all medical malpractice claims to be assessed by a licensed physician who can analyze the case and prepare a document affirming its integrity. The certificate of merit aims to stop frivolous medical malpractice claims from clogging up the system, which is why it is part of the initial paperwork. A medical professional with verifiable experience in the treatment or procedure that harmed the patient must write the certificate.
The Types of Damages Medical Malpractice Victims Can Pursue In New York State
When medical professionals don't provide high-quality care, they put their patients at risk of catastrophic injuries and life-threatening complications. In the aftermath of negligent treatment, injured patients may deal with crippling financial hardship from medical expenses, lost wages, and other significant costs. That's why receiving compensation from the medical professionals responsible is a huge priority for helping victims get life back on track. Depending on the details of your case, the expenses you may be eligible for include:
Economic Damages
Patients that receive substandard care can file a claim to recover all past and future medical costs related to their injuries, such as hospital bills, prescription medications, and long-term treatments like physical therapy. Victims financially affected by taking time off from work to recover can also file for lost income. In catastrophic medical negligence cases where the patient has to leave the workforce, the claim includes compensation for having a permanently-reduced earning capacity.
Non-economic damages
The quality-of-life costs from having a severe injury can't necessarily be measured, but they're significant harm that resulted from someone else's negligence. New York State courts allow medical malpractice victims to recover compensation for non-economic damages like pain and suffering, loss of enjoyment, and emotional distress. Victims that suffer a life-changing injury can file for permanent impairment, loss of mobility, disfigurement, and loss of consortium.
Wrongful Death damages
The most tragic medical negligence cases cause premature death, leaving behind heartbroken family members. The deceased patient's spouse, children, parents, and other close relatives could file a claim for Wrongful Death to receive compensation for economic and non-economic damages related to losing their loved one.
Punitive damages
Some medical negligence cases result from extreme recklessness and complete disregard for the patient's wellbeing. Victims may recover punitive damages, which punish the liable party if there's evidence of really egregious behavior, such as a surgeon that operated on a patient while intoxicated.
The Timeline for Pursuing a Medical Malpractice Claim in New York State
Medical negligence victims often find the legal process intimidating, but there are strict protections for injured patients under New York State's laws. The most important step is hiring a skilled medical malpractice attorney and making sure you meet all the relevant deadlines for taking legal action.
The statute of limitations for filing a medical malpractice claim in New York State is 30 months, or two and half years, from the date of the injury. If you don't file your lawsuit before this cut-off date, you essentially lose the right to pursue compensation.
The exceptions are:
If the injured patient is a child, the 30-month period begins on their 18th birthday
If the patient discovered their surgeon left behind a foreign object, sometimes months or years after the procedure, the statute of limitations is adjusted to one year from discovering the object
Gathering the evidence needed to prepare a medical malpractice case is time-consuming and has multiple phases.
Here's what victims can expect while pursuing compensation from negligent medical professionals:
Hire an attorney to handle your claim: Proving medical negligence up to the high standards required under the law will take an experienced medical malpractice lawyer.
Provide notice to all liable parties: Begin the legal proceedings by contacting the medical professionals named in your claim to inform them you're pursuing compensation for an act of negligence.
Gather evidence: Your attorney will prepare the case by requesting records, hiring medical experts, and documenting the financial impact of your injury.
Begin negotiations: After providing notice of the negligence claim, the liable party's insurance company will reach out to make a settlement offer. Insurers want to settle and avoid a court trial. However, they also want to pay claimants as little as possible. For this reason, the initial offer is generally way too low to cover the victim's damages, and your attorney should negotiate to reach a fair deal.
File your lawsuit in civil court: If the attorney can't reach a settlement agreement representing your interests, they will escalate the claim to a court trial. The negotiations will continue, so it's possible to accept a settlement offer, but many medical malpractice cases will go to a judge or jury.
Frequently Asked Questions About Pursuing a Medical Malpractice Lawsuit
I signed a consent form before the medical treatment that led to my injuries. Can I file a claim for medical negligence?
Yes, you're still within your rights to pursue compensation for damages. Some invasive or risky procedures require consent forms, but these documents will not void the medical professional's basic duty of care. Medical providers must still adhere to the best practices standards for procedures. Any deviation that causes harm is considered negligence, with or without a consent form.
Which medical professionals can I hold responsible for negligence?
Under the law, medical negligence can happen with any medical services and at any stage of receiving care. The defendant can be a doctor, surgeon, nurse, anesthesiologist, physical therapist, pharmacist, or specialist. The liability for a medical malpractice claim can also extend to a medical facility and its owners if there is evidence of large-scale problems like poor sanitation or poorly-trained employees.
How often do medical malpractice claims settle out of court?
Most medical malpractice lawsuits resolve outside of the court system. Injured patients will likely accept a settlement offer from the liable party's insurance company, usually after an extended negotiation process.
Settlements are common for medical malpractice cases because insurers don't want to risk going to court and having a sympathetic jury award the victim a massive judgment. Similarly, many injured patients don't want to take on the risks, stresses, and legal fees of going to court.
However, insurance companies always try to pay as little as possible. It is up to your attorney to prepare a strong case that proves the medical provider's negligence, documents your damages, and justifies a fair compensation amount.
How the Team at Finkelstein & Partners Can Help You
Medical professionals and the institutions they work for must provide patients with high-quality care according to specific standards established by medical science. When they neglect this duty and cause their patients harm, health care providers can be held responsible under New York State law.
If you're struggling with the physical, financial, and emotional consequences of receiving substandard medical care, the team at Finkelstein & Partners will fight to protect your legal rights. We offer compassionate, skilled legal services every step of the way towards recovering fair compensation, whether you choose to accept a settlement offer or take the case to a court trial. Our medical malpractice attorneys work on a contingency fee basis, which means clients don't have to pay for representation unless we win your case.
To learn more about your legal options, contact us today at (607) 763-1793 for your free evaluation.
Binghampton Personal Injury law firm
49 Court Street Suite 260
Binghamton, NY 13901
607-763-1793

Review Us On Google
Finkelstein & Partners, LLP – Winning Serious Injury Lawsuits Since 1959