Binghamton Car Accident Attorney
49 Court Street Suite 260
Binghamton, NY 13901
607-763-1793

Review Us On Google
Finkelstein & Partners, LLP – Winning Serious Injury Lawsuits Since 1959
The Institute for Traffic Safety Management and Research (ITSMR) estimates at least 1,100 people are involved in Binghamton traffic accidents each year, but the number is often higher. Hundreds of injuries and dozens of fatalities come with these car accidents. Sadly, many car accidents leave victims with physical pain and sometimes cause financial turmoil because of lost wages and massive medical treatment costs from their visit to Binghamton General Hospital or another nearby facility.
If you have suffered injuries in a Binghamton car accident, you may qualify to recover losses related to your injuries. The compassionate car accident attorneys at Finkelstein & Partners understand the challenges you face in the wake of an auto accident. Contact us today online, call our Binghamton office at 49 Court Street for a free case evaluation to determine your next steps.
New York No-fault Insurance Laws
New York requires those who register vehicles to carry a minimum of $50,000 in personal injury protection (PIP) coverage under their auto insurance policy. After a car accident, each person involved files a claim under their PIP coverage, if applicable, regardless of who caused the accident. PIP coverage often provides adequate compensation for minor injuries by paying for medical expenses, a portion of lost wages, and a small amount towards expenses related to injuries up to the policy limit. Additionally, insurance claims or lawsuits against another party typically take several months, often more than a year or two before resolution. Your PIP policy offers some financial relief during this time.
However, PIP coverage does not compensate car accident victims for pain and suffering, loss of consortium, or any other non-economic losses related to injuries. In the most severe car accidents, the minimum $50,000 coverage barely makes a dent in the economic costs of an injury. Even if you file a PIP claim after a Binghamton car accident, you still need to consult with an attorney to recover damages beyond your PIP policy, especially if you have met or exceeded your policy limit.
Common Car Accident Injuries We Handle
Sometimes car accident victims do not know when they should contact an attorney, especially if PIP benefits might cover most of their economic losses. However, never make this costly assumption. Your PIP insurer may not want to pay what your claim is worth any more than another driver's insurance company would in a fault case.
It's always best to take advantage of a free case evaluation with our team, especially if you are in doubt.
We often handle car accident claims involving severe or permanent injuries, especially those that prevent car accident victims from working.
Some of the most common severe injuries that give rise to a Binghamton car accident lawsuit include:
Traumatic brain injuries (TBI)
Neck injuries
Back injuries
Spinal cord injuries
Broken bones, especially those that require one or more surgeries
Dislocation of joints
Amputation
Permanent internal organ damage
Severe burns
Negligence Leads to Dangerous Car Accidents
The vast majority of car accidents occur because of driver negligence, even when weather and traffic play a role. If you suffered injuries in a Binghamton car accident caused by another driver, one of these common negligent driving behaviors likely contributed to the cause of the accident:
Distracted Driving
Distracted driving remains among the leading causes of car crashes in Binghamton, New York, and throughout the United States. Any activity that interferes with a driver's manual, visual, or cognitive functions while driving can lead to an accident. Most think of cell phone use when they think of driving, but they are far from the only distraction that interferes with safe driving.
Drivers must see, process, and react to several pieces of information as they drive. Distractions make it difficult, sometimes impossible, for drivers to see or react to normal information on the road, let alone road hazards. Sometimes distracted drivers see or process the information they need, but it's too late to react, leading to a potentially treacherous car accident.
Examples of other driver distractions include:
Drinking and eating in the vehicle
Personal grooming, such as combing hair or applying makeup
Reaching in the backseat or on the floor for a dropped item
Unruly or obnoxious occupants
Adjusting vehicle features, such as the radio, the A/C, or mirrors
Focusing on something going on outside the car
Excessively loud music
Speeding
The National Highway Transportation Safety Administration (NHTSA) reports that more than a quarter of all car crashes involve speeding. This includes driving too fast for traffic or weather conditions and traveling over the posted speed limit. Some drivers rush because they are running late, and others are habitual speeders. In either case, speeding leads to a higher chance of losing control of a vehicle, and drivers have less time to react to other vehicles, animals, or another hazard.
Fatigued Driving
Drowsy drivers sometimes cause car accidents when they nod off at the wheel. Yet, fatigued drivers don't have to fall asleep to cause a crash. Going without sleep for 18 hours or more creates the same level of impairment in the human body as consuming alcohol, according to the Federal Motor Carrier Safety Administration (FMCSA).
Some people are more prone to drowsy driving, such as employees who regularly change shifts, rideshare drivers, and truck drivers. Also, those who have untreated sleep issues and suffer from poor health sometimes struggle with driver fatigue. Drowsy drivers have a reduced capacity to judge time and distance, even if they remain awake.
Driving Under the Influence
It's common knowledge that drunk driving is dangerous and illegal. Yet, plenty of drivers consume alcohol or use illegal drugs and get behind the wheel. Whether heading out for a drink on Water Street or Front Street or stopping for a cocktail on the way home from work, it's possible the person who caused your car accident consumed alcohol. Drug use also impairs driving, but less is known about the exact level of impairment.
In either case, those who drive under the influence put others at risk for involvement in a head-on, rear-end, or rollover collision and other crashes. The legal team at Finkelstein & Partners investigates each accident to learn if the driver who caused the accident was using drugs or consuming alcohol while driving.
Recovering Financial Compensation for Losses After a Binghamton Car Accident
Once you have met or exceeded your PIP policy limits, New York law permits you to seek financial compensation for damages related to your car accident. If you agree with the other driver's insurance provider, or you go to trial and the court rules in your favor, you could receive money for a wide range of incurred losses, often referred to as damages.
Common damages car accident victims receive include:
Medical expenses, including ambulance and emergency room services, surgery, hospital stay, diagnostic imaging and testing, medication, doctor visits, and transportation expenses to and from the hospital
Estimated future medical treatment costs for ongoing care and treatment when a car accident causes severe injuries
Costs for rehabilitation with any provider that helps car accident victims cope with the physical and emotional consequences of their injuries, including physical therapists, occupational therapists, speech therapists, and psychologists
Costs for assistive devices, such as walkers, wheelchairs, canes, and artificial limbs
Lost wages due to time away from the job from car accident injuries, hospitalization, and recovery
Estimated future lost wages when car accident injuries prevent victims from returning to work or seeking employment in the future
Physical and emotional pain and suffering
Loss of consortium
Reduced quality of life
Scarring and disfigurement
Eligible surviving family members sometimes also recover some above damages if they lose a loved one in a car accident. Funeral and burial expenses are also part of damages in a wrongful death lawsuit. Your Binghamton car accident attorney can answer questions about car accident wrongful death claims if this situation applies to you.
Insurance Companies Do Not Like to Pay Accident Injury Claims
Insurance companies and their legal teams will do what they can to avoid paying out a car accident claim on behalf of their policyholder.
Each situation is different, but you can expect them to use one or more of these tactics to deny your claim or reduce their liability:
Insurance companies like to shift blame to the victim. They use anything they can to argue that the plaintiff partially or fully caused the car accident.
Insurance companies sometimes try to downplay an accident victim's injuries. More severe injuries translate to a higher value claim. Arguing that the plaintiff's injuries aren't as bad as they seem can reduce their payout if they win their argument.
Sometimes insurance companies know their policyholder is liable, so they make a lowball settlement offer with the hopes a victim will accept the offer and move on. Acceptance of an offer also means victims sign away their legal right to take further legal action, preventing a potentially larger payout later on.
Finkelstein & Partners Advocates for Car Accident Victims
Finkelstein & Partners has served New York accident victims and clients injured in other events since 1969. The firm's commitment to client advocacy has led to the recovery of millions of dollars in insurance settlement money and jury verdicts for their clients, including hundreds of high-value claims.
Examples of recent cases include:
$13.5 Million Settlement for Newburgh Free Academy Student
Our 16-year-old client suffered several fractures requiring multiple surgeries, hospitalization, and extensive rehabilitation, after the car she was riding in went off the road and crashed. Our client had to repeat the majority of her sophomore year in high school because of her injuries. Our team negotiated a $13.5 million settlement during mediation.
$3.5 Million Settlement for a Group Home Resident
Our client suffered fractures in the neck and lower back in a head-on collision after an aide fell asleep while driving him to a routine dental visit. Our client needed multiple reconstructive surgeries. Yet, the group home where our client lived could not provide adequate care for spinal injury patients, resulting in more issues. One of the screws implanted in the lower spine during reconstruction broke within a year. Our team fought for our client to get the proper care he needed in a specialized home that cares for those with spinal injuries. Ultimately, the insurance company offered $3,500,000 million, which our client's guardian accepted.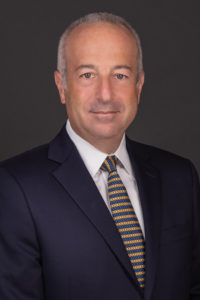 Other Recent Case Results
Other examples of recent car accident claim results include:
$8.9 million jury verdict for a client who suffered injuries in a rear-end motor vehicle accident
$5.5 million settlement for a client who was in a rear-end collision that left him paralyzed from the neck down
$2.85 million settlement for a client who suffered injuries in a head-on collision caused by a drunk driver
$2.5 million settlement for a client who fractured five vertebrae in her back after a distracted driver caused a head-on collision
We've provided the above case results as examples of possible outcomes after suffering injuries in a car accident. However, they do not guarantee specific results for your Binghamton car accident claim. Each case has underlying facts that add to or detract from the value of the claim. The Binghamton car accident attorneys at Finkelstein & Partners have the experience, knowledge, and resources to help you fight for the maximum financial compensation commensurate with losses incurred due to your car accident injuries.
Let the Team at Finkelstein & Partners Help After a Binghamton Car Accident
Our legal team has more than a half-century of experience advocating for injured clients and dealing with insurance companies. Not only can we protect you from shady insurance tactics, but we can fight to help you get the compensation you deserve. We have a no-fee guarantee—you don't pay attorney fees unless we win your case.
Contact Finkelstein & Partners today online or call (607) 763-1793 for a free case evaluation. One of our personal injury lawyers can review the facts of your case and determine your eligibility to pursue compensation for the full cost of your injuries.