Wappingers Falls Personal Injury Attorney
Wappingers Falls / Poughkeepsie Office
1778 South Road Route 9
Wappingers Falls / Poughkeepsie, NY 12590
845-298-2870

Review Us On Google
Finkelstein & Partners, LLP – Winning Serious Injury Lawsuits Since 1959
Wappingers Falls is a quiet Hudson Valley town, but that does not make its residents, workers, and visitors immune from suffering serious and fatal injuries in preventable accidents. Collisions on Route 9, mishaps on Wappinger Lake, falls at restaurants and shops around East Main Street, and a host of other harmful incidents can all inflict pain, upset, and heavy financial losses.
The toll of these accidents can feel all the more unfair and overwhelming when someone else's wrongful actions caused them. Victims and their families frequently need steady, experienced guidance to secure the compensation they need and deserve.
The award-winning Wappingers Falls personal injury lawyers of Finkelstein & Partners can help. Contact our Wappingers Falls office for a free consultation with an experienced personal injury lawyer.
What Causes Personal Injuries in Wappingers Falls?
Personal injuries befall people in Wappingers Falls in numerous ways—far more than we could list here.
However, most clients who seek our help at Finkelstein & Partners have suffered injuries in:
Car accidents. According to official New York County Crash Summary data, nearly 8,000 traffic accidents happened on Dutchess County roads in a recent year. 15 resulted in fatalities. Another 1,803 caused personal injuries. Victims included drivers and passengers in cars, trucks, and buses, motorcyclists, and pedestrians, among others. Mistakes, carelessness, and recklessness on the part of someone other than the injured victims caused the vast majority of those accidents. The Finkelstein & Partners team holds those at-fault parties financially responsible for their actions.
Medical negligence/malpractice. Doctors and other medical professionals in the Wappingers Falls area owe every patient a minimum duty of care. Most live up to that obligation, but not all. Substandard care at hospitals, urgent care clinics, and private medical practices can leave patients injured, sick, or battling health complications that never should have happened. At Finkelstein & Partners, we fight to make sure injured patients receive compensation for that harm.
Nursing home negligence and abuse. We should trust Wappingers Falls-area nursing homes with the care of our vulnerable loved ones, and that they will receive dignified, competent attention and treatment. Acts of physical, emotional, sexual, and financial abuse or neglect of nursing home residents must not go unaddressed. Finkelstein & Partners lawyers can help families fight to keep their loved ones safe and well cared for.
Hazardous property conditions. Dangerous conditions on residential, commercial, or public properties in Wappingers Falls risk causing serious injuries to unsuspecting visitors. Owners, occupants, and managers of those properties must take reasonable steps to prevent those injuries from occurring, or face legal and financial accountability to our injured clients.
Workplace accidents. No one should go to work worried about their safety on the job. If an accident should happen, then Finkelstein & Partners can help workers secure payments from workers' compensation insurance, and sometimes, also pursue additional compensation through civil actions in New York courts.
Defective products. We rely on the products we use and consume every day to be safe for us and our families. Sometimes, however, manufacturers sell dangerous, defective goods that put us in harm's way. The Finkelstein & Partners team possesses the resources and experience to hold even the largest and most powerful manufacturers accountable for injuries and illnesses their products cause.
Wrongful death. Fatal accidents in Wappingers Falls inflict profound grief and trauma. Families of those who perish in those accidents deserve compensation to support them through an extremely difficult time. Our compassionate, hard-working attorneys can help them see justice done for their deceased loved ones.
As we said, we could not possibly list all of the ways someone might get wrongfully injured or sick in Wappingers Falls. So, even if you do not see the circumstances that led to your injury listed above, contact the team at Finkelstein & Partners for a free consultation to learn about your rights.
What Injuries Can Finkelstein & Partners Help With?
Over our sixty-plus years of law practice, Finkelstein & Partners has represented clients facing a wide array of serious, potentially life-altering injuries, including:
Traumatic brain injuries (TBI) that have left our clients in a state of diminished consciousness, or struggling with severe cognitive, motor, or emotional impairments.
Spinal cord injuries (SCI) that disrupt the flow of messages between the brain and the body, resulting in paralysis, loss of sensation and bodily function, and severe long-term health complications.
Traumatic amputations and crushed limbs that severely impair our clients' mobility, limit the jobs they may hold, and often lead to reliance on expensive prosthetics to maintain independence.
Broken bones, injured joints, and soft tissue injuries that disrupt our clients' lives in numerous ways, some temporary and others permanent, such as by requiring expensive surgeries, limiting mobility, and causing chronic pain.
Damage to internal organs leading to life-threatening health emergencies and long-term challenges that victims may have to change their entire lives to accommodate.
Burns that require expensive treatment at a specialized burn center, such as skin grafts and isolation to protect against infection, and that may leave our clients with severe scarring.
This is not a complete list, of course. No matter what type of injury you or a loved one suffered in Wappingers Falls, chances are the team at Finkelstein & Partners has helped someone with a similar injury secure compensation for it in the past, and knows how to help in a case like yours, too.
What damages can you get for a personal injury?
The lawyers of Finkelstein & Partners devote their days, and their careers, to securing as much compensation as possible for our clients' injuries and losses. Every case we handle differs, and every client has unique needs and priorities that we aim to serve.
In general, however, by authorizing us to take legal action on their behalf in New York courts, our clients in Wappingers Falls can often hope to receive money to pay for:
Past and future medical costs related to the treatment of their injuries, such as hospitalization, medication, surgeries, and physical therapy.
Wages they already did not earn because their injury kept them out of work.
Income they likely will not earn in the future because of their injury, such as if it has caused a permanent disability.
Other current and future costs that they would not have faced but for their injury and the accident that caused it, such as the expense of modifying a home to accommodate a disability, or of hiring someone to help with everyday tasks their injury prevents them from performing on their own.
Pain, suffering, reduced enjoyment of life, and strain on their personal relationships owing to their accidents and injuries.
In addition, in some cases, we may also have a reasonable basis for asking a court to award payment of punitive damages to our clients. Courts may order those damages, for example, in cases involving injuries caused by someone else's extreme, outrageous, or intentionally harmful conduct.
As we said, every Wappingers Falls personal injury case we handle at Finkelstein & Partners involves a unique set of facts and circumstances deserving of our careful, personalized attention. We can never promise a client that he or she will receive compensation for the categories of damages listed above. But, by listening carefully to our clients and doing our best to understand how an injury has impacted their lives, we can often uncover evidence that proves to a court or insurance company why our clients deserve the maximum compensation available under the law.
Who We Are
Founded in 1959, Finkelstein & Partners has served generations of clients throughout the Hudson Valley, including in Wappingers Falls. Since our earliest days, our sole mission has been to secure compensation for people injured because of someone else's careless, wrongful actions.
Our results speak for themselves:
Of course, we can never guarantee similar results in future cases we handle. But, our track record of success does give our clients the confidence of knowing that their lawyers know how to achieve top-dollar outcomes in complicated cases against even the most powerful defendants and insurance companies.
Why Choose Finkelstein & Partners for Your Wappingers Falls Personal Injury Case?
In the aftermath of suffering a serious personal injury, choosing a lawyer to help you seek compensation can seem like just one more complication to your life that you do not need. We understand that frustration, and aim to make the choice easy for anyone considering hiring our team.
Hiring Finkelstein & Partners for your Wappingers Falls personal injury case means:
Having full transparency into the process. Over sixty-plus years of law practice, Finkelstein & Partners attorneys have come to understand the importance of maintaining clear, open communication with our clients as a way to earn their trust. That's why we build transparency into everything we do. Every Finkelstein & Partners has an assigned case manager who acts as their go-to person for questions, requests, and case updates. Every client also gets online access to their case documents, so that they can always check to see what their lawyers are working on for them.
Having lawyers whose sterling reputations precede them. By achieving historic results for our clients, Finkelstein & Partners has earned a well-deserved reputation as a team of top-flight trial lawyers who know how to win the toughest cases. We bring that reputation into every court proceeding and negotiation session we attend on our clients' behalf. Defense lawyers, insurance companies, and judges know we always come prepared, and that when we say we can prove our client's case, we're not bluffing.
Paying us nothing unless we win for you. We make a simple promise to all of our clients in Wappingers Falls: if you don't get paid, we don't get paid. Why? Because we take our cases on contingency, which means the only fee we receive consists of a percentage of the money we succeed in recovering for our clients. We want our personal injury law services to be affordable for anyone who needs them in Wappingers Falls, and our no-fee promise makes that possible.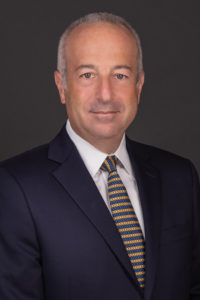 Want to know more about having Finkelstein & Partners attorneys and legal professionals fighting for you? Check out the testimonials we have received from our former clients, recounting the compassion, clear communication, and professionalism with which we approached their cases. We could not be more proud of having clients who trust in our skill and experience to help them through difficult times in their lives.
Wappingers Falls Personal Injury Lawyers for You
No one starts their day in Wappingers Falls expecting it to end in a hospital emergency room. Unfortunately, it can happen, and the ensuing pain, expense, and disruption can turn your life upside down.
At this difficult moment, you deserve to have a skilled team of lawyers and legal professionals by your side, fighting to make sure that you receive every dollar of compensation the law allows for your injuries and losses.
Finkelstein & Partners has spent more than six decades securing payment for Wappingers Falls and Hudson Valley personal injury victims like you. Day-in, day-out, we hold individuals, corporations, and institutions accountable for the harm they cause to innocent victims.
We hope to hear from you, too. If an accident or incident in Wappingers Falls has harmed you or a loved one, then contact Finkelstein & Partners LLP online or call our Wappingers Falls office at (845) 298-2870 for a free case consultation.