New York Veteran Service Group Lawyers
Finkelstein & Partners
1279 Route 300
Newburgh, NY, 12551

Review Us On Google
Finkelstein & Partners, LLP – Winning Serious Injury Lawsuits Since 1959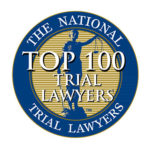 The Veterans Services Group (VSG) at Finkelstein & Partners is a team of experienced and compassionate Veterans' advocates and VA accredited attorneys who specialize in obtaining disability compensation benefits for Veterans and their families. VSG provides assistance with appealing decisions by the VA that negatively impact a Veteran's benefits. Combat-related wounds, Posttraumatic Stress Disorder (PTSD), Traumatic Brain Injury (TBI), Military Sexual Trauma (MST), and toxin/dioxin exposure (such as Agent Orange in Vietnam) are just a few examples of the types of cases the VSG handles. We represent Veterans in their disability compensation cases as well as eligible surviving spouses in their appeals for accrued and dependency and indemnity compensation (DIC) benefits in all 50 states.
The mission of the Veterans Services Group is to serve the brave men and women who have risked their lives defending our freedom. We aim to competently represent Veterans with the same dedication they have shown in serving our country. Appealing a VA decision is often a long and cumbersome process that can be frustrating for even the most experienced Veterans. Going through an appeal with less than optimal health does not make it any easier. The VSG was created to provide guidance and support to Veterans throughout this difficult time.
While the VSG may not always be able to assist a Veteran directly on his or her claim, our website is intended to provide vital information, tools, contacts, and news in a centralized location to Veterans and Veterans' advocates across the country. These resources are designed both to aid Veterans and their family members in obtaining the benefits they deserve, and to connect advocates, community members, and attorneys with opportunities for professional growth and development in this practice area.
There are over twenty different types of benefits that are available to Veterans and their family members. Although disability benefits are the most well known of the benefits programs offered, additional services range from helping Veterans receive educational & vocational training to assisting Veterans in obtaining various types of insurance and loans. It is also important to note that there are certain benefits only available to the Veteran, and others that are intended for the Veteran's spouse and family.
We at VSG specialize in Disability Compensation Benefits and the complex appeals process that often follows. For more information on understanding the process associated with obtaining disability compensation benefits, please visit the Navigating the VA Claims Process section of our site. The following brief overview is meant to provide a concise foundational understanding of available benefits, and is not intended to be exhaustive. For your convenience, we have divided our overview into three main sections: Veterans Disability Benefits, Benefits for Family Members and Other Benefits. Additionally, we have created pages containing Key Concepts and Definitions as well as Common Abbreviations for your reference while using our site.
Table of Contents
Disability Compensation Benefits
In order for a Veteran to receive Disability Compensation Benefits, the Veteran must have an injury or medical condition that was either caused or aggravated by his/her active duty service.
Disability compensation pays a monthly, tax-free allotment to eligible Veterans for disabilities that are service-connected. The amount of monthly compensation is not affected by the Veteran's income or assets. It depends on how many service-connected disabilities a Veteran has and the severity of each.
Disability Pension Benefits
Like Disability Compensation Benefits, Disability Pension Benefits also require that a Veteran be disabled or injured by a medical condition in order to receive the benefits. However, unlike Disability Compensation Benefits, Disability Pension Benefits do not require that the injury or condition be related to the Veteran's service.
Benefits for Family Members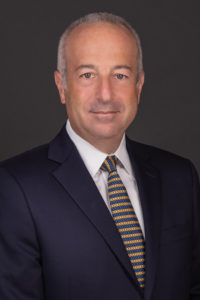 There are a variety of VA benefits that are available to qualifying family members of both living and deceased Veterans. These include accrued benefits, dependency and indemnity compensation (DIC—formerly death compensation), death pension, and other benefits. Types of qualifying family members include spouses, dependent children, and parents.
Other Benefits
In addition to disability-related benefits, Veterans and eligible family members can take advantage of many other benefits. They include VA Healthcare, burial and memorial benefits, educational benefits, life insurance programs, and more.
Additional Resources
*Disclaimer: While our Veterans Services Group continuously checks to ensure the inks provided are the most current forms available from the Department of Veterans Affairs (DAV), the DAV amends and updates its forms arbitrarily throughout the year. Please be sure to check the expiration date of all VA Forms to ensure the form is current.
---
Finkelstein & Partners
1279 Route 300
Newburgh, NY, 12551