Finkelstein & Partners, LLP
1279 NY-300
Newburgh, NY, 12550
(845) 420-1779

Review Us On Google
Finkelstein & Partners, LLP – Winning Serious Injury Lawsuits Since 1959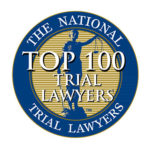 Your doorbell rings, and you open it to see a police officer standing there. When the initial shock wears off, you grow fearful. The police officer identifies themselves and asks your name.
You provide your name, and they tell you your loved one was in a car accident and lost their life. You learn the other driver who struck your spouse's car was charged with vehicular homicide because they were intoxicated at the time of the accident.
This when you need answers. Losing your loved one is hard enough. Learning they lost their life because someone got behind the wheel of their car while drinking is devastating.
At this time, you need to contact Finkelstein & Partners, LLP, for immediate assistance.
Why Work With Finkelstein & Partners, LLP?
Since 1959, our firm has worked with victims across New York—helping pursue compensation when someone has suffered an injury or lost their life due to the negligence of another party.
Some of the successes we have had in wrongful death cases include:
We know past results are not an indicator of future results. What we can commit to potential clients is that we will work hard to make sure the responsible parties are held accountable for their actions or inaction.
Whether you want to meet in person or virtually, we can help. We are here to represent those victims who would otherwise feel they have no place to turn when they need help holding someone accountable. Contact Finkelstein & Partners, LLP, today and schedule a free consultation. We are here to help you through the complex process of filing a wrongful death claim.
Determining Wrongful Death Compensation
When family members come to us and ask about potential compensation in a wrongful death claim, we advise them of the factors that may impact compensation and the type of compensation available to them.
New York wrongful death statutes are old and antiquated. As of September 2022, pending legislation known as the Grieving Families Act could improve these statutes, but meanwhile, here is what families should know about wrongful death claims.
As with any type of claim, the victim's age, physical condition before the accident, and the length of time between the accident and death will all be factors in a final claim. These factors will play a significant role in determining the final amount awarded in a settlement.
There are numerous types of compensation that may be included in a claim.
Some of them are:
Medical expenses. Any medical treatment provided before the death of your loved one may be included in a wrongful death claim.
Pain and suffering. In cases where a person did not die immediately from their injuries, the family may be able to include their pain and suffering in the claim.
Wages lost. We can include wages that your loved one would have collected had they survived their injury. This is often the most significant portion of a settlement.
Owed taxes. New York's wrongful death statute includes an allowance for personal income taxes a deceased person would have owed. This applies to state, local, and federal taxes.
Finkelstein & Partners, LLP is committed to providing you with the legal assistance you need to guide you through New York's complex and confusing wrongful death rules. We will review your case and advise you of your legal options to proceed with your claim.
New York Laws and Wrongful Death Claims
Several factors make filing a wrongful death claim in New York complicated.
Some of these include:
Because of the complexities of New York's wrongful death statutes and the potential of these laws changing in the near future, it is always a good idea for a family to work with a lawyer who has an intimate knowledge of the statutes which apply. This is why Finkelstein & Partners, LLP is the right firm to help you navigate the legal system for wrongful death claims.
Elements of Wrongful Death Claims
Car accidents are not the only time someone can lose their life and have another party responsible. Finding someone liable for the loss of your loved one can be complicated because so many potential issues can arise.
Some of the other types of causes of wrongful death include:
Failure to properly diagnose an illness
Failure to properly treat an illness or injury
Surgical errors
Unsafe conditions in the workplace
Dangerous conditions on roadways with no warning
Drowning accidents when no action is taken
Falling because of unsafe conditions in a facility
Several types of injuries can result in someone losing their life. A poor decision on someone else's part could result in your losing someone in your life. At Finkelstein & Partners, LLP, we work to ensure the responsible parties are identified and will work tirelessly to try to ensure they are held financially accountable for their negligent conduct.
Insurance Company Adjusters and Wrongful Death Claims
When you lose a loved one following a car accident, especially when the other person is clearly at fault, you may get a call from an insurance adjuster shortly after the accident.
Keep a few things in mind:
You do not need to talk to any insurance adjuster
You do not need to answer their questions
You do not have to provide a recorded statement
You should advise any adjuster contacting you that you have hired an attorney or plan to hire one. This is important because the insurance company will not do anything to protect your legal rights. If you have already contacted the office of Finkelstein & Partners, LLP to represent you, you should refer the insurance adjuster to your case worker.
This is important for several reasons:
Possible offers from the insurer. The insurer may make an immediate offer to send you money to cover funeral and burial costs. Do not fall into this trap. Chances are, this offer will come with an important disclaimer stating that once you deposit the check, the insurer has no liability.
Communications with the insurer. It is always important to remember that the insurance adjuster's job is to ensure that as little is paid out on a claim as possible. They may appear to be concerned with you and your family, but they are prying for information that they may be able to use to reduce the overall total of your claim.
Non-disclosure issues. An insurer is under no obligation to provide you with relevant information regarding the amount of insurance available. They may balk at the idea of giving you that information.
Document floods. There is a good chance you will get several pieces of written communication from the insurance company. Sometimes, they may ask you to sign release forms and provide information about the accident and other items. Do not sign any insurer-provided documents without having the Finkelstein & Partners, LLP, team review them first—once retained. What may seem like an innocent document could contain language, resulting in your forfeiting some of your rights.
We have worked with insurance companies of all sizes. We know some of the tactics they use to minimize claims which are submitted to them. Remember, these are the same tactics they would use if your loved one had survived their injuries—the bottom line is that insurers do not like to pay claims.

What Steps You Should Take Following the Loss of a Loved One
Losing a loved one is a shock. You are dealing with the shock and grief surrounding your loss. You have questions, but you may not know where to turn. That is when you should contact Finkelstein & Partners, LLP.
When you contact us, we will help you understand your legal rights under New York's wrongful death laws. We will also make sure you have an understanding of your legal options. Our goal will be to resolve your case as quickly as possible. However, we will not take any shortcuts. We will fight tirelessly to ensure that your family gets the compensation they need to remain financially stable after you have lost a loved one.
We know this is a financially uncertain time. You do not have to worry about paying us up front. We take all cases on a contingency fee basis. This means that we do not collect any attorney's fees unless and until we can secure a settlement on your behalf.
Contact Finkelstein & Partners, LLP Today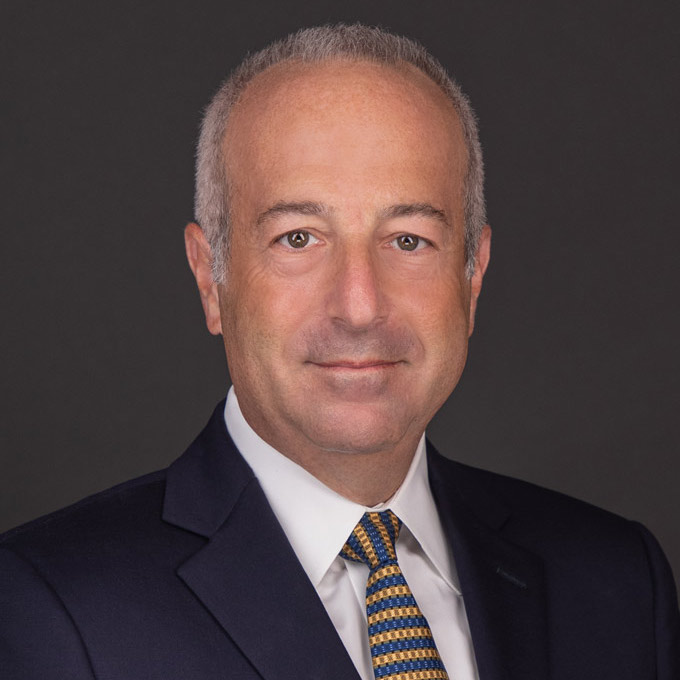 You risk nothing by contacting us for a free case evaluation. We can help you navigate the insurance claim process, and if we feel the insurer is not working with us in good faith, we can file a lawsuit on your behalf. You can count on our personal injury lawyers to be there beside you every step of the way.
If you have lost a loved one due to a deliberate or negligent act in New York, contact Finkelstein & Partners, LLP today at (518) 452-2813 for a free case evaluation. We believe ours is an honorable mission: to serve as a strong advocate for victims and their families.
---