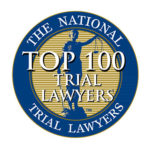 Losing a loved one is never easy. Losing a loved one unexpectedly, without any warning due to someone violating simple safety rules that caused your loss when it could have been prevented is especially difficult.
We know all too well that loss often leaves family members with many questions.  Why were they so careless?  Didn't they know someone could be killed when you act so recklessly?  If I don't do something to hold the wrongdoer accountable, will this happen again?
While a wrongful death lawsuit ultimately can only recover a financial compensation for your loved one's estate, we understand that hiring a law firm to pursue holding the wrongdoer accountable is more about making things right than about the money.
Since 1959 we have helped over 2,350 families who lost loved ones pursue wrongful death lawsuits.  The simple truth is a wrongful death lawsuit is brought when there has been a death that is wrongful. Our clients who have hired us to pursue a wrongful death case consistently say the same thing, there is no amount of money in the world that can truly right the wrong that occurred and stole their loved one away. However, bringing a lawsuit against the individual(s) or companies responsible often brings a sense of closure or justice.  Honoring their lost loved one and holding negligent parties accountable often prevents the same dangerous or reckless behavior from being repeated in the future.  Standing up for what is right means something.  It not only helps the family through their tragedy, it also helps make our community safer and there is no better way to honor a lost loved one than by passing safety forward.
Table of Contents
What constitutes a wrongful death claim?
When an individual dies from someone else's negligence or an intentional action, a wrongful death claim may be filed.  Whether the death is caused by negligent operation of a car; pick-up truck; tractor-trailer; all-terrain vehicle; or motorcycle; a defective industrial machine; unsafe medication; medical malpractice; pharmacy filling the wrong prescription; nursing home neglect; hospital neglect; fall at a construction site; building maintenance that failed to prevent a fire; lack of smoke detectors; no emergency exit; excessive force by police; excessive force by a prison guard; doctor operating on the wrong site; physician spreading the cancer during surgery instead of removing it; we have seen it all.
Generally, there are three claims that can be made in a wrongful death lawsuit.  Each State has different rules.
One claim relates to the conscious pain and suffering the individual suffered from the moment of the event until the time of death.
Another claim relates to the economic loss suffered as a result of the wrongful death.  The economic loss includes past and future lost wages, any medical expenses as well as loss of retirement and health benefits for the family.  In some states, grief and anguish claims for the surviving family members may be brought.
Lastly, some States allow for punitive damages (punishment damages) when a death has occurred.
In New York, and most States, an estate must be created to bring a wrongful death lawsuit.  An estate is a legal entity that stands in the place of the deceased individual.  When someone dies without a will, a judge will appoint an administrator.  The administrator has the authority to make decisions on behalf of the estate.  However, the administrator does not have the authority to give monies from the estate to whoever they choose.
When someone dies without a will the State defines who the beneficiaries are and what percentage of any lawsuit recovery they receive.  If someone dies with a will, the will generally identifies their representative (who become the estate administrator).  The will controls who receives the proceeds of any wrongful death lawsuit.  A wrongful death lawsuit is filed by the deceased person's personal representative (administrator) on behalf of their estate (the surviving family members affected by the death). The deceased person's personal representative is often a spouse, child or parent.
Are there particular situations/events that commonly lead to wrongful death?
Situations or events that commonly lead to wrongful death lawsuits include:
Van crashes
On the job accidents caused by industrial machines
Construction site accidents involving falling objects or falling from heights
Dangerous conditions caused by negligent property owners
Excessive force by police or prison guards
What damages are awarded in New York wrongful death claims?
Monetary awards including:
Lost wages from the past and the future
Funeral/burial expenses
Certain medical and health care expenses related to the deceased's final injury/illness
Loss of services and the jury can consider the character, habits and ability of the deceased, the circumstances and condition of the surviving family members, the services the deceased would have performed had they not died, the value of the intellectual, moral and physical training, guidance and assistance the deceased would have given the children had they lived.
The extent of the damages available varies based on multiple factors. Our dedicated team of wrongful death attorneys will outline what damages you are entitled to collect bases on the specifics of your case.
How long do I have to file a wrongful death suit in New York?
Generally, in the state of New York, a wrongful death lawsuit must be filed within two years from the date of the person's death.  In some situations, a notice of claim or notice of intention to file a claim must be filed within 30 or 90 days from the event.
A wrongful death claim in New York must be filed within two years of the date of the deceased person's death, there may be exceptions. The two year rule, known as a statute of limitations, bars wrongful death claims from being filed in New York courts if more than two years have passed between the date of death and the date of filing.
New York does not "toll," or stop, the statute of limitations from running if the personal representative of the deceased person is a child or is legally incapable of filing the claim. In these cases, the guardian of the child or incapable person is expected to file the wrongful death claim instead.
What is the process for filing a wrongful death lawsuit?
If you are considering pursuing a wrongful death lawsuit, we recommend contacting an experienced wrongful death attorney. A trusted attorney will walk you through each stage of the process and provide you with an explanation of what options are available to you. While the process varies based on a number of factors, below is a general breakdown of the steps of filing a wrongful death lawsuit.
You must first identify whether an individual or corporation is responsible for the death of your loved one. Again, one of our experienced attorneys will be able to advise whether you will be able to hold the individual or corporation accountable.
Secondly, you must ensure the date of the incident that caused the death is within the statute of limitations. New York State allows two years to file a claim.
A judge must appoint a 'representative', or administrator of the estate.  As explained above, the 'representative' will act on behalf of the estate during the lawsuit.
Once the estate is in place, your attorney will begin filing paperwork to begin the lawsuit. At this point several variables will come into place regarding how quickly your suit is either settled or brought to trial. Your attorney should carefully walk you through the variables and provide you with reasonable expectations.
How wrongful death suits are handled at Finkelstein & Partners, LLP:
The attorneys at Finkelstein & Partners, LLP have handled thousands of wrongful death cases. Our main concern is providing you with all of the options available to you, and allowing you to make the decisions that will permit you to heal and move forward after a tragedy occurs. Our team of legal professionals will serve as tireless advocates for you and your family.
Recent wrongful death results
When suing the State of New York for a poorly designed road, the trial is heard not by a jury, but by a State-appointed Judge. George Levy, a former Assistant Attorney General for the State of New York, successfully argued the State failed to correct a road following multiple crashes at the same location. The Judge agreed and held the State fully accountable for the one car crash that killed a wife and mother of two from Dutchess County. Mr. Levy argued successfully that the children not only lost their parental guidance, but also religious guidance. The children's Mom actively brought the children to Sunday school and church. Following her death, the father did not actively bring the children and the Court made a substantial award for lack of religious guidance. The case was handled by Senior Trial Partner George Levy.
General contractors and property owners have the absolute responsibility to protect workers from falls of heights. New York Labor Law Section 240 requires it. When our client, a roofer, was not provided a tie off or appropriate scaffolding that would have protected him from falling from the roof he was working on, he fell to the ground and was killed. After starting a suit and conducting depositions, the Judge agreed the general contractor and property owner failed to provide the very safety device that would have prevented our client's death. The case was settled for $2,300,000 by Managing Partner Andrew Finkelstein and Trial Partner Kenneth Fromson.
New York has a Wrongful Death Law that is the worst in the country.  The law does not recognize the grief and sorrow a family member goes through when their loved one is unexpectedly killed by a negligent party.  Technically, the only recoverable "damages" available to compensate the family are the loss of services the deceased person provided.  This law is particularly cruel when the wrongful death is to a child or a retired person.  That did not stop our lawyers from pursuing a wrongful death case for the mom of a high school student who was killed when he was a passenger in a driver's education car when the instructor was not paying attention and the fellow student entered an intersection in front of a tractor-trailer.  While we were unable to prove any conscious pain and suffering, we were prepared to let a jury determine what loss our client's mom suffered.  Ultimately the insurance companies involved agreed to a total settlement of $1, 250,000.  While money can never replace a loved one, given New York laws limitations, this was one of the largest recoveries for a wrongful death case of a teenager.  The case was handled by Managing Partner Andrew Finkelstein.
A $1,200,000 settlement was reached for the estate of our client, who was killed by malfunctioning machinery at his job. A 37 year old Guyanese immigrant who took the steps to become an American citizen, he was working at a mattress factory even though he was eligible for unemployment after being laid off from his previous job. In fact, he would have made more money on unemployment, but chose to work instead to be a role model for his children. He was working with a machine that wraps mattresses in plastic. The plastic jammed, and our client shut off his machine and went underneath to release the plastic. The machine malfunctioned and started up again. It pulled him into the machinery, crushing him. This case settled at Mediation by attorneys George Levy and Elyssa Fried-DeRosa.
Our client was a retired, 67-year-old married man. He went to pick up pizza for dinner and was crossing the street when he was struck by a speeding vehicle. The defendant was driving his employer's vehicle. Our client was in a coma from the time he was struck until he passed away a few days later. The case settled just before jury selection commenced. Attorneys Kenneth Bartlett, Marshall Richer and Managing Attorney Andrew Finkelstein successfully settled this case.
Contact A New York Wrongful Death Lawyer today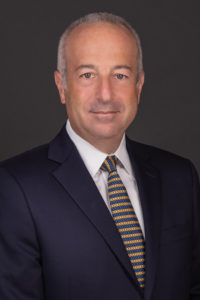 You can reach us 24/7 by dialing 1-800-LAW-AMPM, through our live chat option, or by filling out a free case evaluation.
Our New York personal injury lawyers will carefully gather all of the details pertaining to your situation and will advise next steps.
Our personal injury and wrongful death case evaluations are always free of charge.
Grief resources:
HelpGuide.Org, a mental health and wellness website, describes grief as follows: Grief is a natural response to loss. It's the emotional suffering you feel when something or someone you love is taken away. Often, the pain of loss can feel overwhelming. You may experience all kinds of difficult and unexpected emotions, from shock or anger to disbelief, guilt, and profound sadness. The pain of grief can also disrupt your physical health, making it difficult to sleep, eat, or even think straight. These are normal reactions to loss—and the more significant the loss, the more intense your grief will be. Click here to read more.
Hospice Foundation of America offers the following insight regarding the process of grieving: Instead of a series of stages, we might also think of the grieving process as a roller coaster, full of ups and downs, highs and lows. Like many roller coasters, the ride tends to be rougher in the beginning, the lows may be deeper and longer. The difficult periods should become less intense and shorter as time goes by, but it takes time to work through a loss. Even years after a loss, especially at special events such as a family wedding or the birth of a child, we may still experience a strong sense of grief.
---
Finkelstein & Partners
1279 Route 300
Newburgh, NY, 12551