​Construction Accident Lawyer in ​Binghamton
From heavy equipment to high heights, construction sites in Binghamton harbor a host of hazards that put workers and visitors at risk of severe and potentially fatal injuries. Any construction project, be it a residential rehab in the First Ward, a road upgrade on the South Side, or a new office building overlooking the Chenango River, can easily become the location of a catastrophic, life-altering accident.
If you suffered injuries in a Binghamton-area construction accident, you may have the right to receive substantial financial compensation. The skilled construction accident injury attorneys at Finkelstein & Partners have the experience and know-how to get you that money to pay for your injury care and move forward with your life.
Finkelstein & Partners Gets Results for Construction Accident Victims
Finkelstein & Partners is a leading personal injury law firm that has served clients throughout New York State for over sixty years. Our team has secured numerous multi-million dollar recoveries for individuals injured in construction accidents.
Our recent results include:
$23.8 million was awarded to a construction worker who fell from a roof

$3.77 million was awarded to a construction worker injured in a fall

$3.2 million was awarded to a construction worker who fell through a hole in a roof
Of course, our past case outcomes do not guarantee results in future construction accident claims. But they do reflect our team's deep knowledge and dedication to making sure construction accident victims in Binghamton and throughout Broome County get the money they need to pay for medical treatments, life disruptions, and other consequences of a construction accident injury.
Types of Cases We Cover
We identify the parties at fault for your construction accident.
Did someone on the construction site, including a contractor or subcontractor, fail to take needed safety precautions? Did a property owner know about a dangerous hazard and fail to warn you about it? Did a piece of construction equipment malfunction, leading to a dangerous accident? Did an engineer or architect make a critical error in a building's design?
At Finkelstein & Partners, we ask and find answers to these questions to figure out how your construction accident happened and who should pay you for your injuries and losses.
We fight to get our clients every penny of compensation they need.
New York law generally entitles anyone injured in a construction accident to seek financial compensation. At Finkelstein & Partners, we put our sixty-plus years of accumulated knowledge and know-how to work for our clients, to secure as much money as possible from as many sources as are available.
We stand toe-to-toe with the largest insurance companies to achieve favorable claims settlements and go to court in Broome County and beyond to hold at-fault parties, no matter how wealthy or powerful they are, accountable for the harm our clients have suffered.
We provide sound, intelligent, practical advice to victims of construction accidents and their families.
At Finkelstein & Partners, we take pride in making sure our clients receive personalized legal services tailored to their unique needs and priorities. Our attorneys and legal professionals take care of all legal aspects of pursuing compensation for a construction accident injury. We also make ourselves available to our clients to help them make the best legal, financial, and practical decisions for themselves and their loved ones after a construction accident.
Our sixty-plus years of experience come in handy for our clients in settling their construction accident injury claims. We have been around for long enough to have a keen sense of what a case is worth and can give detailed advice to our clients about when to agree to a settlement offer from an at-fault party or an insurance company and when to authorize to continue fighting for more on their behalf.
Our clients can always rest assured that they will get clear, accurate, and helpful information from us when making essential settlement decisions.
Common Sources of Compensation for Injured Construction Workers
The most common victims of construction accidents are construction workers. If you suffered accidental injuries as a worker on a Binghamton construction site, you may have several options for securing the money you need to pay for your injuries and losses.
The team at Finkelstein & Partners has extensive experience with each of them.
Workers' Comp Benefits
Workers' compensation insurance (or workers' comp) is insurance employers purchase to cover their employees against some of the costs resulting from on-the-job injuries.
Under New York law, workers' comp generally pays for:
Medical costs necessary in treating a work-related injury;

Approximately 2/3 of the income you cannot earn, either temporarily or permanently, because of a disability caused by your construction accident injury;

In the case of a worker's death in a construction accident, death benefits that replace a portion of the deceased worker's income.
Workers' comp is a form of no-fault insurance, meaning that construction workers can obtain benefits under it regardless of whose actions caused an accident, even (in most cases) if they were at fault for what happened. But workers' comp is also a limited form of financial compensation. It does not cover a worker's pain and suffering from a construction accident injury, for example.
At Finkelstein & Partners, we can work to ensure that injured construction workers, and the families of deceased construction workers, receive the full value of workers' compensation benefits owed to them.
Construction Worker Rights Under New York Labor Laws
New York Labor Laws contain special legal protections for construction workers who get hurt in Binghamton-area construction accidents. Those laws require property owners and contractors to maintain safe working conditions on job sites. Construction workers who suffer injuries in accidents caused by unsafe conditions that violate those laws often have the right to sue their employers and others for money damages. Workers have these rights in addition to receiving workers' comp benefits.
Finkelstein & Partners know how to evaluate, build, and prove strong cases under the Labor Laws on behalf of injured construction workers. If a property owner or contractor's violation of a statute harmed you or a loved one, we have the skill and resources to get you the full compensation the laws allow.
Personal Injury Lawsuits
Anyone who suffers serious injuries due to another party's unreasonably dangerous decisions or actions on or in connection with a Binghamton construction site may have the right to file a lawsuit against that party for damages. Careless contractors, manufacturers of faulty equipment or materials, and anyone else who supplies unsafe goods or services in connection with a construction project may face legal liability to those injured in a resulting accident.
A worker or visitor who gets hurt in a construction accident may sue the at-fault party seeking payment for:
Medical treatment of construction accident injuries and any related future health complications, including the costs of hospitalization, surgery, rehabilitation, and medication.

Goods and services needed while healing from or adapting to a construction accident injury, such as hiring someone to help with everyday tasks like childcare or transportation.

Any lost wages not covered by workers' comp, including sick leave or vacation days used while healing from an injury.

Any lost future earning potential, if a construction accident causes a disability that impairs the ability to earn a living over the long term.

Pain and suffering, including physical discomfort, loss of independence, inconvenience, emotional difficulties, and disruption to family or intimate relationships.
The lawyers at Finkelstein & Partners have been fighting and winning construction accident injury lawsuits for decades. Ask us how we can help you.
What to Do After Getting Hurt in a Binghamton Construction Accident
You suffered injuries in an accident on a Binghamton construction site. What should you do now?
The team at Finkelstein & Partners is available 24/7 to talk to you about navigating this confusing and challenging time. You may also benefit from following the tips below, which can protect your rights and put you in a strong position to secure maximum payment for your injuries and losses.
Notify the Person In Charge
After an accident on a construction site, ensure that someone in charge—whether the property owner, a general contractor, or your employer—knows what has happened. This protects the safety of others and creates a record of what happened that prevents an at-fault party from claiming your injury happened somewhere else.
Construction workers covered by workers' comp in particular must give their employer written notice of any injury right away to protect their right to receive benefits.
Seek Appropriate Medical Attention
Always go to the doctor after any construction accident where you suffered, or think you could have suffered, an injury. Do not tough it out after getting hurt in an accident, and never assume that you avoided serious injuries merely because you feel okay immediately afterward. Some life-threatening injuries, such as brain trauma or spinal cord damage, may not cause immediate symptoms, but if you do not seek treatment for them, they could significantly worsen.
If you are a construction worker, workers' comp should cover the cost of your emergency care (regardless of what hospital you go to) and any follow-up care you need. But even if you are unsure how you will pay for care, go see a doctor right away. Not only does this safeguard your health, but it also protects your legal rights by creating a written record of your injuries and their connection to the construction accident that caused them.
Connect With a Construction Accident Attorney as Soon as Possible
After a construction accident in Binghamton, the parties at fault will do their utmost to avoid responsibility. Some may try to shift the blame away from themselves onto you or others. Others may try to settle with you for an unreasonably low payment. Still others might engage in legal maneuvers, like heading to bankruptcy court, to avoid paying what they owe for the harm they caused you.
An experienced construction accident attorney can protect your rights in this situation. The sooner you have a skilled lawyer on your side fighting for your interests, the better your chances of getting all the money you need to pay for the pain, inconvenience, and expense you now face. But if you wait too long to hire an attorney, you may miss important deadlines and lose your rights altogether.
Contacting a respected construction accident law firm like Finkelstein & Partners will not cost you a penny. An initial consultation is always free-of-charge, even if you decide not to move forward. We are available to speak with you by phone, online, or in person at your convenience.
It also costs you nothing up-front to hire a construction accident lawyer. At Finkelstein & Partners, we understand that a construction accident can put you under severe financial strain. That's why we make a No Fee Promise to our clients. If we don't get you paid for your construction accident injuries, we promise that you do not owe us a fee.
Contact an Experienced Binghamton Construction Accident Attorney Today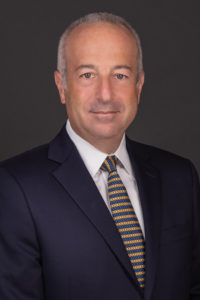 If you or your loved one suffered injuries in an accident at a Binghamton construction site, you may have valuable rights under New York law to receive financial compensation from workers' compensation and/or the at-fault party. The experienced, hard-working attorneys at Finkelstein & Partners want to help you explore your options.We have over sixty years of experience fighting for construction accident victims like you and securing top-dollar settlements, judgments, and jury verdicts in construction injury cases. Contact us today online or call 607-763-1793 to speak for free with a knowledgeable legal professional about your Binghamton construction accident injury claim.
Finkelstein & Partners LLP Binghamton Office
49 Court Street Suite 260
Binghamton, NY 13901
607-763-1793

Review Us On Google
Finkelstein & Partners, LLP – Winning Serious Injury Lawsuits Since 1959