Finkelstein & Partners, LLP
1279 NY-300
Newburgh, NY, 12550
(845) 420-1779

Review Us On Google
Finkelstein & Partners, LLP – Winning Serious Injury Lawsuits Since 1959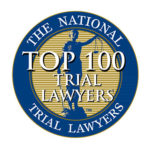 Despite warning a coworker about leaving tools lying around the construction site, you have fallen over an electric drill that was left in an area that was not easily seen due to a lack of lighting. As you stumble back to your feet, you realize you have severe pain in your back. The last thing you need is to be out of work, but you can barely walk.
After you notify your employer about the accident, you ask to be released for the day so you can see a doctor. Your employer agrees you should be seen, so you leave for the day. When you finally get to see a doctor later in the afternoon, they tell you that you have a compression fracture in a vertebra and a cracked rib and recommend you stay out of work for at least 12 weeks. That's the last thing you need.
If you have suffered an injury on the job, you may need help filing a worker's compensation claim to ensure that you are not suffering financially due to the negligent conduct of someone in the workplace. Contact Finkelstein & Partners immediately, and let us see how we can be of service. You can reach us by telephone for your free consultation.
Why Contact Finkelstein & Partners, LLP
When you suffer an on-the-job injury, you have the right to collect workers' compensation benefits. Despite having filed an accident report with your supervisor, seen a doctor after the accident, and notified your employer of your doctor's findings, the fact is you may still have to fight for the benefits you are entitled to collect.
New York mandates that most employers carry worker's compensation insurance if someone is injured. While this limits the possibility of an employee filing a lawsuit against their employer when injured, it does help cover some expenses while you recover from your injury.
At Finkelstein & Partners, we have over five decades of experience fighting insurance company denials of claims.
Some of the successes we have had with workers' compensation claims include:
Past successes do not always translate into future success. However, we know how to work with someone injured on the job to ensure they get the compensation they need to maintain their family's financial status during and after their recovery from workplace accidents.
Compensation for Victims of Workplace Accidents
In nearly all cases, your employer's workers' compensation coverage should cover all medical bills and ensure you get a portion of your weekly pay. However, there are often situations where the insurance company may deny, delay, or stop paying your claim.
Before these problems occur, you should work with an experienced workers' compensation attorney at Finkelstein & Partners. LLP. We are committed to ensuring that your claim is reviewed promptly, that your medical bills are being covered, and that you are getting all the benefits you are entitled to for your injuries.
Whether you suspect your employer may say the accident was your fault, or you are concerned because you filed a report and have not heard anything, or if you have been notified that your claim is being investigated, call us immediately.
We can help you recover:
Lost income
Lost benefits
Medical expenses
Disability benefits
We understand that you are under a great deal of stress, and during the Workers Compensation Board, you need an attorney who works for you.
New York Workplace Accidents
Remember, there are thousands of active construction projects going on at all times in New York. We can serve as your advocate and will fight hard to ensure you get all the benefits to which you may be entitled. One of the many challenges workers on construction sites face is the number of hazards they are dealing with. Power tools that malfunction, open floor spaces due to construction or rehabilitation, falling items, scaffolding accidents, and more. The dangers are everywhere.
Statistics from the U.S. Department of Labor's Occupational Safety & Health Administration (OSHA) show everyone how dangerous construction sites can be. It only stands to reason that the more ongoing construction projects, the more likely there will be accidents.
Construction sites are not the only workplace where an accident can occur. Offices, hospitals, nursing homes, retail outlets, restaurants, and entertainment venues all have some level of hazard for employees. Regardless of what type of work you do, if you are injured on the job, we can help you determine what steps you have to take to protect yourself from being taken advantage of by an insurance company.

Types of Workplace Accidents and Resulting Injuries
Every workplace is different. Each facility has a set of hazards that can cause an injury. Some of the common types of accidents which can occur in any workplace include
Slip and fall accidents can result from wet floors, torn carpeting or tile, uneven staircases, or objects left on the floor where someone can fall over them. Regardless of how you fall in the workplace, you should seek medical attention immediately to ensure you are not injured.
Burn accidents. Restaurant workers, truck drivers, and construction site workers are potential burn victims. In addition to being painful, burns can leave life-long scars on a victim. Burns should always be taken seriously, and anyone who suffers a burn at work should seek immediate medical care.
Vehicle-related accidents. Whether someone drives between work sites, falls victim to a poorly trained forklift operator, or another driver strikes them in the parking lot at work, these accidents can occur more frequently than you may think.
Some injuries a workplace accident victim may suffer include:
Broken bones
Burns
Crushed bones
Head and neck injuries
Back injuries
Shoulder injury
Internal injuries
Traumatic brain injuries
A workplace accident can turn your entire life upside down. At Finkelstein & Partners, LLP, our experienced team of New York worker's compensation attorneys can help ensure you are not suffering financially because of your injuries. We fight hard to get you the benefits you are entitled to collect while you are injured and out of work.
We also know that insurance companies often do not simply pay out claims, even when those claims are legitimate. Often, they will go to great lengths to deny or delay payment. You can fight back by hiring an attorney from our firm to represent your interests.
Fighting the Insurance Company After a Workplace Accident
One of the most challenging parts of your recovery will be dealing with insurers. This is always frustrating because insurance companies do not like to have to pay out claims. Therefore, they will go to great lengths to minimize your claim. When worker's compensation claims are made, the victim initially files their accident report with their employer. From there, the employer notifies the insurance company. Once the insurance company has the information, they will decide about paying out benefits.
Unfortunately, while this may seem like a straightforward process, it is not always as easy as it appears it should be at first glance. Some facts are irrefutable: you were injured, the injury occurred on the job, and you will be out of work recovering. One would think, given those facts, the insurer would simply begin paying medical bills and benefits. While this may occur in some instances, it does not work this way in far too many.
Insurers may dispute the incident occurred in the normal course of work. They may dispute the severity of the injury. They may also dispute the time required to fully recover from your injuries. These are some reasons why it is always a good idea to seek advice from a worker's compensation lawyer at Finkelstein & Partners, LLP.
We know how insurance companies work, and we have a broad understanding of New York's personal injury laws and New York's worker's compensation rules. We can help you navigate the claims system to avoid delays, and if needed, we can fight on your behalf for the benefits you need to keep your family financially stable. Finkelstein & Partners, LLP will put their nearly 60 years of experience to work for you.
Steps Following an Accident in the Workplace
Immediately after you have been involved in an accident, you should notify a shift supervisor, even if you believe you have not been seriously injured. This is imperative because you may not have symptoms following an accident for a day or two.
After notifying your supervisor, review the accident report before signing the form. Make sure you also go to a doctor, either your own physician, if you are not having any symptoms or an emergency room if you are in pain. Make sure the doctor knows you have been involved in an accident at work so they can note this in your records. This is important because the insurance company will ask for those records.
From there, the next steps you should take include:
Get a copy of the accident report from your employer if you have not done so already.
Contact a worker's compensation attorney to determine what rights you have.
Follow all doctor's treatment recommendations.
Attend all follow-up appointments
Avoid posting anything on social media about your daily activities.
Avoid discussing the accident on social media.
Maintain copies of all medical bills, including transportation costs, prescription drug costs, or any other expense related to your treatment
Keep a record of your progress and/or lack of progress.
The insurance company and your employer will scrutinize everything you do, no matter how irrelevant it may seem. When you meet with a worker's compensation attorney at Finkelstein & Partners, LLP, the more information you have to bring with you, the better the case evaluation will progress.
Recovering from an injury is hard. Chances are you cannot do some of the normal things you have been doing daily. This can cause a great deal of frustration and may even make you feel like you should be trying to return to normal as soon as possible. However, you must give your body time to heal, so do not do anything your medical team has advised against.
By contacting a lawyer, you will have more control over how you work with the insurance company. Fortunately, if you agree to work with us, we will take care of all the communication with the insurance company while you focus on your recovery.
Contact Finkelstein & Partners, LLP Today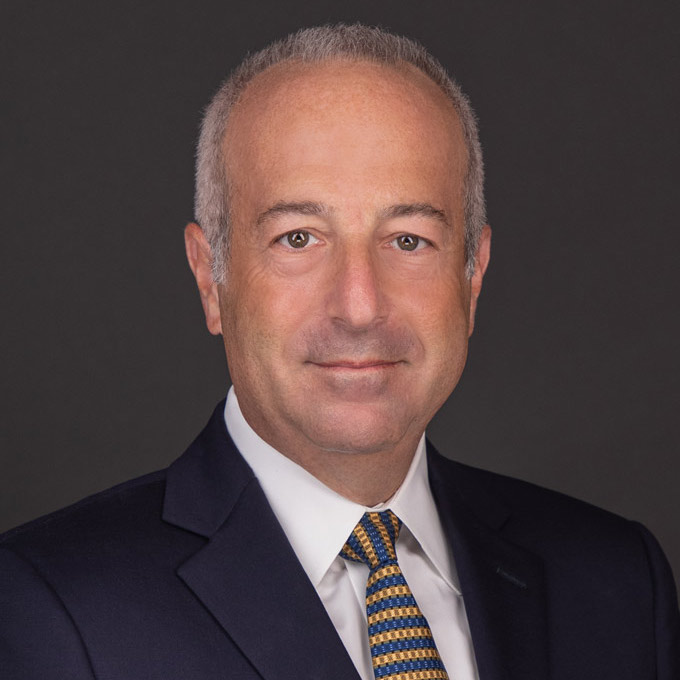 We know that you did not plan on suffering an injury at work. We also know that you are concerned about your family's finances while you are out of work. We will fight hard to make sure the insurance company is treating you fairly and taking your claim seriously.
Finkelstein & Partners, LLP has been representing personal injury victims in New York for nearly six decades. We are committed to making sure accident victims have an advocate. We know that insurers have a team of lawyers behind them, and we are here to help ensure they do not take advantage of you while you are already dealing with many challenges.
If you suffered any type of workplace injury, contact Finkelstein & Partners, LLP today at (518) 452-2813 for your free case evaluation. You can also use our online contact form, and someone will get back to you in a short time to evaluate your claim.