New York Workers' Compensation Attorney
Finkelstein & Partners
1279 Route 300
Newburgh, NY, 12551

Review Us On Google
Finkelstein & Partners, LLP – Winning Serious Injury Lawsuits Since 1959
Dealing with accidents at work is often traumatic and confusing. Workers' compensation will pay for many different things, but you may be surprised by the damages that you suffer that your workers' comp insurance doesn't cover. Insurance policies often prove confusing and usually hide details that you won't understand until you're actually in an accident.
For over 60 years, the legal team at Finkelstein & Partners has handled worker's compensation claims in New York. We know how the process works and what to look out for to avoid making any mistakes. We won't let insurance companies take advantage of our clients. Instead, we fight to see justice done no matter what.
Workers' compensation claims are not uncommon, but they are frequently disputed, and the rules surrounding them are quite complicated. Below, we help you understand what a workers' compensation claim is, how it works, and what you need to do to ensure that you recover maximum compensation.
If you were injured at work in New York and don't know how to deal with the worker's compensation laws, get in touch with a worker's compensation lawyer from Finkelstein & Partners today. We'd love to help you pursue compensation for your workplace accident.
What Is New York Workers' Compensation Program?
In New York, thousands of workers' compensation claims are filed every year. The most recent data reports 14,300 claims for that year alone. So far, over 5,000 claims have been approved and over 3,000 cases have been approved. The total amount paid in compensation amounts to $407,960,916.
New York requires all employers to offer workers' compensation insurance for all employees. Worker's compensation provides coverage for any injury or illness that an employee suffers because of working conditions. Workers' compensation insurance is entirely paid for by the employer.
When you are in an accident at work and during your work-related duties, you can file a workers' compensation claim. You simply have to file a claim with your employer's insurance, and in most cases, that company will pay for any medical costs or related expenses.
Unlike many other types of accident insurance, workers' compensation is not based on fault. That means if your injury was your fault, you will still be entitled to the workers' compensation provided by your employer. The only exception to this rule applies to intoxicated employees or employees who intentionally harm themselves or others.
If you are injured and prevented from working, but your employer or the insurance company is disputing your eligibility for workers' compensation, you may be entitled to disability benefits. You cannot usually recover any compensation for damages like pain and suffering unless someone directly contributed to your accident.
In general, workers' compensation should be easy to apply for and receive. However, in some situations, insurance companies and employers may cause problems for employees. To fight against false claims, you may want to retain a workers' compensation lawyer to help you.
How Do I File a Workers' Compensation Claim?
Accidents in the workplace often prove stressful and frightening. You may feel overwhelmed and initially unsure of what to do to get the help you need.
You need to take some very basic steps after an accident to ensure your safety and recovery as well as to recover the compensation that you need to cover the cost of your injuries.
Immediately seek medical attention after an accident. The most important thing is to ensure that you are okay. If anyone else was injured, make sure that individual receives medical attention too.
When you are receiving treatment, or afterward, inform the healthcare providers that you are dealing with a work-related injury. Provide them with the name of your employer.
Don't try to pay any medical bills. You will need to file all of them with your employer's workers' compensation insurance provider.
Keep records and receipts of your medical expenses and any related expenses, such as mileage or public transportation costs that may have resulted from your injury. You will need these to get full compensation.
Notify your supervisor in writing of the injury and how it happened.
File a claim with the Workers' Compensation Board as soon as possible. You only have two years to do this, so don't delay.
Once you have done your part to report the claim, your employer must do its part by reporting to the insurance company the extent of damages. If, for example, you only missed one day of work and needed no further medical attention past basic first aid, your employer is not necessarily required to report the injury.
After the employer reports the claim, the insurance company will begin the process of paying out benefits. If the insurer decides to contest your claim, the insurer must do so within 18 days of the injury or within 10 days of learning about the injury, depending on which is later. If the insurance company does not dispute your injury, the company will make payments every two weeks until you can get back to work.
Why Do Workers' Compensation Lawsuits Arise?
In most cases, receiving workers' compensation is a straightforward process; however, just like in any other type of accident, insurance companies may be hesitant to pay for workers' compensation if they think that they might get out of it.
There are two main ways insurance companies may try to get out of providing workers' compensation:
The insurance company and/or employer will claim that you were not actually injured while on the job.
The insurance company and/or employer will claim that you were not actually injured, that your injury is not as serious as you claim, or that your injury already existed and should not be paid for by workers' compensation.
In some cases, an employer may flag a claim as questionable as soon as it's filed, which will lead to an immediate investigation by the insurance adjusters. Ultimately, it is up to the insurance adjusters to determine a claimant's eligibility, so employers will always have to file regardless of their suspicions.
When the insurance adjuster receives the claim, the adjuster will carefully study medical records and tests. If he or she decides to dispute the claim, you will probably have to release recent medical records that prove that your injury did not occur before. Adjusters may also talk to witnesses of the incident to determine exactly what happened.
When an insurance company disputes a workers' compensation claim, it will lead to a lot of concern for you and your family who need the compensation to handle your mounting bills. That's where lawyers become so important.
If your injury leads to a permanent disability, your doctor will give your disability a rating. In some cases, the insurance company may disagree with the rating and force you to see an independent medical examiner. This is an attempt to reduce your benefits by claiming that your injury is less serious than was originally claimed. In such a situation, your lawyer will help you prepare for the examination and provide the necessary support to your initial doctor's rating.
What Are the New York Laws Surrounding Workers' Compensation Claims?
New York has strict workers' compensation laws. If employers fail to follow the laws, you may qualify to file claims against your employer directly.
In New York, employers can be sued for failing to provide workers' compensation. They must provide coverage to all employees, even independent contractors under certain circumstances.
New York workers' compensation pays for the basic needs after a work-related accident. However, it may not always provide enough to cover all of your losses. You may have the right to sue your employer if workers' compensation does not pay for all of your expenses.
New York workers' compensation insurance benefits cover:
Medical costs. Any trips to the emergency room or another clinic, as well as ongoing costs and treatments, will be covered by workers' compensation.
Lost income benefits. Your employer cannot pay you if you are out of work for a long time. In New York, you can receive up to 75 percent of your previous wages. If you can work a less intensive job at the same company, you may receive two-thirds of your previous earning wage from workers' compensation.
Short- or long-term disability. If you need time off to recover, your workers' compensation may pay disability for you. If you have a long-term disability, you might receive compensation for long-term treatments. If you can't work at all due to your injury, workers' compensation may pay for up to two-thirds of your weekly wages while you are disabled.
Occupational illness. If you were exposed to chemicals or some other substance at work that led to illness, you likely qualify to receive workers' compensation.
Funeral expenses. In the case of a death on the job, workers' compensation will cover funeral expenses to help your family recover.
Workers' compensation covers most eventualities. However, as you can see, you may receive compensation for many years if your injuries are serious. Insurance companies may resist paying claims for a long time and may dispute a more serious claim that will cost them more money.
If the insurance company attempts to dispute your claim, the case will likely go before a judge practiced in workers' compensation law. The judge will determine whether the claim is legitimate or not based on evidence from witnesses and medical records. If either you or the insurance company disagrees with the judge's ruling, you may appeal to have it reviewed by members of the Workers' Compensation Board.
What Are Settlement Options in Workers' Compensation Claims?
There are two options for obtaining a settlement without having to file suit. If you and the insurance company agree on how much you are owed because of your injuries, you can sign a stipulation agreement. You will then receive regular payment for the amount agreed upon.
The other option is a Schedule 32 settlement. In this case, you will agree to settle the claim with the insurance company in exchange for a lump sum.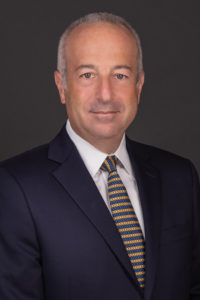 In either option, a qualified judge will review your settlement to determine that it is reasonable and clearly understood by all parties. Once the judge approves the settlement, you will get your compensation and can finally move forward with your life.
However, in both cases, your settlement will be final, which means that you want to make sure that your settlement actually covers the full cost of your injuries. Hiring a workers' compensation lawyer is the best way to ensure that you don't get cheated by the insurance company.
Why Do I Need a New York Workers' Compensation Lawyer?
Handling a workers' compensation claim can prove challenging. Insurance companies have a lot of experience disputing claims in an attempt to pay out as little as possible. They may also try to trick you into taking a settlement that doesn't cover the full cost of your injuries.
Accidents at work usually result in serious, long-term pain and suffering. While you can't claim pain and suffering damages from workers' compensation, you may ameliorate some of the damage by getting the payments necessary to help settle all of your medical bills. However, this is often a long and complicated process.
The personal injury lawyers at Finkelstein & Partners understand the pain that's often associated with this process. We know that you have already suffered a great deal because of your accident. You don't want to go through the added stress of fighting an insurance company that doesn't want to negotiate fairly.
If your workers' compensation claim has gone awry, don't hesitate to reach out to us. We have been working with insurance companies for years and know how to deal with all of the issues that come up in workers' compensation cases. We will help you build your best case and receive the compensation that is rightfully yours after what you have been through.
Contact Finkelstein & Partners online today or call us at (315) 453-3053 to get the help you need settling your workers' compensation claim.