Syracuse Personal Injury Attorney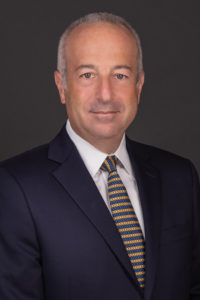 Did you get into an accident in Syracuse? Are your injuries making it difficult to return to work or resume your active lifestyle? Are creditors and insurance companies pressuring you?
You do not have to face this alone. Your accident was not your fault and you don't deserve to pay financial consequences for someone else's negligence. Even if you think you might be partly to blame for your accident, a Syracuse personal injury lawyer from our law firm can help. Contact Finkelstein & Partners today for a free consultation regarding your Syracuse personal injury claim and how we can help you get the compensation you deserve.
Why Choose Our Syracuse Personal Injury Lawyers?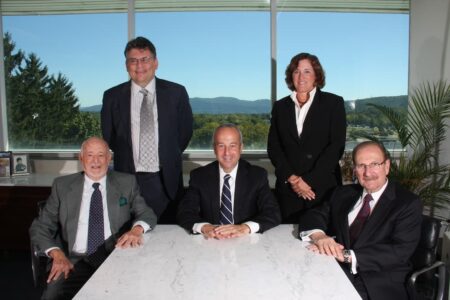 If an accident in Syracuse injured you, an experienced Syracuse personal injury lawyer from Finkelstein & Partners can tell you more about our firm and how we can seek compensation for your injury.
Finkelstein & Partners has assisted thousands of injured clients throughout New York for more than 60 years.
Some of our recent results include:
A $9.25 million settlement for a client who suffered catastrophic injuries due to a company failing to have a policy for its employees regarding distracted driving. This policy failure resulted in a sales employee texting their manager while driving, which caused a multi-vehicle accident.
A $7.5 million verdict for the family of a man who drowned when the owner of the Airbnb they were rented deceptively advertised a "safe" pond adjacent to the property and provided kayaks for renters to use. The pond featured power turbines that churned the water and made kayaking dangerous. Further, the Airbnb owner failed to provide personal floatation devices and advertised water recreation at the pond despite "No Swimming" signs posted nearby.
A $6.8 million jury award for a client who suffered severe injuries after a company's truck driver was tailgating in a construction zone and caused a four-car pileup.
We cannot guarantee results, but our Syracuse personal injury lawyers are ready to listen to your case and help you pursue the best possible outcome. Contact us today to see what we can do for you and your case.
Types of Syracuse Personal Injury Claims We Handle
If you sustained severe injuries in an accident due to someone else's wrongdoing, you may seek compensation through a personal injury claim. Personal injury claims and injuries vary widely, and some of the common types of Syracuse injury claims we handle at Finkelstein & Partners include:
Along with the above types of personal injury claims, we also handle injury claims resulting from a variety of different types of injuries, including catastrophic injuries, child injuries, spinal cord injuries, and traumatic brain injuries.
Victims of such severe injuries are typically taken off guard by the event, and may not know where to turn for the compensation they deserve. If you've been injured in Syracuse and want to pursue compensation, you should wait no longer to contact the experienced personal injury attorneys at Finkelstein & Partners. In the meantime, read on for more information about personal injury claims and how you can increase your chances of getting the maximum compensation you deserve.
Ways People Suffer Personal Injuries in Syracuse
Personal injury law is an arena of different types of claims that generally involve negligence, defined as a failure to take proper care in a given set of circumstances. Here are some of the most common accidents that can result in a Syracuse personal injury claim.
Motor Vehicle Accidents
More than 150 motor carriers and package carriers service the Syracuse area, arriving in and traveling out of the area on its major interstates. This means that Syracuse traffic often features commercial trucks, which have longer stopping distances, significant blind spots, and a propensity to roll over due to high centers of gravity.
Because of the size discrepancy between these trucks and other vehicles on the roadway, those most often injured in accidents involving commercial trucks are the passengers of other vehicles.
In addition to truck traffic, Syracuse roadways often see more traffic involving passenger cars in the months between August and May, when students return to classes at Syracuse University. Many of these students are new to the city, making them unfamiliar with the roadways. Syracuse frequently sees accidents resulting from roadway unfamiliarity, relatively inexperienced drivers, and alcohol-impaired drivers.
The legal team at Finkelstein & Partners regularly assists clients injured in Syracuse car accidents or other motor vehicle accidents involving commercial trucks, taxis or rideshares, motorcycles, bicycles, and pedestrians.
Nursing Home Abuse
Nearly two dozen nursing homes in or near Syracuse, including Iroquois Nursing Home (called Syracuse's deadliest nursing home) and the Syracuse Home Association, offer an array of services for its residents.
All nursing homes in the area legally must treat the resident with dignity and respect, keep them free from abuse, neglect, or chemical restraint, and sufficiently staff the facility to meet the health, social, and psychological needs of its residents.
Facility understaffing is one of the most common issues leading to a resident becoming injured due to abuse or neglect by a nursing home. Insufficient staffing leaves residents without the assistance they need when standing or walking. Understaffed nursing homes leave incontinent residents to sit in soiled clothing. They make under- or overmedication errors. Residents may wander away from the facility.
The companies managing these facilities are more likely to improperly vet new hires to ensure they have the education, experience, and training needed to properly perform their jobs. High staff turnover is another problem that leads to new and overworked employees.
Medical Malpractice
Medical malpractice occurs when a healthcare provider makes an error resulting in a patient's injury.
Some of the most common types of incidents that can lead to a medical malpractice claim at St. Joseph's Health, Upstate University Hospital, or any of the other medical facilities in or near Syracuse include:
Diagnosis errors, including delayed diagnosis or misdiagnosis.
Medication errors include providing the wrong medication for the patient or the wrong dose.
Surgery errors include errors in the administration of anesthesia, wrong-site surgery, wrong-patient surgery, or even the leaving of a surgical tool, sponge, or towel in the body cavity after surgery.
Birth injuries, such as those caused by a doctor failing to diagnose and adequately treat a medical condition that compromised the health of the mother or infant, failing to perform a timely C-section when indicated, or failing to properly monitor the infant for medical concerns after birth.
Failure to provide adequate follow-up care for patients after surgery or a new medication.
Failure to adequately explain the known risks and complications of a recommended procedure when the patient may have requested an alternative treatment option if they had all the pertinent information.
Premises Liability Accidents
Premises liability refers to the responsibility of property owners or managers to keep the property free of hazards that can cause injuries to guests. With heavy winter snow, a common type of premises liability claim in Syracuse is a slip and fall accident resulting from wet or icy walkways or wet floors in retail buildings and restaurants.
In addition to slip and fall accidents, some of the other types of premises liability matters that can result in a personal injury claim include:
Swimming pool accidents
Injuries caused by fires and floods in buildings
Elevator and escalator accidents
Failure of the property owner to provide adequate security
Dog bites, which the dog owner's homeowner's or renter's insurance policy usually pays for
A personal injury lawyer can help you make sense of the aftermath of a premises liability accident. They can help you hold negligent property owners accountable for the dangerous conditions in their stores.
Construction Accidents and Other Workplace Injuries
Construction projects involving roadways and buildings frequently occur in Syracuse, and the construction industry accounts for about 4 percent of total employment in the city. Construction is routinely the most dangerous workplace industry, with risks that include falling, electrocution, objects striking them, hazardous equipment and vehicles, or being caught in equipment.
Workplace injuries are usually not compensated through the personal injury claims process but rather by New York worker's compensation. Worker's compensation is a type of no-fault insurance policy that most employers in the state are required to provide for their employees. It provides medical treatment, wage replacement, and even survivor benefits if a worker dies of injuries sustained on the job.
There are certain occasions when the personal injury claims process would be the appropriate avenue for compensating an injured worker. This type of accident generally involves negligence from a third party, which is someone who is not a coworker or employer of the injured person.
One example would be a construction worker injured in a work zone due to a negligent driver passing through the zone.
The legal team at Finkelstein & Partners can help injured workers with worker's compensation claims and personal injury claims.
Our Syracuse Office Location
Syracuse Accident Statistics
Syracuse is a strategic location for commerce, with around 136 million people living in a 750-mile radius of the city, in places like Boston, New York City, Philadelphia, Baltimore, and Toronto. Two major interstate routes run through the city: the New York Thruway (Interstate 90) going east-west and Interstate 81 going north-south. More than 20,000 students attend Syracuse University, and the city's airport stays busy, with around 250 daily flights provided by seven major carriers.
Unfortunately, for all of the positives offered in Syracuse, there are many ways that someone's negligence can cause injuries to another person. Syracuse is the county seat of Onondaga County, and the New York State Department of Health has published the following accident statistics for Onondaga County and the Syracuse area:
On average, the Syracuse area experiences the following each year:
1,832 emergency room visits from injuries resulting from motor vehicle accidents
144 hospitalizations for motor vehicle accident injuries
25 traffic-related fatalities
Motor vehicle accidents are one of the leading causes of death in Onondaga County, resulting in more than $17 million spent annually on emergency room, hospital, and medical treatment costs. Vehicle accidents are also a leading cause of traumatic brain injuries, and both speeding and alcohol impairment have been cited as the two most common factors that cause serious vehicle accidents in the area.


Source: www.itsmr.org
What Types of Personal Injuries Do People Suffer in Syracuse?
People can suffer a wide range of injuries in accidents in Syracuse. The types and severity of injuries often depend on the nature of the accident or injury-causing event, the overall health and age of the victim, and other factors. Some of the common injuries we help people recover compensation for at Finkelstein & Partners include:
Whiplash: Neck injuries such as whiplash are caused by a sudden back-and-forth movement of the neck and are often associated with car accidents, particularly rear-end car accidents.
Fractures: Broken bones can result from accidents or trauma, such as car accidents and slip and fall accidents.
Sprains and Strains: Injuries to muscles, tendons, or ligaments can arise due to overstretching or overuse.
Cuts and Lacerations: Sharp objects can cause deep wounds that require immediate medical attention.
Traumatic Brain Injuries (TBIs): Head injuries can result from a blow to the head or striking the head against a hard object. It can cause damage to the brain, resulting in chronic debilitating conditions.
Spinal Cord Injuries: Damage to the spinal cord can lead to paralysis, loss of sensation, and other serious complications.
Burn Injuries: Damage to the skin and underlying tissue can be caused by heat, chemicals, electricity, or radiation.
Internal Organ Injuries: Blunt force trauma can damage organs within the body, leading to internal bleeding and other life-threatening conditions.
Amputations: Accidents can severe a limb completely at the time of the accident, or the injury may be so severe it requires the limb to be amputated.
Soft Tissue Injuries: Damage to muscles, ligaments, and tendons can occur from strains, sprains, or overuse.
Eye Injuries: Various accidents can cause damage to the eyes, which can result in vision problems or blindness.
Crush Injuries: These injuries occur when a body part is squeezed between two heavy objects or surfaces. They can also lead to amputations.
Degloving Injuries: Some accidents can tear the skin away from underlying tissues, such as getting your hand caught in a machine at work.
Electrical Injuries: Construction workers in particular can suffer harm caused by electric shocks, often resulting in burns and other complications.
Frostbite: Some people must work in wintry weather. Tissue damage caused by exposure to extremely cold temperatures can severely damage the skin and may require amputation of fingers, toes, and other extremities.
Nerve Damage: Injuries can result in damage to nerves, leading to pain, numbness, or loss of function.
Joint Injuries: Damage to joints often leads to pain, limited mobility, and chronic conditions like arthritis.
Respiratory Injuries: Damage to the respiratory system can result from inhaling harmful substances, such as asbestos and silica.
Scarring and Disfigurement: Even after their injuries heal, people can be left with permanent marks or changes to the appearance of their skin or body.
Broken Teeth and Dental Injuries: Injuries to the teeth and mouth often occur in accidents involving facial trauma.
Psychological and Emotional Trauma: Along with physical injuries, people can suffer injuries to their mental well-being due to traumatic events, accidents, or personal experiences. Examples include anxiety, depression, mental anguish, and 

Post-Traumatic Stress Disorder (PTSD)
Remember that the severity and specific injuries can vary widely depending on the type of accident and the circumstances involved. If you've suffered any of these injuries due to an accident caused by someone else's negligence, it's important to consult with a qualified personal injury attorney to understand your rights and options for compensation.
What Should I Do After an Accident in Syracuse?
If you've been involved in an accident in Syracuse, it's important to take certain steps to protect your well-being, gather information, and preserve your legal rights. Here's a guide on what to do after an accident:
Ensure Safety: Check yourself and others for injuries. If there are serious injuries, call 911 for medical assistance. If it's safe, move to a safe location to avoid further danger from traffic or other hazards.
Contact Authorities/Report the Accident: If the accident involves a motor vehicle, call the police to report the accident. They can create an official report that may be important for insurance claims or legal matters. If it's a slip-and-fall accident, notify the property owner or store manager. If the accident happened at work, notify your employer right away.
Exchange Information: For motor vehicle accidents, exchange contact and insurance information with all involved parties. Get names, phone numbers, addresses, license plate numbers, and insurance details.
Gather Evidence: Take photos of the accident scene, vehicle damage, injuries, road conditions, and relevant signage. Collect contact information from witnesses who saw the accident.
Don't Admit Fault: Avoid admitting fault, even if you believe you were partially responsible. Statements made at the scene can later be used against you.
Seek Medical Attention: Even if you feel okay, it's a good idea to see a medical professional to rule out hidden injuries. Some injuries might not be immediately apparent. Also, you will need documentation you sustained an injury and received treatment to file an injury claim.
Notify Your Insurance Company: Contact your insurance company to report the accident. Provide factual details, but avoid speculating about fault.
Preserve Evidence: Keep all records related to the accident, including medical bills, receipts for vehicle repairs, and any correspondence with insurance companies.
Follow Medical Advice: If you received medical treatment, follow your doctor's advice and attend follow-up appointments.
Document How Your Injuries Have Impacted Your Life: Keep a detailed record of your injuries, medical treatments, and any impact on your daily life in a personal journal. This can be compelling evidence in your case.
Be Cautious with Insurance Adjusters: If contacted by the other party's insurance company, be cautious about what you say. It's often a good idea to consult your attorney before giving a recorded statement.
Consult an Attorney: If you sustained injuries or significant damages, consider consulting a personal injury attorney. They can guide you through the legal process and help protect your rights.
Be Mindful of Time Limits: New York has a statute of limitations for filing personal injury claims and other deadlines may apply. It's important to understand the time limits that apply to your situation, and an attorney can answer your questions and advise you on the best course of action.
Remember, each accident is unique, and the steps you take can have a significant impact on your ability to seek compensation for damages. If you're unsure about what to do after an accident in Syracuse, seek legal advice from an experienced Syracuse personal injury attorney who is familiar with local laws and regulations.
How Do I Know If I Have a Case? Determining the Liable Party After a Syracuse Accident
Whether you were hit by a truck at Buckley Road and Russell Avenue (one of the most dangerous intersections in Syracuse) or you fell and suffered serious injuries due to a safety hazard in a bar, restaurant, or hotel, bringing a personal injury claim can help you obtain compensation for your injuries.
A personal injury claim starts by identifying the parties responsible for the accident that you can hold liable for damages—i.e., legally responsible for paying compensation to a victim. At Finkelstein & Partners, we start with a comprehensive evaluation of prospective clients' cases to determine who may have caused or contributed to an accident.
In general, establishing liability requires showing that a party:
Had a duty of care to the victim at the time of the accident. In a premises liability claim, for example, the owner of the premises owes patrons a duty to keep the premises safe and warn of safety hazards. Additionally, all drivers have an inherent duty to act responsibly behind the wheel and avoid causing harm to others.
Violated their duty of care. In the premises liability example, that violation of the duty of care may present as a failure to take care of maintenance tasks, such as cleaning up a spill, that could have prevented the injury-causing accident. But what constitutes a violation will depend on the purpose of the premises. For example, a venue owner may violate their duty of care by failing to provide adequate security for a venue or event. A store might violate its duty of care by failing to clean up a spill or fix a pothole in the parking lot. In motor vehicle accidents, the driver could violate their duty of care by speeding, texting, or driving drunk.
Caused the victim's injuries because of the duty of care violation. Even if a premises owner, vehicle driver, or other presumably at-fault party violated their duty of care, the violation must cause the victim's injuries–and you must have suffered compensable damages as a result.
Determining these elements depends upon all of the unique facts in a given case. Finkelstein & Partners evaluate all evidence related to a claim, from witness statements or video testimony to the scene of the accident itself, to determine who may be held liable in a Syracuse personal injury case.
What Types of Compensation Is Available in a Syracuse Personal Injury Claim?
In a Syracuse personal injury claim, you may be eligible for various types of compensation, known as "damages," depending on the circumstances of your case. These damages aim to provide financial recovery for the losses and harms you've suffered due to the accident or incident. Here are the main types of compensation that could be available:
Medical Expenses: This includes the cost of medical treatments, hospital stays, surgeries, medications, rehabilitation, physical therapy, and any future medical expenses related to your injuries.
Lost Wages: Compensation for the income you lost due to being unable to work because of your injuries. This can also cover future lost earning capacity if your injuries affect your ability to earn in the long term.
Pain and Suffering: Non-economic damages intended to compensate you for the physical pain, emotional distress, and suffering caused by the accident and your injuries.
Emotional Distress: Compensation for psychological and emotional trauma resulting from the accident, such as anxiety, depression, and post-traumatic stress disorder (PTSD).
Property Damage: Reimbursement for the cost of repairing or replacing damaged property, such as a vehicle or personal belongings, that was involved in the accident.
Loss of Consortium: Compensation for the impact of your injuries on your relationship with your spouse or family members, including loss of companionship, affection, and support.
Punitive Damages: In cases of extreme negligence or intentional misconduct by the responsible party, punitive damages may be awarded to punish the wrongdoer and deter similar behavior in the future.
Disfigurement and Scarring: Compensation for any visible scars or disfigurement resulting from the accident or injury.
Loss of Enjoyment of Life: Compensation for the loss of ability to enjoy activities and hobbies you previously participated in due to your injuries.
Wrongful Death Damages: If the accident led to the death of a loved one, eligible family members may seek compensation for funeral and burial expenses, loss of financial support, and emotional distress.
Legal Fees and Costs: In some cases, you might be entitled to reimbursement for your attorney's fees and the costs associated with pursuing your personal injury claim.
It's important to note that the availability and amount of compensation can vary widely based on the specifics of your case, such as the severity of your injuries, the degree of fault, and the extent of damages. Consulting with a skilled personal injury attorney in Syracuse can help you understand your rights and the potential compensation you may be entitled to. They can guide you through the legal process and work to secure the best possible outcome for your case.
How Much Is My Claim Worth?
This is a common question we get from clients, and it's nearly impossible to determine exactly how much compensation you will receive because of the various factors involved. However, the legal team at Finkelstein & Partners is committed to helping our clients recover maximum compensation, and we promise to fight hard for you throughout the process to improve your odds of getting all you need and deserve.
Syracuse Personal Injury FAQ
---
Injured In an Accident? Contact Our Syracuse Personal Injury Lawyers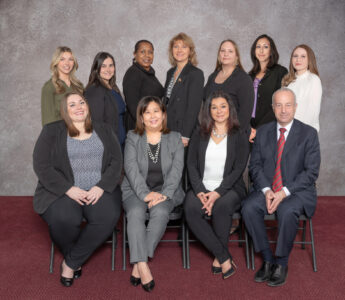 A personal injury claim is complex and many individuals who attempt to navigate this process independently wind up overwhelmed. Finkelstein & Partners prides itself on being a big enough firm to handle even the most high-powered insurance companies while retaining the small firm feel through personalized services and guidance. Each client receives a legal team led by an experienced personal injury attorney that works together to efficiently gather the information and evidence needed to prove your claim.
Let a Syracuse personal injury lawyer answer the many questions you likely have about your case and tell you more about our services. For your free case evaluation, contact us online or by calling (315) 453-3053.
Client Reviews
"Finkelstein & Partners did an awesome job. I had a great team of people who put me at ease through it all. No phone call was unanswered or emails. They got back to me each time I called or emailed." – Michael M.
"Thank you for all the personal help & time that everyone is giving to myself & my case. Everyone has taken their time to explain what is going in my opinion & have been very kind through this process." – Ed K.
Read more client testimonials here.
Resources
Syracuse Emergency Rooms
Be sure to get immediate medical attention from one of the area's emergency rooms or urgent care centers if you suffered serious injuries in Syracuse:
*Disclaimer – Finkelstein & Partners does not endorse these medical providers, nor do we profit from having them listed on our website.
Syracuse Courthouses
Neighborhoods We Serve in Syracuse
Downtown Syracuse (13202, 13261, 13201, 13244), Little Italy Syracuse (13208), Skunk City (13204), Eastwood (13206), Westcott (13210), Tipperary Hill (13204), Northside (13208), Scottholm (13224), Near Northeast (13203), Southwest (13202), Washington Square (13208), Southside (13205, 13202, 13207, 13250, 13251, 13204, 13252, 35907, 37171), Elmwood (13207), Strathmore (13207), Valley (13207), Lincoln Hill (13203)