Syracuse Personal Injury Attorney
Syracuse Office
108 West Jefferson Street,
Suite 401
Syracuse, NY 13202
315-453-3053

Review Us On Google
Finkelstein & Partners, LLP – Winning Serious Injury Lawsuits Since 1959
At Finkelstein & Partners, our skilled personal injury attorneys pride ourselves on offering the excellent representation needed to deal with large insurance companies and complex injury claims and providing each client the personalized attention their case deserves. We succeed by working together as a family and exercising care and attention toward all of our clients. With over sixty years of experience in personal injury law, we know how to provide our Syracuse personal injury clients high-quality legal representation so that they recover compensation, while also dealing with the aftermath of their serious injuries.
Determining the Liable Party After a Syracuse Accident
Whether you were hit by a truck at Buckley Road and Russell Avenue (one of the most dangerous intersections in Syracuse) or you fell and suffered serious injuries due to a safety hazard in a bar, restaurant, or hotel, bringing a personal injury claim can help you obtain compensation for your injuries.
A personal injury claim starts by identifying the parties responsible for the accident that you can hold liable for damages—i.e., legally responsible for paying compensation to a victim. At Finkelstein & Partners, we start with a comprehensive evaluation of prospective clients' cases to determine who may have caused or contributed to an accident.
In general, establishing liability requires showing that a party:
Had a duty of care to the victim at the time of the accident. In a premises liability claim, for example, the owner of the premises owes patrons a duty to keep the premises safe and warn of safety hazards.
Violated their duty of care. In the premises liability example, that violation of the duty of care may present as a failure to take care of maintenance tasks, such as cleaning up a spill, that could have prevented the injury-causing accident. But what constitutes a violation will depend on the purpose of the premises. For example, a venue owner may violate their duty of care by failing to provide adequate security for a venue or event. A store might violate its duty of care by failing to clean up a spill or fix a pothole in the parking lot.
Caused the victim's injuries because of the duty of care violation. Even if a premises owner violated their duty of care, the violation must cause the victim's injuries.
Determining these elements depends upon all of the unique facts in a given case. Finkelstein & Partners evaluate all evidence related to a claim, from witness statements or video testimony to the scene of the accident itself, to determine who may be held liable in a Syracuse personal injury case.
If you sustained severe injuries in an accident due to someone else's wrongdoing, you may seek compensation through a personal injury claim.
Personal injury claims and injuries vary widely. Some common injuries in Syracuse personal injury cases include:
Traumatic brain injury
Amputation
Broken bones
Dog bite injuries, including puncture wounds or rabies treatment
Victims of such severe injuries are typically taken off guard by the event, and may not know where to turn for the compensation they deserve. If you've been injured in Syracuse and want to pursue compensation, you should wait no longer to contact the experienced personal injury attorneys at Finkelstein & Partners. In the meantime, read on for more information about personal injury claims, our success in representing Syracuse personal injury victims, and for answers to some of the most frequently asked questions we receive about personal injury cases.
Syracuse Personal Injury Common Questions
You suffered serious injuries in Syracuse due to the negligence of another party—now what? Do you have the right to compensation? How much compensation do you really deserve?
At Finkelstein & Partners, we get these questions all the time in Syracuse personal injury cases. You should contact our firm with questions about your specific case. But, meanwhile, read below for answers to some of the most common general questions we receive from our Syracuse personal injury clients.
1. How can I recover after a Syracuse accident due to someone else's negligence?
If you suffered serious injuries in Syracuse due to another's fault, you should first focus on seeking medical attention for your injuries. Many people fear going to the hospital after a serious accident because they worry about the cost of medical care.
Going to the doctor, however, will help establish exactly when your injuries took place and what injuries you suffered, helping to establish the connection between the accident and your injuries. You will need this for any claim you eventually bring, and you can demand the cost of the medical care as part of your compensation. Furthermore, your doctor can recommend a course of treatment that will prevent you from inadvertently worsening your injuries, which could leave you liable for part of the losses you face.
Next, get in touch with an experienced Syracuse personal injury attorney as soon after your accident as possible. An attorney can help you identify your options for recovering compensation, and go on to represent you in court proceedings and settlement negotiations so that you can have the best chance of recovering compensation to cover all your expenses and harms.
2. What should I do if the liable party's insurance company offers me a settlement after my accident?
You may find yourself tempted to take a settlement offer as soon as one appears. Immediately after your accident, you may have substantial financial worries. You may lose your income even as your medical bills continue to rise.
Often, insurance companies will prey on such financial worries. They may even send out a settlement offer immediately after an accident, when a victim has had a chance to realize their potential financial losses but not down to a specific dollar figure, particularly in the long-term. Thus, victims may end up accepting low settlement offers that fail to reflect the compensation victims really deserve. If you accept an offer, it may prevent you from seeking future compensation for your injuries and leave you in a more difficult financial position.
Instead, it's in your best interest to contact an experienced Syracuse personal injury attorney before accepting an offer. Your attorney can discuss your right to compensation and help you make an informed decision about when to accept a settlement offer and when to continue to negotiate.
3. How long do I have to file a Syracuse personal injury claim?
In Syracuse, victims generally have three years from the date of an accident to file a personal injury claim before the statute of limitations prevents further action. However, there are exceptions to the statute of limitations, which may give you more time to file. Contact an attorney as soon as possible to learn more about how and when to file your claim.
4. How long does it take to get compensation in a personal injury claim in Syracuse?
You should expect it to take several months, and possibly years, to receive the compensation you deserve following a serious Syracuse accident. Your claim will go through several stages as you work with your attorney to file for and seek the compensation you deserve after serious injuries.
Investigation. Your attorney will need time to investigate your claim and determine what factors may have contributed to your accident and who all the liable parties may be.
Depending on what type of accident you suffered and the injuries you sustained, your attorney may need to look at:
The scene of the accident
Any video footage of the accident, including security camera, dashcam, or traffic camera footage
Witness statements
Your medical records, including your doctor's account of your injuries and the limitations you suffered because of the accident
In some cases, your attorney may need to bring in expert witnesses to analyze the cause of your accident and to distill all of the factors that contributed to your injuries. For example, after a car accident, your attorney might have an expert look over the damage to your vehicle and the other driver's vehicle, which could prove instrumental in reconstructing the accident and demonstrating which driver was responsible.
Healing. Knowing how much compensation you deserve depends in part on how well you heal. Sometimes, only time can tell. For some injuries, a doctor can give a relatively accurate view of your future prognosis early on. Other injuries, however, may make it more difficult to predict your recovery. An incomplete spinal cord injury, for example, can take a doctor up to six months to predict how much mobility you will eventually recover. If you suffer a traumatic brain injury, your recovery could take many months, and it may be some time before your doctor can fully identify the challenges and expenses you will face in the future.
Until your doctor can give you an accurate assessment of your future prognosis and what your long-term medical bills will look like, you may not want to move forward with your personal injury claim. Your attorney may recommend waiting until you can make a complete compensation demand.
Negotiation. You want to maximize the compensation you can receive for your injuries. The insurance company covering the liable party, or in some cases the liable party itself, wants to minimize the amount it has to pay out. Both parties usually want to settle, rather than take a case all the way through to trial, so that they can better control the results. You may go through several rounds of negotiation before you arrive at a reasonable agreement on the compensation you will receive. The more there is for the defendant to lose, the more negotiation and time it takes to settle your case.
Court, if necessary. If you cannot settle your personal injury claim through negotiation with the defendants, you may need to take your claim to court. Going to court may substantially extend the process, as there are many stages—for example, pretrial motions, discovery, etc.—and as you will need to wait for a court date for the final trial.
5. Will my Syracuse personal injury claim have to go to court?
Most of the time, defendants want to settle out of court, if they can. Going to court may significantly increase the liable party's legal expenses, and most of the time, insurance companies want to avoid that as much as possible. However, some personal injury cases do have to go to court. If your claim needs to go to court, having an experienced personal injury attorney on your side can prove crucial in helping you make a successful case.
6. Do I have to talk to the insurance company?
The insurance company that covers the liable party will want to take a statement from you about the accident. The insurance company may want to know what led to the accident, what injuries you suffered, and information about your medical bills and activities.
Contact an attorney before speaking to the insurance company or giving a statement. Often, insurance companies will try to use your statement against you to minimize the compensation you receive for your injuries. An attorney can represent you in any interactions with the insurance company. An attorney can also take over negotiations and other interactions with the insurance company for you.
Evaluating Compensation in a Syracuse Personal Injury Claim
The amount of compensation a Syracuse personal injury victim may receive cannot be guaranteed and can be hard to predict. However, an attorney can tally the expenses and harms that you faced because of your accident to give a better idea of how much compensation you could recover.
In most Syracuse personal injury claims, a victim may recover:
Medical expenses
Lost wages
Other economic losses
Pain and suffering
In evaluating your case, Finkelstein & Partners can determine all expenses and harms in your case so that you can maximize your recovery.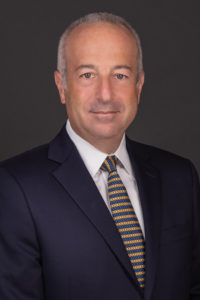 Our Personal Injury Claim Results
At Finkelstein & Partners, we have helped many clients recover the critical compensation following serious injuries. We cannot guarantee the results of your personal injury claim. We can, however, offer a high standard of service and support to all of our clients, helping them maximize the compensation they receive.
Just a few examples of past results include:
$34.3 million awarded to a patient whose prolonged use of two medications led to breast cancer
$28.3 million awarded to a roofer who fell off a roof due to the negligence of his employer and the lack of appropriate safety equipment
$16.5 million awarded to the family of a victim who died because of severe negligence on the part of a product manufacturer
$13.5 million awarded to the victim of a motor vehicle accident
Our firm can help you with a wide range of claims, from motor vehicle accidents and premises liability claims to product liability and medical malpractice cases. Contact Finkelstein & Partners today to connect with an attorney, ask about your case, and discuss your potential avenues for recovery.