Rochester Personal Injury Attorney
Every day, throughout Rochester, preventable accidents and incidents cause serious and fatal injuries to innocent victims. Vehicles crash on I-490. Patrons slip and fall at Neighborhood of the Arts restaurants and shops. Heavy equipment malfunctions on construction sites in the East End. Unleashed or unruly dogs bite children in backyards from Swillburg to Maplewood. And on and on.
The injured victims of these accidents and incidents deserve compensation for their injuries and losses from the at-fault parties. Finkelstein & Partners LLP is a Rochester personal injury law firm that can help them get it.
Contact us for a free case evaluation with an experienced Rochester personal injury attorney.
The Rochester Personal Injury Cases We Take
Finkelstein & Partners represents Rochester clients who have suffered harm in a wide array of harmful accidents and incidents, including:
Motor vehicle accidents. Car accidents, truck, bus, and motorcycle accidents inflict a heavy toll in Rochester. In a recent year, 34 fatal crashes and more than 4,300 injury-causing crashes happened on Rochester-area roads. Many of those accidents happened because of the harmful, wrongful conduct of someone other than the crash victims. At Finkelstein & Partners, we hold those at-fault for preventable crashes accountable.
Medical malpractice. Rochester medical professionals have an obligation to provide their patients a minimum acceptable standard of care and treatment. Medical malpractice occurs when doctors and healthcare workers do not live up to that standard, and patients suffer injuries, illnesses, and health complications. Our team of experienced medical malpractice lawyers possesses the knowledge and skill to secure compensation for patients harmed by substandard care.
Nursing home abuse and neglect. Rochester nursing home residents constitute one of our most vulnerable populations. Misconduct and carelessness by nursing home staff can harm residents physically, emotionally, and financially, and must never go unaddressed. The team at Finkelstein & Partners advocates for nursing home residents and their families to remedy that harm.
Premises liability/slip-and-fall. Hazardous conditions on residential, commercial, and public property in Rochester put all of us at risk of injury. Property owners, tenants, and management companies owe everyone a duty to take reasonable steps to prevent those conditions from causing someone harm. At Finkelstein & Partners, we fight to make sure anyone wrongfully injured on someone else's property receives compensation.
Workplace accidents and hazards. Rochester workers deserve safe and secure workplaces. Accidents that leave them injured and unable to work inflict harm that causes ripple effects through families, communities, and the local economy. Our team works to make sure injured workers receive the workers' compensation benefits they deserve, and any other compensation to which New York statutes entitle them, such as the state's scaffold law that protects construction workers.
Dangerous, defective consumer and industrial products. Rochester residents and workers use and consume all sorts of products in their everyday lives. They have every right to trust in the safety and reliability of those products. A product that contains a dangerous defect can cause unexpected and serious injuries to users, and manufacturers deserve to be held accountable for that harm. At Finkelstein & Partners, we have the experience and resources to pursue compensation from even the largest manufacturers, including major pharmaceutical companies.
Wrongful death. If an accident or incident in Rochester causes the untimely death, the victim's family may have the right to compensation through a wrongful death lawsuit. Our compassionate team has helped many grieving families seek justice and compensation for the tragic, preventable loss of a loved one.
This is not a complete list, of course. People can get hurt in virtually infinite ways. No matter how a preventable injury happens, the team at Finkelstein & Partners knows how to pursue compensation on the victims' behalf.
Common Severe Personal Injuries
Serious and fatal injuries can result from the accidents and incidents listed above.
Finkelstein & Partners has represented clients in legal actions seeking compensation for injuries including:
Traumatic brain injury (TBI) caused by a blow to the head or body that disrupts the normal function of the brain. A TBI may cause a loss of consciousness, or significant physical, emotional, or cognitive impairments, that victims and their families need financial assistance to confront and overcome.
Spinal cord injury (SCI) caused by violent impacts or dangerous health conditions frequently leave victims without sensation or function in parts of the body below the site of the injury. Treating and adapting to life with an SCI can cost a victim millions of dollars over a lifetime.
Amputations and crushed limbs, often the result of motor vehicle or industrial accidents, permanently disable victims and disrupt their lives in countless ways. In addition to causing severe pain and emotional trauma, these injuries also burden victims with significant costs.
Bone breaks and orthopedic injuries may heal in time, but not before causing significant pain and disruption of a victim's mobility and, often, income. When severe, these injuries may also require surgery and long-term rehabilitation, and may still leave victims battling chronic pain and physical limitations that impair their ability to work and enjoy their lives.
Internal injuries to vital organs frequently cause severe and life-altering health complications. Victims may need to change the way they live, eat, and get around to accommodate their injury, all of which can involve significant, unplanned-for expense.
Severe burns may leave victims needing months of expensive care and treatment at the Kessler Burn Center at the University of Rochester Medical Center. Skin graft surgeries and infections can draw out the healing process, and even then, victims may carry disfiguring scars on their bodies for the rest of their lives.
This is only a partial list of the types of injuries our team at Finkelstein & Partners can help Rochester personal injury victims address. Contact us today to learn how we might help you.
Taking Legal Action for a Rochester Personal Injury
At Finkelstein & Partners, our mission is to provide skilled, effective legal representation to victims of personal injuries, to secure maximum compensation for their injuries and losses.
Through personal injury lawsuits and other legal proceedings, our clients may have the right to receive payment for:
Medical expenses related to treating their injuries now and in the future, so that they can afford surgeries, hospital stays, long-term therapy, and prescription medications.
Wages and income they did not or will not earn because an injury keeps them out of work temporarily or permanently.
Other out-of-pocket expenses and financial losses they face now or in the future because of their injury, such as the cost of paying for in-home care, replacing damaged or destroyed property, or modifying a living space to accommodate a disability.
Pain, suffering, diminished quality of life, and harm to personal relationships inflicted on them by an injury they should never have suffered.
Sometimes, a Rochester court may also order payment of punitive damages to our client, if the at-fault party engaged in extreme or outrageous conduct resulting in our client's injury.
The Finkelstein & Partners team works closely with clients and their families to understand exactly how a personal injury has affected them. Through careful listening and diligent investigation, we aim to make sure that when we take legal action on our clients' behalf, we seek the maximum compensation available under New York law for every harm they have suffered.
We can never promise that our clients will receive the types of compensation outlined above, of course. Parties at fault and their defense lawyers and insurance carriers, often resist paying the money they owe for causing Rochester personal injuries. We can assure our clients, however, that if there is a way to secure compensation for their injuries, then we will find it and do our best to achieve a favorable outcome for their claims.
How We Can Help You
Victims of personal injuries in Rochester, and families who have lost loved ones in preventable accidents, have lots of choices when it comes to selecting a personal injury lawyer.
Why should they seek the help of the team at Finkelstein & Partners?
Here are a few important reasons: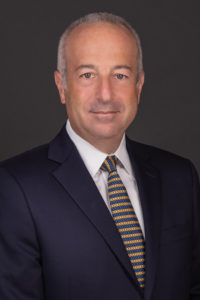 We prioritize transparency and responsiveness. At Finkelstein & Partners, we assign a case manager to every client we represent to serve as the client's point-person for information and answers about their case. We also give our clients around-the-clock access to their case files via an innovative online system, so that they can see what we see, and know what we know. Over our years of law practices, we have found that giving clients this level of transparency into our process helps to build trust, confidence, and strong, winning cases.
We mean business, and our opponents know it. With six decades of personal injury law practice under our belts, and tens of millions of dollars in financial recoveries for our clients, Finkelstein & Partners enjoys an unparalleled reputation as a law firm that can get results in even the most difficult cases against the most well-funded opponents. Defense lawyers and insurance companies know to take our team seriously, which helps us to obtain top-dollar settlements and judgments for our clients.
No fee unless we win for you. Finkelstein & Partners represents clients on a contingent fee basis. We do not charge our clients a dime up-front, and we do not bill them hundreds of dollars per hour like some law firms might. Instead, we only receive a fee for our services if we succeed in securing payment for our clients. If you don't get paid, then we don't get paid, plain and simple.
To get a sense of what it's like to have Finkelstein & Partners on your side as a Rochester personal injury victim, read these testimonials from some of our former clients. They praise our compassion, diligence, clear communication, and professionalism. They appreciate the convenience and responsiveness of our case managers and the skill and know-how of our attorneys.
About Finkelstein & Partners
Since 1959, Finkelstein & Partners lawyers have represented clients throughout Upstate New York in legal actions seeking compensation for personal injuries. Our team works tirelessly to hold individuals, corporations, and institutions to account for wrongful actions that harm innocent victims.
We also get results, which have recently included:
Our past achievements for our clients do not guarantee the outcome of future personal injury cases we might handle in Rochester. They do, however, show that our team of experienced personal injury lawyers possess the knowledge, skill, and resources to win the toughest cases and to get top-dollar results.
Skilled, Hard-Working Rochester Personal Injury Lawyers
You cannot predict if or when a personal injury may disrupt your life in Rochester, but you can choose to hire a personal injury lawyer who has the knowledge, skill, experience, and reputation to secure maximum compensation on your behalf.
For more than 60 years, Finkelstein & Partners has taken the side of personal injury victims in lawsuits throughout Upstate New York. We're a big enough firm to face down the most powerful defendants, but small enough to provide our clients with personalized service tailored to their unique needs.
If you or a loved one suffered an injury in Rochester because of someone else's careless or reckless actions, then contact Finkelstein & Partners LLP online or call us at 877-487-2897 to learn about your potential rights to compensation. Do not wait. The sooner you connect with an experienced personal injury lawyer, the better your chances of securing the compensation you deserve.
Rochester
104A Metro Park #8
Rochester, NY 14623

Review Us On Google
Finkelstein & Partners, LLP – Winning Serious Injury Lawsuits Since 1959