Albany Personal Injury Lawyer
1707 Central Avenue
Albany, NY 12205
518-452-2813

Review Us On Google
Finkelstein & Partners, LLP – Winning Serious Injury Lawsuits Since 1959
Accidents happen every day throughout Albany. Fortunately, for many, these accidents only result in minor bumps and bruises. In truth, they probably cause a larger blow to the ego than anything else.
Yet, what if you are not part of the lucky few? What happens when these accidents result in devastating injuries, debilitating pain, and astronomical medical expenses that turn your life upside down? Worse yet, what if these accidents are not even your fault, but rather the result of another person's reckless, careless, or negligent actions?
If you were harmed by a personal injury in Albany, you likely want to understand your legal rights and your options for getting compensation for the losses you endured. However, know that you do not have to try to figure out all these complex issues on your own. At Finkelstein & Partners, our personal injury attorneys are here for you, ready to fight for our Albany neighbors' rights and the damages they deserve.
Common Types of Personal Injury Accidents in Albany
Personal injury is an extensive and broad field of law that includes several types of accidents and injuries. However, a few types of injury cases in Albany are more common than others.
They typically include:
Automobile accidents: Car crashes are the leading cause of death in the first three decades of Americans' lives. The result is over 96 deaths every day and more than 2.3 million hospitalizations every year due to vehicle-related injuries. In general, these vehicle collisions occur when another motorist collides with another car, animal, debris, pedestrian, or some stationary obstruction such as a pole or building. These car accidents often result in significant injuries, property damage, and even death.
Truck accidents: Including semi-trucks, 18 wheelers, tractor-trailers, and other commercial vehicles.
Motorcycle accidents: Motorcyclists are particularly vulnerable to injuries from a crash caused by the negligence of other drivers.
Slip and falls: These slip and fall accidents are premises liability claims based on an individual slipping on someone else's land or property and suffering an injury from the fall.
Product liability accidents: These accidents occur when a seller or a manufacturer places a defective product in the consumer's hands, and their customers hold them responsible for the injuries that result from the defective product. One thing to note about these product liability claims is that everyone in the distribution chain can be held accountable for the harm.
Medical malpractice cases: Medical malpractice cases deal with injuries that result from a medical professional's inappropriate treatments or negligence. Typically, these cases require the victim to show that the doctor owed them a duty of care, the doctor was negligent, their negligence caused the victim's injury, and consequently, the victim suffered substantial damages.
Wrongful death claims: These wrongful death claims are a unique kind of lawsuit that occurs when an individual dies because of another person's intentional or negligent actions. As a result, the decedent's estate or family members can file a lawsuit against those liable for their loved one's death and pursue appropriate damages.
Premises liability: Claims that involve injuries sustained on the premises negligent property owner.
Bus accidents: Claims that involve victims of public transportation collisions.
Other practice areas
Common Injuries Resulting From an Albany Personal Injury Accident
Unfortunately, personal injury accidents can result in significant harm to almost any part of the body.
However, typically, these accidents result in:
Traumatic brain injury (TBI)
Head and neck injuries
Spinal cord damage
Broken or fractured bones
Internal bleeding
Internal organ damage
Deep lacerations
Back injuries
Contusions
Soft tissue injuries
Burns
Post-traumatic stress disorder
Bringing a Valid Personal Injury Claim in Albany
If you suffered harm because of another person's reckless actions, you deserve compensation for the injury and losses you sustained. However, before you can collect this money, you must first prove that the other party was responsible for the accident and the injuries that resulted. To do this, you need to show that your injuries resulted from intentional or negligent acts.
To prove that the at-fault party was negligent, you need to demonstrate:
Duty: The liable party owed you a duty of care to prevent or avoid causing you any harm.
Breach: The liable party breached this duty of care.
Causation: This breach was the proximate and direct cause of your injury.
Damages: This injury led you to suffer measurable losses and damages.
Once you can prove these elements and show negligence, you establish that the at-fault party's actions deviated from those that a reasonably prudent individual would have made under similar circumstances. However, you must also understand that not all injuries result in actionable claims; sometimes, they are simply accidents that are not addressable in court.
When you work with the Albany personal injury attorneys at Finkelstein & Partners, you will not have to try to prove this negligence on your own. Once hired, our lawyers can promptly get to work investigating your accident, determining whether you have a viable claim, and figuring out what happened and who was at fault for the harm you endured.
Damages Resulting From an Albany Personal Injury Lawsuit
If you were harmed in an Albany personal injury accident, you may be entitled to certain types of compensation, including economic, non-economic, and punitive damages.
Economic damages: These damages include the actual and verifiable losses that result from an accident.
They typically include:
Medical expenses including past, present, and future medical costs such as doctor visits, prescription medications, surgeries, and hospital stay
Lost wages
Lost earning capacity
Personal property losses
At-home nursing care
At-home replacement services such as child care services
Rehabilitative services such as occupational therapy and physical therapy
Other out-of-pocket expenses
Non-economic damages: These damages also involve losses resulting from the accident. However, these losses are somewhat subjective and often hard to quantify.
They include:
Pain and suffering
Mental anguish
Loss of companionship
Loss of consortium
Loss of enjoyment of life and activities
Loss of a limb
Loss of reputation
Disfigurement
Scarring
Punitive damages: Unlike compensatory damages, which compensate victims for their losses, punitive damages punish defendants for their egregious and wrongful actions and deter them from committing this act again in the future. However, courts rarely award these damages. In fact, for a court to grant punitive damages in New York, the victim needs to show with clear and convincing evidence that the liable party acted with a complete disregard for their safety and health.
Actions to Take Following a Personal Injury Accident in Albany
The scene following a personal injury accident is often overwhelming, stressful, and nerve-wracking. The last thing on a victim's mind is what actions they need to take next. Unfortunately, you need to understand that the actions you take after an accident are critical in ensuring that you stay safe and that your legal rights remain protected.
That is why if you are ever in a personal injury accident in Albany, you need to make sure you:
Call 911
The first thing you need to do after suffering an injury in an accident is to contact 911. This is the quickest way to notify officials of the accident and get emergency medical staff to the scene. Once the police arrive, they can investigate the accident and document their findings in their police report. If you decide to pursue an injury claim, this report will provide you with critical evidence regarding what happened and who was at fault for your injuries.
Collect Evidence, if Possible
If you do not need immediate medical care and the area is safe, make sure to take as many pictures and videos of the accident scene as you can. This should include photos of your visible injuries, the accident's location, and any other vital details that can help show what happened. Additionally, if there were witnesses present who saw what happened, get their name and number. Their statements can help back up your claims.
Be Careful What You Say
As you are talking to people at the accident scene, you must watch what you say. You need to make sure you do not apologize for any part of the accident or discuss what you think happened. Instead, just make sure to get everyone's names and numbers and any other information you need. But do not make any definitive statements without first speaking to your lawyer, as they can end up negatively impacting your claim.
Keep a Journal
Following your accident, you must write down everything that happened in a journal. Over time, memories of an accident can fade. Fortunately, by documenting everything, you can preserve vital facts and key details. That is why you will want to jot down something in your journal every day regarding the incident, such as how you feel, the extent of your pain and suffering, the type of medical treatments you now need, and how this accident has affected your life.
The Statute of Limitations to Bring a Personal Injury Claim in Albany
The statute of limitations is a law that dictates the maximum amount of time an individual has to bring a claim following an alleged offense. If they do not bring this claim within that allotted time, they cannot pursue compensation for their losses.
In New York, the statute of limitations to bring a personal injury claim is three years from the accident date. If the victim dies, their personal representatives will only have two years to file a wrongful death claim from the date of their death. However, numerous exceptions to these laws, and even exceptions to the exceptions, can shorten or lengthen the time you have to file your case.
That is why, if you were harmed in a personal injury accident in Albany, you must speak to one of our experienced Albany personal injury accident lawyers immediately. At Finkelstein & Partners, we can help you figure out exactly how much time you have to file your case while also making sure we prepare all of your legal documents and file them before time runs out.
Albany Personal Injury Lawyer Common Questions
For more than 60 years, Finkelstein & Partners have been helping those injured in an accident recover the financial relief they need for the losses and damages they endured. We have listened to our client's worries and helped get them through these traumatizing situations by providing them the answers and the legal help they need.
If you were injured in a personal injury accident in Albany, we know you are going through a lot. That is why we have prepared these Frequently Asked Questions, where we will go over some common questions we often hear from clients regarding slip-and-fall accidents, car accidents, and other personal injury accidents that occur in Albany.
We hope these general answers provide the clarity and information you require to get through this challenging time. For answers to questions about your situation, please call us now for a free case evaluation.
1. If I was harmed in a car accident in Albany, what legal recourse options do I have?
New York follows a no-fault motor vehicle insurance system. This means that if you were harmed in an automobile accident, it doesn't matter who was responsible for the crash. You will have to file a claim with your own insurance company to obtain compensation for your damages. Usually, this no-fault insurance will cover up to $50,000 of your economic losses, including your medical bills, lost wages, and other out-of-pocket expenses. However, this insurance does not cover any of your pain and suffering or property damages that resulted from the car crash.
On the other hand, if you want to file a personal injury lawsuit against the at-fault motorist, you will first need to step outside the no-fault system by proving that your injuries meet New York's serious injury threshold.
2. What is New York's serious injury threshold, and how does it affect my car accident injury claim in Albany?
To step outside New York's no-fault insurance system, you need to prove that the harm you endured from the accident qualifies under New York's serious injury threshold.
This means that a serious injury had to result in:
A death
A dismemberment
A significant disfigurement of a body part
A broken or fractured bone
The loss of a fetus
A permanent loss of use of a body member or a body organ
A permanent restriction of the use of a body system or a body function
A medically determined injury that is not permanent but prevents the victim from performing their daily activities for at least 90 days within the 180 days following the accident.
Once you can show that you qualify under this serious injury threshold, you can pursue a lawsuit or a third-party claim against the at-fault party and go after the compensation you need.
3. If the insurance company is trying to contact me following my Albany accident, should I talk to them?
No. The insurance company is not your friend. Many people often wrongly assume that these insurance companies want to help them get the money they need following an accident. But that is not how they operate.
Insurance companies are like other businesses. They want to make a profit, and by paying you less, the more money they make. That is why insurance adjusters will try any tactic they can to get you to admit fault for your accident, so they can reduce the amount of your claim or deny it altogether.
For these reasons, if the insurance company is calling, you need to be careful what you say to them. In fact, it may be in your best interest to only provide them with basic answers and indicate that all further communications will be through your attorney.
Once Finkelstein & Partners takes over your case, we can handle all of these discussions for you and ensure that you do not say anything that can negatively impact your claim.
4. If the insurance company offers me a settlement amount following my Albany accident, should I accept it?
It makes sense that if you have been hurt in an accident, you want to accept any money that can help with your injuries and losses. However, this may not always be advisable. Quite often, insurance companies will offer a settlement amount to the victim shortly after an accident. They hope that these victims will accept this offer without discussing it with an attorney and not pursue any further compensation.
Unfortunately, many times this first settlement amount offered by the insurance company is relatively meager and barely covers any bills or expenses. Yet, if you accept it, you usually cannot ask for more money in the future.
That is why our firm recommends that you not accept any offer until you have completed your medical treatments. This can provide you with a better idea of all of your costs and future medical needs. If you receive an offer from the insurance company, talk to a skilled and knowledgeable personal injury accident attorney before making any decisions.
At Finkelstein & Partners, we can go over your settlement amount and figure out if it is a reasonable offer. If it is not, we can negotiate for financial relief that is.
5. If my Albany accident injuries appear minor, do I still need to see a doctor?
Yes. Even if you believe your injuries are not that significant, you still need to get examined by a medical professional. Many times, an individual can be seriously harmed in a personal injury accident and not even know it. This is because, in some instances, serious and deadly injuries such as head or brain trauma can take days to manifest. The longer you wait to get these injuries checked out, the more fatal they can become. That is why you must see your doctor immediately following your accident.
Visiting your physician can also be vital for your personal injury case. As we mentioned before, insurance companies will try to do anything to deny your claim. Not getting examined by a doctor after your accident gives them the evidence they need to argue that your injuries are not that serious or that they resulted from a subsequent event or a pre-existing injury.
When you get checked over after your accident, your medical professional will write down notes and details regarding your condition in their medical report. As a result, this report will likely become extremely valuable evidence, as it can provide a direct link between your injuries and the accident and prove these insurance companies wrong.
6. If I slipped and fell on someone else's property, do I need to file an accident report in Albany?
In New York, if you slipped and fell on someone else's property and suffered injuries because of the property owner's negligence, you may be entitled to monetary relief. Yet, to prove negligence, you need to provide specific and relevant evidence that can support your claim. That is why, even though an accident report is not required after a slip and fall accident in Albany, it may help you to establish the facts of the accident and show what happened and who was at fault.
However, if you decide to file an accident report, you must complete the report correctly. Many times, depending on where the accident occurred (private residence or office building), these reports may vary slightly and have their own set of requirements. As always, Finkelstein & Partners is more than happy to assist you in this process.
7. If I was hurt in a slip and fall accident while I was trespassing, am I entitled to any damages?
A trespasser is an individual who goes onto someone else's property without permission from the property manager or landowner. Usually, if an individual is trespassing and sustains an injury on someone else's property, the property owner is not legally responsible for the trespasser's harm. This is because even though landowners and property managers have specific legal duties to maintain safe property conditions for invited guests.
In general, they do not have an obligation to remove hazardous conditions to keep a trespasser free from harm. However, there are some exceptions to this rule, which may allow a trespasser to recover compensation.
For instance, if the property owner was aware that someone was trespassing on their property, accepted their presence, and failed to warn them of hazardous conditions. The property owner may be financially responsible for any of the injuries the trespasser endured due to this dangerous condition. In addition, a trespasser may also recover monetary relief if the property owner intentionally caused the trespasser harm.
However, trespasser laws can get rather complicated, especially when it comes to personal injury claims. That is why if you were hurt in a slip and fall accident, you must speak to an experienced personal injury attorney right away. At Finkelstein & Partners, we can go over your accident, determine whether you have a viable injury claim, and figure out what legal options you can pursue.
8. How much money can I recover following an Albany personal injury accident?
Unfortunately, no lawyer can tell you exactly how much money you can obtain following a personal injury accident. This is because there are just too many factors that can impact a claim.
These factors often include:
The type of injury endured and the severity of the injury
The ability to work following the accident
The ability to work in the same position following the accident
Whether the injury is permanent
The extent of the pain and suffering
The medical treatments you will need, including in the future
The defendant's culpability
The credibility of the witnesses and the evidence presented
Whether you require additional services that you didn't need before the accident, such as in-home nursing care or childcare services.
Even though we cannot guarantee you an exact financial recovery amount, when you work with the legal team at Finkelstein & Partners, we can assure you that our lawyers will fight to obtain the maximum compensation allowed to you under the law.
9. Why should I contact Finkelstein & Partners if I was harmed in an Albany personal injury accident?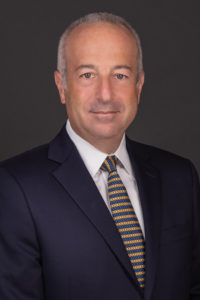 Personal injury claims can be incredibly complicated, challenging, and tedious. They not only require a thorough understanding of the state's laws, but you also need to provide sound legal arguments and detailed evidence that can show what happened and who was at fault for the accident. Fortunately, with help from Finkelstein & Partners, you do not have to go through this complex legal battle alone.
Once you retain our law firm, our skilled personal injury attorneys can help you go after the justice you deserve and:
Go over your case in detail, answer any questions you have, and determine what legal options you can pursue.
Investigate your accident thoroughly, securing vital evidence that is needed to prove fault and damages.
Properly file all legal motions and documents before the statute of limitations expires.
Handle all the negotiations and discussions with the insurance company, fighting for fair compensation on your behalf.
Bring in the experts, such as accident reconstructionists, engineers, doctors, and economists, to substantiate your claims.
Take your case to trial, if needed, and go after maximum damages.
Finkelstein & Partners: Who We Are
The law firm of Finkelstein & Partners was founded by attorney Howard S. Finkelstein in 1959, to help those who have been seriously injured get the personal attention they need, the legal help they want, and the representation they expect.
Now in its sixth decade, our offices have gone from one small office in Newburgh, NY to multiple locations in New York, New Jersey, Massachusetts and Connecticut, and a staff of more than 170 paraprofessionals and 85 lawyers. Yet through it all, we have remained dedicated to tirelessly fighting for our clients and pursuing the best possible outcome in every single case.
Since our founding, we have won millions of dollars in trial verdicts and settlement awards for our injured clients, with some of our most recent results including:
$34,000,000 for a judgment against Pfizer
$16,500,000 for a product liability settlement
$28,300,000 for a workplace accident settlement
$13,500,000 for a motor vehicle accident settlement
$12,700,000 for unsafe working conditions accident settlement
Even though these are simply past results and do not guarantee an outcome in every case, we can assure you that when you choose Albany's Finkelstein & Partners to represent you in a personal injury claim, we fight hard to get you every last dollar your injury has cost you.
Contact an Experienced Albany Personal Injury Accident Lawyer at Finkelstein & Partners
If you were harmed in an accident, you need to speak with an experienced Albany personal injury accident attorney as quickly as possible. These lawyers are here to help you by answering your questions, investigating your claims, and determining the best legal options you can pursue while preserving your dignity and privacy.
Commit to Quit Texting & Driving Program in the Capital Region
In 2011, we launched a public service campaign with the goal of making young drivers aware of the dangers of distracted driving. Research has shown that drivers are 23 times more likely to be involved in a serious crash if they are texting and driving.
Because our firm is highly involved in this issue, we have teamed up with CBS6 News in Albany. Each year since the Commit to Quit program launched, Managing Partner Andrew Finkelstein and Attorney Elizabeth Wolff visit high schools and colleges in New York, giving powerful presentations about the great dangers of distracted driving.
Our lawyers are here to fight for you, your rights, and the money you need to start rebuilding your life.