Newburgh Personal Injury Attorney
If you or a loved one has suffered injuries or other harm due to the actions of another party (or lack of action), it can be prudent to consult a local personal injury lawyer. Finkelstein & Partners has served personal injury clients in Newburgh for more than 60 years, fighting to see that justice is done for injured individuals.
The results of our representation can be displayed in the kinds of settlements we win for clients. Recently, for example, we won a $16.5 million settlement in a product liability case when a worker was killed due to the hazards created by a defective product design. He left a grieving wife and two young sons. Not only that, but the defect was the same one that had caused a catastrophic injury more than 20 years before. In the intervening years, the manufacturers never fixed the problem.
Each case, of course, is unique and a past settlement is no guarantee of future results. But Finkelstein & Partners will promise that we represent our clients vigorously and fight for the results they deserve. We offer a free initial case evaluation to discuss your case 24/7.
Personal Injury Law: What It Is
If you have suffered wrong-doing at the hands of another, you might wonder who to contact. The answer is: a personal injury lawyer. Lawyers are not one-size-fits-all. If you are involved in a divorce or child custody case, for example, you need a divorce or family law attorney. But for a range of cases in which either an organization or a person has harmed you, you need a personal injury attorney.
If an organization or person harms you, they are arguably negligent. In law, if you are harmed by a negligent action, you are owed restitution by the negligent party. Restitution takes the form of financial payment for the damages the harm caused.
Negligent parties can be a company that manufacturers defective products, a landlord who does not repair their properties, a store owner who does not shovel snow from the sidewalk in front of the store, a reckless car driver, a doctor who fails to treat an illness properly, or nursing home staff who do not adequately look after a senior citizen entrusted to their care.
Harm and injuries are unfortunately always with us. Personal injury law looks out for the injured and harmed.
These are some of the types of cases handled by Finkelstein & Partners.
Vehicle accidents, including

Bus accidents
Truck accidents

Premises liability (injuries or harm on someone else's premises)
Dog bites
Veterans services group
Obtaining Damage Compensation
If a person or organization is negligent, injured and harmed individuals can seek compensation in several ways. The first is approaching the at-fault party's insurance carrier. The second is filing a personal injury lawsuit in civil court.
Personal injury lawyers can help in both cases. Insurance carriers have a vested interest in paying out the lowest claim possible—or, indeed, in not paying at all. We can help in negotiating with the insurance companies. If necessary, we can take unfair insurance companies to court.
Injured and harmed individuals can seek compensation in several areas.
Medical bills – For a wide variety of medical treatment, including emergency services, diagnostic tests, doctor's visits, hospitalization, surgery, prescription medication, assistive devices, retrofitting homes for injuries, and more.
Wages lost from work – Injuries, harm, and recuperation periods frequently cause victims to lose time from work. The wages forfeited are compensable.
Lifetime value of earnings – If injuries or other wrongdoing render you unable to work at a former job.
Personal property – For personal property damaged or lost.
Pain and suffering – For physical, mental, and emotional duress.
New York State Laws Regarding Vehicle Accidents
While the above explanation of personal injury compensation and the process for obtaining it is generally true, an important exception exists regarding vehicle accidents in New York State.
As most residents of Newburgh and Orange County know, New York is a no-fault state for vehicle accidents. "No-fault" means that everyone involved in a vehicle accident approaches their own insurance company for compensation, regardless of who or what is at fault for the accident. It differs from the "fault" system used in some states, where the at-fault party is responsible for injury compensation.
No-fault insurance is the primary reason that all registered drivers must have personal injury protection (PIP) coverage in New York State. PIP compensates you for medical bills and some part of wages lost from work if you are injured in a vehicle accident.
But if you are severely injured, the law allows you to bypass the no-fault system. If you meet the state criteria for severe injury, you may approach the at-fault party's insurance carrier or bring a personal injury suit.
The state regards an individual with.
Fractured bone(s)
Significant disfigurement
Permanent limitation of use of a body organ or member
Significant limitation of use of a body function or system
Substantially full disability for 90 days
What Is the Average Compensation an Injured Person Receives?
It is very natural to wonder about the potential compensation you can receive if you have been injured. After all, you may face a mountain of bills for medical treatment, or your injuries may have affected your ability to earn a living.
It is important to understand, however, that "average compensation" for an injury does not exist. Compensation can depend on how much an injury or other harm costs you. It also very much depends on the overall effect on your life.
Specific economic damages, for example, are compensable in the amount you paid for them (or in the amount of money you lost, in the case of wages lost from work).
For medical bill compensation, then, you can seek compensation in the amount of the bills incurred for treatment.
If you need medical treatment for these injuries in the future, you could also seek the amount that treatment is forecasted to cost. In most cases, two forms of expert testimony are sought. Doctors testify to your need for the treatment and describe the standard treatment for your injuries. Then, they estimate the cost of that treatment over time.
Compensation for wages lost from work is determined by multiplying the time lost by your current wages.
If you can no longer work at a previous job, you could seek compensation for the lifetime value of earnings you could have expected to receive. Here, too, expert testimony is sought on your likely earnings. These awards vary not only in income, but the age of the injured individual. Younger people have lost more prospective earnings than older people.
Personal property is compensated at the current market value of the property.
Pain and suffering damages are non-economic. In other words, there is no specific bill or wage rate that determines the damage compensation. Pain and suffering is subjective and the amount you should pursue can be determined by a personal injury attorney.
The current occupation or expectations of a victim can also affect compensation. If a victim must use certain parts of their body in their occupation, and those parts are injured, insurance adjusters may assign a higher value. A ballet dancer with injured legs may receive more than a computer engineer with the same injury, because the engineer may not use their legs to perform their job.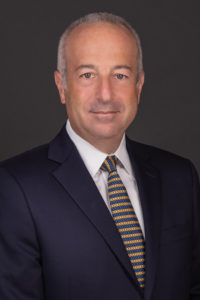 Contact Finkelstein & Partners to help determine the amount of compensation you should pursue.
Compensation if a Victim Dies
Many discussions of personal injury law focus on injuries and other harm. But what if, tragically, a victim dies?
While we realize that no amount of money can compensate family members for a death, the law does recognize that family members likely need financial compensation to tide them over in the aftermath of a death, especially if the deceased is a principal breadwinner.
Family members or the estate may also have paid for medical care and related expenses, such as funerals and burials.
When someone dies due to the negligent actions of another party, New York law allows the personal representative of the estate to bring a suit called wrongful death. In other words, wrongful death is the suit brought by the deceased estate if the deceased could have pursued a personal injury claim had they lived.
In some states, family members themselves can bring the suit. That is not the case in New York, however—the personal representative must bring it on behalf of certain family members.
Family members can recover these in damages if they paid them, while the estate can cover these costs if it paid them.
Funeral expenses
Burial expenses
Medical costs related to the final injury or illness, nursing, and other health care expenses related to the deceased person's final injury or illness
In addition, family members may seek compensation for:
Wages and benefits lost due to the final illness or injury
The value of support and services the deceased provided to family members
The value of parental care, nurturing, and guidance to surviving children
Surviving children's lost inheritance
Conscious pain and suffering of the deceased due to the final injury or illness
In some states, family members can sue for their own pain and suffering related to the death. New York State law, however, does not compensate for this.
How Much Does a Newburgh Personal Injury Lawyer Cost?
Personal injury lawyers are compensated differently than other lawyers. We do not require payment upfront. We work on a contingency basis, meaning that a percentage of what we win for our clients pays us.
In other words, injured folks and their families in Newburgh do not pay out of pocket to retain our legal services upfront.
Clients do pay some incidental charges, but these are comparatively less burdensome. The bulk of our work is paid for by contingency fees.
If you are concerned about the cost of hiring a lawyer to represent you, speak to a personal injury attorney first. The contingency fee structure can help alleviate those fears.
Get in Touch With Us
Finkelstein & Partners has worked on behalf of injured clients since 1959. We are proud of the difference we have made in the lives of many injured people over the years.
Our case evaluation is always free. Call us today at (845) 562-0203 or contact us through our website.
Newburgh
1279 Route 300
PO Box 1111
Newburgh, NY 12551
845-562-0203

Review Us On Google
Finkelstein & Partners, LLP – Winning Serious Injury Lawsuits Since 1959
Our very first office was opened in Newburgh in 1959, and we are proud to say our headquarters is still located in the heart Newburgh. Whether it is providing exceptional legal representation or giving back to our community, we strive to give our all.