Newburgh Personal Injury Attorney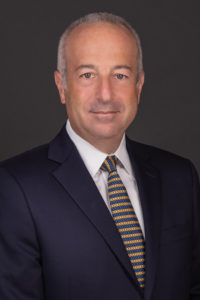 Newburgh is a town with a long history. Starting as one of the earliest landing places of Henry Hudson on his expedition up what would later be known as the Hudson River, Newburgh eventually grew into a small city and industrial center at the height of the Industrial Revolution.
As people go about their daily lives in Newburgh, they encounter the hazards of personal injury: accidents caused by someone else's negligence, jobs with high accident rates, and negligent healthcare providers, among others. Residents and visitors might find themselves in a position none of us expect: looking for a personal injury attorney. If you suffered serious injuries or lost a loved one in a Newburgh accident someone else caused, the Newburgh personal injury attorneys at Finkelstein & Partners, LLC are here for you. Contact us today for a free consultation on how we can help you get the full and fair compensation you deserve.
Why Choose Finkelstein & Partners as Your Newburgh Personal Injury Attorneys
Our law firm started in 1959 as a small law office in Newburgh. Since then, we have grown to include multiple offices across New York and throughout the Northeast. Our attorneys have decades of collective experience in personal injury law, and we have helped thousands of clients obtain the maximum compensation they need to cover the injuries and losses they suffered due to someone else's negligence or wrongdoing.
Some of our notable successes include:
$34 million verdict against Pfizer
$28.3 million settlement for a workplace accident
$16.5 million settlement for product liability
$13.5 million settlement for a motor vehicle accident
We have achieved this success by delivering assertive and zealous representation for our clients and fighting tooth and nail to help them get the best outcomes possible. Recognized for our outstanding professionalism and client service, our attorneys have earned national recognition as among the top personal injury lawyers in the country from the National Trial Lawyers and the American Society of Legal Advocates, among others. We have also received the Top 10 Jury Verdicts award from TopVerdict.com along with numerous five-star reviews and powerful testimonials from our satisfied clients.
You can rely on us to deliver personalized attention to your case each step of the way, and we will customize our strategies and tailor our approach based on the specific circumstances of your case to increase your chances of getting the favorable outcomes you seek. We are here for you when you need us, and you can always reach out to us for prompt answers to your questions as they arise. In fact, we offer an innovative Case Management System that you can access 24/7 to receive updates on your case.
At Finkelstein & Partners, we pride ourselves on providing unsurpassed legal representation to those suffering needlessly through no fault of their own. We are ready to help you obtain the financial recovery you to recover physically and emotionally from a preventable tragedy that has greatly impacted your life and future. Contact us today at 845-420-1779 or complete our online contact form to request a free case evaluation from one of our experienced Newburgh personal injury attorneys.
What are some different types of personal injury?
Here is a list of some of the types of cases we handle at Finkelstein & Partners:
Personal injury is a broad field of the law, incorporating many different ways a person is hurt and needs to recover compensation for their injuries due to the negligence of others. Some personal injuries may not fit neatly into one of the categories above, but that does not mean you can't get compensation. Contact us for a free review of your case if you suffered injuries in Newburgh caused by someone else's careless, reckless, or intentionally harmful actions and find out how we can help.
Finkelstein & Partners' Newburgh Law Office
Finkelstein & Partners has a law office in Newburgh located at 1279 NY-300, Newburgh, NY 12550.
Come by our office to speak with an attorney at no cost, or contact us to set up an appointment.
Newburgh Accident Statistics

Newburgh has remained small, nestled in at the nexus of some of the largest metropolitan areas in the country. It has been home to many notables, such as politicians like Geraldine Ferraro and Mary Bonauto to creatives like James Patterson, Ellsworth Kelly, and even Paul Teutul, Sr., from Orange County Choppers. Newburgh is an established community in Orange County, New York, with much of its economy coming from healthcare, such as the Hudson Valley Healthcare System, the VA, and Montefiore St. Luke's Cornwall Hospital. Among the other industries you see as a result of suburbanization are service industries such as retail, communications, banks, and public services.
Though it is a small city compared to others in the area, Newburgh is a crossroads for two interstates and three major New York State Routes. As such, Newburgh and the surrounding areas of Orange County see their share of serious motor vehicle accidents. According to the Institute for Traffic Safety Research & Management (ITSRM), Orange County and the Newburgh area reported the following accident statistics in a recent year:
9,523 total traffic-related accidents, resulting in 2,244 injuries and 29 fatalities
97 total pedestrian accidents that injured 91 pedestrians and killed 3
36 total bicycle crashes that injured 35
161 total motorcycle accidents that injured 121 and killed 8

Source: itsmr.org
Newburgh Personal Injury FAQs
---
Get in Touch With Us
Finkelstein & Partners has worked on behalf of injured clients since 1959. We are proud of the difference we have made in the lives of many injured people over the years, and we are fully committed to doing all we can to help you recover the maximum compensation available for the injuries and losses you suffered because of someone else's negligence in Newburgh.
Our case evaluation is always free. Call us today at (845) 420-1779 or contact us through our website.
Client Reviews
"Working with Andrew Finkelstein was a pleasure as he always kept me informed and was easy to get in touch with.  He really helped me make an educated decision about my case.  I definitely recommend hiring Finkelstein & Partners if you have a serious injury case." – Monica R.
"Michael Feldman has been caring, considerate and kind throughout the entire process and has gotten back to be quickly if I called or had any questions. Although, unfortunately, my case does not involve a large sum of money, I was treated the same as if it was worth millions. He worked hard for me no matter what!" – Radha B.
Read more client testimonials here.
Resources
Newburgh Emergency Rooms
Seek immediate medical attention from any of the following emergency rooms or urgent care centers serving Newburgh if you suffered serious injuries in an accident:
*Disclaimer – Finkelstein & Partners does not endorse these medical providers, nor do we profit from having them listed on our website.
Newburgh Courthouses
Neighborhoods We Serve in Newburgh
Washington Heights (12550), Balmville (12550), Orange Lake (12550, 12586), Fostertown (12550), East Coldenham (12550), Newburgh Southwest (12550), Glenwood Park (12550), Mount Saint Mary College (12550), Gardnertown (12550), Newburgh Northwest (12550), Newburgh South (12550)