New York General Legal Services Lawyers
Finkelstein & Partners
1279 Route 300
Newburgh, NY, 12551

Review Us On Google
Finkelstein & Partners, LLP – Winning Serious Injury Lawsuits Since 1959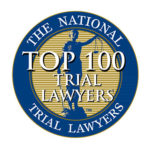 Table of Contents
Finkelstein & Partners is a full-service law firm, committed to providing our clients with a broad spectrum of legal expertise to meet your needs. General Legal services include but are not limited to:
Trusts & Estates
Our legal team can help you prepare through the use of Living Trusts, Wills (simple & complex), Powers of Attorney, Living Wills, Irrevocable Trusts, Family Limited Partnerships, and Charitable Gifting Strategies.
Our firm helps families preserve their wealth for future generations, minimize estate taxes, and avoid the expense and nightmare of probate. We also help families who have experienced the loss of a loved one with the ensuing Probate or Trust Administration process.
Real Estate
Whether you're the buyer or seller in a real estate transaction, you don't want to go through it alone. Finkelstein & Partners, LLP offers experienced legal representation to help you through the complex business of both commercial and residential real estate transactions. We'll handle the paperwork, review contracts, work with banks and lenders, and even handle the litigation should you end up in a dispute.
Commercial Law
Commercial law, also known as business law, is the body of law that applies to the rights, relations, and conduct of persons and businesses engaged in commerce, merchandising, trade, and sales.
We are pleased to provide the following services:
Sales and acquisitions
Negotiation and drafting of leases and subleases
All due diligence and title reviews
Construction and permanent financing, including mezzanine and securitized loans
Stock and asset purchases
Corporate formation and structure
Residential Real Estate Transactions
Negotiation and drafting of contracts
Due diligence and title review
Closing of sale
Residential lending
The sale of REO properties, deed-in-lieu and short-sale transactions
Interested in learning more about how we may be able to assist you? Click here to contact us today.
---
Finkelstein & Partners
1279 Route 300
Newburgh, NY, 12551