New York Motorcycle Injury Lawyers
Experienced Motorcycle Accident Attorneys, Information and Resources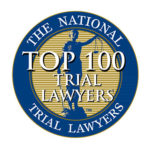 Motorcyclists understand better than most that if they are injured in a crash the results can be devastating. Because of this they often take necessary safety precaution and obey the rules of the road.  Unfortunately motorcyclists share the road with drivers operating much larger vehicles, drivers who are sometimes negligent and even reckless.
Motorcyclists are victimized by the poor decisions of other drivers all too often. The odds of a motorcyclist surviving a crash are far lower than those of an automobile driver. According to the Insurance Institute for Highway Safety in recent years the number of deaths on motorcycles was over 26 times the number of deaths in automobiles.
Another known cause of motorcycle crashes and injuries is cyclist unknowingly operating motorcycles with defective parts. Motorcycle manufacturers are responsible for ensuring that their products are free of defective parts. For example, a defective kickstand may cause a rider to become pinned under a heavy bike or suffer other injuries.
Poor design can lead to similar accidents. For instance, a kickstand must be designed and built so that it effectively supports the motorcycle and does not lose effectiveness with repeated use. To learn more about your legal options speak with one of our experienced New York motorcycle accident lawyers to investigate the specifics of your case.
Get The Facts:
According to U.S. Department of Transportation's Fatality Analysis Reporting System, in 2015 a total of 4,693 motorcyclists died and 88,000 were injured in the U.S.
Motorcycle deaths accounted for 13 percent of all deaths due to motor vehicle crashes in 2015 in the USA.
27 percent of fatally injured motorcycle drivers were operating without a valid driver's license.
41 percent of motorcyclist deaths in 2015 occurred in single-vehicle
30 percent of the fatally injured motorcyclists in 2015 were younger than 30 years of age.
47 percent of fatally injured motorcycle drivers were not using a helmet.
91 percent of motorcyclists killed in 2015 in the US were males.
Motorcycle Safety Tips:
Attend a Motorcycle Training Course: If you are a new rider, it's important to understand how to operate a motorcycle before getting on one. In fact, more than half of all motorcycle crashes involve riders with fewer than five months of experience. Even if you are an experienced rider, it's important to brush up on your safety tips and there are even some perks involved! Did you know some insurance providers offer a discount on motorcycle insurance after completion of a certified motorcycle safety course? This discount can range from 5 – 20% depending on your provider! In addition to discounts, many states will waive a section of your motorcycle exam if you have taken and successfully completed one of the Motorcycle Safety Foundation training courses. Take a course today by visiting: http://msf-usa.org
Never Ride Without a Helmet: Purchase a helmet with the DOT logo to ensure that it complies with DOT requirements. Helmets should be worn even in states where it is legal to not wear one! Helmet safety is important for ATV riders too. Learn more about ATV crash statistics and safety tips.
Keep Your Distance: Give the other vehicles on the road room to make quick decisions. They may not see you right away if you follow too closely. If you see a car swerving, never try to pass them.
Never Ride Between Lanes or Side-By-Side With Another Motorcyclist: Did you know it is illegal to ride between lanes? Always ride in a separate lane or at a safe distance away from the other motorcyclist.
Wear the Proper Protective Clothing: Basic personal protective gear includes: a high, close collar, insulated suit or windproof outer layer, thermal undershirt or layered clothing, insulated gauntlet gloves or heavy gloves with liners, heavy boots with insulation. Reflective gear such as bright colored clothing should also be worn.
Always Be Aware of Your Surroundings: Make sure you check the weather and road conditions before heading out. Slippery roads make stopping quickly difficult for motorcycles and you run the risk of your back tire sliding out if you stop suddenly. Keep your distance from other vehicles. Construction areas are also culprits for lose gravel and stones on roadways. Go slow in construction zones.

New York Motorcycle Accident Attorney, Andrew Finkelstein

Learn the Proper Use of Your Brakes: Did you know there is a brake ratio of 70% braking effort on the front wheel (which uses the hand lever on the right grip), and 30% to the rear (which is operated by the right foot pedal)? This ratio can vary by the type of bike, however. Front brakes require more effort because weight transfer from slowing down will shift the bike's balance from the rear wheel to the front, enabling the front tire to handle more load. When there is less down force on the rear tire, it becomes much easier to lockup and slide that wheel, resulting in loss of control. The front is much less likely to slip because of the weight that is transferred to that end.

Know Basic Maintenance Tips: Learn basic maintenance tips so you can conduct a safety check on your bike on a regular basis. A motorcycle needs to be maintained and checked for safety more often than a car.
If you or a loved one has been seriously injured in a motorcycle accident due to another drivers negligence or a defective part, please contact our experienced personal injury accident attorneys for a free consultation.
We Are The Motorcycle Safety Advocates
Learn more about our dedicated team here.
---
Finkelstein & Partners
1279 Route 300
Newburgh, NY, 12551