Binghamton Motorcycle Accident Attorney
49 Court Street Suite 260
Binghamton, NY 13901
607-763-1793

Review Us On Google
Finkelstein & Partners, LLP – Winning Serious Injury Lawsuits Since 1959
Motorcycles are an exciting, efficient, and eco-friendly mode of transportation, and a common sight throughout Binghamton's streets. Unfortunately, they also present an increased risk of an accident, and serious injuries or death. In fact, per mile driven, motorcyclists in New York are 37 times more likely to die in a traffic crash than an occupant of a passenger car.
If a motorcycle accident injured you or a loved one, any individual whose negligent or intentional act caused the crash might be held responsible. The law firm of Finkelstein & Partners is dedicated to providing effective legal representation to all of our motorcycle accident clients in or around Binghamton, NY.
Contact the firm today for a free case evaluation.
The Risks of Motorcycle Accidents
Nearly 5,000 motorcyclists died in accidents in the United States in a recent year, and more than 150 people die on average each year in motorcycle accidents in New York. While motorcycles make up roughly 2 percent of the registered vehicles in New York, more than 15 percent of accidents each year are motorcycle accidents. An average of 16 people must be treated at the hospital each day due to a motorcycle accident resulting in an average cost of $80 million each year.
Several factors contribute to the increased risk associated with motorcycles:
Less protection in a crash. Because motorcycles lack a protective enclosure and other advanced safety features common in passenger cars, motorcyclist's bodies are much more likely to take a beating in a crash. New York law requires that motorcycle drivers and passengers wear helmets and protective eyewear. Even when motorcyclists wear all available protective clothing, this is still no comparison to the steel frame of a passenger vehicle.
Small size, bigger risk. Motorcycles are some of the smallest vehicles on the road, which means other motorists must work harder to see them. Motorcycles run a higher risk of being missed in another driver's blind spot or being spotted when a driver takes a left-hand turn.
Reduced stability. Because motorcycles operate with two wheels, they have increased agility, but this also means less stability. Motorcycles are at a heightened risk of an accident in inclement weather, when roads are poorly maintained, or when maneuvering around hazards on the road.
All the risks associated with motorcycles make riders susceptible to serious injuries, including:
Head injuries: A motorcyclist might suffer a laceration on the head or concussion if thrown from the bike and striking their head. This is especially likely if the rider was not wearing a helmet. Many head injuries require significant medical intervention.
Traumatic brain injury: In addition to other head injuries, a traumatic brain injury (TBI) could occur after a blow to the head. The symptoms of a TBI vary widely from victim to victim and include physical and cognitive disabilities. The symptoms will depend on the strength of the blow and where it occurs on the head. At the most extreme, a TBI can result in a coma or brain death.
Spinal injuries: The spinal cord is the bundle of nerves that allows the brain to communicate with the body. Damage to the spinal cord is likely to permanently affect the victim's way of life, commonly resulting in muscle weakness or paralysis.
Neck and back injuries: Back and neck injuries are known for causing victims to suffer long-term pain and discomfort, often requiring ongoing physical therapy and disruption to the victim's day-to-day life.
Road rash: Motorcyclists are at a high risk of scraping their skin across the pavement during an accident, resulting in a painful abrasion called road rash. A serious case of road rash might require skin grafting surgery.
Broken bones and fractures: As is clear in the case results detailed above, broken bones are very common after a motorcycle and can permanently alter the victim's way of life. Broken bones don't always heal properly, and severe breaks can require surgery or other intensive medical treatment.
Cuts, bruises, strains, and sprains: People may easily brush off cuts and bruises as minor injuries, but they can easily result in pain that limits your range of motion or otherwise complicates your ability to navigate your daily activities.
Medical costs will probably accompany these injuries and affect the victim's life for some time.
Determining Liability for Recovery
If a party's negligent or intentional actions caused the accident and your injuries, they should be held responsible. Many parties whose actions might have contributed to an accident. Our firm and our in-house investigation team know how to distribute fault and find supporting evidence.
Work with your lawyer to consider the actions of:
Negligent drivers: One of the parties most likely to have caused the accident is the driver of another vehicle. If another driver accident negligently, they or their insurance company is responsible for your damages. Any action outside of a driver's reasonable standard of care is considered negligence. One of the most obvious indicators of negligence is violating a traffic law or regulation, including speeding, failure to comply with traffic signs or signals, failure to check a blind spot, driving under the influence, or distracted driving. Your personal injury lawyer will work with you to compile evidence demonstrating the driver's negligence.
Employers: If a negligent driver acted in the scope of their employment at the time of the accident, the employer is also responsible. It is often preferable to seek recovery from an employer because their insurance policies provide for a greater recovery. Work with your lawyer to determine if recovery from an employer is appropriate.
Local government: Motorcycles are at a higher risk of accident when roads are poorly maintained. It is the job of the local government to properly maintain roads and all traffic signs and signals. If it fails to do so, the government is responsible for any accident caused by this failure. It can be very difficult to recover from the government. In fact, some laws protect the government from a lawsuit. An experienced motorcycle accident attorney can help you understand whether the local government is responsible and, if so, whether it is possible to recover compensation for your injuries.
Motorcycle manufacturers: Motorcycle manufacturers are responsible for performing necessary testing to ensure that the vehicle is safe and also to only produce and sell motorcycles without defects. If a failure in testing or a defect causes a malfunction, it can cause an accident or make injuries more severe. Possible malfunctions include cracks or breaks in a motorcycle frame, engine issues that cause unexpected stalling, tire and wheel defects, brake issues, and improperly installed handlebars. You may need to work with an expert to compile sufficient evidence demonstrating that the manufacturer was at fault.
Determining which party or parties are at fault is an important step in your ability to recover, and an experienced motorcycle accident attorney will be an important partner as you compile evidence demonstrating negligence. The stronger your case against the responsible party, the more likely you will recover for the full cost of your injuries.
Analyzing Damages
A motorcycle accident victim may require medical attention, resulting in medical bills and ongoing medical costs. Medical bills aren't the only cost that victims are likely to suffer. If another party was responsible for the accident, they must pay for the resulting damages.
Motorcycle accident victims in Binghamton are likely to suffer from the following for which they deserve compensation:
Medical expenses: The defendant is responsible for all medical expenses resulting from the accident. Common medical expenses include emergency transportation, the cost of surgical procedures, doctor's bills, and prescription medication. Work with your lawyer to include the cost of future medical costs such as physical therapy or in-home medical assistance.
Loss of income or wages: Many injuries force the victim to miss work or work a reduced schedule, resulting in lost wages. The defendant is responsible for these lost wages. If your ability to return to your prior employment is permanently affected or your injuries limit your future earning potential, be sure to include an estimate of these damages in your demand.
Property damage: If your property, including your motorcycle, is damaged or destroyed in the accident, the defendant is responsible for repair or replacement. Take stock of all your damaged property, including electronics.
Emotional distress: It is not uncommon for a motorcycle accident victim to suffer from emotional distress such as post-traumatic stress disorder, anxiety, or depression after an accident. Work with your lawyer to include an appropriate monetary figure in your damages to compensate for this emotional distress.
Loss of enjoyment: One of our former clients was an avid hiker, and the injuries from his motorcycle accident prohibited him from ever hiking again. If you have suffered such a loss, include an appropriate compensatory figure in your damages demand.
Punitive damages: Punitive damages don't compensate the plaintiff but instead punish the defendant for egregious behavior. The standard for receiving punitive damages in New York is very high. Your attorney can help determine if the facts of your case warrant an award of punitive damages.
A comprehensive damages assessment will help resolve your case in your favor. The court may consider it if your case proceeds to trial, and you can use it to assess any settlement offer you receive from the defendant or their insurance provider.
Finkelstein & Partners – We Secure Results
Our firm has a long history of helping Binghamton motorcycle accident victims manage the complicated process of securing recoveries and dealing with insurance companies.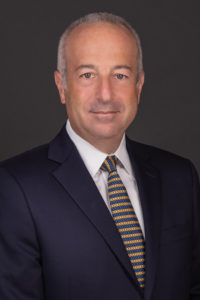 Just a few of our recent successes include:
The above results represent the results our firm secures on behalf of motorcycle accident victims, but do not guarantee recovery for any case. Our team works on behalf of each client to secure the recovery they deserve, leveraging our deep experience and in-house accident investigation division.
Contact Finkelstein & Partners LLP Today
The team at Finkelstein & Partners LLP is dedicated to providing our Binghamton neighbors with exemplary legal representation and client service. We understand that our clients are most often hard-working people whose lives were permanently altered because of the thoughtless act of another person. We work with each client to assess the facts of their case, compile evidence of the defendant's liability, and pursue the recovery they deserve.
Our commitment to securing recovery for our clients means that if we don't collect damages on your behalf, you don't owe our firm an attorney fee. If you or a loved one was the victim of a motorcycle accident in or around Binghamton, contact our firm today at (607) 763-1793 or through our website for a free case evaluation.