Albany Medical Malpractice Attorney
Your doctor tells you something is wrong. Your doctor recommends surgery or some type of medical procedure. You listen to your doctor. But then something terrible happens, and you are now worse off than you were before your operation.
Medical malpractice could have caused your condition to worsen. To find out for sure, speak with an experienced Albany medical malpractice lawyer at Finkelstein & Partners today. We can help you recover compensation for your injuries.
Medical Malpractice Defined
Every medical professional, from EMTs to nurses to doctors, will attempt to provide the highest quality medical attention to their patients. Medical professionals are held to a high standard to provide every patient with an accepted standard of care. Even with the best of intentions, medical professionals may make mistakes.
When this happens and the medical professional does not meet the accepted standard of care resulting in your injuries, that may rise to the level of medical malpractice. Determining if medical malpractice occurred in your specific situation is difficult. Because your injuries may have happened after you already suffered injuries from a car accident or other means, it may be hard to tell if a doctor acted negligently.
This is a job for a skilled Albany medical malpractice lawyer at Finkelstein & Partners. Your legal representative will investigate the cause of your injuries with the help of medical experts. The goal is to determine who caused your additional injuries and if they rise to the level of medical malpractice. If so, your lawyer can handle the complex legal process ahead while you focus on getting the medical care you need to get better.
Common Causes of Medical Malpractice
The most common causes of medical malpractice include:
Lack of informed consent
Infection
Improper prescription
Surgical errors
Leaving a medical device in the patient's body
Improper anesthesia use
Improper use of medical devices
Medical device malfunction
All of these reasons could leave you in a worse condition. Regardless of why you needed to undergo a medical procedure, you expect that you will come out of that procedure feeling better, not worse. When a doctor or other medical professional makes a mistake or fails to act reasonably, you may suffer injuries.
These injuries can have life-altering consequences, leaving you unable to enjoy regular life activities. These injuries may also severely hinder your ability to earn a living and inflict you with extreme medical bills, neither of which you should be responsible for covering yourself. Your lawyer can work with you to attempt to recover maximum compensation so you do not pay a penny out of your own pocket.
Failure to Diagnose
Failure to diagnose, delayed diagnosis, and misdiagnosis, is the number one reason for medical malpractice claims. These related causes of medical malpractice are each slightly different. Failure to diagnose means your doctor evaluates you but does not diagnose you with anything. Delayed diagnosis occurs when your doctor initially finds nothing wrong with you but, upon further evaluation, correctly identifies your medical issue. Misdiagnosis happens when your doctor diagnoses you with a medical problem you do not have.
Each of these medical errors can cause you serious suffering and physical damage. You may be prescribed the wrong medication, which can result in serious side effects causing even more damage to your body. You may also not receive any prescription medication or treatment for your medical issue, causing your body to degrade further because you are not getting the medical attention you need.
To prove that your doctor or other medical professional failed to properly diagnose you, your lawyer will need to show that the medical professional did not follow the proper and accepted standard of care. In this instance, another doctor would have properly diagnosed your condition, providing you with accurate and timely medical attention.
Birth Injuries
According to the American Medical Association, medical professionals dealing with childbirth are the most frequently sued. This is the case because, with birth injuries, it is more likely that the mother or child's life is in danger when a doctor makes an error. Even in situations where the child survives, they may be left with lifelong consequences requiring constant medical attention.
Birth injuries happen because of:
Improper use of forceps
Human error
Misdiagnosing a medical condition
Excessive force during delivery
Birth injuries can happen to both the mother and the child. While the child's injuries are often more severe and life-threatening, the mother's life can be in danger, too.
The most common types of birth injuries include:
Head trauma
Cerebral palsy
Facial paralysis
Clavicle fracture
Brachial plexus palsy
Hypoxic-ischemic encephalopathy
Epilepsy
Developmental disabilities
Many of these resulting injuries will require your child to undergo a lifetime of medical care. The medical care your child needs may include rehabilitation in a facility or ongoing in-home care. Both of these services are extremely expensive.
That's why it is vital to your child's ability to live their life that you speak with Finkelstein & Partners LLP today. For over 60 years, we have helped victims of medical malpractice in Albany just like you. Our goal is to recover maximum compensation for you so that your only worry is making sure your child's life is the best it can be.
Five Steps to Take if Medical Malpractice Injured You
If you think that you, your child, or another loved one has suffered injuries at the hands of a medical professional, you may have no idea what to do next. You might be scared and stressed.
Following these five steps can help you collect the information you need to help move your medical malpractice claim forward.
Speak to another doctor. Make your health and well-being your top priority. When you suspect medical malpractice, you need to speak with another doctor right away. This doctor can evaluate you and begin the process of determining whether another medical professional caused your additional injuries.
Get your medical records. You have a right to your medical records. Getting copies of these records before you file a medical malpractice claim can make your doctor more likely to hand them over and give them quickly. These medical records can provide insight into your condition, your medical history, and other information that can help to show that your doctor committed medical malpractice.
Do not share details. In today's world, people share every private detail on social media. Doing this can be detrimental to your medical malpractice claim. You should also refrain from speaking with people other than your legal team and a new doctor about your injuries. Your Albany medical malpractice lawyer will act as your main point of contact to make sure you do not say anything that could be used against you to show that you played a part in your injuries.
Keep a personal injury journal. Every single day, from the first day that you suspect medical malpractice, you need to write in your journal how you feel, your level of pain, and what you can and cannot do because of your injuries. Over time, you will forget every hurdle and obstacle you faced during your recovery. Keeping daily records of your health and well-being will paint a picture of the hardship you had to endure to recover from your doctor's negligence.
Contact Finkelstein & Partners LLP right now. The lawyer you choose can make a difference in your ability to recover compensation for your medical malpractice injuries. With over 60 years of experience helping medical malpractice victims in Albany recover compensation, we have the skill and knowledge to help you get back to your regular life.
Collecting Compensation
To attempt the collection of compensation from the negligent doctor, you need to file a medical malpractice claim. You have a limited time after your injuries to file your claim. It is paramount to your recovery that you meet with a knowledgeable medical malpractice attorney in Albany as soon as possible after your injuries to ensure that you meet this important deadline. Missing this deadline could mean you miss out on your ability to recover compensation and may end up footing the bill for all of your medical needs going forward.
When you partner with an Albany medical malpractice lawyer, they may try to get you compensation for:
Pain and suffering
Emotional distress
Lost wages
Lost earning potential
Loss of companionship
Loss of life enjoyment
Present and future medical expenses
Rehabilitation costs
Home renovation costs
The majority of your medical expenses may come in the future. With the help of medical experts, your legal team can create an accurate estimate of your future medical needs. This gives you and your lawyer a good idea of how much more money you will need to recover.
But you may also need more than just medical expenses. Depending on the severity of your medical malpractice injuries, you may not return to work. This could be temporary or permanent. Either situation can lead to your inability to earn a living and provide for your family.
Working with an experienced Albany medical malpractice attorney, you gain a better understanding of the full value of your claim. This can help to ensure that you and your family do not bear the financial burden of your injuries. Covering your medical expenses and lost income should be the sole responsibility of the medical professional who put you in this tragic situation.
Settlement Negotiations
When your lawyer files a medical malpractice claim on your behalf, the insurance company representing the doctor, hospital, or another medical professional will reach out to discuss a settlement. In fact, when the insurance company first finds out about your injuries, they may contact you directly even before you file a claim. Be careful about speaking to an insurance company without a personal injury lawyer.
The insurance company only wants to make you go away for as little as possible. Their goal and your goal are opposite. The insurance company wants to settle your case quickly and for far less than your claim is worth. If you do take the insurance company's initial offer, you will waive your right to bring any future claims against them for your medical malpractice injury. This means you could end up paying out of pocket for your medical expenses and financial losses.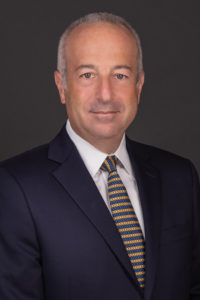 To avoid this situation, you can partner with an aggressive Albany medical malpractice lawyer. Your lawyer will be your legal advocate, standing up to the insurance company and working diligently to try to get them to settle for what your case is worth and not a penny less.
Finkelstein & Partners LLP can be the legal advocate you deserve. Aggressive negotiation and contacts with medical experts are imperative to reaching a fair and reasonable settlement for you.
In some instances, insurance companies simply refuse to settle for a fair amount. That's when we may need to take your case to court to get you every dollar you deserve. To ensure minimum delay and quick recovery, you need a legal team with medical malpractice trial experience. Not every law firm can show you proven results at trial. We can.
Contact an Albany Medical Malpractice Lawyer Today
The lawyer you choose to represent your best interests in your medical malpractice claim can make a difference in your recovery, both physical and financial. Your lawyer should give you the peace of mind that your case is in good hands, allowing you and your family the time to focus on your physical recovery. When you transfer the legal stress and worry about how you will pay your bills to your lawyer, you can give all of your attention to your physical health and well-being.
Medical malpractice claims require extensive experience. They are some of the most complex cases. Not every lawyer and not every law firm is capable of handling such complex cases. We are.
Contact Finkelstein & Partners LLP today or call us at (518) 452-2813 to find out how we can help you recover from your Albany medical malpractice injuries.
Albany
1707 Central Avenue
Albany, NY 12205
518-452-2813

Review Us On Google
Finkelstein & Partners, LLP – Winning Serious Injury Lawsuits Since 1959