Albany Workers' Compensation Attorney
1707 Central Avenue
Albany, NY 12205
518-452-2813

Review Us On Google
Finkelstein & Partners, LLP – Winning Serious Injury Lawsuits Since 1959
A person should always feel comfortable and secure at their Albany workplace. After all, we spend substantial time there, and it's where we make a living to provide for ourselves and our families. This trust in our employers helps make workplace accidents so tragic, and the accident is even more heart-wrenching when it was preventable.
Unfortunately, far too many Albany residents know the feeling. Every year, thousands of workers are seriously hurt while on the job. They are left with debilitating physical injuries which may require hospitalization and surgery to treat; the less fortunate may be left with permanent disabilities rendering them permanently unable to work. Additionally, many will struggle with mental and emotional trauma following the accident, making it difficult to engage with friends and family.
But the physical and psychological damage is often only the beginning. On top of everything, victims are often buried under a mountain of medical debt and other financial burdens. Of course, employers are required to maintain workers' compensation insurance meant to aid injured workers and, by proxy, their families. However, accessing these benefits isn't as easy it sounds.
Claims are frequently denied and, even if a claim is accepted, the insurance company may dispute the severity of the injuries to pay out less in benefits. Unfortunately, for the injured worker, even if they're denied access to worker's compensation benefits their injuries continue to exist. Where does a person in such dire circumstances turn? The skilled workers' compensation lawyers at Finkelstein & Partners can help. We represent Albany workers in legal actions seeking compensation for workplace injuries. Contact us now for your free case evaluation.
New York Workers Compensation: Some Background
Unfortunately, people get injured at work. Even with the advent of modern safety technology, workplace accidents, even serious accidents, are not uncommon.
According to the Bureau of Labor Statistics, 2.8 million nonfatal workplace injuries were reported in just one recent year. Of these injuries more than 800,000 caused employees to miss at least one day of work.
The most injury-prone professions include nursing assistants, heavy truck drivers, laborers and material movers, light truck drivers, construction laborers, and maintenance and repair workers.
The three most common workplace injuries include:
Overexertion. Overexertion occurs when an employee strains himself while attempting to lift, push, or carry an object. This category also includes repetitive motion injuries that occur if the same body part is exposed to stress day after day; for example, a construction worker routinely lifts heavy objects over his head which breaks down his shoulder cartilage.
Slips and falls. This category is wider than what it might seem. It also includes injuries that occur when a worker falls through a structure or barrier ( e.g., a construction worker falling through scaffolding).
Contact with objects or equipment. All instances of a worker colliding or being struck by an object or piece of equipment. Such a scenario includes a warehouse worker being run over by a forklift while on the job.
All of these on-the-job injuries result in a tremendous number of workers comp claims filed every year. In fact, 3.4 claims are filed for every 100 full-time employees.
How Does the Workers' Compensation System Work?
Under New York law, employers are required to have workers' compensation insurance. As already mentioned, this insurance pays out benefits to workers injured on the job. In turn, the employee forfeits his right to sue the employer for his injuries, although he can still sue other parties (more on this later). Additionally, workers' comp benefits notably do not include compensation for pain and suffering (unlike personal injury lawsuits).
Generally, it's simple for hurt employees to access these benefits. When it comes to filing a worker's compensation claim, fault is irrelevant. Thus, even if the worker was partly at fault for his or her own injuries, the claim can still qualify.
The only real requirement is that the injury or illness be work-related. However, meeting New York State's definition of "work-related" is trickier than it seems.
The New York State Workers' Compensation Board defines workplace injury as one occurring at the employee's assigned workstation, during their scheduled shift, while performing tasks incumbent with their employment. If one of these elements is missing, the employee cannot collect benefits.
For example, a grocery store worker is performing a duty befitting of his employment in his workstation. While performing this duty, a large barrel of vegetable oil falls from the top shelf and strikes him in the head. He suffers a severe concussion and cannot return to work. However, the accident took place an hour after the conclusion of his scheduled shift. Does he qualify for benefits? No, because the injury didn't take place during his established working hours.
Additionally, although fault is mostly irrelevant, the accident must not have occurred while the employee was intoxicated or under the influence of drugs or alcohol. On the same note, the injury must not have been self-inflicted.
If the two above conditions are met, a workers' compensation claim may be filed with the insurance company. In New York State, the injured party has 30 days to report their injuries to their employer.
In an ideal universe, the employer and the insurance company recognize the claim and proceed to pay the employee benefits until he can return to work. Most workers' comp. claims are that simple, but some aren't.
If the employer or insurance company believes they can wiggle out of recognizing a claim, they'll often jump at the chance. They might argue that the employee wasn't performing a job duty or that he wasn't at his workstation. They may also contest the severity of the injuries to pay out less in benefits.
If the employee disagrees with how his claim was handled, he may file an appeal with the New York State Workers' Compensation Board. The claim will then be heard before an administrative law judge (ALJ). Both parties can present evidence and call witnesses, and the judge will issue a ruling on the case.
Even if the ALJ rules against the employee, he still has options. He can file a second administrative appeal which will go before the New York State Workers' Compensation Board and, if he's still unsatisfied after the WCB's ruling, he can file a final appeal with the New York State Appellate Division.
Each step, from the initial filing through the final appeal, is governed by different rules and procedures and requires experienced legal professionals to navigate.
What Is a Workers' Compensation Lawyer?
A workers compensation lawyer at Finkelstein & Partners is a bar licensed legal advocate that focuses on workers compensation cases. Even if they handle other kinds of cases, a significant proportion of their practice is dedicated to helping injured workers vindicate their rights.
To represent an injured employee, you need a lawyer with considerable experience handling workers' compensation cases. The relevant law is notoriously difficult to navigate and the procedures are highly idiosyncratic. A seemingly small error can have profound implications down the road.
Most worker' comp lawyers have experience advocating at each step of the process, from the filing of the initial claim and appealing a denial to appealing an administrative ruling before a state judge.
There are a few different kinds of workers comp cases; some lawyers only handle one case type while others handle all of them. For example, some may only handle construction injuries or toxic substance cases.
When searching for a lawyer, it's important to consider whether they have extensive experience handling workers' comp. cases and, if they do, what kind of cases specifically.
Filing a Lawsuit
When an employee agrees to receive workers' compensation benefits, he or she usually forfeits his right to file a lawsuit against the employer. However, he or she in many cases may still file a claim against a responsible third party.
A third-party lawsuit may arise if the negligence or wrongdoing of another entity contributed to the workplace injury.
For example, if the scaffolding on a construction site breaks causing a worker to fall and suffer injuries, the worker may file a claim against the scaffolding manufacturer.
If the lawsuit is successful, the workers may be granted damages for the cost of medical care, lost wages, and, unlike in a workers' comp. context, collect money for the pain and suffering endured.
Note that the worker can still usually receive workers' compensation benefits while pursuing litigation against a third party.
Usually, a workers' compensation lawyer is also adept at handling third-party lawsuits.
Lawyer as Negotiator
Workers' compensation lawyers like the Albany associates at Finkelstein and Partners provide value in more ways than helping clients navigate the filing and appeals process.
Most claim disputes do not go all the way to state court to be decided by a judge. Rather, these claims are settled outside of the judicial system far more regularly. The gravity towards settlement partly exists because of the employer's disdain for getting tied up in a legal battle, and the employee's desire for an expedient resolution.
Considering settlement is more the rule than the exception, most workers compensation lawyers are also skilled negotiators that know how to obtain the best possible offer for their client. In fact, just a lawyer's presence during negotiations can increase an offer, as it communicates to the insurance company that the employee means business.
You Pay Us Nothing
The stereotype is that lawyers are expensive. For some people simply hearing the word "attorney" evokes images of mountainous legal bills and eternal payment plans. However, the reality is a little more nuanced.
Lawyers usually cost money, and all lawyers are paid for the services they render unless they're working pro bono. But this doesn't mean the client is necessarily left drowning in legal fees. An adept attorney recognizes the financial situation of every client varies, and that not everyone can afford to pay an hourly rate out of pocket. Thankfully, there's an easy solution; it's known as the contingency fee.
The contingency fee leaves the client paying next to nothing out of pocket (besides ancillary costs such as court fees). It's aptly named because the lawyer's payment is contingent on the client winning the case. If the client does win, the lawyer takes his fee as a percentage of the compensation awarded to the client.
Not only do many clients prefer the contingency fee over traditional payment structures, many lawyers prefer it as well. It makes their services available to people who could otherwise never afford legal representation.
Albany Workers' Compensation FAQ
Did you suffer a serious injury at work? Do you have questions about your right to compensation? Contact a personal injury attorney with any specific questions you might have regarding your right to compensation after an accident in the workplace.
1. How is a workers' compensation claim different from a personal injury claim in Albany?
Looking up information on workers' compensation claims versus personal injury claims can quickly leave you feeling overwhelmed and out of sorts. Which one do you have the right to file? How do you know that you have received the right type of compensation based on your specific injuries and the circumstances that led to your accident?
Workers' compensation claims require your accident to have occurred while performing your usual job duties. Sometimes, that means an accident while at work: a slip and fall while working on a grocery store floor, a crushing injury on a construction site, or a serious laceration or even amputation on a factory floor.
Other times, you may have grounds for a workers' compensation claim when you suffer a serious injury while taking care of work duties, but not at your actual workplace. For example, suppose that you work as a pizza delivery driver, and you get into a car accident on your way to a delivery. Under those circumstances, you might have grounds for a workers' compensation claim.
In general, workers' compensation claims vary from personal injury claims in several key ways.
Workers' compensation will take care of your medical bills directly. When you suffer injuries in an accident due to another party's negligence, leaving you with grounds for a personal injury claim, you, as the injured party, will need to make arrangements to take care of your medical bills.
On the other hand, when you seek compensation after a workplace accident, workers' compensation insurance will take care of paying for your medical bills directly and will, in general, pay for all medical costs associated with your accident.
Whether you need emergency medical treatments at an Albany hospital, from Albany Memorial Hospital to St. Peter's Hospital, or you need to receive physical therapy to help you recover from your injuries, the insurance company will arrange to take care of those medical costs for you.
Your workers' compensation insurance may have more say regarding what type of treatment you receive and which providers you can use. While workers' compensation insurance takes care of your medical bills, that does mean that workers' compensation insurance can choose which providers you have the right to use and what treatments the insurance company will cover. That may make it more difficult for you to use your preferred provider or even, in some cases, to get the treatments you need for your injuries.
Workers' compensation insurance may also require you to try out types of treatments in a specific order: for example, if you have the option between Treatment A (more affordable, but less likely to work) and Treatment B (more expensive, but also more likely to work), your insurance company may require you to try Treatment A before attempting Treatment B.
You will receive workers' compensation payments over time, rather than all at once. When you receive a personal injury payout, it generally happens all at once, at the end of the claim. On the other hand, workers' compensation payments usually get paid out over time. You will, for example, receive payment for the state-mandated percentage of your income (usually 2/3 of your income, though some exceptions do exist) regularly, rather than receiving a lump sum all at once at the end of your claim.
In some cases, however, your workplace may choose to pay out a lump sum, especially if you suffered injuries like a spinal cord injury or amputation, which could prevent you from ever returning to work in your previous field.
With workers' compensation insurance, it does not matter who caused your accident. When you need to file a personal injury claim, liability can make a huge overall difference in the compensation you can claim. On the other hand, in a workers' compensation claim, unless you deliberately caused your injuries, you can pursue compensation for your medical costs and your lost wages.
Workers' compensation does not pay out compensation for pain and suffering. When you file a personal injury claim, you may include compensation for pain and suffering, including both physical and emotional anguish, as part of your claim. A workers' compensation claim, on the other hand, does not entitle you to compensation for pain and suffering.
2. When do I need a lawyer to handle a workers' compensation claim?
If you suffered any type of injury at work, you may want to sit down with a lawyer to go over your right to compensation and what you can expect following a workplace accident. A lawyer can help you better understand what modifications your employer may have to make in order to get you back to work or what options you have when it comes to pursuing the treatment you really need and deserve for your injuries.
However, even if you did not consult with a lawyer immediately after your accident, several triggers may need to indicate that you need to contact an attorney.
You have a hard time getting the treatment recommended by your doctor. Insurance companies will sometimes deny coverage for the treatment your doctor has recommended, especially if it requires a significant expense. A lawyer can help fight for the treatment you need and deserve.
Your company claims that the injury did not occur at work. You may have serious injuries, including repetitive stress injuries, that you know occurred at work, but the workers' compensation insurance provider may claim that your injuries occurred at another time or due to another activity. If the company does not acknowledge that the injury occurred at work, you may have a hard time getting much-needed treatment.
Your company denies your claim. Sometimes, insurance providers do deny workers' compensation claims. Often, however, an attorney can help you present your claim in a different or better way that will increase your odds of getting the compensation and assistance you really deserve for your injuries.
You know that your injuries will cause permanent disability. In the case of permanent disability, you should always consult an attorney to learn more about your rights, including your right to medical care and needed compensation.
Your injuries will require extensive, expensive medical treatment. Even if you will eventually make a full recovery from your injuries and return to work, you should make sure you fully understand your right to compensation, including how long you can use workers' compensation coverage.
3. What should you do if you suffer an injury in an Albany workplace?
If you know that you suffered an injury while at work, you should, whenever possible, follow the steps outlined by your employer to maximize your odds of recovering the compensation you really deserve for those injuries.
Report the incident. Always report any serious accident at work. Your workplace may have video footage or other evidence that can help establish exactly how your injury took place. Furthermore, your injury report can help establish exactly when you were injured. If you fail to report the incident, on the other hand, the insurance company may try to deny compensation.
Seek medical attention. Many employers have policies that require you to seek medical attention any time you suffer an injury, even a minor injury, at work. Make sure you follow your employer's procedures. Even if your employer does not require a trip to a hospital or urgent care center, you should always pursue medical attention.
Follow your care provider's recommendations. You may need to go through physical therapy, take care of exercises on your own, or avoid certain types of activities while recovering. Not only can following your care provider's instructions increase your odds of making a full recovery, it may help make it easier for you to claim workers' compensation benefits.
Contact a lawyer if you need one. Any time you have trouble with your workers' compensation insurance provider, contact an experienced Albany workers' compensation attorney as soon as possible. Your lawyer can help you gather evidence related to your claim, give you a better idea of how much compensation you deserve, and go over the details of your rights with you in greater detail. Not only that, a workers' compensation lawyer can fight for you if necessary.
4. What should I do if my Albany workers' compensation insurance denies a treatment my doctor says I need?
Sometimes, workers' compensation insurance may prove reluctant to approve treatments that you really need to increase your odds of making a full recovery. Your doctor may even try to approve those procedures on your behalf but fail.
First, you have the right to appeal any decision made by the workers' compensation insurance provider that does not meet your medical needs. Second, you have the right to contact an attorney, who can help you determine what steps you need to take next to protect yourself as much as possible. Work with an attorney to learn more about your rights, including how you can move forward when your workers' compensation insurance makes it difficult for you to get needed treatment.
5. What should I do if I do not agree with the medical provider assigned by my Albany workers' compensation insurance?
Often, workers' compensation insurance will approve specific providers with whom the insurance company already has an agreement. Sometimes, you may not agree with the recommendations or diagnoses given by those providers. You can pressure a provider to run additional tests, but you may feel stuck if you cannot get the results you want from that provider.
First, contact an attorney to help go over your rights and evaluate the decision of the medical professional. Next, consider your next options. You have the right to pursue a second opinion related to your treatment. Another doctor may provide a better assessment of your injuries or a better treatment protocol, which may better fit your needs. Finally, keep in mind that you may have to fight for the medical assistance you deserve.
6. My doctor says that I can return to work with certain modifications, but my employer wants me to come back to work without them and will not make those modifications for me. What should I do?
Many employers will push back when expected to make expensive modifications to allow an employee to come back to work. An ergonomic office chair or a more flexible schedule might seem reasonable to you, but some employers simply do not want to address those key needs.
If your employer refuses to make the modifications you need to allow you to get back to work, you may not yet need to return to work, particularly if failure to manage those accommodations may worsen your injuries.
Talk to an attorney about your rights and your next steps. You and your employer may eventually agree, or you may need to stay out of work until you recover more fully from your accident.
7. How long can I draw workers' compensation after a workplace accident in Albany?
You can draw workers' compensation pay in Albany until you have recovered from your injuries or your permanent disability becomes apparent and you settle with the insurance company, but the maximum limits of between 225 and 525 weeks, which may depend on the specific policy covering your injury, may govern how long you can continue to draw workers' compensation benefits.
Your employer cannot fire you while you draw workers' compensation pay, nor can your employer terminate your workers' compensation when you still need additional time to recover from your injuries. If your employer does try to force you out or tries to convince you to terminate payments, you should contact an attorney as soon as possible to learn more about your rights.
Albany Workers' Compensation Assistance for You
Recovering from a workplace injury can be a monumental challenge. You may spend weeks in the hospital and require surgery; physical therapy may also be necessary. Even so, some may never fully recover from their injuries necessitating around-the-clock assistance.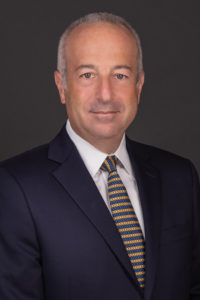 The financial burden can be just as heavy. Injured workers are often out of work for an extended time, if not permanently. They may also be facing mountains of medical debt. Paying bills and putting food on the table may suddenly seem like an epic struggle.
Thankfully, employees have rights. Under New York law, all employers must maintain workers' compensation insurance providing benefits to employees injured on the job. These benefits include full coverage of medical costs, partial compensation for lost wages, rehabilitation services, and survivor benefits.
Unfortunately, employers and insurance companies aren't always willing to provide these benefits. They may argue that the accident doesn't qualify and the employee is ineligible to file a claim. They may also try to downplay the severity of the injuries to pay out less money.
The denial of workers' compensation benefits can have catastrophic consequences for the injured party and their family. However, they can fight back. An experienced Albany workers comp lawyer courtesy of Finkelstein and Partners can file a formal appeal with the New York State Workers Compensation Board and ensure your rights are protected.
For Albany residents who want to file a workers' compensation claim or appeal a claim denial, it's important to speak with an attorney as soon as possible. New York State imposes strict time restrictions on both claims and appeals.
The skilled personal injury lawyers at Finkelstein & Partners can help. Contact us online or call our Albany office at (518) 452-2813 for a free consultation.