Albany Motorcycle Accident Attorney
1707 Central Avenue
Albany, NY 12205
518-452-2813

Review Us On Google
Finkelstein & Partners, LLP – Winning Serious Injury Lawsuits Since 1959
A motorcycle accident is a terrifying experience for any rider. Albany motorcyclists face a risk of severe and fatal injuries in collisions and other accidents, whether they occur on a highway like I-787, or at a busy Central Avenue intersection.
No matter where you ride in or around the Capital Region, crashing your ride can leave you with major injuries which can require extensive—and expensive—medical care and treatment. Motorcycle accident injuries can interfere with your ability to work, go to school, and live your life by inflicting disabilities and lasting health complications.
Frequently, motorcycle accidents in Albany happen because of the careless or reckless actions of someone other than the riders. Victims of those accidents deserve compensation for their injuries and losses.
Unfortunately, motorcycle accident victims in Albany can face unexpected obstacles and difficulties in obtaining that compensation from insurance companies or the at-fault parties. Oftentimes, motorcyclists feel unfairly treated by insurers and others who act as if all motorcycle riders are to blame for their injuries, no matter who caused a wreck.
The motorcycle accident attorneys at Finkelstein & Partners can help Albany motorcyclists combat unfair insurance practices and secure compensation from anyone at fault for their motorcycle accident injuries. Contact us today to learn how we can help you.
Finkelstein & Partners – The Motorcycle Injury Attorneys in Albany
Since 1959, the law firm of Finkelstein & Partners has fought for justice on behalf of clients injured in Albany, Hudson Valley, and Upstate New York motorcycle accidents. We pride ourselves in offering our clients knowledgeable and professional legal representation to get them the results and compensation they deserve.
We have represented numerous motorcyclists like you in securing compensation for injuries and losses they suffered in preventable accidents. Our recent results in motorcycle-related cases include a $1.5 million settlement for an injured motorcycle rider who collided with a dumpster carelessly left in the road by a garbage company, a settlement for the maximum limit of an insurance policy that covered our client's injuries in a motorcycle accident that wasn't his fault, and a $5.9 million settlement for a seriously-injured motorcycle passenger.
We cannot predict or guarantee the results of a future Albany motorcycle accident case we might take, of course, but we can point to our past successes as proof that our team has what it takes to secure top-dollar compensation for our clients who suffer severe injuries in motorcycle accidents.
Risk of a Motorcycle Accident in Albany
There are close to 5,000 motorcycle crashes reported in the state of New York annually and over 75 percent of these accidents result in an injury or fatality, according to official Empire State crash data. In a recent year, over 100 of these accidents occurred in Albany County, more than 80 percent of them resulting in injuries or fatalities.
This is a staggering percentage, but sadly, not a surprising one. Motorcyclists encounter dangerous maneuvers by drivers, aggression, and unexpected hazards every day throughout Albany and the Capital Region. According to state data, drivers of larger motor vehicles commonly cause motorcycle accidents in Albany by failing to yield the right of way, passing motorcyclists dangerously, and speeding.
No matter what sort of preventable behavior causes a motorcyclist to crash in Albany, the team at Finkelstein & Partners possesses the experience and resources to hold the at-fault parties legally and financially accountable.
Types of Motorcycle Accidents We Handle
Albany motorcycle accidents happen in a wide variety of ways. Our team has the experience and know-how to secure compensation for virtually any of them.
Common motorcycle accidents we handle include:
Turning accidents. Motorcycle accidents often happen when a car or truck fails to yield the right of way to a motorcycle at an intersection or spot on the road where traffic turns across an oncoming or adjoining traffic lane. These accidents can happen when cars turn across the path of a motorcycle, or vice versa. In either scenario, the resulting collision often owes its cause to the car or truck driver's failure to see or register the motorcycle in his or her field of view.
Lane change accidents. Similar to turning accidents, Albany motorcycle accidents also frequently occur when cars and trucks change lanes or merge without paying heed to a motorcycle already traveling in the space they move to occupy. In these scenarios, vehicles often strike the motorcycle or run it off the road.
Rear-end collisions. Motorcycles tend to have a far shorter stopping distance than cars and trucks. Motorists who follow too close to a motorcycle risk running into the motorcycle from behind if the motorcyclist brakes suddenly. Motorcycles can also collide with the rear of larger vehicles that stop without warning, particularly if those vehicles block the motorcyclist's view of traffic ahead.
Dangerous road conditions. With two wheels instead of four, motorcycles have less stability in rough or slippery road conditions than cars or trucks. Grooved pavement, sand, gravel, potholes, and other road hazards can cause a motorcyclist to lose control, especially if the public or private entities responsible for road maintenance fail to fix or warn riders about them.
Motorist disregard for motorcyclists' safety. Ride for long enough, and you will encounter a motorist who refuses to share the road with you responsibly. Drivers of cars and trucks have been known to drive aggressively and recklessly around motorcycles, heightening the risk of a deadly accident. Dangerous but all-too-common practices include passing motorcyclists too fast or too close, trying to pass in a single lane, tailgating, honking or shouting, and even throwing objects at motorcyclists.
Defective motorcycle/parts. Manufacturers of motorcycles and replacement parts owe the public a duty to prevent dangerous, defective parts from reaching the market. A bike or part that experiences mechanical failure at speed because of a defect can easily wreck and cause serious injuries to the rider.
This is not a complete list, of course. No matter how a motorcycle accident happens in Albany, the experienced motorcycle crash lawyers at Finkelstein & Partners have the wherewithal to evaluate the facts, collect the evidence, and seek compensation for the injured rider.
Albany Motorcycle Accident Injuries
Albany motorcyclists covet the freedom of riding in the open air. Unfortunately, that basic benefit of motorcycling also leaves riders and passengers vulnerable to catastrophic and fatal injuries in a crash, even when they wear protective equipment like helmets, eyewear, and back guards.
Over our six-plus decades of law practice at Finkelstein & Partners, we have represented—and secured compensation for—clients who have suffered a wide range of serious, expensive, debilitating injuries common to motorcycle accidents.
For example:
As above, this is only a partial list. Our decades of motorcycle accident experience at Finkelstein & Partners has exposed us to an extremely broad range of injuries and allowed us to develop knowledge about how to seek compensation for them.
Our Albany Motorcycle Accident Lawyers Answer Your Frequently Asked Questions
You suffered severe injuries in a motorcycle accident somewhere in Albany. Now, you probably have substantial questions about your right to compensation, or just what to do next.
Take a look at the FAQ below to learn more about your legal right to compensation in the aftermath of serious motorcycle accident injuries.
Who has to pay for my medical bills after a serious Albany motorcycle accident?
Whether you head to Albany Memorial Hospital or St. Peter's after your accident, or you receive care through Priority 1 Urgent Care or one of the many other urgent care centers in the Albany area, your medical bills can mount rapidly after motorcycle accident injuries. If you suffer a spinal cord injury in your accident, for example, you could find yourself paying nearly $1 million for care in the first year after the accident alone.
As the injured party, you will need to make arrangements to pay your motorcycle accident bills. However, you do have options that can make treatment more affordable even in the aftermath of a severe accident.
Your personal injury protection insurance can offer immediate coverage for some of your initial medical expenses. Personal injury protection insurance, or PIP coverage, offers immediate coverage for the medical expenses you experience after an auto accident, regardless of who caused that accident.
All drivers in New York must carry PIP coverage in addition to minimum liability coverage. This vital protection helps ensure that you have the coverage you need to pay for serious medical bills that may arise immediately after an accident.
Your medical insurance can help. For many people, especially those who have suffered severe injuries, medical insurance can provide a vitally needed lifeline after a motorcycle accident. Your medical insurance will help pay many of the expenses associated with your motorcycle accident injuries. Get in touch with your medical insurance provider as soon as possible after your accident to get a better idea of how much help you should expect to pay for your medical bills.
You can also use that opportunity to ask any questions you might have about your coverage, including:
Your copays and deductibles
Your out-of-pocket maximum
What coverage you have for specific aspects of your treatment, including long-term care, in-home care, and physical and occupational therapy after your accident
By talking to your insurance company, ideally with the assistance of your attorney, you can also work with your doctor to create a care plan that more accurately fits your coverage, including selecting in-network providers for many types of treatment.
Many hospitals offer programs and options that can help make treatment more affordable. At many hospitals, providers will offer discounts and assistance covering some of your medical bills, especially if you suffered severe injuries and cannot afford to pay. Talk to a patient care coordinator at the hospital to learn more about what options you have, or better yet, ask your attorney for help.
A motorcycle accident injury claim can provide you with the funds you need to pay for your medical bills. The person who caused your motorcycle accident—and that party's insurance company—does not usually have to pay your medical bills directly. Instead, the liable party's insurance company will typically pay out a settlement (or in some cases, court-ordered damages) that will cover the cost of the medical expenses related to your motorcycle accident injuries.
You can then use those funds to take care of the bills you may face in the aftermath of your accident, including your medical expenses.
How long does it take to settle a motorcycle accident claim in Albany?
Settling your motorcycle accident claim quickly climbs to the top of your priority list, especially as you find your medical bills rising and your funds running low. You should, however, expect it to take time to resolve your motorcycle accident claim.
First, your attorney and the liable driver's insurance company may need time to investigate all of the elements that led to your motorcycle accident. Multiple factors can contribute to a motorcycle accident, from speeding drivers to mechanical malfunctions and even poor weather conditions. Your attorney will need time to identify all liable parties and collect evidence to help build your claim.
Next, your attorney may recommend waiting until you have a chance to recover from your injuries before moving forward with your Albany motorcycle accident claim. Frequently, your doctor will not have an accurate prediction of your prognosis—including what your long-term medical bills will look like after serious injuries like traumatic brain injury, spinal cord injury, or multiple broken bones.
You may need up to six months to begin to recover from your injuries and get a better assessment of your eventual recovery, which can provide a better look at how much compensation you should expect from your motorcycle accident injury claim.
Finally, you may need to go through several rounds of negotiation or even take your claim to court to seek the compensation you really deserve for your Albany motorcycle accident injuries. If you sustained severe injuries, in particular, the insurance company may try to limit the compensation it has to offer you as much as possible.
What tactics will the insurance company use to reduce the compensation I receive after a motorcycle accident in Albany?
Insurance companies, on the surface, exist to provide financial assistance to people who might not otherwise have the funds to afford treatment or repairs after a major incident. Unfortunately, at their core, insurance companies exist to make money—and because of that, their adjusters may try their best to limit the compensation they have to pay out, even after severe incidents like a severe motorcycle accident.
An experienced Albany motorcycle accident attorney can help you navigate many of the challenges and barriers presented by the insurance company as you move forward with your claim and seek the compensation you deserve.
The insurance company may try to catch you doing activities you claim you cannot do, or to prove that your injuries do not limit you as much as you claim. When you suffer serious injuries in a motorcycle accident, they can have a serious impact on every area of your life. Your injuries can prevent you from working, make it difficult for you to take care of yourself, or prevent you from enjoying the activities that usually fill your leisure hours.
Your doctor may encourage you to try to do what you can, especially when it comes to spending time with friends and family. The insurance company that covers the liable party in your accident, on the other hand, may try to catch you engaging in those activities to prove that your injuries limit you less than you claim. If you engage n those activities the insurance company might try to insist that you did not suffer extensive pain.
An experienced Albany motorcycle accident attorney can help you avoid these traps, from controlling what you post on social media to avoiding activities or statements that could influence your claim until you obtain a resolution for your case.
The insurance company may try to trap you with a low settlement offer. Dealing with an insurance company in the aftermath of a serious accident can leave you frustrated and even defeated. You need the funds from your claim to help cover your medical bills and the myriad of other expenses that arise after your motorcycle accident, including the regular bills you might lack the capacity to pay because your injuries prevent you from working.
The insurance company knows you want a fast settlement. To reduce its financial liability, the insurance company may issue a low settlement offer, then pressure you to accept it fast instead of giving you the time to talk to an attorney to learn more about your actual rights after an accident. Accepting that offer could leave you short thousands of dollars when compared to the compensation you really deserve.
The insurance company may try to drag out the claim unnecessarily. While many things can extend the time needed to settle an Albany motorcycle accident claim, the insurance company may unnecessarily drag out the process. You may struggle to communicate with or face unreasonable delays every time you try to talk to the insurance company. Working with an attorney, however, can help you cut through the red tape and move through the claim more efficiently.
Will I have to go to court to settle an Albany motorcycle accident claim?
Most of the time, you can expect to settle your Albany motorcycle accident claim out of court. Insurance companies, in general, do not want to take on the additional costs that come from a court case, including immense legal fees and filing fees. The insurance company also usually knows how much it will owe you if the claim has to go to court, so reaching a settlement agreement before going to court usually works in the company's best interests as well as yours.
However, in some cases, you may have to take your claim to court to receive the compensation you deserve.
Generally, this happens:
Because you sustained severe injuries and must request substantial compensation, including compensation that may push the limits of the claim.
When the insurance company disputes liability in your motorcycle accident.
If the insurance company claims you have exaggerated or made up your injuries for any reason.
If you do have to go to court to settle your motorcycle accident claim in Albany, you need an experienced attorney who knows the Albany court system on your side. An attorney can help present your claim, including the evidence related to your claim, in the best possible light, maximizing the odds that the court will award the compensation you deserve.
How much does it cost to hire a motorcycle accident attorney in Albany?
Albany motorcycle accident attorneys usually accept most motorcycle accident clients on a contingent fee basis. Here, your attorney only collects a fee for service if and when they achieve a successful outcome in your case. You will not have to worry about paying your attorney fees upfront, which means you can focus on your recovery instead of worrying about whether you can afford the vital legal support you need as you manage your claim.
I did not have my motorcycle helmet on at the time of the accident and sustained a traumatic brain injury. Can I still file a claim?
Helmet use can substantially reduce the possibility of injury to the head, face, and neck in a motorcycle crash. However, despite laws requiring all motorcycle drivers and passengers to wear a helmet, some riders may choose to ride without a helmet—and in a serious motorcycle accident, they may end up suffering the consequences, including severe traumatic brain injury or serious injuries to the face. Lack of helmet use can also raise the risk of serious neck injury.
This does not mean, however, that negligent parties that cause you injury are off the hook. A reckless, intoxicated, or negligent driver, for example, is still expected to operate their vehicle with a duty of care to other motorists, including motorcyclists. You likely still have the right to file an Albany motorcycle accident claim, regardless of whether you wore a helmet or not. Talk to an attorney to learn how the facts of the case might affect your claim.
What Damages Can You Seek in a Motorcycle Accident Case?
The physical, emotional, and financial impacts of a motorcycle accident can feel overwhelming and disheartening for injured riders. With the help of a skilled motorcycle accident injury lawyer from Finkelstein & Partners, however, Albany motorcycle accident victims can hope to secure compensation to help them overcome those challenges and move forward with their lives.
Every case we handle is different. However, in general, our Albany motorcycle accident clients frequently have the legal right to compensation for:
Medical expenses; including emergency care, hospitalization, surgery, therapy, and rehabilitation.
Income losses resulting from missing work while healing, or from suffering a disabling injury that makes it impossible to return to work.
Physical pain of a motorcycle accident injury.
Emotional trauma related to the injury.
An overall diminishment of quality of life.
The cost of repairing or replacing damaged property.
Families of motorcyclists who tragically died in Albany motorcycle accidents may have the right to seek compensation for their loss through a wrongful death action.
No personal injury lawyer can promise that an Albany motorcycle accident case will achieve a favorable outcome. However, seeking the help of an experienced motorcycle accident injury team like Finkelstein & Partners puts injured motorcyclists and their families in the strongest position to secure the compensation they need and deserve.
How Can a Motorcycle Accident Lawyer at Finkelstein & Partners Help in Your Case?
You do not need to fight this uphill battle alone. A motorcycle accident is a serious matter that requires the patience, commitment, and knowledge of an attorney who can advocate for your best interests and rights under the law.
The motorcycle accident injury lawyers at Finkelstein & Partners understand the difficulties you face, and we have the resources and capability to get you results.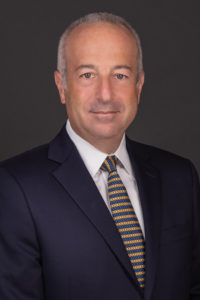 We can:
Discover all potential liability. Many factors can contribute to a motorcycle accident. While driver error is often to blame for injuries to motorcyclists, other circumstances or conditions may also have contributed to or worsened your injuries. Finkelstein & Partners evaluates every aspect of our client's Albany motorcycle accident cases to identify all parties who may owe our clients damages.
Interact with insurance companies. The last thing injured motorcyclists and their families want to deal with in the aftermath of a crash is to spend their time haggling with an insurance company. Finkelstein & Partners lawyers stand between their clients and the insurance companies, making sure that insurance adjusters treat them fairly.
Advocate for you in court. Ours is a team of seasoned, award-winning trial lawyers. We have taken some of the toughest cases in the nation to trial, and won. When choosing a lawyer to represent you in your Albany motorcycle accident case, make sure that lawyer has the skills and resources to go the distance, if necessary, to present your case to an Albany judge and jury at trial.
Guide you through a difficult time. The lawyers and legal professionals of Finkelstein & Partners are counselors at heart. We take our clients' interests seriously, and that often means serving as a sounding board for the numerous decisions they need to make to protect their rights and regain their lives after a motorcycle crash in Albany.
Contact Finkelstein & Partners After an Albany Motorcycle Accident
In most Albany motorcycle accident cases, the statute of limitations begins to run the moment the accident occurs—so you should call us immediately.
With the help of an experienced lawyer, you must take legal action before this deadline expires to avoid losing your valuable rights.
Injured motorcyclists have three years to file an Albany motorcycle accident action.
Families of motorcyclists who died in motorcycle accidents have two years to file a wrongful death action.
If you suffered injuries or lost a loved one in an Albany motorcycle accident, contact a motorcycle accident injury lawyer at Finkelstein & Partners or call our Albany office at (518) 452-2813 for your free case evaluation.