Albany Car Accident Attorney
Many of us use our vehicles day in and day out to get to work, school, and to take care of our daily needs and responsibilities. The truth is that we do not think about the risks we take each time we are a driver or passenger of a vehicle. With increased congestion on roadways and increases in distracted driving, car accidents remain an everyday threat to traveler safety during their commutes.
Car accidents are unpredictable, unplanned, and unexpected. When you are in a car accident and suffer injuries, you may not know the next move to best get you through this challenging time. A car accident injury can turn life as you know it upside down.
From hospital stays to extended medical treatment, rehabilitation missed work, and mounting expenses, you are likely to feel overwhelmed and uncertain about your ability to successfully manage these challenges. Our team of car accident lawyers understands the difficulties you face and how to fight for the help you need after a car accident caused your injuries.
Finkelstein & Partners Fights for the Compensation Their Clients Deserve
Every client that walks through our doors has experienced their own trauma and difficulties related to their car accident injuries. Our goal is to fight for the rights and financial compensation car accident victims such as yourself need.
We have always fought hard for our clients to get the results they need and deserve. Whether you are a passenger, bystander, or driver that another person has injured, we can help you fight for the losses and damages you have suffered. From a $13.5 million settlement for a 16-year-old passenger in a single-vehicle wreck to an $8.9 million settlement for a victim of a rear end automobile collision or a $2.85 million settlement in a drunk driving head on-collision case, our team of attorneys knows to negotiate and manage a wide variety of car accident claims.
Albany Car Accidents Today
Yearly reports by the Traffic Safety Statistical Repository show that in a given year, over 400,000 accidents take place across New York State; over a quarter of those accidents result in personal injuries. The Albany area accounts for almost 10,000 car accidents each year and over 2,000 injuries. Human errors cause over 8,000 crashes a year in the Albany area.
Motor vehicle accidents remain a constant threat to the safety and health of motorists, passengers, and other travelers along the road. Distracted driving, heavy traffic, and driver errors resulting in accidents occur each day. Unfortunately, many of those involved in car accidents will sustain an injury that will impact their life and finances. You do not need to endure this burden alone, and you can fight for the justice and compensation you deserve under the law with the help of a car accident lawyer.
Car Accident Cases We Handle at Finkelstein & Partners
No two car accidents are the same. Accidents happen under a wide range of circumstances and events. Just a short drive on a local road or expressway, and you will witness reckless actions or hazardous situations that can lead to catastrophic collisions at any moment.
Negligent drivers are a common and scary sight on any commute and when an accident occurs due to their actions it can cause irreparable damage and pain to other drivers, passengers, or bystanders that become victims of their carelessness. While there might be factors such as weather or road conditions that contribute to the severity of an accident, the reality is that most motor vehicle accidents are due to human error. A driver's negligence accounts for the vast majority of car accidents and injuries.
Top negligent car accident causes include:
Distracted driving
Driving under the influence
Excess speed
Reckless maneuvering
Failure to obey traffic signals
Careless driving in dangerous weather conditions
Falling asleep behind the wheel
Different types of car accidents can include:
Hit-and-run accident
Head-on collision
Multi-car accident
Rear-end collision
T-Bone crash
Rollover accident
Sideswipe
Single vehicle accident
Determination of Fault in a Car Accident Case
Many factors can cause car accidents and injuries. Our legal team understands the intricacies involved in car accident liability cases, and we can help you fight for your rights against those responsible for your injuries.
To determine who is at fault in a car accident claim, you must meet certain requirements under the law. If you meet these factors, you may prove who bears responsibility for your injuries.
Elements of a car accident claim that you must meet:
There is a duty of care owed to you – When a driver operates a vehicle they do so understanding that they must act responsibly and prudently. This includes following all traffic laws and obeying traffic signals as well as driving safely. This is the duty of care a driver owes to other drivers, passengers, and bystanders along the road.
There has been a breach of that duty of care – When a driver violates a law, drives recklessly, or otherwise engages in behavior that is dangerous to those around them, they can violate the duty of care expected of them. Most accidents happen because a driver has made an error in judgment resulting in a collision with another vehicle or bystander. In a car accident claim, an accident victim must prove that the party responsible for the accident breached the duty of care owed to them.
You have sustained an injury – The purpose of a car accident claim is to compensate an accident victim for the losses they have suffered because of an injury in an accident. You must show you have been injured in some way, whether it be a physical or emotional injury, and this injury has caused you a loss.
Your injury was caused by the negligence of the party – The final step necessary to proceed with a car accident claim is to show that the actions of the responsible party caused your injury. You must link the injury you suffered to the car accident and the actions of the party responsible for the accident.
How Damages Are Calculated for a Car Accident Injury
Victims of car accidents are often surprised to find just how much of a financial impact an accident can have on their life. Even accidents where injuries appear to be minor can result in lost work, expensive medical treatments, and property damage that puts a financial burden and stress on an accident victim and their family. Fortunately, the law allows you to seek compensation for these losses against the parties responsible for your injuries.
Car accident damages are economic or non-economic. Economic damages are objective financial measures of loss that you can prove through documentation and records. Non-economic damages can be more difficult to quantify because of their subjective nature and uniqueness to each accident victim.
Economic damages in a car accident claim can include:
Medical-related expenses
Loss of property or cost to repair
Loss of income or impacts to your ability to earn wages
Future losses of income due to your injury
Future expenses for long term medical treatment and care
Non-economic damages in a car accident claim can include:
Pain caused by your injury
Suffering and emotional distress caused by the accident or injury
Reduction of quality of life or impacts to your enjoyment of your life
Loss of companionship
A car accident attorney will take the time to understand the facts and evidence in your case to calculate the damages you deserve under the law. This important step in a car accident claim will give you an understanding of the overall value of your claim, which can help you make the best decisions if and when the insurance company or at-fault party presents a settlement offer. Contact Finkelstein & Partners today to get started.
How the New York Statute of Limitations Can Affect You
Under the laws of New York, an injured party has three years from the date of a car accident to file an action for a claim against the parties responsible for their injuries. If an injured victim fails to file within that time frame, a court can bar the plaintiff from proceeding with the lawsuit and seeking compensation for their losses. This is nearly impossible to overcome, and many times injury victims are left with little recourse to receive financial reimbursement and compensation for the damages they have suffered.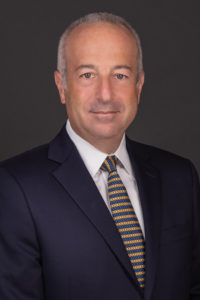 Fortunately, taking action soon after your injury can avoid the statute of limitations deadline. It may seem as though three years is a considerable amount of time, but time can pass relatively quickly when one is recovering from injuries and dealing with the aftermath of a car accident.
When Should You Contact an Albany Car Accident Lawyer?
It might not always be possible for a car accident victim to contact an attorney in the immediate moments after a car accident. If you require emergency medical care or extended treatment, you must focus on your recovery give little thought to a possible car accident claim or who should pay for the damages you have suffered.
It is always best to contact a car accident attorney as soon as possible following an accident. When you can physically discuss your case, contact an attorney to initiate your claim and begin the process of preparing legal action for damages against the parties responsible for your injuries.
Keep in mind that it takes time to prepare a case and file a car accident claim. A personal injury lawyer must not only evaluate and review the circumstances of the accident and your injuries but must also gather evidence, testimony, and documentation to understand the extent of your injuries and damages. A case against the at-fault parties requires time to prepare and support with the best evidence available. This gives you the best chance at recovering the maximum damages.
Negotiations, settlement offers, and trials (if necessary) take time and require patience. The sooner you hire legal representation for your injury the quicker the case can move forward and ultimately resolve.
What if Your Insurance Claim Was Denied or a Settlement Offer Is Too Low?
There may be times when an accident victim will attempt to proceed without legal counsel in their car accident injury claim only to find their claim denied, or they face challenges in the negotiation of an agreeable amount of compensation. It is not too late to contact a lawyer for your case.
If you find yourself being given the run-around by insurance companies or are being delayed or undercut in your efforts to be compensated for your losses, contact a car accident attorney to help guide your case. Although this may cause some delays in your case, it might still be possible to get you the compensation you deserve.
Call Our Professional Team of Albany Car Accident Lawyers
At Finkelstein & Partners—The Injury Attorneys, we are ready to discuss and evaluate your car accident case. Contact us for a free case evaluation and to find out how we can help you seek the compensation and justice you deserve. You can reach us at any time at (518) 452-2813 or through our contact page.
Albany
1707 Central Avenue
Albany, NY 12205
518-452-2813

Review Us On Google
Finkelstein & Partners, LLP – Winning Serious Injury Lawsuits Since 1959