Albany Dog Bite Attorney
Dogs play an important role in the lives of many Albany residents and families. They provide companionship to children and adults in households from Buckingham Lake to Shaker Park. They serve the public in the K-9 Unit of the Albany Police Department. They guide the blind across downtown intersections and through the corridors of the New York State Capitol.
Albany's dogs, on the whole, make our lives happier and more enriching. Unfortunately, in some cases, dogs may also attack and bite humans, especially children, causing severe injuries in the process.
Finkelstein & Partners represents Albany dog bite victims in legal actions seeking compensation for those injuries. Contact us today for a free consultation with an experienced Albany dog bite lawyer to learn about your rights after a dog harms you or a loved one.
About Our Albany Dog Bite Law Practice
For more than 60 years, Finkelstein & Partners has provided legal representation to Albany residents, workers, and visitors who suffer injuries because of someone else's wrongful actions. Our award-winning law firm serves the Capital Region, Hudson Valley, and Upstate New York.
Since Howard S. Finkelstein founded our firm in 1959, helping victims of dog bites has constituted a constant feature of our law practice, for the simple reason that wherever people keep dogs as pets, those dogs unfortunately but predictably bite humans and cause serious injuries.
Over our decades of law practice, we have recovered substantial sums of money for dog bite victims. That does not guarantee we can do the same for every Albany dog bite victim, but it does give our clients reason to have confidence that if they deserve compensation, then we know how to secure it for them.
The Hazards and Trauma of Dog Bites
Dog bites pose the risk of causing significant physical and emotional trauma, especially when young children fall victim.
A dog bite can:
Tear or puncture skin;
Rupture tendons, ligaments, and muscles;
Sever blood vessels;
Break bones;
Cause infection;
Transmit disease, particularly rabies; and
Leave behind extensive scarring and disfigurement, especially when dogs bite children's faces.
In rare, but possible, cases, dog attacks can kill. The dog bite prevention organization DogsBite.org reports that over a recent 12-year period, dog attacks led to 433 fatalities. Attacks by two dog breeds, pitbulls and rottweilers, reportedly accounted for three-quarters of those deaths.
Although alarming, the number of dog bite fatalities is tiny compared to the tally of injuries inflicted by dog attacks every year. As the list of injuries above reflects, dog bite injuries can have severe and lasting consequences for victims, especially young children. Albany residents injured by dog bites may need extensive medical care and rehabilitation, and even then, their injuries may leave them with disfiguring scars that lead to embarrassment and social isolation.
At Finkelstein & Partners in Albany, we take dog bites seriously. These are no run-of-the-mill injuries. They involve potentially permanent and costly trauma for which Albany victims deserve compensation.
Dog Owner Strict Liability Under Albany's Dog Bite Ordinance
Dog bites are so common, that states across the country have passed laws specifically addressing them. The majority of state laws on dog bites are simple and straightforward in making dog owners liable for injuries and losses their dogs cause to humans in an attack.
And then there's New York. For reasons too numerous to discuss here, unlike most states, New York state law on dog bites is anything but simple and straightforward. It consists of a patchwork of somewhat complicated and confusing statutes and court decisions that can leave injured dog bite victims and their lawyers struggling to figure out who owes them damages, and how to prove their case.
The potential for confusion over dog bite liability is so widespread in New York that cities and towns statewide have taken it upon themselves to write their own dog bite laws to simplify things.
Albany is one of them.
Since 1994, the city has had a vicious dogs ordinance on its books that states a clear and simple rule of liability for dog bites and other dog attacks that happen within the city limits:
"If any vicious dog causes injury to a person or domestic animal or damage to property while out of or within the enclosure of the owner of the dog or while off the property of the owner, whether or not the vicious dog was on a leash and securely muzzled or whether the vicious dog escaped without the fault of the owner, the owner shall be liable to the person aggrieved by the injury for all damages sustained, to be recovered in a civil action."
The ordinance defines a vicious dog as any "which bites, inflicts injury, assaults or otherwise attacks a human being or domestic animal or household pet without provocation on public or private property."
Albany's vicious dog ordinance is what is known as a strict liability law. It makes dog owners liable for the harm their dogs cause even if the owners do nothing wrong.
Thus, victims seeking compensation from the owner do not need to prove that the dog owner knew the dog was vicious, or that the owner unreasonably failed to take some action to prevent the dog from attacking. In Albany, the dog owner owes damages to the victim simply because the dog attacked and inflicted injury without provocation.
Seeking Compensation for Albany Dog Bite Injuries
Finkelstein & Partners in Albany helps victims of dog bites that happen within the city's limits enforce their rights under the city's vicious dog ordinance, and any other New York laws that may apply.
Every Albany dog bite case we handle involves a unique trauma to the victim. We never treat a dog bite case as a cookie-cutter claim. Our clients deserve to have personalized attention paid to their needs and priorities after a dog attacks them, and that is exactly what they get from our team. We work closely with clients to explore where and how an attack happened, who was involved, and the impact the injuries have had on the victim and his or her family. Then, we turn our attention to devising a strategy for obtaining the maximum compensation available from the at-fault parties.
Who Owes You Damages For Your Albany Dog Bite Injuries?
As we described above, Albany's vicious dog ordinance gives dog bite victims a clear path to seek compensation from a dog's owner. With the help of an experienced dog bite attorney like a member of the team at Finkelstein & Partners, victims can file a civil action against the owner in Albany County City Court or Supreme Court. Under the vicious dog ordinance, proving a case against a dog's owner requires only proving ownership, injury, and that the dog was not provoked.
The dog's owner, however, may not be the only party who owes compensation to a dog bite victim in Albany. Other parties may also bear some responsibility for the attack, and if so, they could face liability under New York law.
For example:
A dog walker or other temporary custodian of a dog who should have taken reasonable steps to prevent the attack;
A landlord or other property owner, if different from the dog owners, who failed to take action to keep visitors safe from a dog bite attack;
A municipal police department, if police dog attacks a non-suspect unprovoked, or if its use on an individual amounts to excessive use of force by a police officer;
A manufacturer of a dog leash or other restraint, if its product proves defective and the dog attacks and injures someone.
These are just a few examples. The point is, at Finkelstein & Partners in Albany, we understand that our clients' rights may go beyond merely seeking compensation from a dog's owner under the local vicious dog ordinance. When appropriate, we may also take action against other parties who should face legal and financial accountability for our client's dog bite injuries under New York law.
What Compensation Can You Receive for Dog Bite Injuries?
A civil action for damages, whether filed against an Albany dog owner or someone else, has the potential to secure a range of compensation for the harm the victim suffered.
Every case differs, of course, but Finkelstein & Partners clients may have the right to receive payment for:
The cost of medical care for a dog bite, including for all emergency care, hospitalization, testing, and medication necessary to treat the wound and to prevent rabies and other infection;
Other expense flowing from a dog bite injury in Albany, such as the cost of therapy for a child victim emotionally traumatized by a dog attack;
Any wages or income a victim or victim's family loses, or cannot earn in the future because of the dog bite injury, such as the cost a parent incurs from taking time off work to care for a child recuperating from a dog attack;
The dog bite victim's pain and suffering, which also takes into account the diminished quality of life a victim may suffer, such as when a dog bite leaves a permanent, disfiguring scar; and
Occasionally, punitive damages when dog attacks result from someone's extreme, outrageous, or intentionally harmful actions.
As these categories reflect, the amount of damages Albany dog bite victims might receive for their injuries depends first on the severity of their injury. As a general matter, the greater the physical harm inflicted by a dog bite, and the more widespread the injury's impact on the victim's life, the higher the potential compensation the victim should receive.
At Finkelstein & Partners, however, we also know having a right to compensation is not the same as actually securing it. It often takes the skill and diligence of an experienced personal injury lawyer to prove a case for maximum damages and to locate sources of payment.
In many Albany dog bite injury cases, for instance, a dog owner may carry one or more insurance policies—homeowners or renters insurance, for example—that a victim can turn to for payment of damages. The owner may also have financial resources of his or her own that a victim can seize as payment. The Finkelstein & Partners team does not rest until we have explored all possible avenues for obtaining payment on our clients' behalf.
What to Do if a Dog Bites You in Albany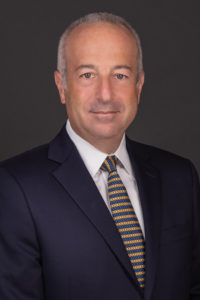 If you or a loved one suffered a dog bite injury recently in Albany, then the steps you take in the moments and days afterward can affect your legal and financial rights.
Follow these tips to protect yourself.
Seek immediate medical care. Do not wait to go to a doctor, especially if a dog bite breaks the skin. Seek immediate medical attention to treat the wound and to protect against the potential risks of infection. Dog bites can transmit rabies, a disease that, if left untreated, is nearly 100 percent fatal in humans.
Obtain the dog's vaccination information. New York law requires that all dogs be vaccinated against rabies, but that does not mean all dog owners comply. Even dogs that have received vaccinations can, in rare cases, carry and transmit the disease. Obtain the dog's vaccination information immediately from the dog's owner, and try to find out if the dog has had any exposure to wildlife that could carry the disease.
Contact our experienced Albany dog bite lawyers. In Albany, you have clear rights to compensation from the owner of the dog that bit you. The sooner you act on those rights, the better your chances of receiving the compensation you deserve, so call us without delay.
Your Knowledgeable Albany Dog Bite Lawyers
At Finkelstein & Partners, we have more than six decades of collective experience representing victims of dog bites and other personal injuries. We know how to get you the compensation you deserve for your dog bite injuries.
Contact us online or call our Albany office at (518) 452-2813 for a free consultation to learn more about your rights after a dog bite harms you or a loved one.
Albany
1707 Central Avenue
Albany, NY 12205
518-452-2813

Review Us On Google
Finkelstein & Partners, LLP – Winning Serious Injury Lawsuits Since 1959