Albany Truck Accident Attorney
1707 Central Avenue
Albany, NY 12205
518-452-2813

Review Us On Google
Finkelstein & Partners, LLP – Winning Serious Injury Lawsuits Since 1959
Any vehicle accident can result in catastrophic damage and injuries to the victims involved, but when you are involved in an accident with a truck (such as a large box truck, semi-truck, or tractor-trailer), the odds of suffering a severe or fatal injury increases dramatically. A truck accident is a traumatic event for those living through the experience, as well as the loved ones of those that have lost their lives in such an unexpected and tragic manner. The time following a truck accident can be chaotic and emotional for victims and their loved ones.
The actions you take immediately after a truck accident can protect you and your loved ones' rights under the law. While you may still be recovering from your injury, the gears remain in motion with insurance companies and other interested parties trying to resolve your case as quickly as possible.
Have a truck accident attorney on your side in the claim process who can provide guidance and represent you in matters related to your accident and injury. An Albany truck accident attorney at Finkelstein & Partners can protect your legal rights and fight for the compensation you deserve to help you recover compensation from your losses.
Truck Accidents in Albany and Surrounding Areas
New York currently holds a yearly average of about 4,000 vehicle crashes involving large trucks throughout the state, resulting in over 80 fatalities each year. With the rising popularity of vehicle travel combined with congested roadways and increased demand in the shipping industry, passenger vehicles and trucks will continue to become involved in unfortunate and tragic accidents. The reality is that truckers and trucking companies can prevent many of these accidents. Negligence on the part of the driver, truck owner, or trucking company can result in severe injuries or even death of other drivers or passengers sharing the roadways.
Large trucks inherently raise the risks of injuries and death when an accident occurs. Their massive size and weight combined with heavy or hazardous cargo create a dangerous environment putting everyone on the road at risk when there is a negligent error made. Survivors of truck accidents face debilitating injuries with lifelong impacts and consequences on their health, finances, and quality of life.
Our Albany Truck Accident Lawyers Answer Your Frequently Asked Questions
As the capital city of New York, Albany is an active player in importing and exporting goods and services. Commercial trucks transport many of the products that residents and visitors require when they're in Albany or produced or manufactured in the region. Nationally, trucks haul nearly 75 percent of the freight moved throughout the U.S.
While Albany's economy is very much dependent on its ability to move products into and out of the area, the increased truck traffic on already congested roadways can result in some of the most serious motor vehicle accidents on the roadway.
If a commercial truck injured you, you may not know how to obtain the compensation you deserve for the financial and psychological impacts of your injury. This often complex case requires an extensive amount of knowledge not only about the legal process of pursuing compensation, but also the evidence needed to prove a truck accident claim.
Read on for answers to some of the questions our clients most commonly ask about obtaining compensation for the expenses and impacts you incurred in a truck accident in Albany.
How do I obtain compensation for injuries I sustained in an Albany truck accident?
Truck accidents are a major source of death and injury on U.S. roadways. Commercial trucks often weigh 20 to 30 times more than the passenger cars they share the road with. Their excessive size creates difficulty with maneuvering the vehicle, including additional distance needed to stop, a high center of gravity that makes the vehicle prone to overturning, significant blind spots, and the need to make wide turns.
Unfortunately, not only does the size of the truck increase the risk of an accident, but it also increases the risk of serious injury or death to the occupants of other vehicles.
If a truck accident injured you in Albany, you may seek compensation for your injuries through a truck accident lawsuit.
In New York, plaintiffs must file most lawsuits for motor vehicle accidents within three years of the date on which the accident occurred.
What can I receive compensation for through a truck accident lawsuit?
In truck accident cases, the word "damage" refers to compensation for harm. New York allows truck accident injury claimants to seek both economic damages (which is compensation for the out-of-pocket expenses your injuries have cost you) and non-economic damages (which refer to compensation for the impacts your injuries had on your quality of life).
Some common expenses and impacts that appear on damage claims after a truck accident include:
Medical expenses, including the cost of emergency treatment, medical transport, diagnostic testing, physician and surgical services, hospitalization, prescription medication, physical therapy and rehabilitation, and the provision of assistive devices such as prosthetic limbs, crutches, or a wheelchair.
Lost wages resulting from being too injured to work or missing work to attend an injury-related medical appointment.
Loss of future earning capacity if your injury results in permanent deficits that render you unable to earn what you did before the accident.
Property damage sustained in the accident, such as the cost of repairing or replacing the vehicle you were driving when the accident occurred.
Physical pain and suffering.
Emotional distress.
Loss of the enjoyment of life, which is a damage that is collected if your injury prevents you from participating in hobbies or activities that you previously enjoyed.
Loss of consortium, which is a damage collected on behalf of the injured person's spouse for the loss of physical intimacy and companionship that a serious often causes.
How do I know who was liable for the truck accident that caused my injuries? How do I prove it?
Contrary to popular belief, there is not always just one individual who is legally responsible for the expenses and impacts that someone else incurs due to injuries sustained in a truck accident.
Truck accidents can feature more than one source of liability, and potentially liable parties can include:
The truck driver. Truck drivers are held to a higher duty of care on the roadway due to the massive size of the vehicle they operate. They must obtain a special license to operate the vehicle, known as a commercial driver's license (CDL). To obtain the CDL, a driver must prove that he or she is competent in basic truck driving safely and skills. The driver has additional responsibilities to safely and legally operate the truck on Albany's roadways, including submitting to random drug and alcohol screenings, ensuring that he or she can physically withstand the rigors of the job, and taking regular off-duty breaks as required by the federal truck driving hours of service regulations.
The trucking company that employs the driver and must ensure the driver's eligibility through background and driver history checks, and properly train the driver for the day-to-day risks he or she will face with the job.
Other roadway users, including other drivers who commit errors or unsafe behaviors while driving.
The individual or entity tasked with providing maintenance services on the truck if a  maintenance issue caused the accident.
The shipper who contracted the services of the trucking company must properly load the cargo and ensure that the trucking company and its driver have the proper insurance and are in good standing with the Federal Motor Carrier Safety Administration (FMCSA), which is tasked with regulating and overseeing the U.S. trucking industry.
The manufacturer or distributor of defective parts used on the truck or other vehicles, if a product defect caused the accident.
To prove that someone was liable for the accident that caused your injuries, you must show that the individual or entity was negligent.
You prove negligence by showing:
The at-fault party owed you a duty of care. The duty of care refers to the actions that a reasonable person would take in a given set of circumstances to avoid causing harm to others.
There was a breach in the duty of care. The breach refers to the actions that the at-fault party took that were contrary to the duty of care that was owed.
The breach resulted in an accident that caused you to suffer injuries and incur expenses and impacts on your quality of life.
What is the average truck accident settlement worth in Albany?
A settlement in a case not only reflects the unique expenses and impacts that the claimant experienced from an accident, but the insurance company's willingness to offer a settlement and the claimant's willingness to accept it.
Because each case has different facts, there really is no average truck accident settlement.
These factors can affect the value of your case:
How much insurance the at-fault party has, as insurance pays most settlements and awards.
The severity of your injury. Generally, severe injuries will result in higher wage loss, an increased risk for loss of earning capacity, and increased pain and suffering.
The number of potentially liable parties, as well as their assets.
My spouse died as a result of a truck accident. Is there compensation available for me?
In New York, if an individual dies from someone else's careless or reckless actions, his or her family members can seek compensation through a wrongful death claim.
Like a personal injury lawsuit, a wrongful death lawsuit is a legal claim filed in civil court. The statute of limitations for wrongful death cases in New York is generally two years from the date of the deceased's death.
Plaintiffs can recover:
The cost of funeral services and burial or cremation.
Medical expenses from the treatment of the deceased's final injury.
Wages and benefits that they lost between the time of the injury and the time of death.
The value of support and services that the deceased provided to family members.
Loss of nurturing, support, and companionship.
Loss of inheritance.
Conscious pain and suffering endured by the deceased between the time of injury and the time of death.
9 percent interest on the damages award, calculated from the date of death.
I can't afford an attorney. Can I file a truck accident lawsuit on my own?
We understand that worry over the cost of hiring an attorney prevents many injured people from seeking compensation or tempts them to seek compensation on their own.
While there is nothing in the law that prevents you from filing a lawsuit on your own, Albany truck accident cases are often extremely complex, particularly those involving commercial trucks. An experienced truck accident attorney provides the best opportunity for you to obtain the maximum amount of compensation available for you, because he or she understands the insurance that commercial trucking companies must carry, and the strict regulations under which they operate.
An Albany truck accident lawyer also understands the aggressive representation that the trucking company's insurer will employ from their own legal team and how much that representation can intimidate the victims of truck accidents.
Because having the experienced guidance of an attorney is so important, many Albany truck accident lawyers will offer you, with no upfront investment:
A free case evaluation, where you meet with attorneys to learn more about the process of seeking compensation through a truck accident claim.
A contingent fee payment arrangement, where you owe no attorney fees unless your lawyer secures a successful outcome in your case.
Liability in Truck Accident Cases
Truck accidents are complex cases due to the various parties that could hold responsibility and contribute to an accident—even if they are not present at the time of the accident. An Albany truck accident attorney understands the intricacies of these cases and when a negligent party caused them. If someone failed to uphold their duty of care to the public, including other passengers and drivers on the road, their victims can hold them liable.
While many accidents occur due to truck driver errors, other elements can contribute to an accident or the severity and extent of its damages. If a party has acted negligently (either through their actions or inaction), they may also be to blame for your injuries and could be held responsible for the damages you have incurred.
Examples of common truck accident liability scenarios include:
Truck driver error
Violation of labor standards related to the trucking industry
Defects in equipment or manufacturing of the truck itself
Failures to inspect, maintain, or repair the truck by the driver or company
Improper loading of cargo
Transport of hazardous materials
How a Truck Accident Can Result in Lifelong Impacts to Injured Victims
Truck accident victims can experience injuries ranging from serious to fatal. For those that have lost a loved one to a truck accident, they face expenses related to emergency medical response, funeral and burial expenses, as well as the loss of companionship from their family member. Surviving victims of truck accidents often have a long road ahead—healing from their injuries as well as the financial losses that an accident caused.
Beyond the present-day losses that accident victims know about, they must consider many unknowns following a truck accident. Catastrophic truck accident injuries do not always heal, and can leave some victims with life-changing effects from the accident. Insurance companies may present you with low settlement offers that do not consider the extent of the impacts you have suffered. An Albany truck accident lawyer can help you file a claim that accounts for all of your losses related to your injury—not just for now, but also for the future.
Damages You Could Seek in a Truck Accident Claim
When you are involved in an accident, the damages you suffer include obvious elements such as the injuries you have sustained, the property you have lost, and the medical expenses related to your treatment. However, there are other losses you may seek compensation for in an Albany truck accident case against the parties responsible for your injuries.
Common damages in an Albany truck accident claim calculation can include:
Medical expenses for treatment and rehabilitation
Loss of wages due to missed work
Pain and suffering related to your injury
Loss of enjoyment or quality of life
Reduction of income potential or your ability to engage in work now and in the future
Future medical expenses that could be necessary
Expenses for funeral or burial arrangements for a loved one
Loss of companionship of a loved one
How Long Do You Have to File an Action in Albany for a Truck Accident Case?
Understandably, in the days that follow an accident, you focus on your recovery. In fact, a truck accident may hospitalize accident victims for some time. While plaintiffs don't need to initiate legal action for a claim from a truck accident immediately, they must get the process started as soon as possible. Each state limits the time an individual has to file a suit.
These time constraints are called statutes of limitations and vary depending on the state. If you file an action beyond the statute limitations, you will likely be barred from bringing suit and denied the ability to seek compensation for your losses through the courts.
New York's statute of limitations indicates that a car accident victim may bring an action against a responsible party within:
Three years from the date an accident resulted in an injury
While this may appear to be ample time to file suit, the sooner you take action in your truck accident case the better you can protect your rights and interests. It will take some time for you to find legal representation for your matter, as well as for your legal team to build your case and give you the best possible chance at collecting reasonable compensation for your losses and damages. Do not risk losing your right to seek compensation, and contact an attorney as soon as you reasonably can after a truck accident injury or the death of a loved one.
What Types of Truck Accident Cases Do Finkelstein & Partners Handle?
There is no one-size-fits-all approach to truck accident cases. Each truck accident involves a unique set of circumstances and factors that lead up to the events resulting in the accident and related injuries.
Common types of large truck collisions include:
Underride accidents
Override accidents
Head-on collisions
Rear-end crashes
Jack-knife accidents
Rollover collisions
Multi-vehicle pile-ups or crashes
Loss of cargo accidents
We Fight for the Compensation Our Clients Deserve
At Finkelstein & Partners, our extensive team of attorneys and staff understand the unique needs truck accident victims face. We strive to achieve the financial compensation our clients deserve for the injuries, damages, and losses they suffered due to the negligent actions of another party.
From a $6.8 million jury verdict for a truck accident victim to a $5.7 million settlement by an insurer for a tractor-trailer related pileup, our law firm understands the value of a truck accident case to its victim and how to fight for the financial compensation you need and deserve to help you get your life back on track. While no two truck accident cases are alike and we can guarantee no results, we can help evaluate your particular case and discuss your legal options.
How Can Finkelstein & Partners Help You?
Hiring an attorney is not just a task to check off your list following an accident with a truck. You must find the right attorneys for the job—a legal team that understands the ins and outs of vehicle and truck accidents as well as how to successfully manage and navigate insurance companies and other interested third parties.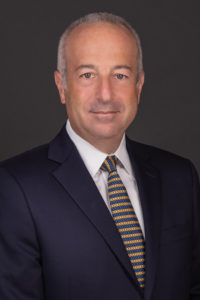 At Finkelstein & Partners—The Injury Attorneys, we have the resources and dedication to defend and protect your legal rights and interests from the first moments following your accident injury. We can help guide you through your Albany truck accident case professionally and compassionately. Our team can take the steps necessary to help you through this difficult time and advocate for your rights.
We can:
Manage communications. Juggling communications following an accident can be overwhelming and confusing. Pain and recovering from an injury can further exacerbate those feelings and frustrations. When you hire us to represent you in a truck accident case, we will take the lead, managing communications regarding all aspects of your accident and injury. Insurance companies, at-fault parties, opposing counsel, medical collectors, and other interested third parties would have to communicate with us about your case. This can take an enormous burden off of you during this time of healing and allow you to focus your physical and mental efforts on your overall health and wellbeing.
Collect evidence. Your legal team will help you research and gather the information necessary to build your case. From medical records to police reports, witness testimony, and evidence of the scene of the accident, we would leave no stone unturned in searching for available information to support your Albany truck accident claim and damages.
Discover potential liability. Truck accident cases can be complicated when trying to find all the parties that may have had a hand in the negligence leading to your injuries. A lawyer can help sort through the relationships of the truck driver, employers, the trucking company, and manufacturers of equipment, and the truck itself to discover any negligence that could have had a hand in the events leading up to the accident and ultimately your injuries. You can hold any party or organization that potentially acted negligently responsible for your damages.
Represent you and protect your legal rights. Throughout an Albany truck accident claim and potential court action against the parties responsible for your injuries, your personal injury lawyer will serve as your advocate. Insurance companies and other parties to your case will not necessarily have your best interest in mind. The reality is that each party to an Albany truck accident matter holds its own agenda and objectives. An attorney on your behalf can make certain that your priorities and rights under the law remain at the table during communications, discussions, and negotiations of settlements regarding the truck accident and injuries you have sustained.
Take the First Step to Protect Your Rights and Interests
If you lost a loved one or were injured in a truck accident due to the fault of another, contact us at Finkelstein & Partners—The Injury Attorneys for a free case evaluation. You can also call us at any time at (518) 452-2813. Let us discuss your case with you and how we can help you fight for the compensation you deserve for your losses.