Albany Construction Accident Attorney
1707 Central Avenue
Albany, NY 12205
518-452-2813

Review Us On Google
Finkelstein & Partners, LLP – Winning Serious Injury Lawsuits Since 1959
Albany's growth and development means that the city is full of construction sites. If you've sustained an injury in a construction accident in Albany, one of Finkelstein & Partners' skilled attorneys can help. Our Albany construction accident lawyers help clients fight for their rights after they've suffered injuries on construction sites.
Did you know that one in ten construction workers are injured on an annual basis? That means that there are 15,000 or more construction accident injuries every year.
If you sustained injuries in an Albany construction accident, you are not alone. Thousands of people are hurt in construction accident injuries every single year, and you have the right to pursue compensation for the damages you've suffered. Finkelstein & Partners' Albany construction lawyers can help you understand your case and defend your rights.
What to Do if a Construction Accident Hurts You in Albany
If you were hurt in a construction accident, protect your physical and legal health. That means that you should seek medical attention as soon as possible after the accident.
Finkelstein & Partners: Your Construction Accident Lawyers in Albany
Finkelstein & Partners offers comprehensive, personalized legal services to construction accident survivors in Albany. If you or someone you love was hurt in a construction accident, our team of skilled lawyers may help. We leverage decades' worth of legal experience to support our clients. Reach out to us today for a free case evaluation and ask a legal professional about your case.
Once you've received medical care, we recommend partnering with a construction accident lawyer. You can work together with your attorney to inform your employer of the injury. You can also share any evidence or documents that you have collected pertaining to the accident. Then, your lawyer will work to build your case and fight for your rights.
Common Causes of Albany Construction Accidents
Construction accidents happen for lots of reasons. Some examples include:
Falling objects
Scaffolding and ladder accidents (falling from heights)
Tool misuse
Heavy equipment failure
Misuse of safety implements
Falling Objects
Falling objects are a serious risk on construction sites. There are lots of areas on most construction sites where items can fall from high off of the ground. Even if something "only" falls from several feet up, it can still cause serious injuries. Some objects that commonly fall on construction sites include tools, bricks, and boards.
Scaffolding Collapses and Accidents
Scaffolding is a useful tool for performing construction work high off of the ground. With that said, scaffolding accidents can and do happen. Anything from a malfunction to an improperly-maintained section of scaffolding can lead to an accident.
Tool Misuse
Even with proper training, tool misuse is common on construction sites. Misusing any type of tool on a construction site opens the door for a variety of construction accidents.
Equipment Failure and Accidents
Most construction sites are home to a plethora of tools and different types of equipment. Almost all of the equipment on-site can pose a danger—especially if it's used improperly, misplaced, or failing.
Fires and Explosions
Obviously, fires and explosions are dangerous. They can cause serious property damage—and serious injuries, too. There are lots of risks for fires and explosions on construction sites; and if one of these does occur, it may be even more dangerous due to equipment or chemicals nearby. The average construction site has several pressurized or flammable containers present.
Safety Implement Misuse
Safety implements should protect people on construction sites. Unfortunately, these implements can be (and often are) misused. Safety implement misuse creates a large risk for everyone on a construction site.
Following OSHA Standards at Construction Sites: It's Everyone's Responsibility
Every party that works on a construction project must comply with all Occupational Safety and Health Administration (OSHA) standards.
This includes:
Employers
Construction site owners: Construction site owners are responsible for following OSHA standards and keeping their sites safe for everyone. If someone tells a construction site owner about a hazard and the owner does not correct the hazard or warn about the danger, the owner may be held liable for resulting accidents
Subcontractors, contractors: Contractors and subcontractors are expected to adhere to OSHA standards and maintain a safe work environment—both for themselves and construction workers in the area. There are specific OSHA standards that highlight contractors' and subcontractors' responsibility to practice timely equipment maintenance
Architects and engineers: Architects and engineers need to conform to OSHA standards. When these parties fail to adhere to building codes or they make design flaws, it puts everyone at risk. You can hold an architect or engineer liable for these
Equipment manufacturers: Even the best-maintained equipment can prove dangerous; so if there's equipment on a construction site that already violates OSHA standards, it presents a huge risk. Equipment manufacturers that create dangerous or defective equipment can be held liable for doing so
The Fatal Four
Some accidents are more common than others on construction sites. Some of these are more likely to be fatal, too. More than half of annual construction worker deaths can be traced to the fatal four.
These are:
Electrocutions
Strikes by objects
Caught-in/betweens
Falls
Falls and strikes by falling objects are some of the most dangerous and common forms of construction accidents. There are many opportunities for these throughout construction sites. Oftentimes, accident survivors had no idea they were about to fall or be struck right before their injuries occur.
Construction Accidents and Workers' Compensation
Construction workers are covered under workers' compensation insurance. They may receive workers' compensation insurance at no additional cost to them. Workers' employers are responsible for paying the insurance.
Workers' compensation isn't always straightforward after a construction accident. This is one reason why it's so beneficial to work with a construction accident lawyer. If your financial recovery could involve workers' compensation, hire us to explain your rights.
A construction accident attorney can help you understand how workers' compensation works (and how it might impact your case)
Workers' compensation benefits account for required medical care and treatment after a construction accident; recipients also receive two-thirds of their average weekly wage
If you weren't performing work when you were hurt, you cannot receive workers' compensation benefits
Albany Construction Accident Common Questions
Who can I sue if I was hurt in an Albany construction accident?
We can't say for sure. You'll need a qualified lawyer to review your case and determine who might be liable for your accident.
There are lots of people and entities who can be sued if someone is hurt in a construction accident.
For example:
Construction site owners
Property owners
Other construction workers (when they are negligent or careless)
Defective tool or equipment manufacturers
Worksite managers
Do I still have the right to sue if my injuries were not severe?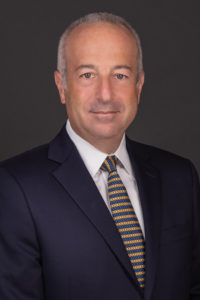 Yes. You absolutely still have the right to sue if your injuries were not severe. One reason why is that, oftentimes, people think their injuries are minor. Then, delayed symptoms of secondary injuries enter the picture. You should never assume that your injuries were "mild."
Secondly: you can recover for compensation for lots of different damages. Medical bills and pain and suffering due to injuries are only two of those. You can still sue to pursue compensation for property damage, mental anguish, time off of work, and so on.
What if I wasn't hurt in the accident?
We'd like to mention two things:
Many people believe that they are not injured in an accident, but secondary or delayed injuries present themselves
You can seek compensation for property damage, mental anguish, time missed from work, and more—even if you weren't hurt
If you have questions about pursuing damages after an accident in which you were not injured, you can ask a construction accident lawyer for more information.
What OSHA standards are violated most frequently at construction sites?
According to Federal OSHA, the ten most frequently cited standards are:
Can I file a claim if my loved one died in a construction accident?
Yes—you may be eligible to file a claim if your loved one has been killed in a construction accident. You can work with a construction accident attorney to bring a wrongful death claim on your loved one's behalf.
Recoverable Damages After a Construction Accident
Some of the most common questions people have after construction accidents involve recovering compensation. Construction accident survivors may be eligible to collect a range of damages after they are injured. Nobody can tell you exactly how much you might receive in damages. A qualified lawyer may give you an estimate during a consultation.
Usually, the damages someone recovers after a construction accident are proportional to the price (emotionally, physically, and monetarily) that they've paid for what happened.
Medical bills. If someone else caused your construction accident, you may recover the costs of medical bills associated with your injuries. This includes previous, current, and future medical bills linked to the accident. Many people find that medical bills are one of the most challenging difficulties to navigate post-accident; pursuing compensation can help.
Lost wages. Many construction accidents cause survivors to miss time from work. When this is the case, they can try to recover damages for lost wages. Even losing a little bit of time at work can have a big impact on someone's finances. There is specific compensation that's available to certain accident survivors to account for this.
Diminished earning capacity. Think of diminished earning capacity as similar to lost wages. When someone's ability to earn money is permanently diminished, he or she can seek damages for what happened. Damages for diminished earning capacity are often greater than damages for lost wages, since diminished earning capacity is a lifelong problem.
Pain and suffering. You should never have to endure pain and suffering because of someone else's negligence or recklessness. If you have, you should ask an attorney for more information about pain and suffering damages. Compensation like this is intended to compensate for some of the post-accident experience.
Disability. If you are disabled by a construction accident, you may have the right to pursue disability compensation. The unfortunate truth is that many insurance companies and courts do not award disabled accident survivors the damages they deserve. It often takes the help of an experienced lawyer to seek justice.
Common Injuries After Construction Accidents
Remember: every construction accident is unique. The injuries you suffered in your accident might not look like the injuries someone else suffered in theirs. Even if you believe your injuries are "minor," they can still have a profound impact on your life.
Some injuries that are commonly associated with construction accidents include:
Bruises
Broken or fractured bones
Vision loss
Hearing loss
Head injuries
Neck injuries
Back injuries
Spinal cord injuries
Traumatic brain injuries (TBIs)
Loss of limb
Finkelstein & Partners Helps Construction Accident Survivors in Albany
Construction accident cases often prove complex, and having an experienced attorney on your side will help ensure that your rights are protected and that you don't miss out on potential compensation. Your attorney will handle all the legal complexities of your case, including gathering evidence, interviewing witnesses, and negotiating with at-fault parties. While your attorney is doing this, you can focus all of your efforts on your physical and mental recovery.
Have you or someone you love been hurt in a construction accident in Albany? The lawyers at Finkelstein & Partners can help. Reach out to us today or call our Albany office at (518) 452-2813 to connect with a legal professional and get your FREE case evaluation with our personal injury attorneys. Our lawyers have helped construction accident survivors recover millions of dollars in damages—and we can help you build your case, too.