Albany Spinal Cord Injury Attorney
1707 Central Avenue
Albany, NY 12205
518-452-2813

Review Us On Google
Finkelstein & Partners, LLP – Winning Serious Injury Lawsuits Since 1959
Any accidental injury has the potential to cause severe disruption in someone's life, and a severe spinal cord injury (SCI) is almost certain to do so.
Victims of spinal cord injuries in Albany frequently confront a life transformed by paralysis and a loss of sensation and function. They often need to spend extended periods rehabbing at Albany Med or Sunnyview Rehabilitation Hospital. They frequently cannot work or attend school, at least temporarily, and when they can return, they find their prospects dramatically changed. They endure physical and emotional pain, and health complications that could, in the long-term, shorten their lives.
There's also the expense of a spinal cord injury. Spinal cord injury victims face millions in lifetime costs necessary to rehab and adapt to their injuries. Many have limited ability to pay for the care and support they need.
The law firm of Finkelstein & Partners can help. We represent spinal cord injury victims in Albany in legal actions seeking compensation for the trauma and life transformation they have endured. Contact our Albany office to speak with an experienced spinal cord injury lawyer.
Why You Want to Hire Us
Finkelstein & Partners opened more than 60 years ago with a single office in Newburgh, NY. Since then, we have grown into an award-winning personal injury law firm representing clients throughout the Hudson Valley and Upstate New York, including in Albany.
Our law practice focuses on representing individuals who have suffered injuries and losses because of someone else's wrongful, careless conduct. Securing financial compensation for spinal cord injury victims constitutes a core part of what we do. We have the size, experience, and resources to tackle even the most complicated spinal cord injury claims against the largest and most well-funded insurance companies.
Unlike most other law firms, our team can point to over 60 years of results achieved for our clients, including multi-million dollar settlements, judgments, and jury awards for victims of spinal cord injuries. We cannot guarantee that every spinal cord injury case we take in Albany will have a successful outcome, but our clients can feel confident knowing they have a team of lawyers and legal professionals on their side who have a long track record of success in cases like theirs.
How We Can Help With Your Albany Spinal Cord Claim
Over our 60 years of law practice at Finkelstein & Partners helping injured Albany residents and workers secure compensation for catastrophic personal injuries, we have found that we can trace the cause of many spinal cord injuries to someone other than the injured individual. Other people's mistakes, carelessness, recklessness, and even an intent to harm, lead to accidents and unsafe conditions, which in turn cause an innocent victim to sustain an SCI.
In those cases, the SCI victim deserves, and has a legal right to receive, compensation from the party at fault and from anyone answerable for that party's actions. At Finkelstein & Partners, our job is to devise and execute efficient, effective legal strategies to secure that compensation, so that our clients have the financial support they need to rehab from and adjust to their spinal cord injuries.
Every Albany spinal cord injury case we handle at Finkelstein & Partners differs. No two SCIs are alike, which is why we approach every SCI case as a unique challenge warranting personalized service and attention to our client's specific needs.
Broadly speaking, however, our work for victims of SCIs in Albany consists of three principal tasks.
Identify Who Owes You Compensation for Your Spinal Cord Injury
In Albany, as in the rest of the Empire State and the country at large, individuals, businesses, organizations, and institutions owe one another the basic obligation not to make unreasonably dangerous decisions, and not to engage in unreasonably dangerous actions, that harm others. Those who violate that basic duty of care may face legal liability to anyone harmed by their decisions or actions.
Spinal cord injuries happen in numerous ways in and around Albany. By scrutinizing the facts and circumstances of the accident or incident that harmed our client, the team at Finkelstein & Partners can pinpoint the party or parties who, by law, must pay our client compensation.
For example:
In motor vehicle accidents resulting in an SCI, our client may have the right to receive damages from a careless motorist, an automotive manufacturer that sold defective parts, or a government agency that should have fixed an unreasonably dangerous stretch of road;
When SCIs result from accidental falls, our clients could have the right to seek compensation from the property owner where the fall happened, or from an individual whose carelessness created the hazard that caused the fall;
SCIs suffered while playing sports could create liability for sports leagues, school athletic departments, or others who should take steps to keep practices and competitions safe;
If an SCI results from a violent assault, then the perpetrator may face liability, as may the owner of the property where the crime occurred.
These are merely a few examples. Individuals who suffer spinal cord injuries who seek our help at Finkelstein & Partners can count on us to leave no stone unturned in our search to identify every party who may owe them financial compensation under New York law.
Evaluate the Scope of Your Injuries and Losses
Clients of Finkelstein & Partners praise us for the personalized attention they receive. We know, from decades of experience, that the first job of any good lawyer is to listen to an injured client's story and to gain a thorough understanding of the full impact an injury or illness has taken.
As cataloged in detail above, spinal cord injuries impact our clients' lives in numerous ways. We aim to investigate and understand all of them, so that when we take action on a client's behalf, we seek an amount of financial compensation that addresses that client's current and future needs.
Every Albany spinal cord injury case we handle is different, of course, but in general, our clients may have the right to receive compensation for:
The costs and expenses of a spinal cord injury listed above;
The physical pain, emotional suffering, and other SCI-related challenges that diminish our client's ability to enjoy life and relationships; and
Sometimes, extra damages designed to punish and deter the conduct that led to our client getting hurt.
As with identifying parties who owe our clients compensation, at Finkelstein & Partners we invest the time, resources, and effort necessary to make sure we understand the full scope of harm done to our client, in every case.
Plan, Explain, and Pursue Legal Action for Compensation
Through the process of evaluating and understanding what caused our client to sustain a spinal cord injury, who to hold accountable for it, and how much financial compensation our client deserves, the team at Finkelstein & Partners aims to formulate a strategy for securing as much of that compensation as possible, as efficiently and effectively as possible.
Our lawyers and legal professionals put special emphasis on ensuring transparency in everything we do for our clients. We make sure to communicate and explain the legal strategy we devise. We answer the questions our clients have about it in plain English. Through an innovative online platform, we give them access to all of their case documents and information.
Once we and our clients have settled on a strategy, we execute it with skill, diligence, and professionalism. In any given case, we may pursue claims against an insurance policy, file a lawsuit in a New York court, engage in settlement negotiations with insurance companies and defense lawyers, and argue in favor of our client's rights to a judge and jury.
As we said above, we cannot guarantee that every client will achieve a favorable outcome through this process. But, our track record of success speaks volumes about what the talented, sophisticated personal injury lawyers at Finkelstein & Partners can achieve for Albany spinal cord injury victims.
The Multiple Impacts of a Spinal Cord Injury
Spinal cord injuries, defined by the United Spinal Association as those that result in temporary or permanent changes in the spinal cord's normal motor, sensory, or autonomic function, take a heavy toll on victims, their families, and their communities.
At Finkelstein & Partners, we understand the numerous impacts of spinal cord injuries. Our mission is to secure maximum compensation for the full range of harm our clients suffer when a spinal cord injury afflicts them or a loved one.
Physical Impacts
Perhaps the most well-known impact of a spinal cord injury consists of its effect on a victim's ability to feel and control body parts and bodily functions. Damage to or impairment of the spinal cord interferes with the cord's principal function of carrying messages between the brain and body.
Doctors classify spinal cord injuries as either:
Incomplete, meaning the injury interferes with only some messages that pass through the site of the injury; and
Complete, meaning the injury prevents all messages from traversing the site of the injury.
Both incomplete and complete spinal cord injuries have marked impacts on an individual's physical sensation and function. Most notably, patients may experience paralysis, characterized by a loss of feeling and of the ability to control a part or function of the body, and a disruption of the body's autonomic (involuntary) systems, such as organ functioning and reflexes.
The extent of the body affected by a spinal cord injury depends upon the location of the injury or impairment. Generally speaking, the higher on the cord, the more body parts and functions are partially or totally paralyzed.
The specific location and nature of a spinal cord injury dictate the specific parts of the body affected, but doctors often group spinal cord injuries into two broad categories, according to the Christopher and Dana Reeve Foundation (CDRF):
Paraplegia, which is an injury that affects only the lower half of the body, such as the ability to use one's legs and/or to control bladder or bowel function; and
Tetraplegia (formerly called quadriplegia), which is an injury that affects the most or all of the body, from facial movements to the use of the arms to breathing and swallowing.
A common misconception goes that the primary impact of spinal cord injury is the loss of the ability to walk. As the summary above reflects, however, spinal cord injuries have numerous physical impacts, of which a loss of mobility is only one part.
Emotional Impacts
Spinal cord injuries also inflict a severe emotional toll. CDRF cites depression as a common mental health challenge for people who become paralyzed, but that is far from the only emotional impact of spinal cord injuries.
According to research published in the medical journal Mayo Clinic Proceedings, adults living with spinal cord injuries have a higher-than-average incidence of:
SCIs also have significant emotional impacts on victims' families and loved ones, who also struggle to adjust to changed roles and feelings of loss.
Long-Term Health Impacts
Spinal cord injuries commonly cause secondary health complications.
According to CDRF, these can include:
Susceptibility to infection;
Dangerous fluctuations in blood pressure;
Skin problems;
Blood clots (deep vein thrombosis); and
Acute and long-term respiratory illness.
In addition, spinal cord injury patients have a decreased life expectancy as compared to the general population.
Financial Impacts
CDRF estimates that an SCI and its complications cost between $347,000 and $1,000,000 to treat in the first year, and between $42,000 and $185,000 to treat in each subsequent year. On average, the lifetime cost of living with a spinal cord injury easily runs into the millions of dollars, even for incomplete injuries that leave patients with some sensation and function.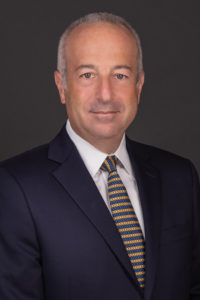 Categories of new and ongoing expenses commonly associated with an SCI include:
Medical care;
Rehabilitation;
Purchasing and maintaining wheelchairs or other mobility equipment;
Modifying living spaces to accommodate a disability;
Paying for in-home care and other daily assistance; and
Purchasing or hiring specialty transportation.
In addition, spinal cord injury victims often experience a material decline in their household income. Many miss work in the early stages of their injury. For some, the injury limits their ability to return to their previous employment, or to work the same number of hours or in the same capacity. Incomes can also drop when loved ones leave the workforce to become caregivers.
Albany Spinal Cord Injury FAQ
After suffering a spinal cord injury in an Albany accident, you may have a lot of questions about how to move forward with a personal injury claim, how much compensation you deserve, and more. Contact a personal injury attorney today to ask any specifics you might have about your spinal cord injury claim and how to move forward.
How much is my Albany spinal cord injury claim really worth?
If you suffered a spinal cord injury in an Albany accident, knowing how much compensation you can recover for that injury may top your list of things you need to know. While spinal cord injury attorneys often have extensive experience dealing with these claims, no attorney can guarantee the compensation you will ultimately recover for those injuries.
However, an attorney can help break down the compensation you may deserve and ask the questions that can help you determine how much compensation to pursue including when you might want to accept a settlement offer provided by the insurance company and when you might want to continue to negotiate.
What limits does the insurance policy that covers the liable individual have?
Following many spinal cord injuries, the injured victim will seek compensation, not through the liable party directly, but through an insurance policy. What type of insurance policy may depend on how your accident occurred. For example, if you suffered a spinal cord injury due to the negligence of a property owner, including both public and private property owners, you may need to pursue your claim through the owner's property insurance.
On the other hand, if you need to file for compensation for a spinal cord injury after an Albany auto accident, you may need to seek compensation through the liable driver's auto insurance.
Most insurance policies have clear limits that will determine how much compensation you can actually receive for the injuries you suffered in your accident. A personal injury attorney can take a look at the full insurance policy, including any exceptions to the policy or within the law that can help maximize the compensation you can recover for your spinal cord injuries.
What medical expenses did you face after your spinal cord injuries?
Following spinal cord injuries, many victims may have immense medical expenses to contend with. If you suffered high tetraplegia, you may find yourself facing more than $1 million in medical costs in the first year after the accident alone. Even if you face injuries lower in the spinal cord, or even incomplete spinal cord injuries, you will find yourself wrestling with substantial medical bills. It does not matter if you went to St. Peter's Hospital, Albany Memorial Hospital, or Albany Medical Center for your initial spinal cord injury treatments. Spinal cord injuries have a high cost, and you, as the injured party, will bear much of the brunt of those bills.
Ideally, you should keep track of all medical expenses associated with your injury so you can present them to your lawyer. Your lawyer can then go through those medical expenses and total them up. Most often, your medical expenses, from the cost of durable medical equipment like a wheelchair to the cost of emergency surgeries and procedures or even long-term care after your spinal cord injury, will form the basis for your spinal cord injury claim.
What other financial losses did you face as a result of your spinal cord injury?
In addition to the immediate weight of your medical bills, you may find yourself dealing with a range of other serious expenses related to your spinal cord injury. Many victims find lost wages or lost earning potential one of the most devastating financial costs associated with spinal cord injury. Your spinal cord injury may prevent you from working while you recover and regain some of your capability, or you may discover that your spinal cord injuries prevent you from working at all. You can include your lost wages or lost earning potential as part of a spinal cord injury claim. You may also have the right to include other expenses you faced.
While the compensation you can receive may depend on the extent of your injuries and your financial losses, having an experienced spinal cord injury attorney on your side can make a huge difference after your accident.
How much does it cost to hire a spinal cord injury attorney in Albany?
Dealing with the aftermath of a spinal cord injury can leave you with a lot of questions and a great deal of difficulty. Many people, however, shy away from hiring a personal injury lawyer to deal with their spinal cord injury claims. They worry it will cost too much, especially if they have already lost their source of income because of the accident or face immense bills that they do not know how they will pay.
Personal injury attorneys understand the difficulty often faced by spinal cord injury victims when it comes to managing finances in the aftermath of a serious accident. It is common for a personal injury attorney to start with a free consultation to go over potential clients' legal rights, the compensation they might expect, and their next steps. Then, clients are often accepted on a contingent fee basis, which can help reduce your immediate financial woes and provide you with the legal support you need without having to worry about the fees associated with them.
What should I do if I suffer a spinal cord injury in Albany?
The immediate impact of a spinal cord injury usually makes it impossible to ignore. Many spinal cord injury victims get emergency transport to the closest emergency room, where they will receive immediate treatment for their injuries. You may find that dealing with your treatment takes up all or most of your energy for a while, especially in the immediate aftermath of the accident.
However, you can take several steps that will help protect your financial future and increase the odds that you will get the compensation you deserve.
Contact an attorney as soon as possible. Do not try to wait it out or hope that you will get a fair offer from the insurance company that covers the liable party. As the victim of a spinal cord injury caused by someone else's negligence, you may deserve considerable compensation for your injuries, and you may find that the extent of your injuries and the damages you need to claim increases the difficulty you face in getting that compensation from the insurance company. An attorney can help cut through some of the red tape, give you a better idea of what to expect, and help ensure that you have the information you need in hand so that you can make informed decisions about your settlement.
Follow the instructions of your medical care providers. As a spinal cord injury victim, you may have considerable limitations placed on your daily activities as a result of your injuries. Your doctors might impose specific limitations to help avoid further injury or to increase your odds of making a full recovery. Furthermore, you may need to go through physical and occupational therapy to help you cope with your new limitations, regain as much strength as possible in the rest of your body, and improve your ability to navigate life.
Follow all instructions given by your medical care professionals, even if it seems "too hard" or "not worth it." Progress in spinal cord injury victims may come slowly. Your doctor, however, has your best interests at heart and will work to help you maximize your recovery. If you fail to consider those guidelines, not only can it interfere with your recovery, it could make it harder for you to pursue the compensation you deserve through a personal injury claim in the future.
Do not try to contact the insurance company on your own. You should let your attorney take care of communicating with the insurance company following your spinal cord injury. An attorney can help guide you through what information the insurance company really needs and help you avoid critical mistakes that could minimize the compensation you can recover for your injuries.
What should I do if the insurance company makes me an offer after an Albany spinal cord injury?
If less than six months have passed since your spinal cord injury, you may not even know what your eventual recovery will look like. Many Albany doctors cannot give you a full assessment of what limitations you will face and how much you can eventually recover until months after the initial accident. During that time, you can go through considerable recovery. Often, that does not look like you expect. Sometimes, you may experience setbacks or complications. Any additional procedures you need to undergo may increase the cost of your recovery, which may influence the compensation you can recover through a spinal cord injury claim.
The insurance company knows all of that. Often, however, insurance companies want to minimize the compensation they have to pay out for even the victims of severe injuries as much as possible. They may try to push you to accept a low settlement offer, or even an early settlement offer, to prevent them from having to pay additional compensation later.
If the insurance company does call you and make a settlement offer, talk to an attorney before you accept. An attorney can help break down your anticipated expenses and give you a better idea of what to expect as you move forward with your spinal cord injury claim.
What should I do about my medical bills after an Albany spinal cord injury?
Spinal cord injuries typically mean immense medical bills, many of which you will face for the rest of your life. As the victim of a spinal cord injury, you may wonder how you will ever take care of those bills and what options you have for covering them.
While a personal injury claim can help restore some of the funds you spent on your medical bills or provide you with the funds you need to pay them off, if you have not paid your medical bills while waiting for your claim to go through it may not provide the immediate compensation you need to help you juggle those medical bills as they start to appear.
Use Your Insurance. Your insurance can provide a vital buffer as you start managing the expenses associated with your spinal cord injuries. If you suffered your spinal cord injury in an auto accident, your Personal Injury Protection insurance, which New York drivers must carry, can offer immediate compensation for the first percentage of your medical bills, minus the amount of your deductible. Once that runs out, you may want to use your health insurance to help cover many of those costs.
Your health insurance will also offer much-needed protection that can help with the long-term cost of spinal cord injuries.
Talk to Your Care Provider. Depending on where you went for medical treatment, some providers, including university hospitals, may have programs in place that will help you pay for the cost of treatment. Talk to your care provider and patient coordinator about what immediate options you may have for helping to reduce the cost of your medical bills.
6. How long does it take to settle a spinal cord injury claim in Albany?
After a spinal cord injury, it can take some time to resolve your claim. First, your attorney and the insurance company will need time to investigate the accident and arrive at an agreement concerning liability.
Next, your attorney may recommend taking time to recover before you proceed with your claim, so your claim will contain an accurate representation of your medical costs and ongoing expenses.
Finally, it can take time to negotiate for compensation and arrive at an agreement that works for both you and the insurance company.
As a spinal cord injury victim, you will likely need to ask for considerable compensation for your injuries, which means you may need to plan for it to take longer to arrive at a settlement agreement.
Skilled, Dedicated Albany Spinal Cord Injury Lawyers
A spinal cord injury can, and most likely will, change your life. That does not mean, however, that you and your family should face that challenge alone. You deserve compensation, and the Finkelstein & Partners team has the skill, experience, and resources to help you get it.
Contact us today online or by phone at our Albany office at (518) 452-2813 for a free evaluation of your spinal cord injury case.