Albany Uber Accident Attorney
1707 Central Avenue
Albany, NY 12205
518-452-2813

Review Us On Google
Finkelstein & Partners, LLP – Winning Serious Injury Lawsuits Since 1959
When Your Ride Turns Tragic
Using Uber to travel in and around Albany is convenient—until your ride turns tragic. A rideshare accident can change your life due to serious injuries and an inability to work. At Finkelstein & Partners, we understand how to approach complex civil cases involving Uber accident injuries. If you or a close loved one suffered significant harm due to a careless Uber driver, call Finkelstein & Partners' Albany Uber accident lawyers today.
Your Albany Uber Accident Attorneys
The pursuit of compensation for your Albany Uber accident injuries is a complex process. Leaving your case in our qualified hands allows you more time to focus on your recovery.
Painful injuries require rest, and stressing over your case can prevent you from relaxing. A dedicated focus on your medical treatment and procedures is important for your health.
Our team will ensure that we keep the lines of communication open. From updates to the information you need to know, we are on your side. Insurance companies want to protect their best interests; by securing our services, you have someone protecting yours.
Using Uber is beneficial if your driver is responsible behind the wheel. One reckless Uber driver can forever change your life. Let us help you fight by holding the driver responsible for your injuries accountable for your damages.
Uber Drivers and Liability
Rideshare drivers work as independent contractors. As such, Uber requires that its drivers carry a certain amount of liability insurance.
If you suffer serious injuries in an Uber accident, the liable party and how to pursue compensation depends on whether:
The app is off, and the driver is not in service.
The app is on, and the driver is waiting for a ride request.
The driver is en route to pick up a rider, or the accident occurs during a trip.
While Uber also carries liability insurance, the details of your accident play a significant role in whether the driver's insurance pays, Uber insurance pays, or it is a combination of the two.
This can make your Albany Uber accident claim and lawsuit confusing if you are unfamiliar with the civil process. A lawyer from our team can review your accident, investigate, and determine the best path forward.
Your pursuit of justice and possible compensation is too important to leave to chance. Get help from our team as soon as possible. Do not speak with the driver, their insurance company, or Uber before speaking with us. Our free case evaluation provides you with important information regarding whether you have a case and, if so, how to proceed with our assistance.
Common Causes of Uber Accidents
A serious or catastrophic injury can forever impact your career, relationships, and your overall quality of life. At the core of Uber use is the ability to arrive safely at your destination.
Uber drivers are not immune to the same dangerous behaviors that cause accidents throughout Albany.
The very reason you hail an Uber for a ride may, in fact, make your Uber driver reckless, such as:
Drinking and driving: Hailing an Uber after a night on the town with friends—and a few drinks—is a popular choice for avoiding a driving while intoxicated (DWI) charge. An impaired Uber driver may face criminal charges, which does not prevent you from pursuing civil action.
Drowsy driving: Another reason you may hail an Uber is due to a lack of rest. The driver who transports you may have an undiagnosed sleep disorder, work multiple jobs, or does not rest enough to drive. Nodding off behind the wheel is dangerous and sometimes deadly.
Road rage: Using Uber to avoid traffic issues is a smart choice—until your driver engages in road rage. Dangerous interactions with other drivers can cause drivers to lose control of their vehicle, causing passengers serious harm.
Distracted driving: Uber can provide passengers transportation and time to use their smartphones for news or email. Smartphone use should not occupy the Uber driver's time, especially when using the rideshare app. The Centers for Disease Control (CDC) reports that sending or reading a text at 55 mph is similar to driving the length of a football field with eyes closed.
If your Albany Uber accident resulted from your driver's reckless actions, we can help you fight for compensation. The injuries you experienced were most likely preventable had the driver acted responsibly.
A member of our team can determine if you have a possible case for litigation. Contact Finkelstein & Partners today for a free case evaluation. Should we proceed with your case, we will work hard to secure a fair settlement for your damages.
Types of Uber Accident Injuries
A traumatic Uber accident may involve:
Passengers
Another driver
A motorcyclist
A bicyclist
A pedestrian
The impact can produce different results for different victims.
Among the most serious injuries are:
Traumatic brain injury: The CDC describes a traumatic brain injury as a blow, bump, jolt, or penetrating head injury. A severe brain injury can impact normal brain function, impacting thinking skills, mobility, and more. If a loved one suffered a traumatic brain injury, they may never return to the person you remember before the accident. They may express outbursts of anger or suffer from depression. Your loved one may require more care than you can provide. Placing them in a skilled nursing facility is expensive, with an average monthly cost of more than $8,000.
Spinal cord injury: A pedestrian, bicyclist, or other Uber accident victim may suffer a spinal cord injury. This devastating type of injury results in a lifetime of medical costs of millions.
Broken bones: An Uber accident can result in broken bones that require a lengthy recovery. The type of break can impact how you manage daily tasks, entail future surgeries, and involve extensive therapy.
Internal injuries: The injuries you cannot see are most serious and why you should always seek immediate medical attention. Internal bleeding—if left unchecked—can lead to organ damage and death.
Your medical costs begin with medical transport to a hospital. Fees associated with your care, combined with an inability to work, can stress you and cause you anxiety.
Payment for your medical care is something you should not worry about but rather fight for. Let us fight for you—our team will put our experience to work by fighting insurance companies for the compensation you deserve.
How Our Albany Uber Accident Lawyers Can Help You
An insurance company may use a variety of tactics designed to confuse you when you are most vulnerable. Hiring Finkelstein & Partners can protect you from accepting a settlement that is less than you deserve.
Referring insurance adjusters to your attorney removes unnecessary stress from your situation. No one needs nor deserves to feel pressure during such a challenging time. Accepting their offer can impact your ability to access future medical care if you experience complications.
Our team understands how insurance adjusters approach Albany Uber accident claims. We apply our knowledge to each case by fighting for fair compensation and based upon your damages. At Finkelstein & Partners, we will not stop until we reach the best outcome of your case. If we must proceed to trial, we are always prepared to do so.
Accident victims can feel overwhelmed by growing medical expenses and reduced or no income. The pressure is unfair when the accident you experienced is due to negligence. The driver owed you a duty of care, and their failure to provide such care affected your life in numerous ways.
You do not have to feel alone during this time. Let a member of our team stand beside you by fighting your Albany Uber accident claim and lawsuit. We care for our clients and take great pride in our customer service. Do not give in to pressure from insurance adjusters. Get help from Finkelstein & Partners by contacting us today for a free case evaluation.
Uber Accident Damages and Compensation
Compensation in civil cases is never guaranteed. Each case is different in details and outcomes. Pursuing compensation is your right and fighting for it essential for your current and future needs.
Securing compensation can also serve as a message to other Uber drivers who dare to take risks behind the wheel.
Possible compensation may include one or more of these damages:
Reimbursement for your medical expenses
Compensation for your lost wages due to time recovering
Future earnings if your injuries prohibit you from returning to your job
Pain and suffering
If an Uber accident results in a loved one's tragic death, you may qualify for a wrongful death claim and lawsuit.
While money can ever replace your loved one, it can help ease the financial stress you experience with your sudden loss.
Wrongful death compensation typically includes these types of damages:
Funeral and burial costs or cremation
Final medical expenses for your loved one
Loss of income from a spouse and their potential future earnings
The time allowed by state law for Albany Uber accident lawsuits is short. An Uber accident can turn your world upside down, leaving you confused about what to do next. Before you realize it, days, weeks, and months may pass.
There are no further legal options should you miss the statute of limitations for filing your lawsuit. An additional danger is accepting an insurance settlement offer without legal representation—something that can prohibit you from seeking more compensation should your condition worsen.
Finkelstein & Partners protect accident victims from these legal consequences and other potentially harmful decisions. What happened to you or a loved one was tragic, and your damages are not fair.
Take the first important step of contacting us for a free case evaluation for your Albany Uber accident today.
Albany Uber Accident FAQs
---
Get Help From Finkelstein & Partners Today
If you or a loved one suffered serious injuries due to an Uber driver's careless actions, we want to help you. An Albany Uber accident involves a tangled web of possible liable parties. We will investigate to identify all parties liable for your harm. When you retain Finkelstein & Partners, we handle all the legal complexities of your claim, from compiling evidence to negotiating with insurance companies, so that you can focus on your recovery. With our legal knowledge and experience, you can rest assured that your case is in good hands.
To build the best case possible, you must contact us without delay. As soon as we review your case, we get to work fighting for you and with you. During your free consultation, you can discuss the details of your case, ask questions about your legal options, and determine your eligibility to pursue compensation for the full cost of your injuries.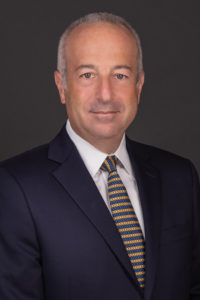 We offer a no-fee promise, making payment necessary only if and when we win your case. If we do not win, you do not pay legal fees. As Albany personal injury lawyers, we understand the financial stress you face due to your injuries.
Removing the burden of upfront legal fees can provide you with much-needed peace of mind. The chaos of your accident and injuries is stressful and frightening. With our team by your side, you are never alone.
Reach out for your free case evaluation today. The easy-to-use online form will reach us immediately, or you may contact us by calling our Albany office at (518) 452-2813 at any time.
You hailed an Uber ride and paid for the service expecting safe transport. If your trip turned tragic due to a negligent Uber driver, take action. We can handle reluctant insurance companies and fight for the compensation you deserve.
The clock for your civil case is ticking now; don't delay. Our team needs time to examine the details and evidence of your Uber accident carefully. The sooner we hear from you, the faster we can get to work fighting for justice.