Albany Catastrophic Injury Attorney
1707 Central Avenue
Albany, NY 12205
518-452-2813

Review Us On Google
Finkelstein & Partners, LLP – Winning Serious Injury Lawsuits Since 1959
Lawmakers in Albany frequently pass laws that aim to keep New York state residents, workers, and visitors from harm. However, even the best legislation cannot prevent every tragedy.
In the Capital Region, people will still routinely fall victim to accidents and incidents that cause catastrophic injuries. Car and truck crashes on I-87 and I-787, building fires in West Hill, falls on construction sites in the South End neighborhood, and other preventable circumstances inflict harm that devastates the lives of injured individuals, their families, and their communities.
Victims of preventable catastrophic injuries need and deserve compensation from anyone whose careless or reckless actions led to the harm they suffered. the catastrophic injury attorneys at Finkelstein & Partners in Albany can help them obtain it.
For more than six decades, we have represented catastrophically injured individuals throughout the Capital Region in legal actions seeking to secure payment for the pain, expense, and difficulty inflicted on them by the wrongful actions of others. Contact our Albany office to learn about your rights and options after a catastrophic injury derails your life.
About Our Catastrophic Injury Legal Team
Finkelstein & Partners has a long history in the Capital Region, Hudson Valley, and Upstate New York. Founded in 1959 by Howard S. Finkelstein, and led today by Howard's son Andrew, the firm has grown from a single office in Newburgh to nineteen locations spanning the Northeast.
Since our founding, Finkelstein & Partners has focused a large portion of its work on fighting to secure compensation for individuals who have suffered catastrophic injuries. Our 60 years of results include numerous multi-million dollar financial outcomes for victims of catastrophic injuries. Of course, there is no guarantee that every client we represent will obtain similar compensation, but it does give our clients the confidence of knowing that our lawyers have the experience, skill, and resources to prevail in even the most challenging and high-profile catastrophic injury cases.
What Do Lawyers Classify as Catastrophic Injuries?
In legal and insurance circles, catastrophic injuries are those that alter the course of the victim's health and life, and that frequently involve massive expense. Virtually any injury can qualify as catastrophic given the circumstances, but a large portion of them fall into one of these categories.
Spinal Cord Injuries (SCI)
For most people, a spinal cord injury represents the dictionary-definition example of a catastrophic injury. By disrupting the transmission of messages between the brain and the body, an SCI frequently results in paralysis—a loss of sensation and control of body parts and bodily functions below the site of the injury to the cord.
The majority of spinal cord injuries do not heal. Injured individuals frequently spend the remainder of the lives reliant on wheelchairs and other assistive technology for their independence. Their injuries can limit their life opportunities and income-earning potential, and shorten their life expectancy.
Spinal cord injury victims and their families virtually always face expenses that reach millions of dollars, according to the Christopher and Dana Reeve Foundation.
Loss of Use of a Limb
Another signature example of a catastrophic injury consists of losing the use of a limb due to amputation or damage so severe that the limb cannot function.
Victims of violent car accidents that collapse vehicle cabins around passengers, for example, frequently lose legs that get crushed or pinned in the wreckage. Similarly, workers in heavy industries frequently lose limbs that get caught in or crushed under machinery or equipment.
Whatever the cause of the loss of use of a limb, the injury exacts a heavy personal and financial toll. Injured individuals may need to pay for, maintain, and adapt to the use of prosthetics that replace an amputated limb. They endure excruciating physical pain and severe emotional trauma. They lose the ability to participate in activities they once enjoyed. A life without the use of a limb is a life transformed forever.
Loss of Sight or Hearing
In the same fashion, life takes an unalterable and sharp turn whenever Albany residents or workers sustain injuries that rob them of their sight or hearing. In contrast to people born without the use of these senses, who learn to adapt to them gradually, the sudden deprivation of vision or hearing to a victim of an accident can cause extreme trauma.
Many struggle with depression, anxiety, and isolation. Their personal relationships come under significant strain. They face new and significant expenses while, simultaneously, suffering severe setbacks in their ability to earn a living.
In time and with proper support, victims of catastrophic injuries involving sight and hearing can adapt and return to productive, fulfilling lives. The transformation, however, requires heroic effort and, often, large amounts of financial assistance.
Brain Injury
The brain serves as the center of our consciousness. In many ways, its functioning defines how we perceive ourselves, and how others see us. An injury to the brain that disrupts its ability to function normally impacts not just an individual's cognitive, motor, and emotional faculties, but also that individual's sense of self.
Profound difficulties can accompany brain injuries of any type. Traumatic brain injuries (TBI) resulting from a violent blow or jolt, or brain injuries resulting from illness, oxygen deprivation, stroke, or other internal causes, can deprive individuals of the ability to reason, communicate, move, or regulate their emotions.
A severe brain injury may leave a person comatose, or unable to speak or comprehend language. Even a more "mild" brain injury can interfere with a person's ability to work or attend school. The consequences of a brain injury can extend to every corner of a person's life.
Severe Burns
Burns can happen through a variety of mechanisms—fire, friction, electrocution, chemical exposure, radiation, and so on—but their consequences tend to be universally challenging and painful.
A severe burn frequently condemns an injured individual to weeks or months of difficult recuperation at a burn center outside of Albany. Patients with severe burns face risks of deadly infections. They often need multiple, painful surgeries to repair their wounds. And, severe burns routinely leave victims with extensive, disfiguring scars that limit their mobility and senses, and take an extraordinarily heavy emotional toll.
A disfiguring burn scar can cruelly limit a person's social and financial opportunities, and the trauma of the burn itself may cause lasting health complications that shorten a burn victim's life.
How Does Finkelstein & Partners Help Catastrophic Injury Victims in Albany?
By definition, then, a catastrophic injury inflicts severe physical, emotional, and financial harm. Victims of catastrophic injuries need assistance to recuperate from and adapt to their "new normal". Financial compensation paid by the party or parties who caused their injuries frequently makes that assistance possible.
At Finkelstein & Partners, we serve catastrophically injured individuals and their families by taking legal action on their behalf seeking compensation. Through diligent investigation, analysis, and advocacy, we identify who owes them money, calculate the amount of money they should receive, and plan and execute efficient, effective legal strategies to get them paid what they deserve.
Determining Who Owes Damages for Catastrophic Injuries
Catastrophic injuries occur in such a wide and varied set of circumstances that it would be impossible to list them here. Over our sixty-plus years of law practice, however, the experienced catastrophic injury lawyers at Finkelstein & Partners have learned that most catastrophic injuries could have been prevented, and that more often than not, their root cause almost always involves the careless, reckless, or intentionally harmful actions of someone other than the injured victim.
One of our most important jobs in a catastrophic injury case is to identify any at-fault party who should face legal and financial accountability to our injured client. We tackle that question anew for every client, recognizing that every situation is unique and deserving of our personalized attention.
Through careful investigation and analysis, we may find, for example, that liability lies with:
A trucker whose carelessness behind the wheel of a big-rig led to a catastrophic pileup on I-87, and that trucker's trucking company employer, who failed to provide adequate training to its drivers;
The manufacturer of a dangerous, defective consumer product that overheated and caused a building fire that caused victims' third-degree burns;
A medical professional who badly misdiagnosed a patient's condition, missing the opportunity to prevent the patient from developing a life-altering illness; or
An Albany property owner who failed to ensure safe working conditions for construction workers, as required by New York's scaffold law, resulting in a worker falling from a high height and suffering a spinal cord injury.
These are merely examples, of course. Every case we handle for the victim of a catastrophic injury in Albany presents unique facts and circumstances for our team of lawyers and legal professionals to evaluate. No matter who owes compensation for our client's injuries, our team has the resources and know-how to identify them and hold them accountable.
Evaluating a Client's Catastrophic Injury-Related Needs
Identifying who owes compensation to our client represents one piece of the puzzle in a catastrophic injury case. Another critical piece involves figuring out how much money the law entitles our client to receive.
We approach that question with diligence, empathy, and attention to detail. We work closely with our clients and their families to comprehend the full impact of a catastrophic injury on their lives, relationships, finances, and futures. We aim to assemble a complete picture of the harm our client has suffered, and to translate that injury and difficulty into an appropriate amount of money to seek as compensation.
In a typical case, for example, our client may receive payment for:
Medical expenses, both current and future, necessary to treat the injury and any health complications it causes;
Non-medical expenses, also both present and future, reasonably related to adapting to and living with a catastrophic injury;
Past lost wages resulting from an injured individual or family member missing work because of a catastrophic injury;
Future lost income reasonably expected to result from a catastrophic injury;
The injured individual's pain, suffering, and diminished quality of life due to the catastrophic injury; and
Sometimes, punitive damages awarded to our client to punish and deter the conduct that caused the injury.
For the personal injury lawyers and legal professionals at Finkelstein & Partners, there is no such thing as a cookie-cutter calculation of damages. Every case is unique, and our clients deserve to have personalized attention paid to their circumstances, so that any legal action we take on their behalf seeks compensation that meets their current and future needs.
Planning, Explaining, and Executing a Winning Legal Strategy
With the facts in hand, the Finkelstein & Partners team sets to work in devising an efficient, effective strategy for securing as much compensation as possible for our catastrophic injury client. We take care to explain to our clients, in plain English, whatever legal strategy we recommend, and to answer their questions in a straightforward, compassionate manner.
We serve our clients' interests above all others, and we recognize that how we respond to and communicate with our clients plays a critical role in making sure they understand that our priorities always lie with them.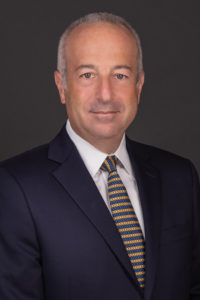 How do we get results for our clients? It varies depending on what the facts and law call for. We may, for example:
File lawsuits against at-fault parties in Albany County Supreme Court (which is what the trial court is called in New York) or the United States District Court for the Northern District of New York;
Pursue insurance claims against liability, disability, or other insurance policies that cover our clients' catastrophic injuries;
Negotiate settlements with defense lawyers and/or insurance adjusters, when possible to resolve our clients' claims;
Go to trial, presenting our clients' case to an Albany judge and jury, seeking maximum compensation by way of a judgment or jury verdict.
As we mentioned above, we cannot guarantee that our clients will achieve a favorable outcome in every case. We can, however, point to our more than six decades of successful advocacy for injured people as a reason for them to have confidence in our skill and advice.
Your Lawyers for Catastrophic Injuries in Albany
If you or a loved one suffered a catastrophic injury in Albany, then chances are you have the right to financial compensation from the party or parties at fault. However, you must act quickly. Missing a deadline for taking legal action can result in the loss of your valuable rights.
For more than a generation, Finkelstein & Partners has battled to secure compensation for victims of catastrophic injuries like you. Contact Finkelstein & Partners online or call our Albany office at (518) 452-2813 for a free consultation about your rights with a member of our team.