Albany Train Accident Lawyers
1707 Central Avenue
Albany, NY 12205
518-452-2813

Review Us On Google
Finkelstein & Partners, LLP – Winning Serious Injury Lawsuits Since 1959
Tourists and residents throughout New York, including Albany, rely on trains to get around the state and the country. And while this mode of transportation is widespread and incredibly efficient, it is not without its risks.
In truth, although train accidents do not happen very frequently, when they do, they tend to result in dire consequences, leaving passengers and others involved in the accident fatally injured or dealing with severe injuries.
If an Albany train accident harmed you or a family member, get an Albany train accident attorney at Finkelstein & Partners on your side, fighting for your rights, your future, and the justice you deserve.
Finkelstein & Partners—Your Albany's Train Accident Lawyers
The law firm Finkelstein & Partners was founded to provide legal help to all those who need it, specifically those who another person's careless, reckless, or negligent actions harmed in an accident. Now in our sixth decade, the firm has not only met these goals but exceeded them and has grown to include multiple locations all over New York and New Jersey and a staff of more than 85 attorneys and 170 para-professionals.
Yet, while we are big enough to take on mega-insurance companies and fight for substantial financial damages, we remain small enough to give our clients the personal attention they require and remain dedicated to fighting for the money these individuals deserve.
Because of this dedication and hard work, we have secured millions of dollars for our clients through settlement negotiations and trial verdicts, including a $1.625 million settlement to a client who fell at a train station because the Port Authority did not properly take care of a dangerous condition on the premises.
While we guarantee no results, contact us today to see what we can do for you and your case.
Common Types of Train Accidents in Albany
While train conductors and engineers in Albany and surrounding areas have significant training and skills when operating their trains, they are not immune from catastrophic accidents and collisions.
In Albany, for instance, some of the most common types of train accidents include:
Obstruction Crashes: When objects are left on railroad tracks, it can result in derailment accidents that can lead to severe harm and losses. And even though train conductors are supposed to watch out for these obstructions, sometimes they may fail to see these obstacles in time to stop a collision.
Head-on Accidents: While rare, train accidents can occur when single-line trains unknowingly travel on the same rail and collide head-on. These accidents typically occur when there is a communication issue or a scheduling oversight.
Broken Rail Crashes: According to Scientific American, broken rails and welds are more than twice as likely to derail trains than anything else, and they have historically caused the most train crashes. These accidents often arise when rails are exposed to intense weather elements such as heat and cold, as these conditions can cause the rails to crack or break more easily. This can be bad news for those in Albany, where the winter season is often freezing and snowy.
Vehicle-Train Collisions: These crashes usually occur because of a lack of adequate warning devices at unprotected crossings or due to distracted driving, motorists trying to race the train, obstacles that block the driver's view, malfunctioning signals, and poor visibility.
Common Causes of Albany Train Accidents
While these train accidents can occur for numerous reasons, in Albany, some causes result in these accidents more frequently than others.
Take, for instance:
Defective Parts and Mechanical Issues: Brake failure, defective rails, malfunctioning warning lights or gates, defective hand brakes, and defective communication equipment are common causes of train accidents.
A Liable Third-Party: If a pedestrian or motorist was not paying attention to their surroundings or trying to beat the train across a crossing, it can lead to horrifying accidents on these tracks.
Human Error: Another common cause of train accidents in Albany is human error by the engineer or the conductor. These errors include everything from distractions by a cell phone to operating the train under the influence of alcohol or drugs, failing to follow safety protocols, traveling at excessive speeds, or not adhering to the rules of the job.
Reach out to an Albany train accident attorney at Finkelstein & Partners as soon as possible. These legal professionals can review what happened, determine if you have a viable case, and help you pursue the maximum compensation you deserve.
Injuries Typically Sustained in an Albany Train Collision
Due to a train's massive weight and size, train crashes can result in major damages.
While the severity of a train crash will depend on numerous factors, some of the more common injuries that result include:
Traumatic brain injuries
Spinal cord damage
Neck and back injuries
Broken bones
Deep lacerations
Internal organ damage and bleeding
Soft tissue injuries
Facial trauma and eye injuries
Frequently Asked Questions Following an Albany Train Accident
Individuals whom an Albany train accident harmed probably have questions regarding their legal options. For these reasons, we have prepared responses to the following frequently asked questions many of our clients have following a train collision. We hope that with this information, you have a better understanding of what your next steps should be and how an Albany train accident lawyer can help you fight for the justice and financial damages you need.
1. What Should You Do Following an Albany Train Accident?
While collecting evidence and taking photos of the accident following a train accident may not be a priority for those involved, what you do following a collision can protect your health, safety, and legal rights. As a result, following an Albany train accident, you should:
Call 911 Immediately
After a train accident, you should call 911 immediately. This is not only the fastest way to get the accident on record and notify medical personnel that you need medical assistance, but it is also the quickest way to get the accident on record.
Plus, once the police perform their preliminary investigation and jot down their findings in their police report, you and your lawyer can use this report to help with your legal case.
Gather Evidence From the Scene
If your injuries allow for it and the scene is safe, you should try to gather as much evidence from the scene as possible. This should include photos and videos of the train and any vehicles involved in the crash, your visible injuries, the placement of these vehicles and the train on the tracks or the road, the damage done to your vehicle (if you were driving), the weather at the time of the crash, and any other details that can help demonstrate what happened.
Yet, if your injuries are too severe and do not let you collect any of this information, do not worry. You can ask family or friends to help you collect this evidence or leave it to your train accident attorney, who, once retained, can work on gathering this evidence on your behalf.
Check for Witnesses
If individuals at this scene saw what happened, get their contact details and names. These individuals can provide you and your attorney with helpful information about the incident and even offer testimony that can help validate your claim.
Yet, as you speak with these individuals and others following the accident, you want to watch what you say. Remember, the insurance company can use your statements and comments against you to decrease the money you receive. For these reasons, it is best to avoid making any definitive statements regarding the accident or apologizing for anything that happened.
Get Medical Attention
While most train accidents will result in significant injuries, requiring emergency medical treatment, if your accident did not require emergency transportation to the hospital, you should still get to a doctor as soon as you can.
Sometimes severe trauma such as brain injuries or spinal cord damage can take some time to manifest. Yet, the longer you wait to get these conditions examined, the more debilitating and fatal the injuries can become. That is why it is best not to delay getting medical treatment after one of these collisions.
In addition, getting this prompt treatment can also benefit your legal case. If you refuse to get checked out by a doctor following your accident, the insurance company may argue that your injuries are not that severe or result from a subsequent event. Thankfully, medical professionals can document information regarding your injuries in their medical reports, which can serve as a direct link between your Albany train accident and your harm.
2. How Much Time Do You Have to File a Legal Claim Following an Albany Train Accident?
The statute of limitations is a law that dictates the amount of time you have to file a legal claim following an alleged offense. In New York, for example, the statute of limitations to file a claim following an Albany train accident is three years from the accident date. If you do not file your case within that allotted period, you cannot collect compensation for your injuries and losses.
Some exceptions may affect this filing period. Consequently, do not wait to reach out to an Albany train accident attorney following the crash. At Finkelstein & Partners, our legal team can promptly review your case. We can also figure out the maximum amount of time you have to file your claim and help ensure all of your legal documents are prepared and submitted before the statute of limitations expires.
3. How Can the Law Firm of Finkelstein & Partners Help You Secure the Compensation You Deserve Following an Albany Train Accident?
Train accidents result in disastrous consequences, including severe injuries, excruciating pain, and life-changing medical expenses. Following this horrifying collision, you should reach out to an experienced Albany train accident attorney, like those at Finkelstein & Partners, as soon as possible.
Once you hire our attorneys, we can:
Go over the details of your accident, figure out if you have a valid case, and determine the legal options you can pursue.
Go over your questions and concerns and provide you with the legal support you require.
Investigate your train accident thoroughly and gather the evidence needed to show fault and damages.
Hire experts to substantiate your case and prove liability, including accident reconstructionists, doctors, and engineers.
Handle all the settlement negotiations with the other side and fight for a fair offer.
Proceed to trial to go after maximum damages if the other side will not provide you with the money you need.
---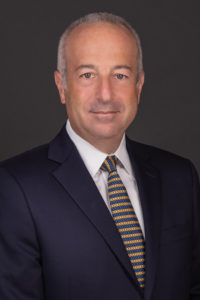 If you or a loved one suffered severe trauma in an Albany train accident, do not wait to secure the legal help you need. Instead, contact Finkelstein & Partners today at (518) 452-2813 for your free case consultation, and find out how our legal professionals can help you fight for the damages and justice you deserve.
---