Albany Wrongful Death Attorney
The sudden loss of a loved one devastates families across Albany every day, especially when proper care could have avoided the loss.
The financial consequences of losing a family member compound the emotional trauma of a loss. Even when loved ones who die are children or do not contribute to a household's monthly income, economic loss can be costly. Coping with loss means missing work to grieve, paying for funeral and burial expenses, and sometimes paying for outside help with childcare, domestic chores, and other expenses associated with maintaining a home.
Eligible surviving family members have the legal right under New York law to take action against the party who caused their loved one's death to recover compensation for damages related to their loss. Money cannot eliminate the grief you are feeling or bring your loved one back. However, compensation helps some families alleviate some or all debt and get on solid financial footing after losing a loved one. In some cases, taking action also prevents others from losing loved ones because of the same person, business, or other entity.
If you lost a loved one due to another party's careless, negligent, or intentional actions, the compassionate Albany wrongful death lawyers at Finkelstein & Partners can help you seek justice. Call our Albany office for a free case evaluation to discuss the event that led to your loss, and learn about your eligibility to receive compensation for the loss of your loved one.
New York's Definition of Wrongful Death
We sometimes lose the ones we love far too soon, but not all deaths are wrongful deaths. Like many other states, New York defines wrongful death as death resulting from the wrongful act, failure to act, or negligence of another party.
According to New York law, eligible family members can only bring a wrongful death claim if their loved one could have sued had they survived their injuries. In New York, a wrongful death claim is a lawsuit in which a representative of your loved one's estate pursues compensation for losses related to death on behalf of the estate of the deceased. The law requires a personal representative to file the wrongful death claim for the family.
Finkelstein & Partners Advocates for Families After a Wrongful Death
The personal injury lawyers at Finkelstein & Partners have decades of experience representing families who have suddenly lost loved ones after a wrongful death. The firm's passion for client advocacy and seeking justice has led to the recovery of hundreds of millions of dollars in settlements and jury awards since 1959.
Recent case results in wrongful death claims include:
$3.2 Million Settlement After Poor Road Design Led to Death
We presented our client's case in front of a State-appointed judge when we sued the State of New York for a poorly designed road. The state failed to fix a road after multiple crashes occurred at the same location, one of which led to the death of a woman from Dutchess County. The woman's children lost parental and religious guidance leading to a $3.2 settlement when the judge found the state liable for the accident.
$2.8 Million Settlement After an On-the-job Construction Accident
We represented the family of a construction worker who was laying pipe in a ditch that another contractor dug. The contractor did not comply with proper building codes and failed to shore up the ditch walls. Ultimately, the worker died because the walls collapsed on him while he was working. Even though the other side tried to shift blame to the worker, we obtained a $2.8 million settlement for his family.
$2 Million Settlement After a Driver Struck an 81-year-old Pedestrian
A negligent driver backed up out of a parking spot at a shopping plaza without looking and struck an 81-year-old-man. The driver continued to drag the body 15 feet, and the man tragically died at the scene of the accident. The insurance company tried to avoid financial liability because the man was retired and didn't have any lost wages. Our team fought for his family and demonstrated that they suffered because of a loss of guidance, securing a settlement of $2,000,000 right before trial.
$1.25 Million Wrongful Death Settlement After Drivers' Ed Student Dies
We represented the mother of a teen driver who was taking drivers' education classes. The student was a passenger with another student driver and the instructor. The instructor was not paying attention, and the student driving pulled in front of a semi-truck in an intersection. Our client's child died, and we secured a $1,250,000 settlement for the mother.
The cases above serve as examples of outcomes from wrongful death claims handled by Finkelstein & Partners. They do not guarantee a specific outcome for your wrongful death case. Each claim is different, and many factors influence the amount of compensation a family might receive after losing a loved one. Our knowledgeable and compassionate attorneys can investigate your claim and aggressively pursue the best financial outcome for your circumstances.
Wrongful Deaths Occur in Many Situations
If you have suddenly lost a family member, you might be unsure whether you have grounds for a wrongful death lawsuit. Wrongful deaths can occur anywhere. If your loved one died in any of these situations, you may have a viable wrongful death claim.
Motor Vehicle Accidents
Car, truck, motorcycle, and other traffic accidents are among the top causes of wrongful death. According to New York's Department of Health, over 1,100 people die in motor vehicle accidents on New York's streets and highways each year, including those in Albany. Severe car accidents put everyone involved at risk for fatality, and they are almost always preventable.
Common causes of fatal traffic crashes include:
Distracted driving
Drunk driving
Reckless driving
Excessive speeding
Drowsy driving
At Finkelstein & Partners, we investigate traffic accident claims to determine who is liable after someone loses their life.
Bicycle/Pedestrian Accidents
Albany's Mohawk-Hudson and Helderberg-Hudson Bike trails offer safe spaces for cyclists and pedestrians, but walking, running, and cycling in other parts of the city can lead to fatal accidents.
Cyclists and pedestrians do not have the same protection as someone in a car or truck, so chances for death are much higher when a vehicle strikes them. Careless drivers who hit cyclists or pedestrians and cause their death might be liable for damages in a wrongful death case.
Workplace Accidents
Full-time employees spend at least eight hours each day at their jobs, but many spend more. Unfortunately, this makes the workplace a common location for many fatal accidents and injuries. Some occupations are more dangerous than others.
Construction workers, police officers, and truck drivers are only a few examples of jobs that come with an elevated risk of death. Many occupational fatalities are transportation-related, but falls, fires, explosions, toxic chemicals, and heavy equipment also contribute to workplace fatalities.
If your loved one died while on the job, you may need a wrongful death lawyer who understands workers' compensation claims. In most cases, you cannot sue the employer for wrongful death, but you might have a cause of action against a third party. An attorney can review your case and identify whom you might hold liable in a wrongful death lawsuit.
Medical Malpractice
The loss of a loved one is a terrible ordeal, but when someone dies at the hands of a negligent medical professional, it's possibly the worst type of wrongful death. Doctors, nurses, and other medical professionals are supposed to save lives, not take them. Medical malpractice includes negligence, medical errors, and intentional harm during diagnosis or treatment.
Examples of malpractice that often coincide with wrongful death include:
Misdiagnosis of a condition or disease or failure to diagnose
Surgical errors including wrong-site, wrong-patient, and unnecessary surgeries
Leaving foreign objects in the body during surgery
Failure to get a complete medical history of a patient
Releasing a patient too soon or failure to provide adequate aftercare
Pharmaceutical errors, including wrong dosage and wrong medicine
Improper use of common medical equipment
The above list includes common wrongful death situations, but your loved one might have lost his or her life in another event.
Examples of other less common wrongful death events in Albany and throughout New York include:
Boating accidents
Aviation/airplane accidents
Subway/train accidents
Abuse, murder, and other intentional harm
Swimming pool accidents
Slip and fall accidents
Regardless of the situation that led to the loss of your loved one, the compassionate legal team at Finkelstein & Partners can help.
Receiving Compensation for Damages in an Albany Wrongful Death Lawsuit
If you lost a loved one, New York law allows family members to have a personal representative of the estate bring a wrongful death lawsuit on your behalf. You must take action before the state's two-year statute of limitations runs out. If you miss the deadline, you risk losing the opportunity to receive compensation. If the court rules in your favor, or you reach a settlement with an insurance company, all compensation goes to the estate of your loved one.
New York's intestate laws provide the basis for how your loved one's estate will be distributed among families, with each eligible survivor receiving a proportion of compensation based on their losses.
The order of priority for distribution of the estate is:
Surviving spouses receive the entire estate when no children exist.
If the deceased has a surviving spouse and children, the spouse receives $50,000 and 50 percent of the remaining estate. Children receive the other half of the estate, which is split equally among them.
Surviving children receive the entire estate when the deceased was not married.
Surviving parents receive the whole estate if the deceased was not married or has no children.
If parents are no longer alive and the deceased had no spouse or children, surviving siblings split the estate.
Types of Recoverable Damages in Albany Wrongful Death Lawsuits
New York laws about damages in wrongful death suits do not allow surviving family members to seek compensation for grief and sorrow incurred from their loss—a very different approach from most other states. Your attorney will review your case and determine which damages you might receive based on your situation.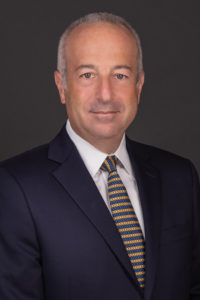 Examples of common damages Albany courts award in wrongful death claims include:
Medical treatment costs up until the time of death, such as ambulance service, emergency room visit, surgery, hospitalization, lab testing, and medication
Lost wages and benefits of the deceased until the time of death
Reasonable expenses for a visitation and memorial or funeral service
Cost of cremation and/or burial
Estimated loss of inheritance for surviving children
Monetary value of financial services and support the deceased provided before death
Pain and suffering that the deceased experienced before death
Emotional distress of the deceased before death
Let Finkelstein & Partners Help You During this Difficult Time
Wrongful death cases are often complex compared to other claims. An experienced Albany wrongful death lawyer from Finkelstein & Partners can help you seek justice and compensation for the loss of a loved one. Contact us today online or at (518) 452-2813 for a free case evaluation to discuss the event that led to the death of your loved one, and the best strategy to recover damages for you and other eligible family members.
We understand you are grieving and struggling with your tragic loss. We can handle the details of your wrongful death claim while you work on coping with your trauma and working to move forward. We can investigate the facts of your claim to build a strong case and diligently pursue the best outcome possible. If we cannot recover compensation for you from a settlement or jury award, you do not have to pay attorney fees. Our no-fee guarantee ensures that you and your family can seek the justice you deserve after suffering such a preventable and tragic loss.
Albany
1707 Central Avenue
Albany, NY 12205
518-452-2813

Review Us On Google
Finkelstein & Partners, LLP – Winning Serious Injury Lawsuits Since 1959