Albany‌ ‌Nursing‌ ‌Home‌ ‌Negligence‌ ‌Attorney
1707 Central Avenue
Albany, NY 12205
518-452-2813

Review Us On Google
Finkelstein & Partners, LLP – Winning Serious Injury Lawsuits Since 1959
Helping Victims Fight for Compensation and Justice
The placement of a loved one into an Albany nursing home is generally an emotional and stressful decision. Entrusting the care of someone you love to total strangers requires confidence in their ability, skills, and training to provide quality care.
When your loved one suffers serious harm—or dies—due to negligence on behalf of the skilled nursing facility, The Albany nursing home negligence attorneys at Finkelstein & Partners, LLP can help you seek justice. A free case evaluation is the first step toward partnering with us to secure the best possible outcome in your nursing home negligence case.
The High Cost of Nursing Home Negligence
Around-the-clock care for seniors and others in need of nursing home care is expensive. The average cost of a New York nursing home is more than $12,000 per month.
Families and their loved ones pay for such care expecting service that is caring and compassionate. What happens to your loved one between family visits—and behind closed doors—can cost your loved one much more than the monthly fee.
Depending upon the type of elder abuse, your loved one may suffer:
Emotionally
Psychologically
Physically
Financially
Your loved one may change from good-natured and easy-going to depressed and angry. They may hide signs of abuse from you to prevent you from worrying or in fear of retaliation from their abuser.
The unfair treatment of your loved one may bring changes from which they will never fully recover. Seniors deserve to live out their golden years in a safe, warm, and nurturing environment. Facilities and staff must face accountability when they fail to protect residents from trauma of any kind.
Transitioning to a nursing home environment is difficult enough—dealing with abuse and neglect is unacceptable. If your loved one suffered serious harm, seek our help as soon as possible. Finkelstein & Partners, LLP can get to work preparing a case that seeks justice and compensation for your loved one.
Nursing Home Reform Act
Federal law protects the rights of nursing home residents under the Nursing Home Reform Act.
The act provides these protections and rights for vulnerable seniors and others who rely on nursing home care for their survival:
Be treated with respect.
The right to participate in activities.
Freedom from physical restraints.
The right to communicate freely.
The right to privacy.
The right to express grievances without fear of retaliation.
The right to freedom from abuse, neglect, and mistreatment.
These are just a few examples of the rights found within the Nursing Home Reform Act. If the Albany nursing home facility caring for your loved one failed to adhere to the rights protected by federal law, an Albany nursing home negligence lawyer from our team can help you take action.
Information That Can Help Your Albany Nursing Home Attorney
To pursue compensation on behalf of your loved one, a nursing home attorney must prove negligence. Those liable for your loved one's injuries, illness, or death may involve facility owners, management, staff, and volunteers.
Documentation of events and other forms of evidence can help your attorney as they begin investigating your case.
Evidence may include:
Photographs of injuries, neglect, or conditions
Contact information for witnesses such as other residents, visiting family, or staff
Medical records documenting harm relating to the abuse or negligence
Financial statements showing credit card fraud or other misuses of your loved one's money
Proof of expenses relating to the relocation of your loved one to another facility.
Funeral expenses and burial costs for cases involving death
These are the types of compensation typically pursued in a nursing home negligence case. The details of your loved one's case play an important role in determining how to proceed with legal action.
A civil—not criminal—court hears a nursing home or wrongful death case. A caregiver may face serious criminal charges for your loved one's harm, yet that case has little bearing on your civil fight for compensation.
A lawyer from our team needs time to carefully review your case, investigate, and build a strong compensation case. Time moves quickly as you seek medical care and a new place to live for your loved one.
If you miss the statute of limitations deadline for filing your case, there is generally no further option for compensation. Do not miss the opportunity for legal action by filing your case too late. Gather any information you have and contact Finkelstein & Partners for a free case evaluation without delay.
Why Quick Action on Your Part Matters
Once you decide to pursue legal action, you must act quickly. As time passes, witnesses may move, forget important details, or become uncooperative with your case. Vital evidence such as pictures and other documentation is sometimes misplaced or lost. The sooner you contact an Albany nursing home negligence lawyer, the faster they can get to work for you.
Hiring a lawyer from Finkelstein & Partners, LLP to assist you during this stressful time can ease your mind. We represent nursing home victims of abuse and negligence by managing the details of their civil cases. Let us get to work on behalf of your loved one by contacting us now for the help you need.
How Finkelstein & Partners, LLP Helps Albany Nursing Home Negligence Victims
Nursing homes are big businesses that are generally reluctant to pay compensation. Their desire to protect their reputation and preserve profits can create a legal challenge for residents who sue for neglect or abuse.
At Finkelstein & Partners, LLP, we possess the skills, knowledge, and experience necessary to deal with nursing homes of all sizes. The aggressive insurance companies that represent such facilities are no strangers to our firm. Rather than face us in a courtroom, many will work hard to settle our cases without a trial.
Our philosophy is simple: We treat our clients with a family-style, caring approach. Our innovative online system provides you with access to your case 24/7. This system serves as our commitment to transparency, along with our consistent communication regarding case updates.
Finkelstein & Partners, LLP, serves clients in Albany and throughout New York and New Jersey with strong legal representation. We believe that the vulnerable population of our nation's seniors deserves the utmost care. When a senior experiences harm due to negligence, we hold those responsible accountable for their actions.
The stress of your loved one's situation can take a toll on your relationships, career, and finances. There is little to no time for pursuing justice on your own. Insurance companies that represent nursing homes are no match for those without legal knowledge and negotiation skills.
While there is never a guarantee of compensation, we will work hard to secure the best outcome possible. Allow us to represent your loved ones so that you can take care of their needs and your own during this difficult time.
Why Fighting for Compensation is Important
Nursing homes are busy places that rely on caregivers who are typically underpaid and overworked. These and other reasons are no excuse for the negligence and abuse your loved one suffered.
Relocating your loved one to another facility—if one is available —is sometimes costly. The new facility may require a higher monthly payment and other fees relating to your loved one's care.
If your loved one died from the abuse or neglect they suffered, you may incur such expenses as funeral and burial costs. Their untimely death can place a financial burden on their estate that is unacceptable and unfair.
An unnatural death in a skilled nursing facility may involve a criminal investigation. A criminal conviction will likely not cover the monetary damages your loved one experienced. This fact is why hiring a nursing home negligence lawyer as soon as possible is imperative for your civil case.
Pursuing a wrongful death case is a complex matter—one best left to an Albany attorney. A wrongful death attorney from Finkelstein & Partners, LLP can determine if your relationship with the decedent qualifies you for seeking compensation.
Whether your nursing home case involves an injury or wrongful death, legal action is a serious matter. It is your opportunity to fight for justice and for compensation regarding the damages that resulted.
No senior enters an Albany nursing home expecting to experience abuse or neglect. If this happened to your loved one, let us handle your civil case while you focus on care for your family.
Take a Stand for Your Albany Loved One By Hiring a Nursing Home Lawyer
The decision to place your loved one in a skilled nursing facility is difficult enough; learning of abuse or neglect can devastate you. Taking immediate action by removing your loved one, reporting the abuse, and contacting a lawyer is critical. Your loved one must obtain the care they need and deserve immediately.
As you process your anger and frustration, we handle the details of your civil case. From handling assertive insurance companies to preparing for a possible trial, we are on your side.
When you stand up for your Albany loved one, we stand by you from the start of your case to the conclusion. While there is no way to predict what, if any, compensation may result, we build the best case possible.
The vulnerable population within a skilled nursing facility is not limited to the senior population. Residents with a traumatic brain injury or other catastrophic injuries may require around-the-clock care as well. No matter the age of your loved one, we can help you fight for justice on their behalf.
Contact Finkelstein & Partners, LLP Today
Time passes in a blur on a typical day; it can pass even faster when you experience stress. Multiple decisions and actions are necessary once you discover the abuse and neglect can leave you questioning the day and time.
This places you at risk of missing your chance to pursue civil action. At Finkelstein & Partners, LLP, we take great pride in the customer service we provide our clients. We act swiftly to file the appropriate court documents associated with your case.
We understand state and federal law, and court rules when it comes to filing a civil lawsuit. A member of our team will work hard to secure the best outcome via negotiations with the nursing home's insurance company. It is impossible to know if your case will proceed to trial—but if we must proceed to trial, we are ready.
Nursing homes owe residents the protections found under the Nursing Home Reform Act. Any facility that fails to acknowledge residents' rights, resulting in serious harm or death, must face accountability.
Gather your evidence and contact us today for a free case evaluation. We will explain the process further and get started reviewing information regarding your loved one's injuries or death. We have a no-fee promise, meaning we collect no attorney fees unless we win compensation for you.
It is our pleasure to help you fight for justice and compensation. Our goal is to help your loved one by negotiating with the insurance company for fair compensation covering all damages.
No one should pay out-of-pocket for relocation expenses, hospital bills, or funeral costs associated with nursing home negligence. If you find yourself stressed about your loved one, the harm they experienced, and the damages that resulted, we want to help you.
The heartbreak you feel is understandable. Abuse and neglect of seniors or others who depend upon the care of others are sometimes criminal and always wrong. Seek the caring approach that you need by reaching out to us for a free case evaluation today. While we are aggressive with insurance companies and in court, we will treat you with compassion.
Your case may prevent the same thing from happening to another resident in the same facility. Let us get to work for you by contacting us online or by phone: (518) 452-2813 today. Finkelstein & Partners, LLP proudly serves Albany and the surrounding area.
Our Albany Nursing Home Negligence Lawyers Answer Your Frequently Asked Questions
No matter how carefully you researched an Albany nursing home, your loved one experienced abuse and neglect. The guilt and stress families sometimes feel regarding their decision is understandable, but isn't fair.
Finkelstein & Partners, LLP can help you fight for compensation on behalf of your loved one. Nursing home negligence is far too common. Let us help you hold the facility responsible accountable for the harm your loved one suffered.
How does nursing home negligence occur in Albany?
Caring for the elderly requires properly trained, managed, and dedicated staff.
Far too often, nursing homes fail in all three of these categories.
From low pay to staffing shortages, the diminished quality of care sometimes includes:
Delay in transporting residents to the bathroom
Missed medications or wrong types and dosages
Limited or no bathing of residents
Dirty clothes and bedding
Cold or missed meals
Development of bedsores
Overworked caregivers and those without proper training may take risks in moving your loved one. These risks may result in injuries that the nursing facility could have prevented if it had properly educated and managed the staff.
Stressed caregivers may experience short-tempers and react angrily when a resident needs assistance. The resulting abuse may lead to a hospital stay and possible death. Knowing your loved one experienced a situation where they could not defend themselves is devastating.
If your loved one suffered serious harm due to the negligent actions of a nursing home, we want to help you. The elderly are not only vulnerable but deserve the protection afforded to them under the Nursing Home Reform Act.
Seeking legal assistance from Finkelstein & Partners, LLP for your Albany nursing home negligence case is easy. You can contact us at any time. You will find our team friendly, caring, and ready to fight for justice.
What are the signs of nursing home negligence?
Changes in your loved one's appearance and behavior are important clues of possible neglect or abuse. Neglect or abuse is sometimes physical, emotional, psychological, sexual, and/or financial.
Some signs of nursing home negligence include:
Unexplained bruises, falls, or broken bones
Expressions of fear or anxiety around a particular caregiver
The appearance of bedsores
Dehydration
Burns
Depression
A decline in personal hygiene
Missing credit cards or diminished funds
These are just a few examples of possible signs of neglect or abuse. If your loved one entered a skilled nursing facility only to develop preventable health issues, hold the nursing home accountable.
No nursing home resident should experience malnutrition or other complications due to neglect. A facility's inability to attract and retain quality staff can lead loved ones to go without the basic services they need and deserve.
Families must serve as advocates for elderly persons who cannot speak for themselves. At Finkelstein & Partners, LLP, we are ready to get to work investigating your nursing home negligence case. We apply our years of experience to find the answers we need to build a strong compensation case.
What should I do first?
The first step necessary is to seek medical care for your loved one and to report the abuse and neglect. Hiring an attorney to represent your loved one is another important first step.
Attending to your loved one's needs is a top priority that leaves you no time to deal with your case. At Finkelstein & Partners, LLP, we can handle aggressive insurance representatives who work on behalf of the nursing home.
If you receive a settlement offer, do not accept it without a lawyer present. The insurance company is protecting their client—the nursing home—and not you.
With a team member by your side, you can avoid dealing with the details of your claim and lawsuit. We can handle phone calls, paperwork, investigations, and more.
While you may feel frustrated, angry, and overwhelmed, you are not alone. Managing a case without legal help is risky and can result in little or no compensation. Seek the help you need by reaching out to Finkelstein & Partners, LLP today.
How can a lawyer help me?
A lawyer can help you by applying their skills, experience, and knowledge of state and federal laws to your case. No one nursing home case is alike, and the details involving your loved one's injuries, illness, or death require a careful review.
Proceeding with a civil claim and lawsuit is a complex process that requires a dedicated focus. As nursing home negligence attorneys, we take a firm stand against nursing homes that fail to protect their residents.
A member of our team can:
Interview witnesses
Review photographs
Identify all liable parties
Review medical reports
Determine all damages
Build the best case for possible compensation
In addition to the aggressive approach we take to fight for compensation, we keep our clients informed throughout the process. Our personal approach to customer service involves listening to our clients and addressing any questions or concerns.
We believe that any Albany nursing home resident who suffers abuse or neglect deserves fair compensation for their damages. While success is never promised nor guaranteed, it is our goal to secure the best outcome we can for your case.
Can I sue if my loved one dies due to nursing home negligence?
An Albany wrongful death lawyer from our office can determine if you qualify to sue due to a death. The loss of a loved one is something compensation cannot replace; however, it can help ease the financial stress.
If your case is successful, you may receive compensation for your loved one's final expenses, including funeral costs. Your loved one's death due to nursing home negligence is something that the liable parties should pay and not you.
Your relationship with the decedent is key when it comes to pursuing compensation in a wrongful death case. No nursing home resident should die an unnatural death due to a stressed caregiver or negligent management.
Taking time to mourn your loss is important for your emotional and psychological health. Entrust your case to Finkelstein & Partners, LLP so that you can focus on remembering and celebrating your loved one's life.
Nursing Home Negligence Demands Justice
The damages that result from nursing home negligence can affect families and their loved ones forever. From a wide range of emotions to a long—or no—recovery, the outcomes of such cases are generally heartbreaking.
No industry should ever place profits over people, yet a nursing home may do just that to save money. As for-profit businesses, nursing homes want to sustain or gain earnings by cutting costs wherever possible.
The investigation into what occurred with your loved one is something our team can handle. We know what questions to ask, what to avoid, and what to look for when researching tragic nursing home events.
Nursing home abuse and neglect is something you must report to the proper authorities. If management fails to act and remedy the situation, taking further steps at a local and possible state-level may help protect other residents.
By pursuing civil action against the nursing home, you demonstrate your resolve to address the issue. Whether one caregiver or multiple parties are responsible for your loved one's harm, we will demand justice.
Albany, New York Nursing Home Negligence
Nursing home residents have rights that protect them from acts of gross negligence. These rights include:
A safe place for their money and property
To receive quality care and treatment without discrimination
To express their concerns without fear of retaliation
Privacy with their communications
Right to a comfortable and safe living environment
Right to appeal a discharge or transfer with the New York Department of Health
This is not a complete list of the rights afforded to New York nursing home residents. If an Albany, New York nursing home failed to honor these and other rights, resulting in serious harm for your loved one, contact us.
We can get to work on their behalf by discovering what went wrong and who is accountable. A member of our team can firmly negotiate with the insurance company representing the nursing home. We will not stop until we secure the best outcome possible.
Start Your Journey to Justice Now
Time is not on your side when it comes to pursuing civil action. A full investigation of your case takes our team time to review the information and build your case. Removing your loved one from the home, reporting the abuse, and contacting a lawyer are all-important first steps.
For families who lost a loved one due to nursing home negligence, time becomes a blur. The news of your loved one's death, informing others, and making funeral arrangements can cause you to forget about contacting a wrongful death attorney.
We understand families feel overwhelmed when a loved one dies or suffers an injury due to negligence. Nursing home negligence is especially troubling because other residents may experience the same harm.
Negligence in any setting is wrong. Hiring an attorney from Finkelstein & Partners, LLP is a starting point on your journey toward possible justice for your loved one.
Why Nursing Home Negligence Experience Matters
No nursing home is alike, and your loved one's experience may differ from a seemingly similar case. The state and federal laws and regulations, to say nothing of all of the possible factors in nursing home cases, can confuse those who don't know how to pursue these claims. Determining whether the facility provided the right amount of staff with the right credentials, for example, is just one small part of an investigation.
A nursing home civil case is generally an emotional time for family members and their loved ones. Hiring a New York attorney with nursing home negligence experience is crucial for receiving support. Your attorney can lead the fight for fair compensation by instantly recognizing what is a fair settlement offer and what is not.
Nursing homes may use attorneys and insurance companies to fight your compensation case. No matter what tactics they use, our team possesses the knowledge and skills to counter them.
Get Help From Finkelstein & Partners, LLP Today
A free case evaluation leaves you nothing to lose. Should we move forward with your case, we will always keep you informed as your case progresses. We only collect our personal injury attorney fees if we secure compensation for you.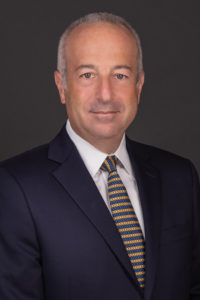 Nursing homes provide the continuous care our loved ones need when caring for them at home is no longer feasible. The high cost of New York nursing homes leaves families assuming their loved ones will receive quality care. This care includes hot meals, warm baths, proper medications, clean clothes, compassion, and more.
When a nursing home fails to honor the physical, emotional, psychological, and financial rights of patients, we can help. Finkelstein & Partners, LLP, are here to help Albany families hold negligent nursing homes accountable.
Entrusting your loved one's care to strangers is a difficult decision. If you recently learned that your loved one's harm or death was the result of negligence, we are ready to review your case for free.
Contact us online or call our Albany law office at (518) 452-2813. We proudly represent families in Albany and throughout New York and New Jersey. Small, large, or any size nursing home demands accountability for resident harm.
If your loved one's nursing home facility attempts to settle with you before you contact us, do not respond. Instead, contact us immediately for a free case evaluation.