According to the latest statistics, motor vehicle fatalities are on the rise, and there is no question that driver distraction is a major contributing factor.
"More than 40,000 people were killed on our nation's roadways last year, and distracted driving is a major contributor. Each death is 100% preventable. From cell phones to dashboard infotainment systems to evolving voice command features – all pose a threat to our safety. Just one second of your attention is all takes to change a life forever." – The National Safety Council
Although there are a significant number of drivers on the road who recognize texting and driving is dangerous, there are a number of other distractions that can easily compromise your ability to safely operate your vehicle, including:
Talking to passengers
Eating or drinking
Taking photos (including selfies!)
Adjusting the radio
Smoking or vaping
Daydreaming
Loud music
Experiencing road rage
As personal injury attorneys we've seen firsthand the devastation that distraction causes. Many of our client's lives have been turned upside down because of distracted drivers. Below is an animation that portrays the moments leading up to a serious crash caused by a distracted driver. Our client, a Newburgh resident, was just 28 years old when he was struck by a distracted driver while riding his motorcycle. He lost his leg in the crash and in an instant, his life changed forever.
We negotiated a sizable settlement on behalf of our client, and at the conclusion of his case he shared the following statement:
"I highly recommend Finkelstein & Partners if you've had a serious injury. When I lost my leg while riding a motorcycle because someone was texting and driving and caused the crash, it was the scariest day of my life. My fiancée called Finkelstein & Partners right away and it was the best thing she could have ever done. They jumped right on the case, took critical pictures of the accident scene and interviewed key witnesses. They were with me throughout the entire process, helping me with everything I needed. What I really appreciated was that from the beginning, they told me this was my case and their job was to give me all the information to make an informed decision. They really did that. They spent the time with me to educate me on the impact of each decision I had to make and I really felt in control of my case. I was blown away when they did the deposition of the other driver, it was awesome. When it came to negotiating, they were able to ultimately work out a settlement where I know I would not have done any better if I went to trial. They changed my life and I can't thank them enough."
While we are glad to have helped our client, he never should have needed our help. The driver who hit him never should have thought it was okay to text and drive. If you are tempted to text and drive, please remember what you've read and seen here, and all the others who have been seriously hurt and killed because of distracted drivers.
We inform as many drivers as possible about the dangers of distracted driving through our community outreach program, Commit to Quit. Our goal is to prevent future tragedies. We encourage you to help spread the word during Distracted Driving Awareness Month and throughout the year.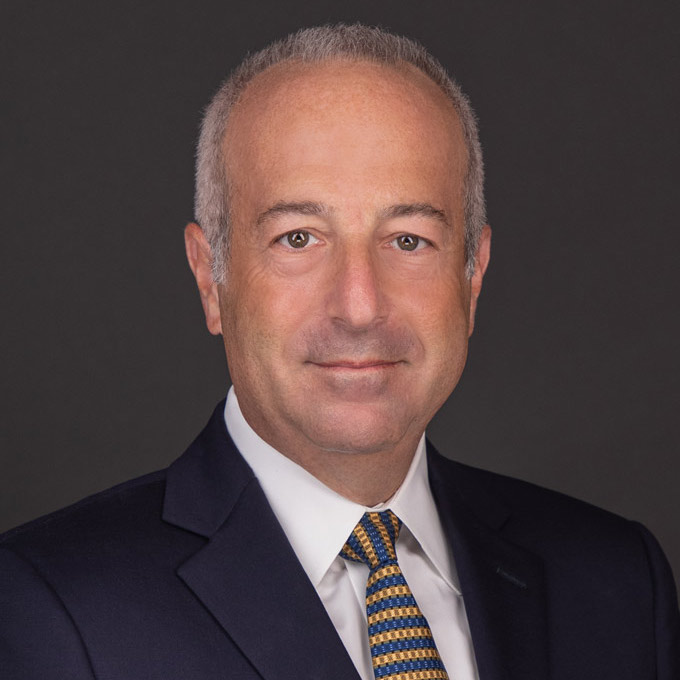 Mr. Finkelstein is the Managing Partner of Finkelstein & Partners, LLP. He has become a noted consumer activist through his representation of injured individuals against corporate wrongdoers and irresponsible parties.
An accomplished litigator, Mr. Finkelstein has represented Plaintiffs in wrongful death and catastrophic personal injury cases. He has successfully handled dozens of multi-million dollar cases.