Table of Contents
If you are injured on the job, you are entitled to Workers' Compensation–regardless of who is at fault for the accident. As an employee, workers' compensation protects you by providing for your medical expenses and lost wages. This benefit system was established to help injured workers receive the necessary care and compensation for their injuries so that they may return to work as soon as possible. In 2012, there were nearly 2.8 million reported nonfatal injuries that occurred on the job, according to the Bureau of Labor Statistics. The most common hazard that causes injuries and deaths in the workplace is chemicals, followed by motor vehicle accidents on the job.
What Do New York State Workers' Compensation Benefits Entitle Injured Workers To?
full coverage of related medical care and hospital treatment for work-related injuries and illnesses for a minimum of 18 years;
partial wage replacement for temporary or permanent loss of earnings;
special compensation for loss or partial loss of the use of a limb in a work-related accident;
rehabilitation services;
a variety of death and survivor benefits.
all New York Workers' Compensation benefits are tax free.
Employers in New York are required to provide workers' compensation coverage for workers in the event of an occupational injury or illness, and CANNOT require employees to contribute to the cost of this benefit. In a New York Workers' Compensation claim, fault is not an issue. The amount that a claimant receives is not decreased by his/her carelessness, nor increased by an employer's fault. However, a worker loses his/her right to New York Workers' Compensation if the injury resulted solely from his/her intoxication from drugs or alcohol, or from intentional injury to him/herself.
Who Is Covered by New York State Workers' Compensation?
Most full-time and part-time workers in New York State are covered by New York State Workers' Compensation insurance. New York State law requires this coverage. This includes:
Workers in all employments conducted for profit.
Employees of counties and municipalities.
Public school teachers, excluding those employed by the New York City Board of Education.
Public school aides throughout New York State ARE covered.
Employees of the State of New York.
Nearly all organized volunteers, such as members of fire and ambulance corps.
Certain domestic workers, such as full-time sitters or companions, and live-in maids, employed 40 or more hours per week by a single employer.
Farm workers paid more than $1200 for farm labor in the preceding year.
Any other worker determined by the Workers' Compensation Board to be an employee.
Temporary workers are covered, and even some people who have been told they are independent contractors may be eligible for workers' compensation benefits. Consult with one of our workers' comp attorneys
When Should I Report an Injury and File a New York Workers' Compensation Claim?
If you have a work-related accident or injury or if you believe you have an occupational disease or illness, you should always report it to your employer within 30 days even if you are uncertain you will need medical treatment at the time of the incident. You have two years from the date of injury to file a claim with the New York State Workers' Compensation Board.
What Are the Types of Work-Related Injuries?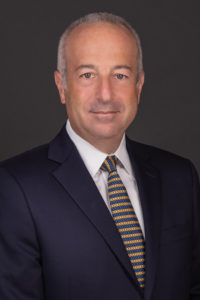 Work-related injuries can be any of the following:
You can learn more about filing a workers' compensation claim on our sister website: FOALaw.com
If you've been injured on the job, contact our experienced workers' comp lawyers today.
---
Finkelstein & Partners
1279 Route 300
Newburgh, NY, 12551