New York Dog Bite Injuries Lawyers
Finkelstein & Partners
1279 Route 300
Newburgh, NY, 12551

Review Us On Google
Finkelstein & Partners, LLP – Winning Serious Injury Lawsuits Since 1959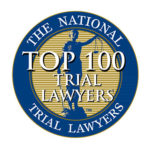 About 4.7 million dog bites occur each year in the United States. More than half of the children bitten by dogs are under the age of 14. Some bites may be much more serious than a little nip and may actually lead to hospitalization or even surgery. This is when you might need a dog bite lawyer.
Table of Contents
Who is Responsible for a Dog Bite?
Dog bite injuries are serious and can include permanent scarring, psychological damage, and even death. Liability for these injuries can be significant. Fortunately, most homeowner policies cover injuries inflicted by the homeowner's dog. In most states under the common law, dogs are allowed "one free bite." After the first bite, the dog owner is required to take reasonable steps to ensure that his dog does not injure others.
Courts created liability laws for breeds of dogs that are determined "inherently vicious". In these cases, a dog owner could be held liable for not taking reasonable steps to protect the public from the dog's bite. Some breeds that meet this criterion include Rottweilers, Pit bulls, Dobermans and the like.
What is Being Done to Prevent Dog Bites?
In more recent years, many cities have enacted "leash laws." Under these ordinances, all dogs "off the leash" are considered "inherently vicious". If a person is attacked and injured by a dog running free in a leash law jurisdiction, even if the dog never has bitten anyone and is not an inherently vicious breed, the dog owner may still be liable. Many states, including New Jersey, have also passed laws that hold an owner liable if the dog bites someone on the owner's property (or chased from the owner's property) if that person had a right to be on the owner's property (i.e. a guest, homeowner's kids, a postal worker, etc). New York does not have the same liability stature; however, it currently remains a 'one-bite' state (animal does not require the existence of a prior bite). Given the millions of dogs in the United States today, it is clear we are a dog-loving country; however, dogs can and do cause grievous injuries. Dog owners must take responsible precautions to protect members of the public from their pets.
How Can I Protect My Assets?
The average dog-bite liability case is settled for more than $29,000, with costs climbing much higher when the victim requires extensive plastic surgery. You can be liable if your dog has never bitten anyone before; you can be liable even if you don't own the dog but are simply taking care of it. Dog owners tend to assume that their homeowner's insurance will cover the costs if they are sued because of a dog bite; however, it's becoming increasingly common for insurance providers to quietly limit or eliminate the dog bite coverage in their homeowner's policies. What you should do or keep in mind as a dog-owner:
Make sure your homeowner's or renter's insurance policy includes dog-bite coverage
If your insurer excludes coverage for specific breeds, it's likely that pit bulls and rottweilers will be on the list. The list of excluded dog breeds typically applies only to purebred dogs.
Read any "endorsements" mailed to you by your insurance provider. Endorsements are amendments to your insurance policy and could include changes to the policy's dog-bite coverage. Check the "Declarations" section to make that your insurer hasn't set your dog-bite liability limits lower than your overall liability limits.
If your policy does not provide adequate dog-bite coverage, consider purchasing an umbrella policy to supplement it. If you cannot find an umbrella policy, either shop around for a different homeowner's or renter's policy or purchase a canine-liability policy to supplement your insurance. This could cost anywhere from $150 to $1,000 per year depending on the breed and size of your dog, its history of aggression etc.

Dog Bite Injury Attorney, Andrew Finkelstein

Here are five ways dog owners can reduce the odds that they will be sued for dog bites:

Keep your dog away from children
Instruct dog sitters to keep it away from strangers
Be extremely cautious in the first 60 days after you adopt a dog
Do not tie up your dog
Post a "Beware of Dog" sign
If you or a loved one has been the victim of a dog bite, please contact our experienced dog bite attorneys for a free consultation.
Dog bite injuries can be extremely severe and may lead to brain and head injuries. If you or a loved one has suffered a Brain and Head Injury as a result of a dog bite incident or any other incident, contact us immediately to learn how we can help.
---