New York Brain and Head Injuries Lawyers
Finkelstein & Partners
1279 Route 300
Newburgh, NY, 12551

Review Us On Google
Finkelstein & Partners, LLP – Winning Serious Injury Lawsuits Since 1959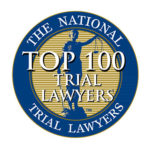 Traumatic Brain Injuries (TBI) can be particularly devastating as they are often difficult to diagnose and have lifelong implications. Often times, victims are not initially aware they have sustained a TBI. As time passes, symptoms may become more prevalent, such as mood swings or unusual behavior. At Finkelstein & Partners we have a dedicated neurolaw  trial group who evaluate every case's complexity, taking into consideration that each client's injury is different .
The links below contain information that has been developed to help you understand your injury, and your legal rights.  Schedule a free evaluation or call 1-877-709-6658 and speak with our New York personal injury lawyers today to discuss your legal recovery options.
The brain is a delicate organ; weighing just a few pounds it's like pudding sitting inside a hard jagged bowl – the skull. It doesn't take much to inflict trauma or seriously damage the brain. Whiplash without head trauma from even a low impact motor vehicle collision can cause extensive brain injury. We know now that even shaking a baby can seriously damage its brain.
And, unfortunately, whether from construction or motor vehicle accidents, slips and falls, blasts, or even lead paint or other exposures, traumatic brain injuries often go unrecognized. Even when recognized, most are minimized. This can often lead to even greater damage. Following head trauma from a motor vehicle collision or fall, a victim that is talking normally and has normal X-rays, CAT scans, or MRIs is frequently pronounced "fine". But our work shows that these trauma victims are often NOT fine. Sleep, memory, concentration, ability to learn, ability to perform a job, or handle relationships is frequently much worse. For many accident victims, these affects continue, or worsen, long past the time the doctors said it should. With this worsening comes fears about being able to continue working, and keeping relationships that are faltering. The worsening is often coped through the victim's denial of the mind's failing. Brain injured victims suffer with the shame that they are no longer the same person that they, their friends, and loved ones have always counted on them to be. Although these victims often look the same, much of who they once were has disappeared.
A brain injury may or may not change how a person walks or talks; but it can severely deteriorate how that person thinks, feels, remembers, and responds. Having to be told the same things many times; getting lost; forgetting that food is cooking; responding with uncontrollable anger from the customary and typical frustrations or disappointments of daily life; exhaustion from just trying to think or read, are just some of the many signs of traumatic brain injury.
Because the brain controls all of our functions, damage to it can impair accident victims in so many different ways. Different types of damage require different types of medical specialists. Thinking problems require a neuropsychologist; emotional problems a neuropsychiatrist; visual problems a neuro-opthomologist; balance problems a neuro-otologist. Because brain injury victims frequently fail to find the right specialists, the Traumatic Brain Injury team at Finkelstein & Partners firm on its own vast experience representing traumatic brain injury victims to ensure that our client's brain injury is fully investigated. This not only includes seeking appropriate specialists, but also ensuring that necessary tests have been performed, including advanced MRI, DIFFUSION TENSOR IMAGING (DTI), PET Scan or QEEG or three-dimensional imaging of skull fractures.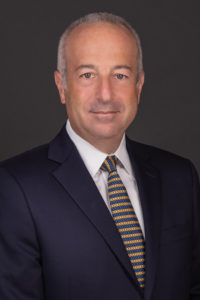 A traumatic brain injury case is about how the injury has forever changed the victim, changed his relationships, and changed his life. Unfortunately, brain injury inflicts its own great loss on the brain injured victim's loved ones, as well in ways that often expand rather than diminish as the victim gets older.
At Finkelstein & Partners, our representation extends well beyond basic legal representation. We work to find out all that we can about our client's life and the people in it before and after the injury. For many, a traumatic brain injury represents a loss of part of a person's self. That's why we are devoted to seeking the most just compensation to amply compensate or TBI clients for one of life's most tragic losses: a loss of self.
Sometimes serious workplace accidents can lead to Traumatic Brain Injuries. If you have been injured while on the job, contact our experienced Workers' Compensation attorneys to learn how we can help.
---