New York Brain and Head Injuries Lawyers
Finkelstein & Partners, LLP
1279 NY-300
Newburgh, NY, 12550
(845) 420-1779

Review Us On Google
Finkelstein & Partners, LLP – Winning Serious Injury Lawsuits Since 1959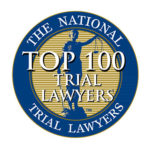 The skull and brain can sustain considerable damage after an accident. The symptoms may not appear initially, but they can worsen over time. When they do, they might lead to various effects on a person's life.
Generally, a person accumulates bills for hospital stays and surgical treatment. A claim covers any medical costs while recovering from a fracture. If you have an injury, you do not have to suffer alone. Finkelstein & Partners has the New York brain and head injury lawyers you need to pursue compensation. Our lawyers have plenty of litigation experience to assist you with your lawsuit.
New York Brain and Head Injury Guide
Types of Brain and Head Injury Claims
Brain and head injuries are common after traumatic accidents. A person could get a bump or bruise after impact with an object. Meanwhile, others could sustain more severe injuries.
Prevalent brain and head injury claims include:
Skull fractures. A crack in the skull could form when an object hits the head.
Contusions. Trauma from an accident may cause a bruise and swelling in the brain.
Traumatic brain injuries (TBI). A TBI happens when an external force disrupts regular brain activity.
Symptoms may prevent someone from working and cause them to lose job opportunities. Additionally, they spend a lot on medical treatment.
A head or brain injury may cause someone to struggle financially for months and even years. If you sustained an injury from an accident, you might be able to obtain compensation. Our lawyers investigate to find evidence of someone else's negligence. They look at the effects of a head or brain injury to maximize compensation.
Causes of Brain and Head Injuries
Slip and Falls
Any instance of a jolt or blow to the head could lead to an acute injury. Almost half of the hospitalizations for TBIs are due to falls. When someone trips, slips, or falls from a considerable height, they could hit their head.
An individual could be at a public location, on someone's private property, or at work when they fall. In multiple cases, someone hits their head because another party was negligent.
Car Accidents
A motor vehicle collision is the second most common cause of a head or brain injury. In New York, car accidents cause 136,913 emergency department visits annually. Over 12,000 require hospitalization.
Car accidents lead to approximately 17.3 percent of TBI cases. Someone may hit their head on the dashboard, steering wheel, or window. Even the force of a low-speed crash is enough to result in a TBI.
Many contributing factors lead to a motor vehicle accident, often implicating multiple liable parties. You could sue the other driver, a manufacturing company, and even the government, depending on liability. Our car accident lawyers know how to find the responsible party and bring them to justice.
Sports
High-impact sports typically lead to a variety of injuries. A study found around 10 percent of brain-related injuries arise from sports annually. Players may sustain a TBI from football, hockey, baseball, or other physical activities.
Even though many sports provide protective equipment, the force of a tackle could be enough to cause damage. Some insurance companies provide coverage for injured players. However, negligence could play a role in situations like faulty equipment. Finkelstein & Partners can assess your claim to see if someone was liable.
Negligent Security
Some people sustain a head or brain injury from instances of physical assault. Usually, cases of assault and battery lead to criminal charges. However, you can still file a personal injury claim if the traumatic event was on a negligent owner's property.
Property owners and managers in New York must maintain the safety of the premises. They should reasonably know if the surrounding area has a high rate of criminal activity. An owner could be liable for a TBI if they fail to install locks, security cameras, or proper lighting, leading to an assault.
A brain or head injury might happen because of a genuine accident, absent any intent to harm. However, a person's recklessness can cause severe damage. No one should deal with the consequences alone. Our firm looks at the cause of an injury and prepares to negotiate with the other side.
Why Is a Traumatic Brain Injury Worth a Lot?
TBIs generally result in minor symptoms like headaches. However, even seemingly minor symptoms may indicate a more severe trauma. With minor symptoms after an accident, be sure to seek medical attention. A brain injury can manifest in severe and long-lasting injuries. Bills may pile up while the individual recovers from the condition.
About 5.3 million people in the country have disabilities due to a TBI. Many of them must pay medical expenses for lifelong treatment. This cost can range anywhere from $85,000 to $3 million.
Moreover, brain and head injuries affect someone's ability to work. A TBI victim may take days or weeks off from their job while they recover. As a result, their paychecks become smaller because of fewer shifts. In addition, debilitating TBIs may mean the individual must apply for a lower-paying job or is unable to work.
The economic losses of an injury contribute to the value of a lawsuit. Since TBIs typically cause substantial damages, settlements are often high.
What Is the Statute of Limitations in New York?
Whether your TBI happens from a fall or car accident, you may consider filing a lawsuit with the New York civil court system. You will need to adhere to specific state laws, and one is the statute of limitations.
The statute of limitations designates the time the injured party has to begin a lawsuit. If someone allows the period to expire, they lose their ability to collect compensation. Therefore, you should initiate the filing process to start your claim right away.
Every state has an individual deadline. New York grants residents three years from the day of the accident to begin a lawsuit. The time limit generally applies to any incident resulting in a head or brain injury.
Nevertheless, the law allows exceptions in a few circumstances. For instance, the victim may have been a minor during the accident. While parents can start a claim on their child's behalf, minors can wait until they turn 18. After their 18th birthday, they have three years.
Another exception is if the liable party left the state before the victim had a chance to file a lawsuit. The negligent person's absence may not count toward the deadline if they disappear for at least several months. The statute of limitation resumes when the liable party returns.
Three years can go by quickly when you are busy recovering and handling other personal matters. The attorneys at Finkelstein & Partners handle most of the paperwork to preserve your right to compensation, and they will ensure to file all documents within the legal deadlines.
Qualities to Look for in a Brain and Head Injury Attorney
While you can file an accident lawsuit yourself, TBI claims are complex and generally involve large amounts of money. Having an attorney assist you is important to ensure you follow all legal requirements and negotiate the strongest claim possible. As a result, your claim benefits the most from an attorney's services.
However, do not settle for just any New York brain and head injury attorney you can find. Be sure to hire a lawyer with the right qualities for your case.
Several characteristics to keep in mind are:
Specializes in the area you need. Some lawyers primarily handle motor vehicle accidents. Others might take on clients who suffered from dog bites or premises liability. The right attorney is familiar with the laws concerning your accident.
Displays empathy. The effects of a head or brain injury leave a person feeling vulnerable. A lawyer should understand the struggle you face and support you through the lawsuit process.
Trial experience. Most cases resolve after pretrial negotiations. You likely will not see the inside of the courtroom. Nevertheless, you need an attorney with enough litigation experience to support you if you go to trial.
Can limit stress. Lawsuits involve plenty of paperwork, collecting evidence, and holding depositions. Additionally, insurers may call and increase the pressure you feel. Lawyers can handle communications with the other side and remove your burden.
Quick responses. A firm might take a few days or longer to respond to your inquiries. If you have a question or concern, your lawyer should respond promptly.
Our brain and head injury attorneys have experience with a variety of accidents. We can handle most legal matters while you focus on your recovery. You can trust us to reply promptly. We provide clients with frequent access to their case progress. Contact us to schedule an initial meeting to determine if we are right for you.
Why Should You Choose Us?
Finkelstein & Partners has practiced for more than 60 years and gained an extensive track record of success. Our firm represents clients for many different brain and head accidents, giving us the required experience to work toward a favorable outcome for brain and head injury victims.
Our attorneys have secured high settlements for past clients. While not every case is the same, we aim to maximize the potential worth of your lawsuit. We fight insurance companies to protect your rights to fair compensation.
Some firms treat clients as another case to resolve. However, our brain and injury lawyers will treat you with empathy and work to preserve your dignity. In addition, we offer client resources to help explain the law and make your case easier to understand.
If you are unsure whether you have a valid claim, we can evaluate your case to see if a negligent party owes you money. The initial consultation is free; you can schedule one at your earliest convenience.
Damages in a Brain and Head Injury Lawsuit
Economic Damages
Brain and head injury lawsuits primarily have two categories of damages. Typically, you can get compensation for losses for economic damages. Economic damages encompass all the financial costs relevant to the accident.
Common examples include the victim's medical bills, medication, rehabilitation, or long-term healthcare needs. The other side usually reimburses the injured party for these medical costs and further considers the ongoing expenses you may acquire.
Furthermore, economic damages include the wages you miss because of a TBI. You can claim future lost income as well. Your attorney reviews pay stubs and tax records to calculate compensation for lost wages.
Non-economic Damages
The worth of a lawsuit also depends on the non-economic damages of the accident. The court assesses the mental and emotional effects of a head or brain injury and determines their value. The defendant could have to pay you for the pain and suffering the TBI symptoms caused.
You may not be able to enjoy life the same way after a traumatic event. A TBI can make specific activities complicated or impossible. As a result, you may experience a decline in mental health. Our lawyers can gather proof of loss of enjoyment of life and negotiate compensation for it.
Non-economic damages may include other factors based on the circumstances of your case. Our investigation can determine what the defendant owes you.
Punitive Damages
In rare instances, a victim may receive a third type of damage. A judge may use punitive damages to penalize the defendant for egregious or willful conduct. The punishment may deter the liable party from repeating the same actions.
For example, the court might award punitive damages for a severe TBI after a drunk driving accident. However, the amount of money you receive depends on the court's discretion. Each court may have a different method of estimating punitive damages.
Do You Have to Accept a Brain and Head Injury Settlement?
You do not have to accept a brain injury settlement if you believe it will not cover all your damages. Many lawyers advise against signing papers for quick compensation since insurers typically try to undervalue claims.
Wait until you understand the full extent of your injuries before accepting a settlement. Your lawyer may wait until you recover enough to calculate an accurate dollar figure of your recovery. Our team knows how to determine what your injury is worth. Once we determine the full scope of your damages, we will negotiate for a fair settlement.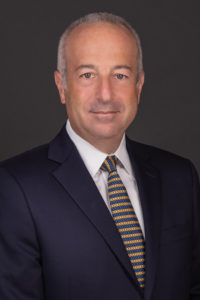 Finkelstein & Partners Is Here to Help
Brain and head injuries result in more than financial struggles. The personal injury lawyers at Finkelstein & Partners understand our clients' emotional and physical pain, and we dedicate ourselves to supporting each client in their legal representation.
We serve residents in multiple locations across New York. Our attorneys are ready to answer any questions you have about your claim. Contact us at (518) 452-2813 for your free evaluation.